Each Italian region has its own particularities — from cuisine to routine life habits to various infrastructures to spend a vacation.
As soon as you get to Puglia ("heel" of the boot), more to the South better it is, you'll immediately notice lots of signs with a word "masseria". On my way from Bari airport to the opposite coast, I couldn't remember the number, so may they were.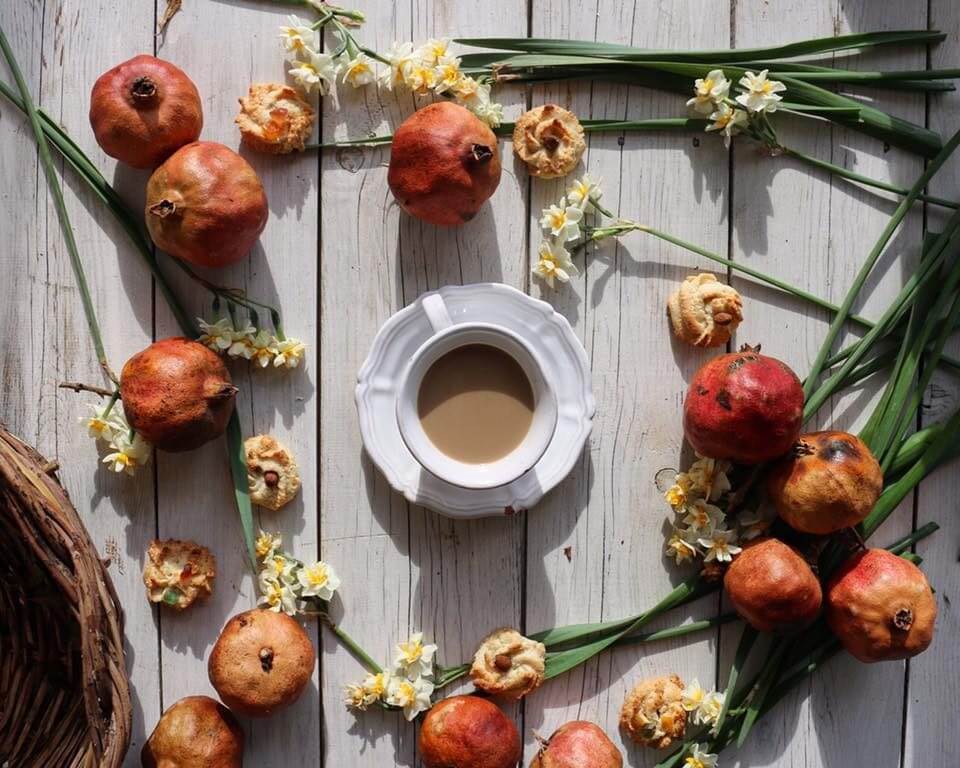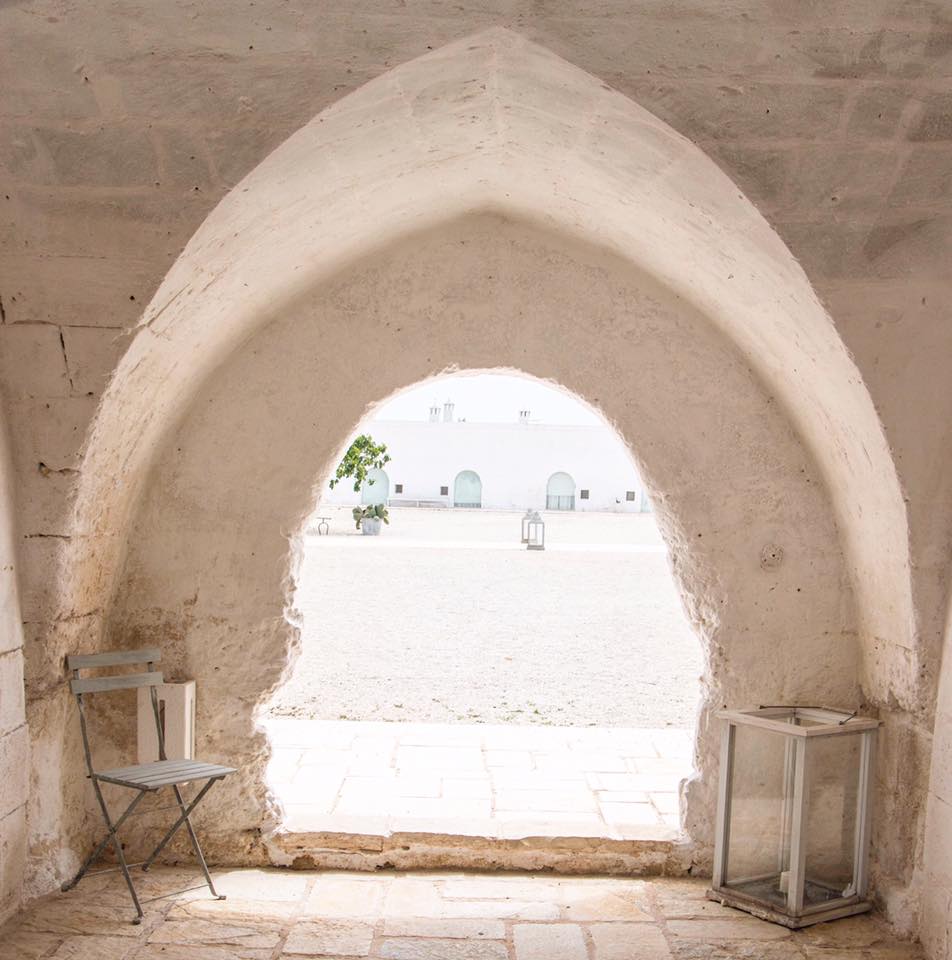 So what is masseria?
The word "masseria" is a bit difficult to translate into English. The main meanings would be fazenda, farm, or something similar to it. In fact it is a farm. Long time ago this was the purpose of what was called masseria. It looks like a typical construction of the sixteenth and seventeenth centuries and was originally the result of the colonization of royal nobles in those areas that were previously been abandoned.
A masseria was basically a large farm inhabited by the landowners, and included lodgings for the peasants working the land, stables, and warehouses for forage and crops. The largest number of masserie is found in Puglia, in eastern Campania, and in the central inland areas of Sicily.
But over time everything has changed and now masseria is a sort of agrotourism – from simple to luxury one. A kind of an agro-boutique hotel, if you want. By the way, do not think that masseria – a cheap thing. 🙂 If, of course, you do not want to find yourself in an Italian village by the sea.
The average price for a masseria stay in mid-season is €90 per person including breakfast, but it can go over €150 per person in the high season.
So recently such accommodation has become super popular and prestigious. To spend a weekend or a week in the masseria in Pulia means to escape from noisy life and routine, to be closer to the nature, surrounded by white fortress walls, to eat the freshest cheese from buffalo milk (mozzarella di bufala) and to drink wine, which were also produced here by this masseria.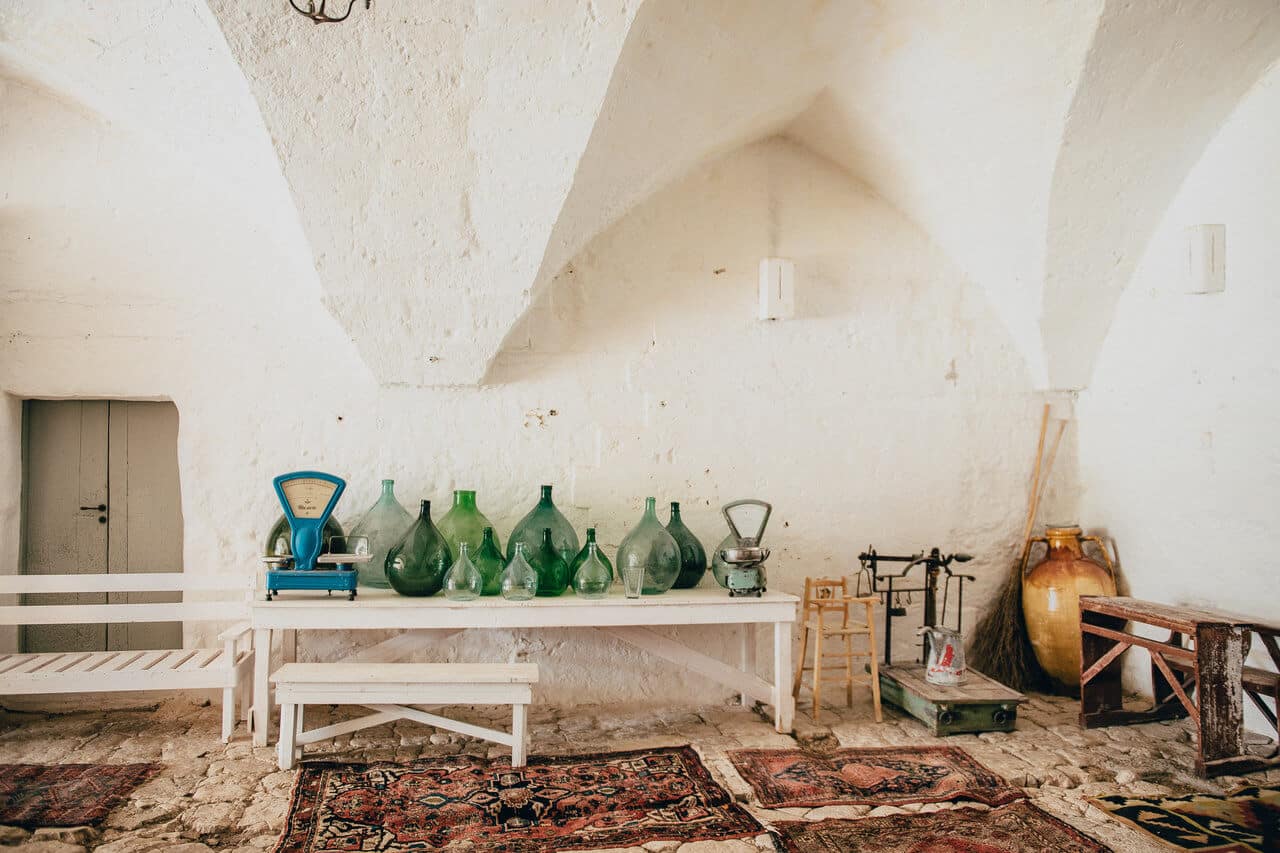 By the way, another particularity of the Italian masseria is its own production of wine, cheese and other local products. For example at the festival of wine in January in the city of Manduria, the birthplace of Primitivo wine (Primitivo di Manduria), except the classic producers of wines and wineries, there were masserias presenting their own wines and delicacies.
What is the most important about masserias of Puglia are the wedding ceremonies! It's such a fantastic location  that I would loveto organize there awedding immediately ! 🙂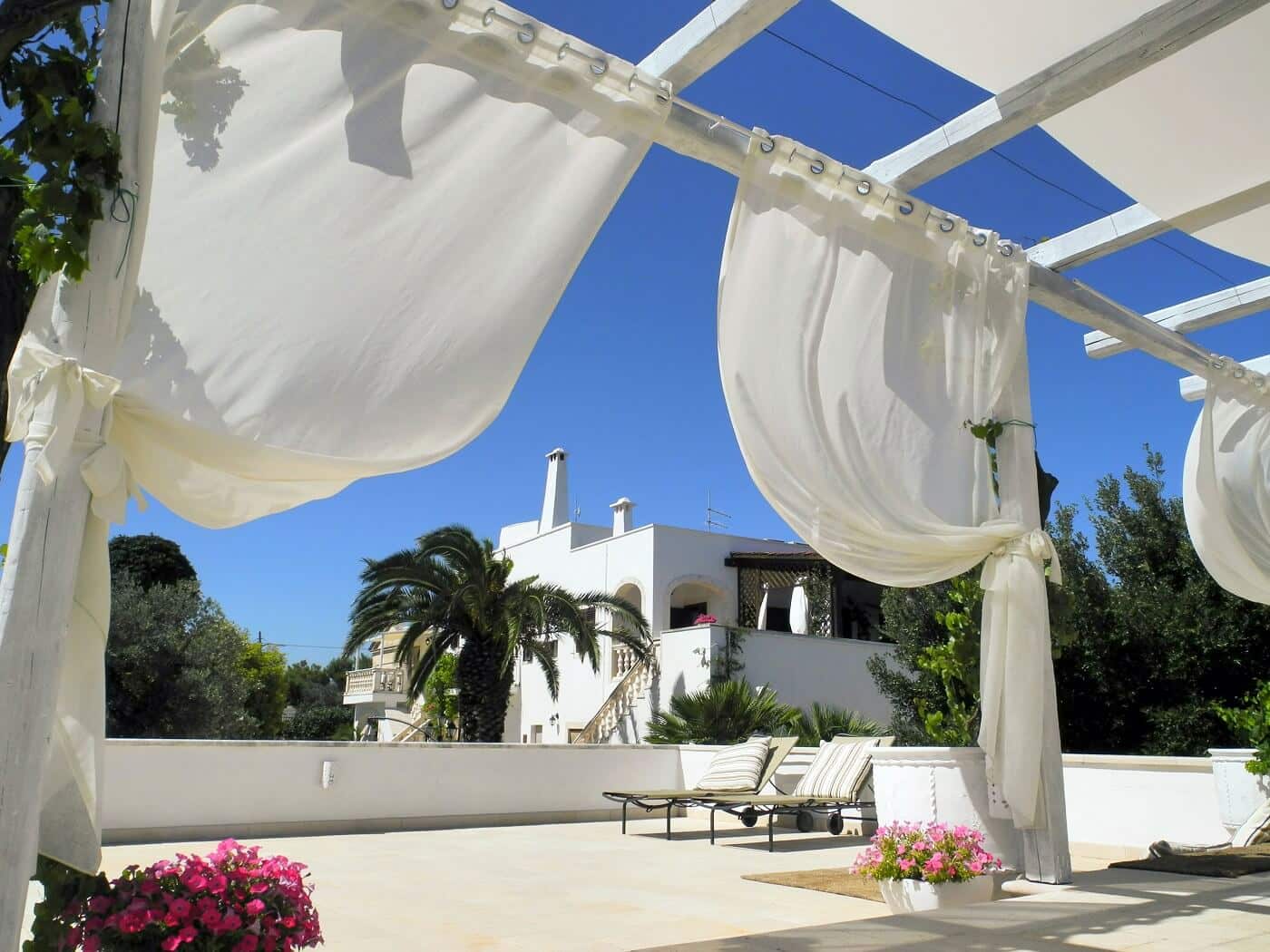 And here is a list of the most fabulous places in the region.
Have a look on some examples.
Masseria Torre Coccaro  – Savelletri (Bari). Web-site.
Masseria Potenti – Manduria (Taranto). Web-site.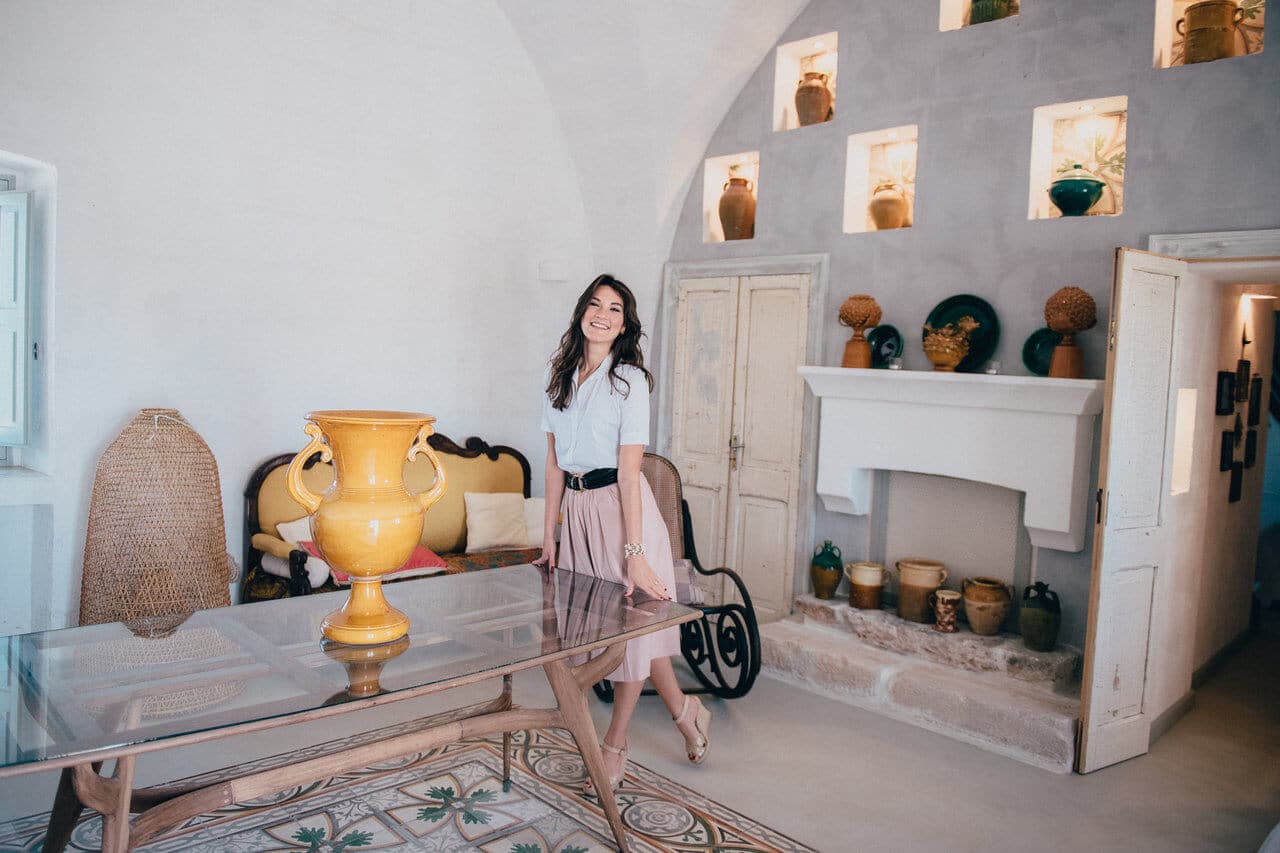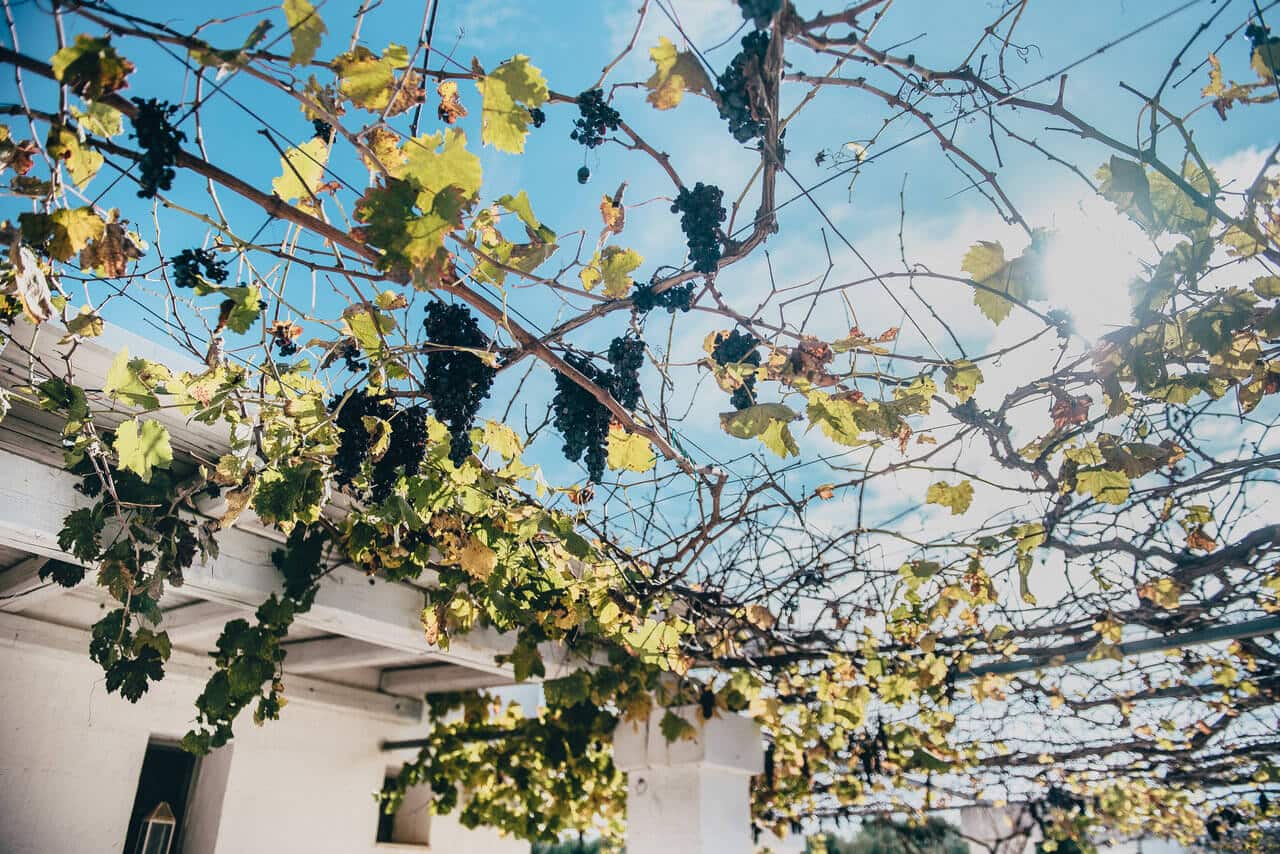 Masseria Alchimia – Fasano (Bari). Web-site.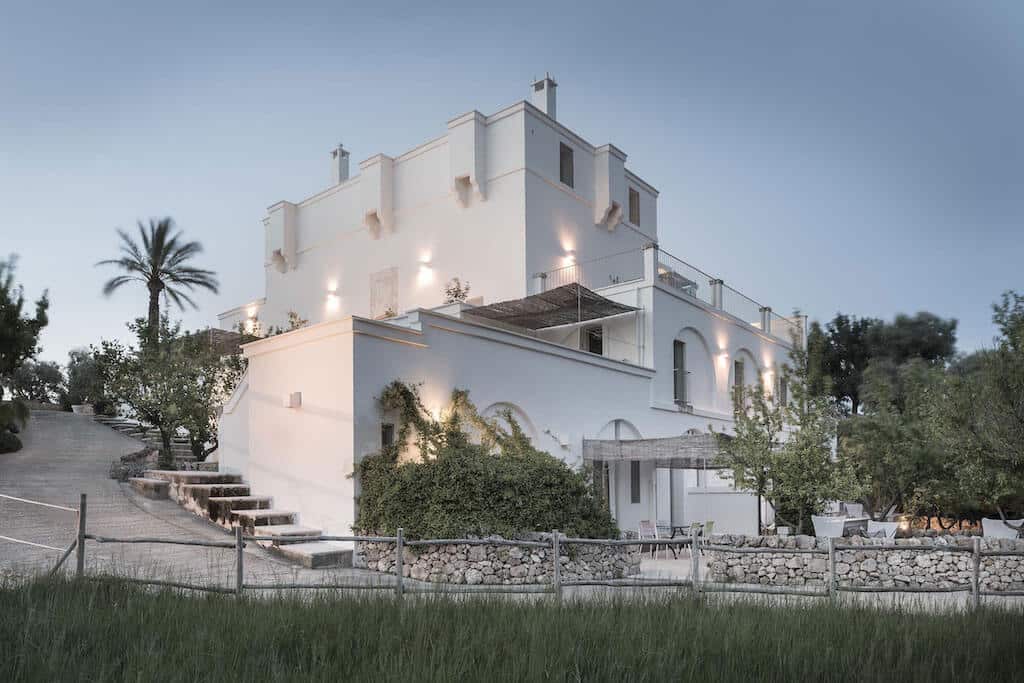 Masseria Moroseta – Ostuni (Bari). Web-site.