I am sure everyone of us has something in wardrobe, that will never be thrown out. Isn't it true? Of course, it is! I have my so favorite t-shirt with a print "I should have been an artist". I bought it almost three years ago and I realized that it was a creed of my life! 🙂 I would just add one more t-shirt with a print "I should have been half Italian" 🙂 . Not a complete one, but just a little bit.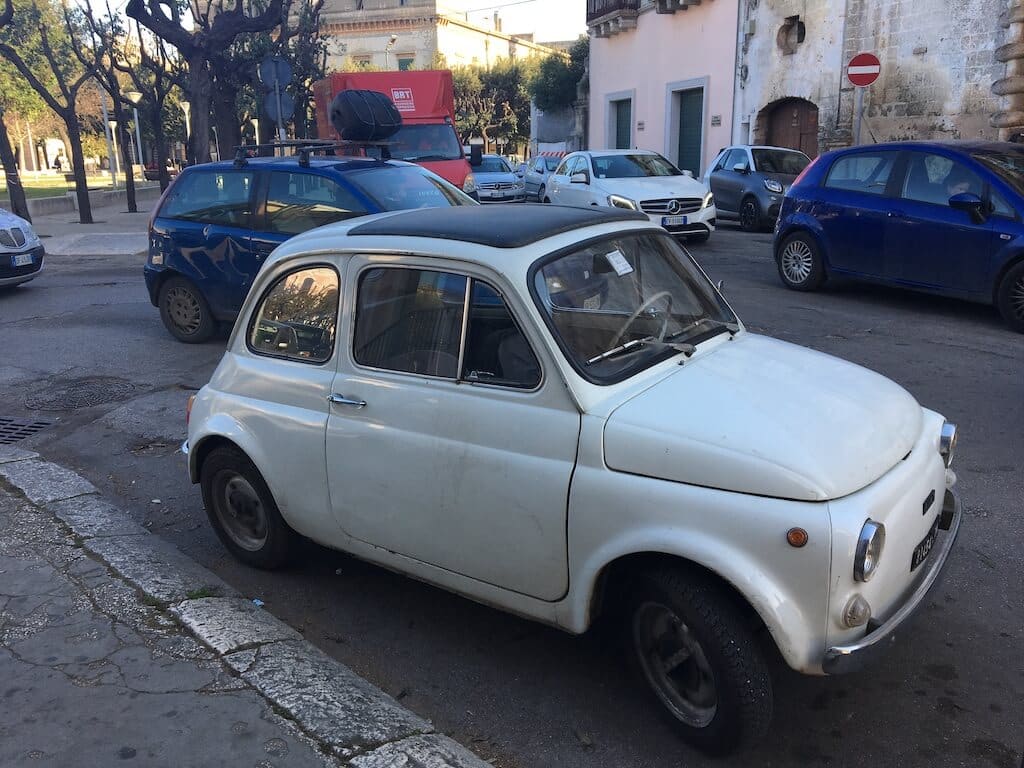 After a small pause in my yearly Italian vacations, I found myself almost in the same place I've been two years ago (do you remember about my fantastic time in Gallipoli?), in Puglia region, so near to such splendid places like Lecce and Porto Cesareo, in 10 km from the Ionian coast. Later I've figured out that this spot is also famous for its Primitivo wine production, one the most prominent Italian wines – Primitivo di Manduria. Primitivo wine museum and various tasting rooms visits I kept for a next trip. 😀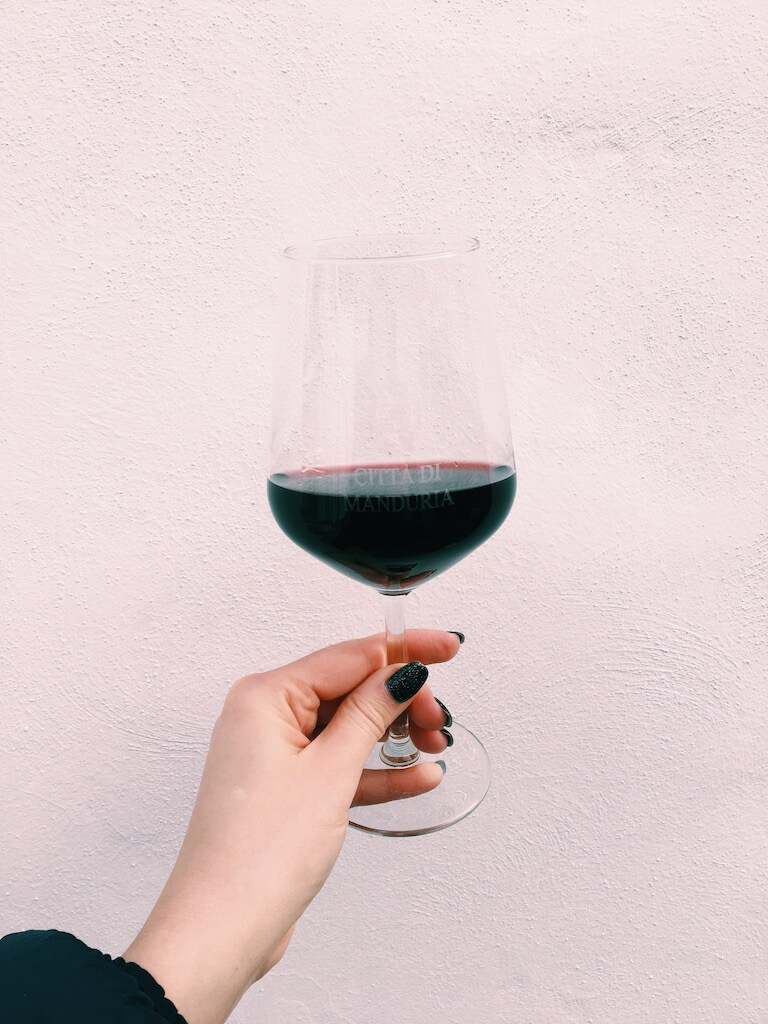 But anyway, pardon my distraction, I was about to tell you another. So why "should I have been half Italian" or even "south Italian"?. You know, I think we Ukrainians have quite much in common with Italians (maybe Italians wouldn't agree, but we do 😀 )… In traditions, view of life and lots of other things..
I think so, because I felt myself like being at home. And when people were saying to me "well, we don't know how it is in your home country, but here… !", I was completely understanding them, because we got the same. 🙂 And especially when you speak their language, it doubles the effect! You are able to comprehend so many details and curiosities… Amazing! So that I was telling you about the Southern part of Italy. Actually, I don't know how's there over the Nord.. 🙂
But there were situations when I was sincerely surprised. For example: when you meet your friends what is the second thing you ask them after "how are you doing?". I mean you still continue talking what's going on, your work, whom you met, whatever. Anyway about life situations.
But do you know what southern Italians ask each other?!

"What did you eat?"! Seriously. 🙂 We can ask it as well, but here all is different. 🙂
– And where were you yesterday? Ohhh, in that pizzeria? Fantastic place! So what did you eat? And we took pizza "Diavola e tonno" the last time, over delicious! We also added a bit of "that" cheese (obviously you indicate with type of cheese, also you can add its origins, characteristics and the place you can where to buy it 😀 ). And there was such an amazing dolce! You know, like that one we ate when we were at Teresa's place, when her mom cooked orecchiette con le cime di rapa (typic Puglia pasta)…. And like this you can go on for a half of an hour.. 😀
And like this, you can go on for a half of an hour, every time you meet the people.. 😀 Even men know what are the ingredients of this or that dish! And yes, they'll be even telling you how to prepare it and that it is a super delicious traditional very regional and typical thing. 😀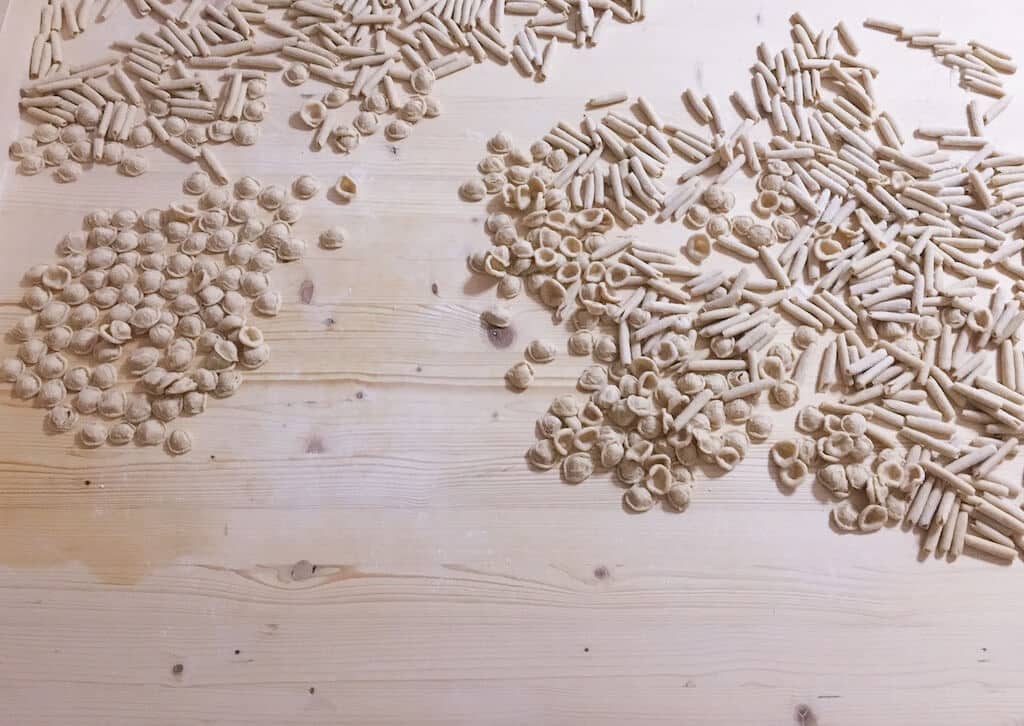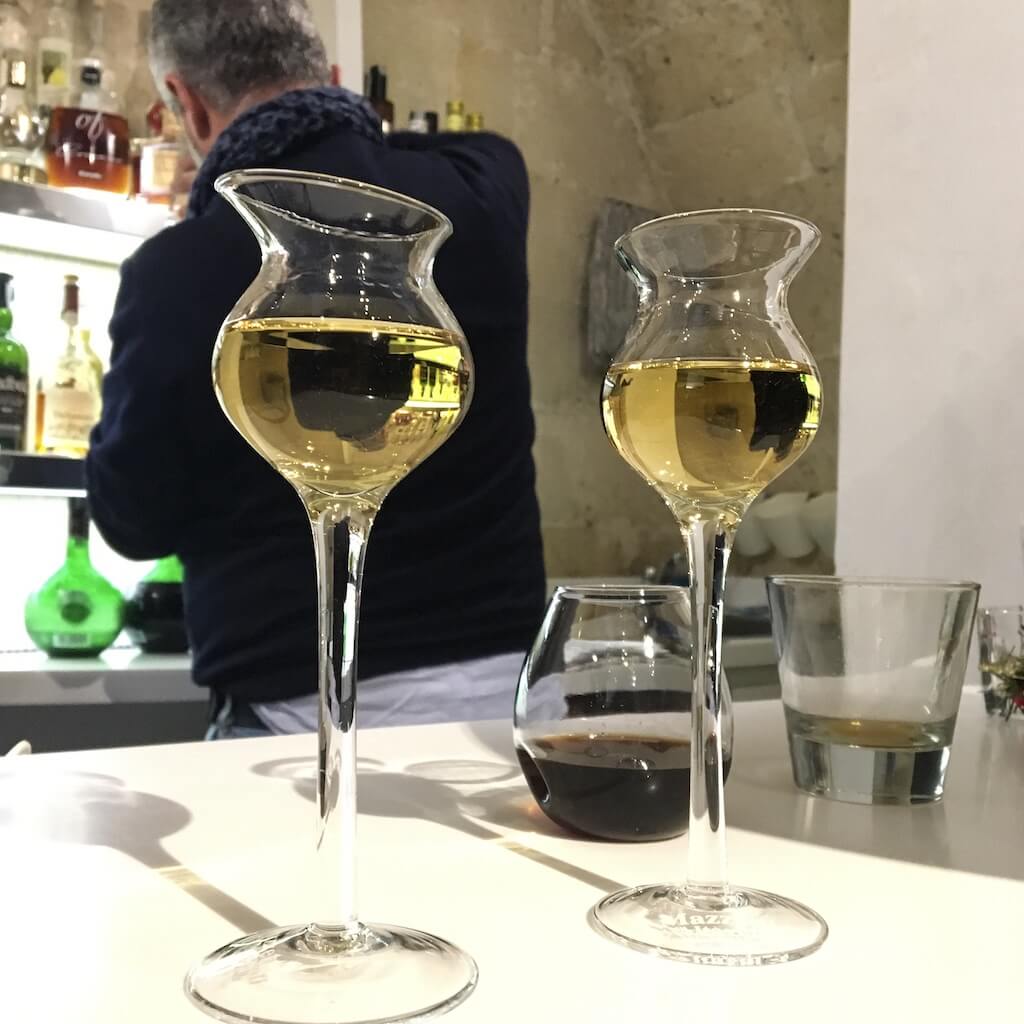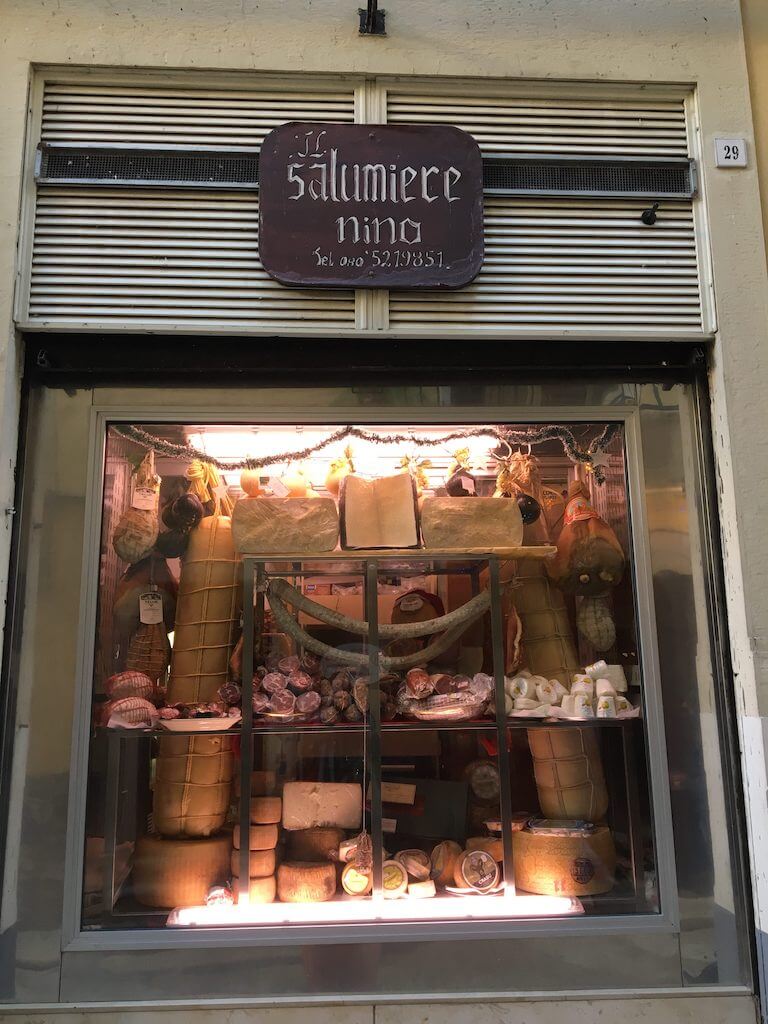 By the way there is one lady Teresa Mannino, an Italian comedian whose shows I've been recently watching. Usually I am not a big fan of such kind of art, but here I could tear myself from the show! The way she laughs over the classic Italian stereotypes, especially that one which regards "Nord-South", is just fantastic! So here is what she says:
"We Southern people, we got an exceptional relationship with the food, it is on an emotional level. For example, you in Milan to show your sympathy, you present flowers. And we – a box of fresh fish, a slab of meat, a basket of fruits or sweets!"
"You northerners, you've a got a weekend. We don't, because we have a Sunday lunch with relatives. It is like a brunch but it lasts anyhow two days: one day to eat and one day to digest". 😀
"So one day I am calling my mom to tell her that the next day I'll be flying from Milan to Palermo. And you what did she ask me immediately?! "What will you eat?" Oh mio dio, how can I know!!!".
"The flights Palermo-Milano are the only flights where passengers give food to hostess!  Canolli, caciocavallo,  fruits, vegetables – aaall should be taken! A stench during this flights is unique!" 😀
So if anyone speaks Italian, watch it, it is really funny. 🙂 Here is the link. 
The food topic is not limited with just food and dishes. A separate argument is olive oil. Olive tree is basically appreciated as much as.. I don't know.. Cows in India, or rice in China. Can you imagine that even the olive trees thievery exists! Yes, yes! There is a business of crime specialized in the theft of olive trees and selling them abroad or in Italy. Old trees can reach a value of a couple or even more thousands of euros.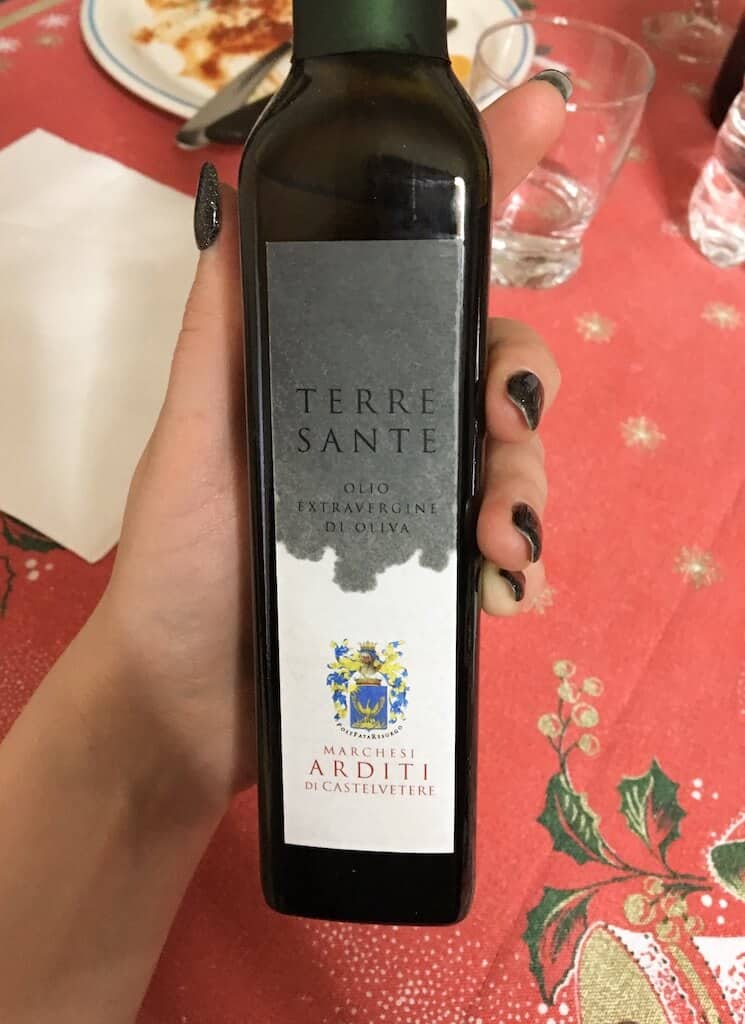 Another question whose olives and oil is better. Spanish are the biggest producers, but the quality is lax, the Greeks are so-so; Israel is more or less. But Italian olives and, accordingly, the oil is ahhh! And we here travel and admire the other Mediterranean countries .. 🙂 Later I understood why my phrase "probably the best olive oil I've ever tasted in my life, was in Crete!" was not met with enthusiasm… 🙂 Later I understood why my phrase "probably the best olive oil I've ever tasted in my life, was in Crete!" was not met with enthusiasm… 🙂
But, surprisingly (sarcasm) the best one is not produced in Puglia. the highest quality provides Tuscany, but by volume Puglia ranks first. After Puglia go Calabria and Sicily, and together they produce 75% of the whole Italian olive oil.
So these are passionate southern Italians… 🙂 And it's not over yet. Soon I'll tell you more!