The only city in the world, located on both Asian and European continents; the only city in the world having the biggest old covered bazaar in the world, with over 5.000 shops – the Grand Bazaar; lots of "only" can be referred to Istanbul – a city with an enormous heritage and impressive history.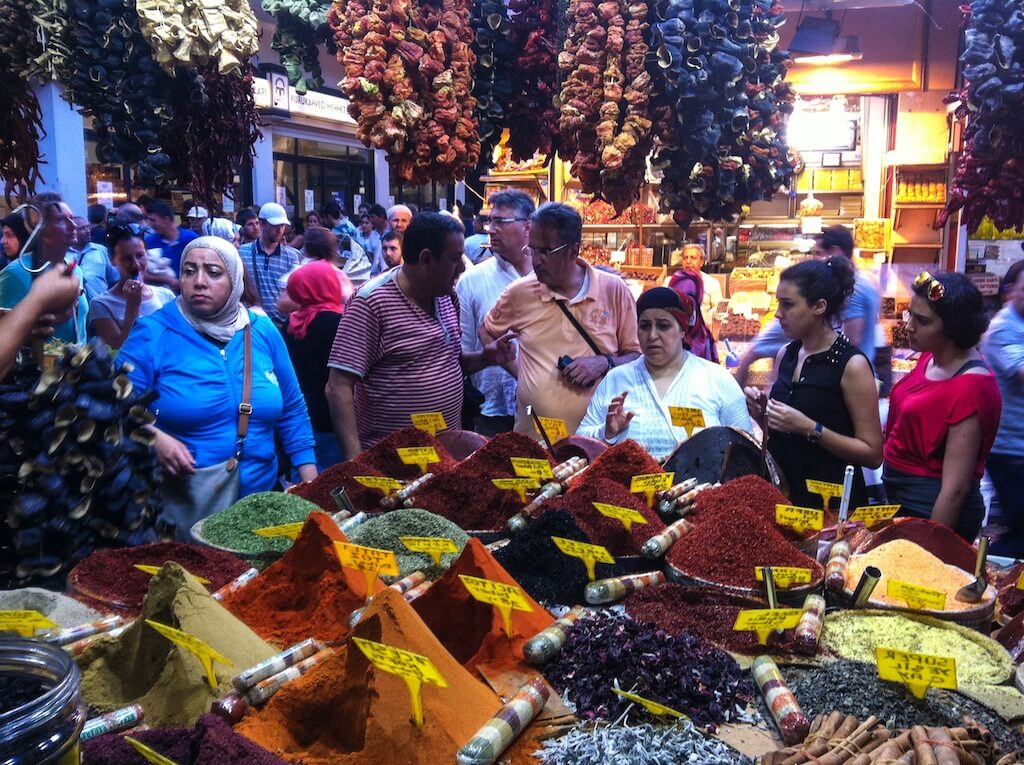 I've been twice to Istanbul and each time I've discovered a ton of what Istanbul can propose you to see, to do, to eat, to feel.
Whatever you want, Istanbul has it!
I guess the most impression I got from the variety of the worlds in one city, from the difference of its parts: modern and ancient.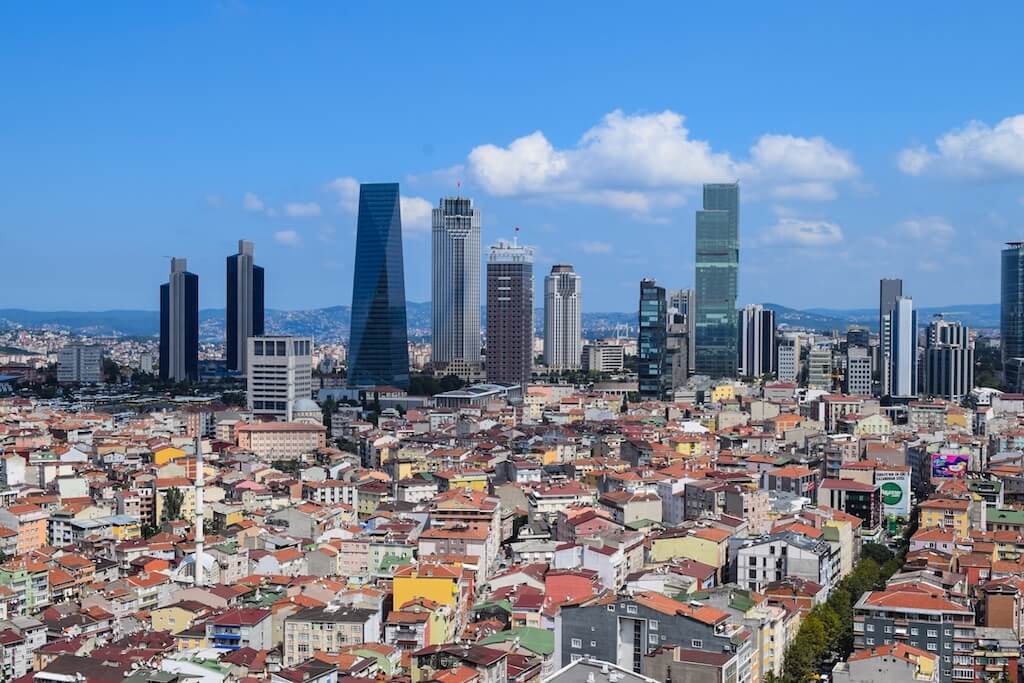 While you walk along the İstiklal avenue or any other old part of the downtown you see Istanbul super overcrowded, conservative and Muslim (there are also too many Saudi people during the summertime). But when you cross the Bosphorus to the Asian side or you go to a new district Levent, European side, you find yourself in another world – still super crowded, you see a secular Istanbul full of modern malls, restaurant, the majority of drivers are women, no one even look at you, the way you are dressed, etc.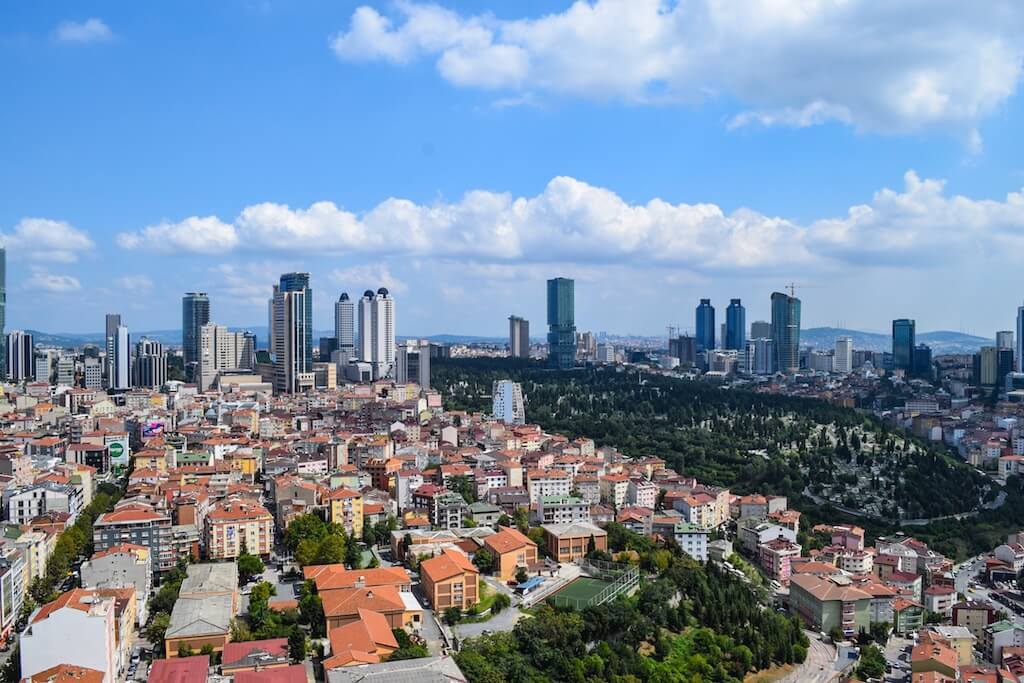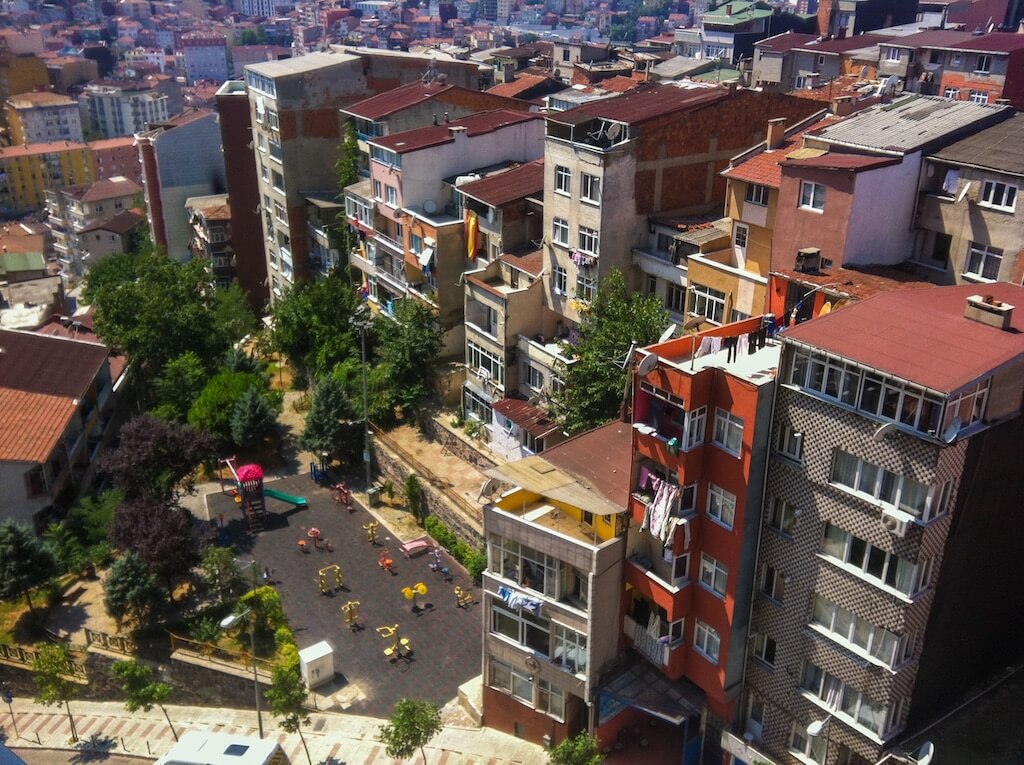 There is one particular neighborhood in Beyoğlu, to the left from Istiklal near the Taksim square and down, which I do love – a bohemian and chic Cihangir. A tiny corner for its habitues: artists, hipsters, writers, actors and expats, drawn by the area's culture and lofty Bosphorus views. And cats! This area of Istanbul is also a cats' neighborhood 🙂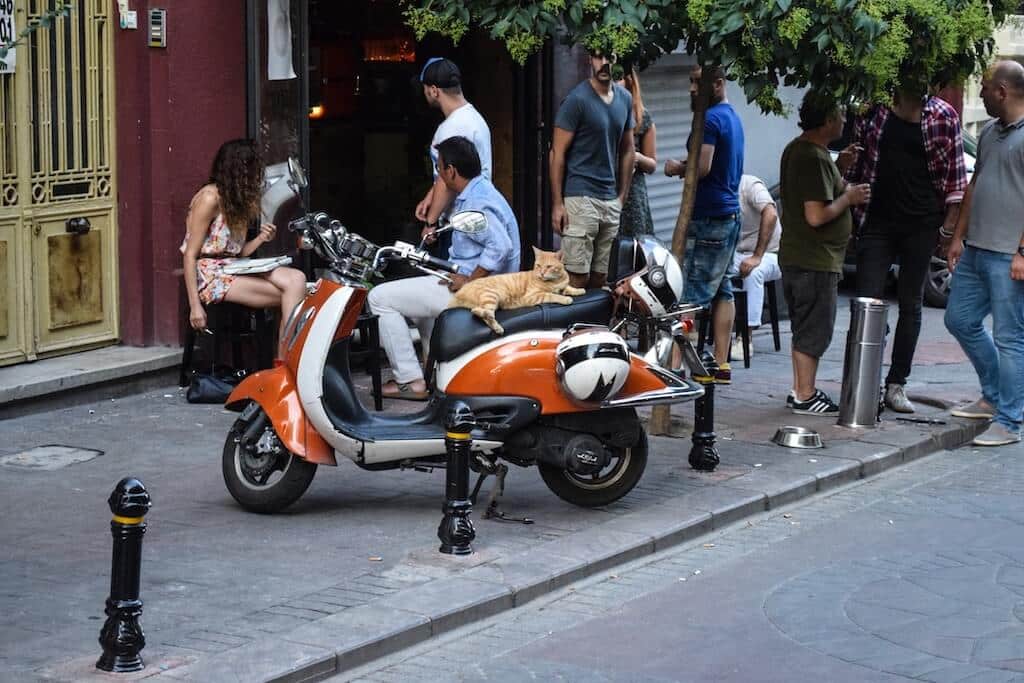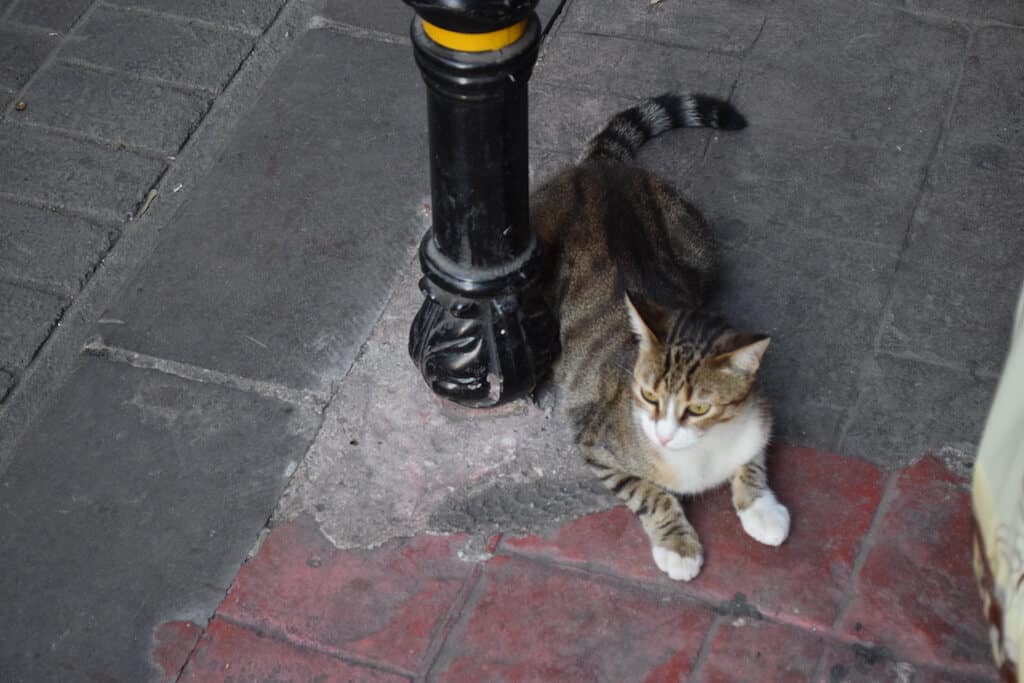 Cihangir is a place of buzzing cafe culture and numerous galleries, vintages stores and restaurants. The bars are always full, people are simply drinking Turkish tea outdoors and make long talks. The youth differs here: the way they want to see their country, the style, the culture. This is something not mainstream and unique in Istanbul. And such places, like Geyik Coffee Roastery & Cocktail Bar, Susam cafe will help you to experience the atmosphere. Come for the breakfast and stay till the drinks – you'll never want to leave these trendy café-bars. Or the perfect variant is when you have a friend living in Cihangir! 😀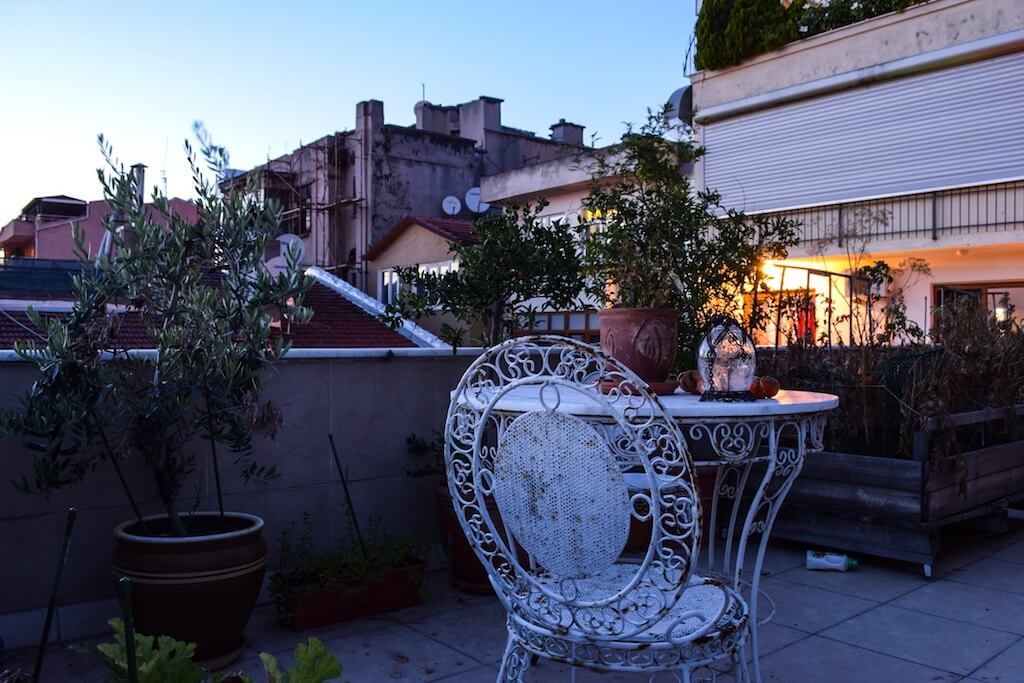 Maybe living in downtown is not always the most convenient thing, but it does have its advantages! Such a terrace! Here I take a chance to thank again to a friend of mine for a very very delicious gnocchi 😀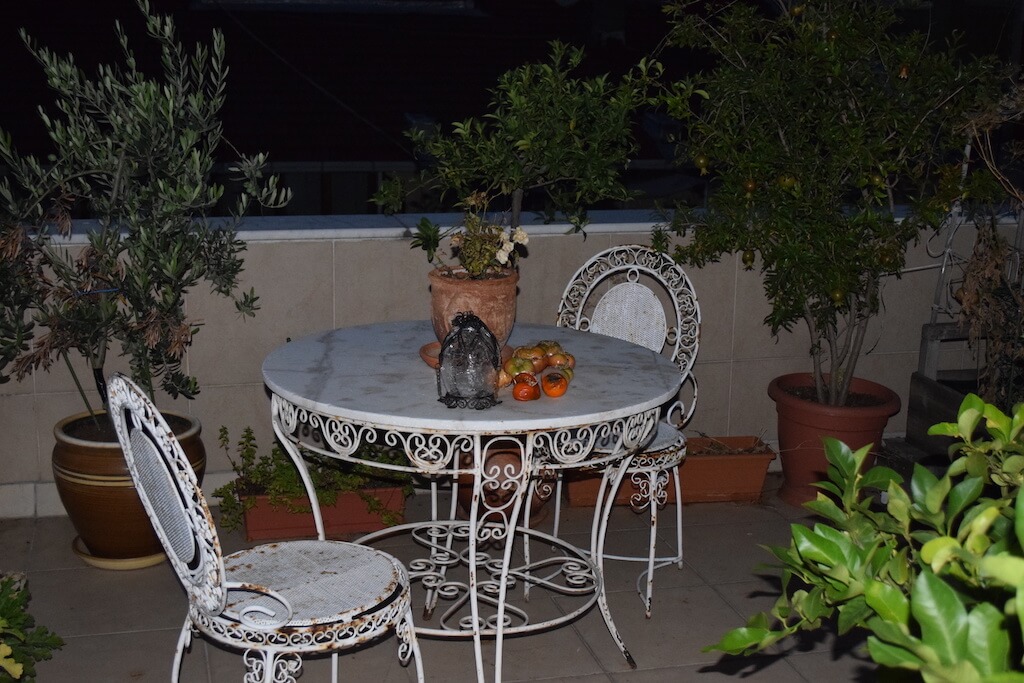 Walk a lil bit on the roofs, admire a charming sunset view and Istanbul will immediately present itself from another side again.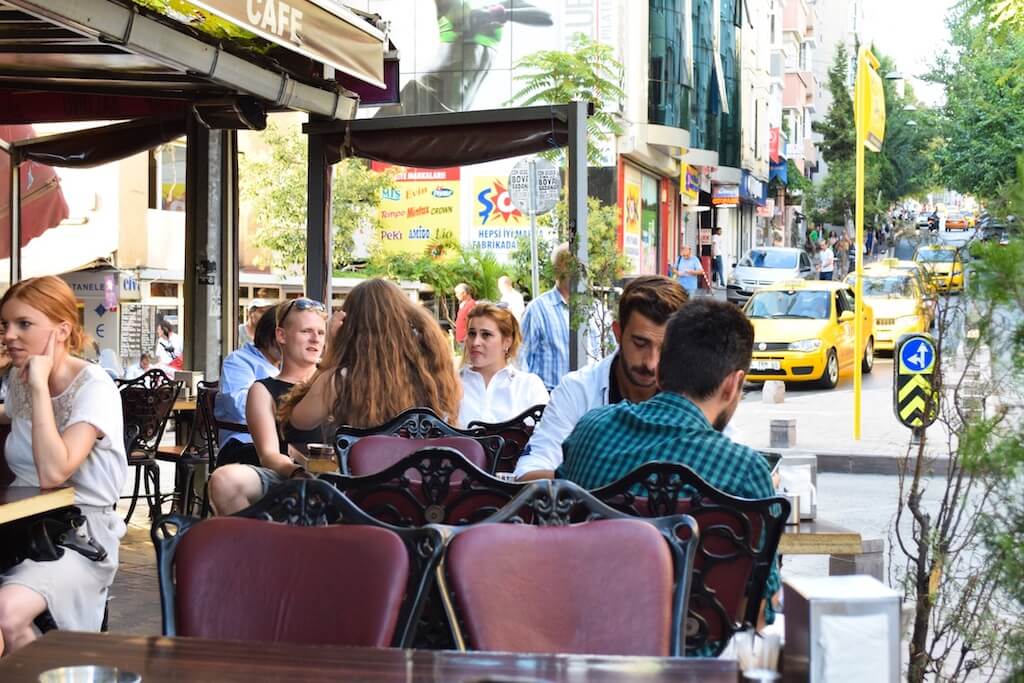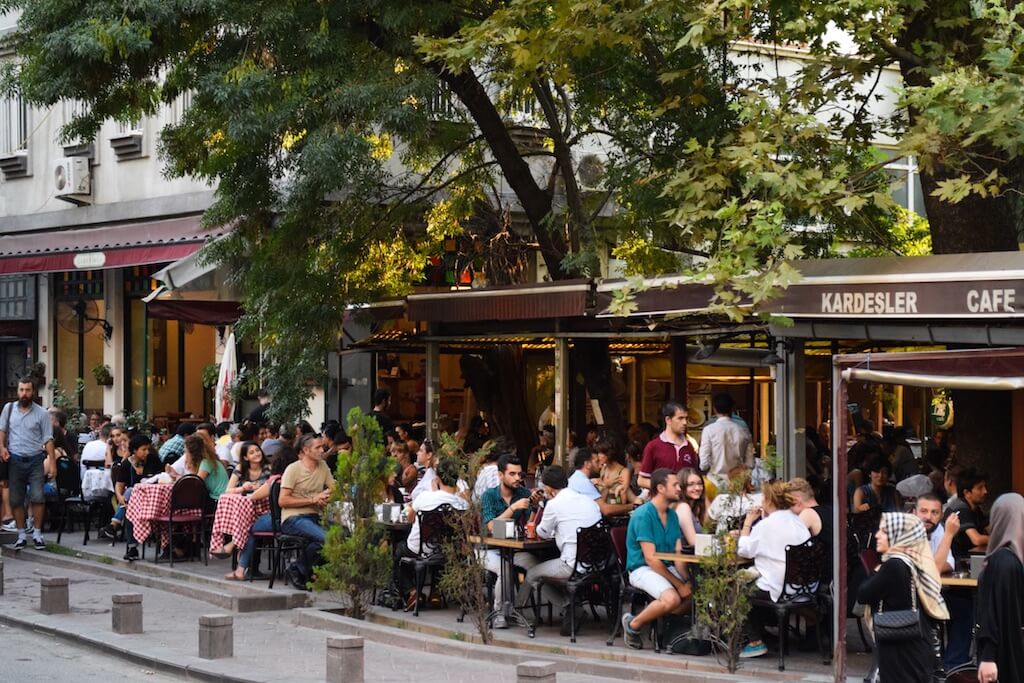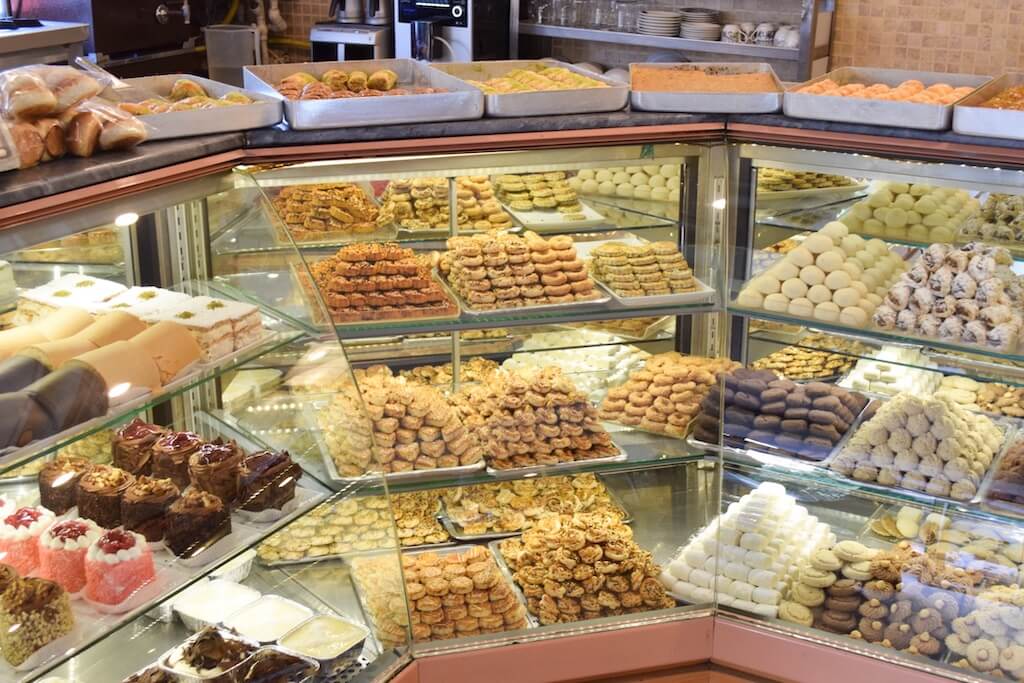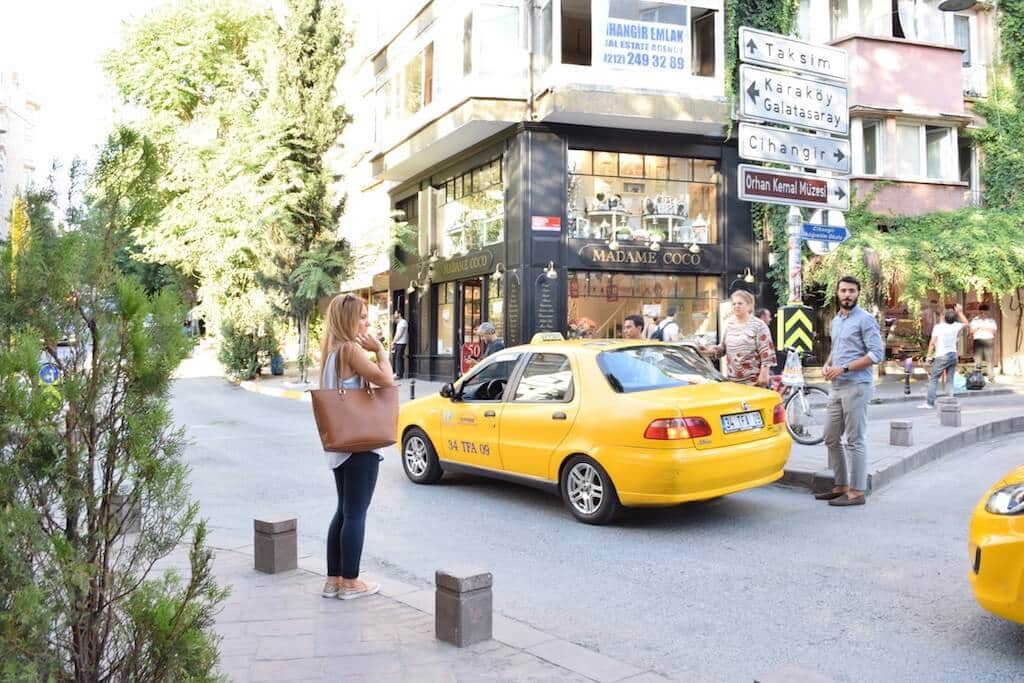 Istanbul sunset from the Cihangir's rooftop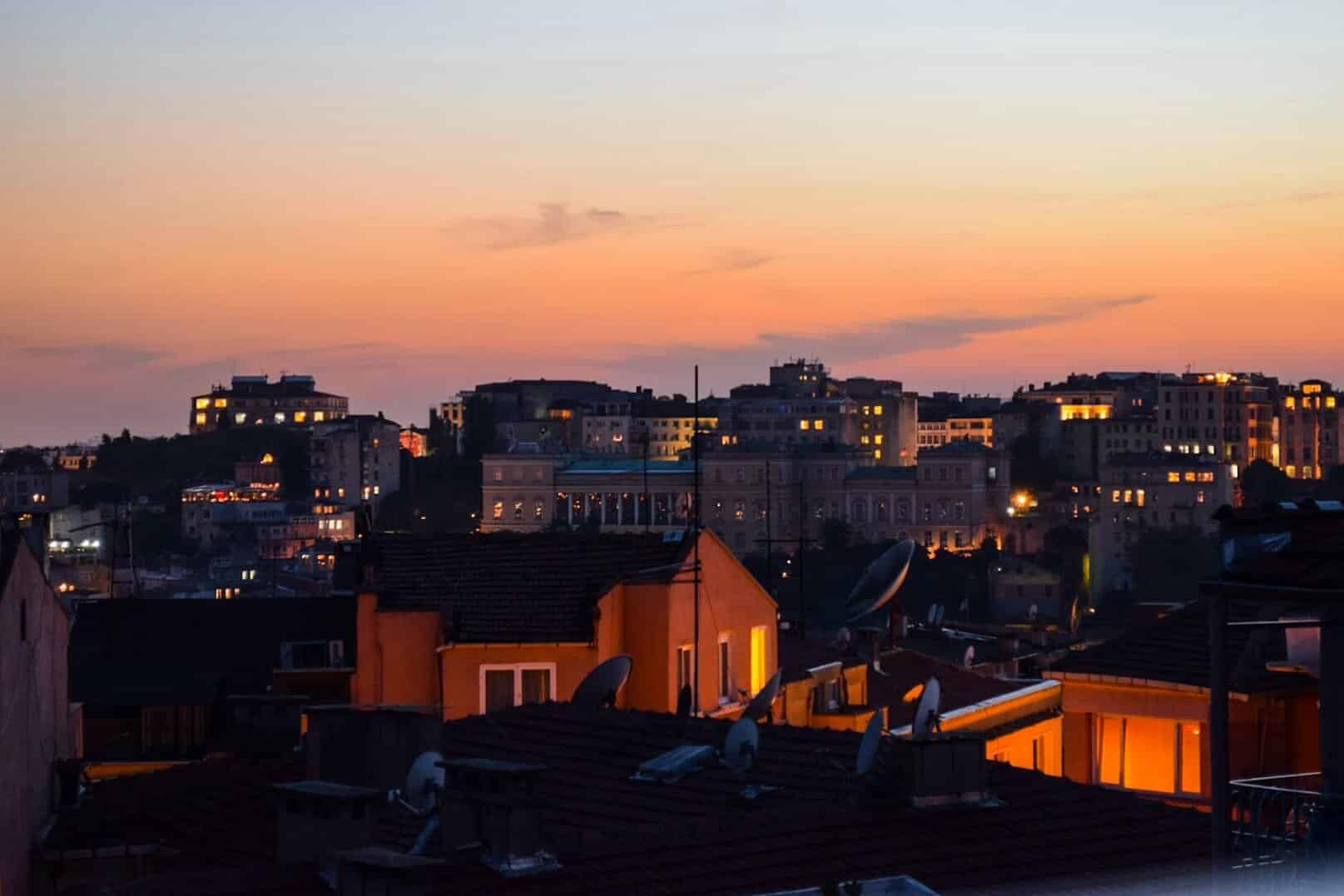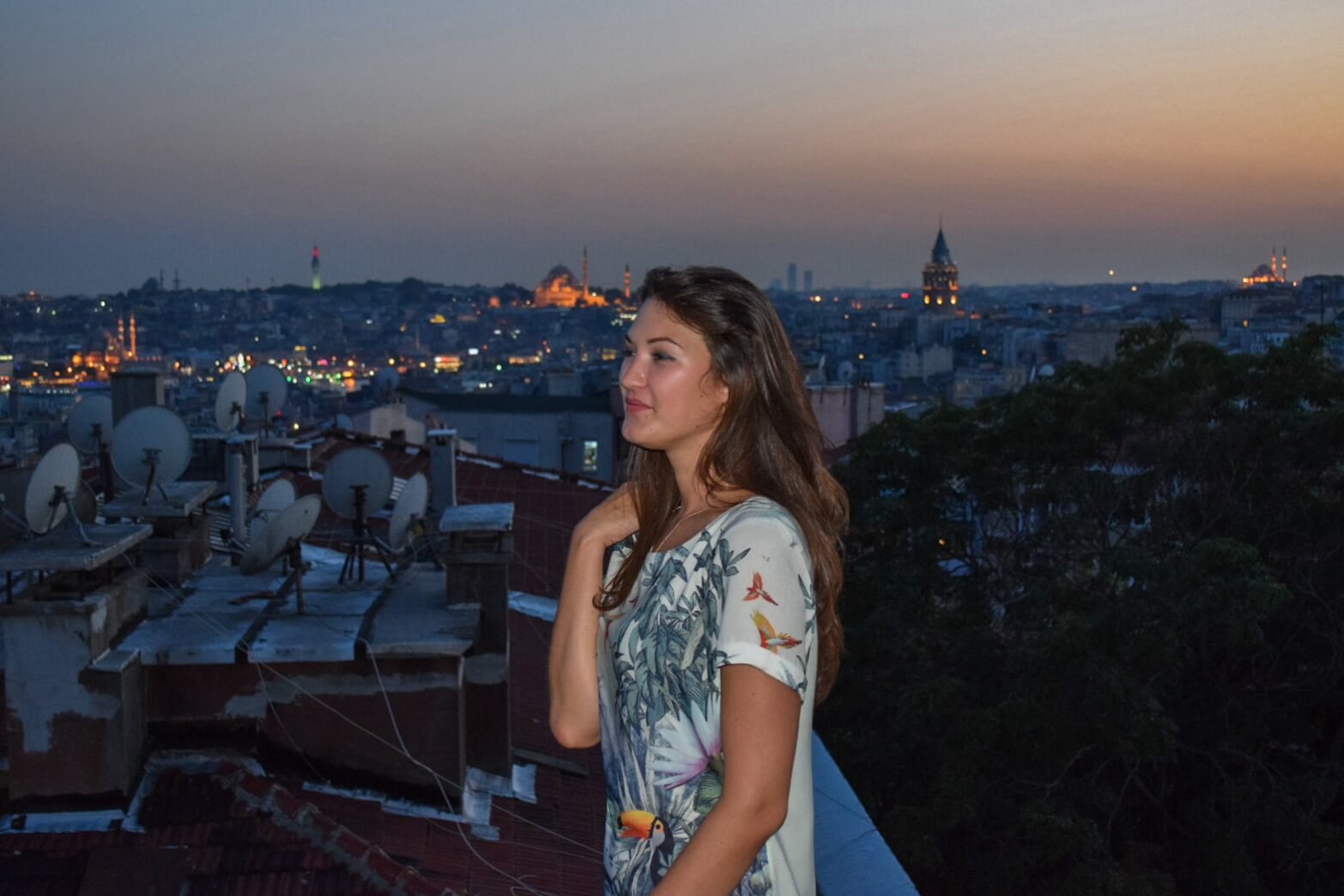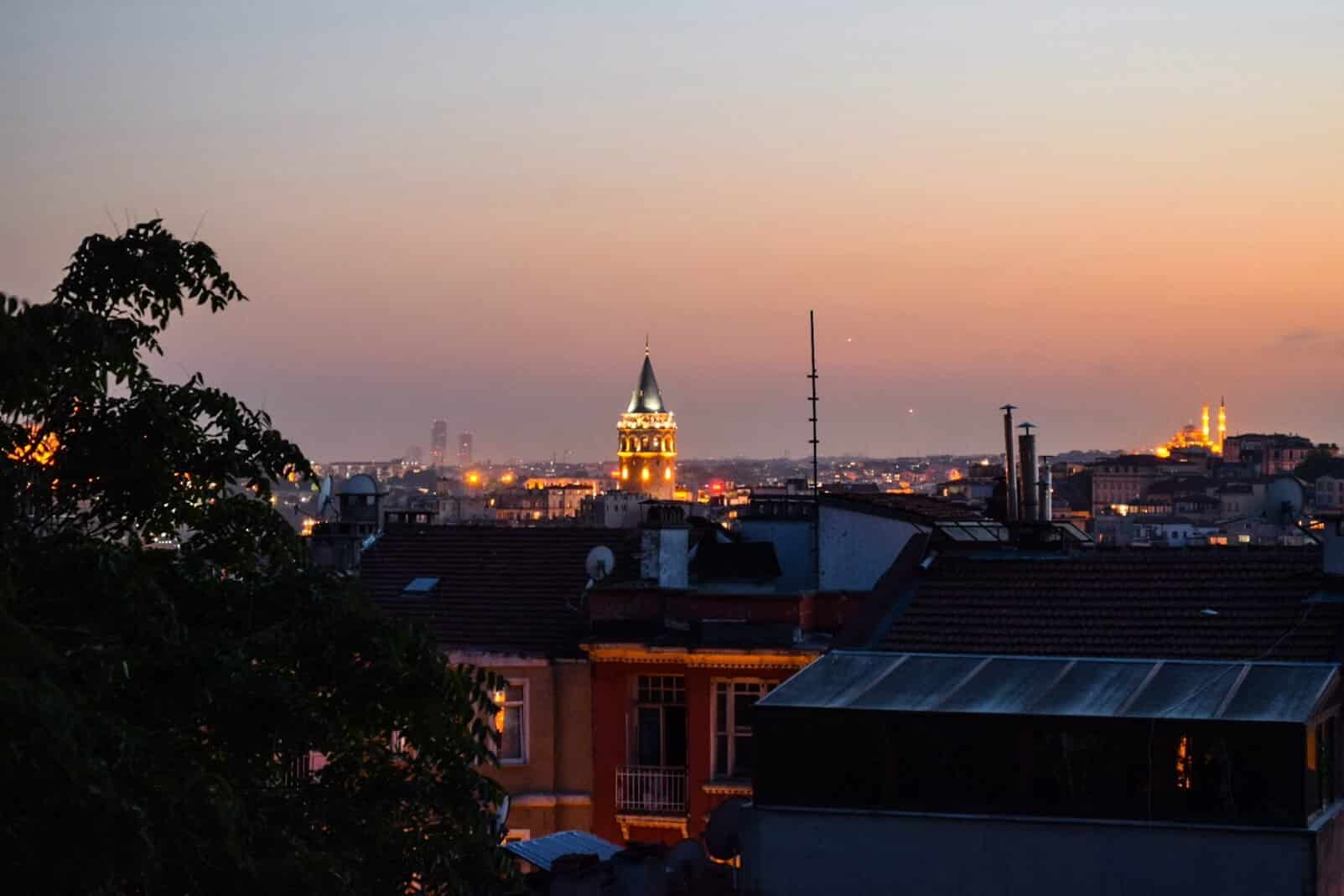 Like this Istanbul looks different doesn't it?