Moving a bit out from touristic squares let's walk through via Ghibellina or Borgo dei Albizi towards piazza Sant'Ambrogio, which is not visited much by tourists but is quite interesting if you are in search of good Italian restaurants, like ristorante Cibreo, or other gastronomic places. Just round the corner from piazza Sant'Ambrogio is located one of best pizzerias – Il Pizzaioulo – my favorite one! To change, try pizza with onion and tuna, this will be a new experience and you'll definitely love it!
By the way, walking along Borgo dei Albizi take a look what is around and you'll find lots of very interesting local things, especially if you like to shop as I do.
Erbraio Toscano is one of such interesting shops, which you can easily miss if you are not looking for it on purpose. I do like it first of all because it's all a local product – starting from fragrances finishing with home products and décor. They even have a restaurant space surrounded by a cookware. Every time I am in Florence I run there for a black pepper soap, home fragrances or to stock up with gifts. At the end of Borgo dei Albizi there is a small square and if you turn to the left you'll see an arch and a passage Volta di S. Piero.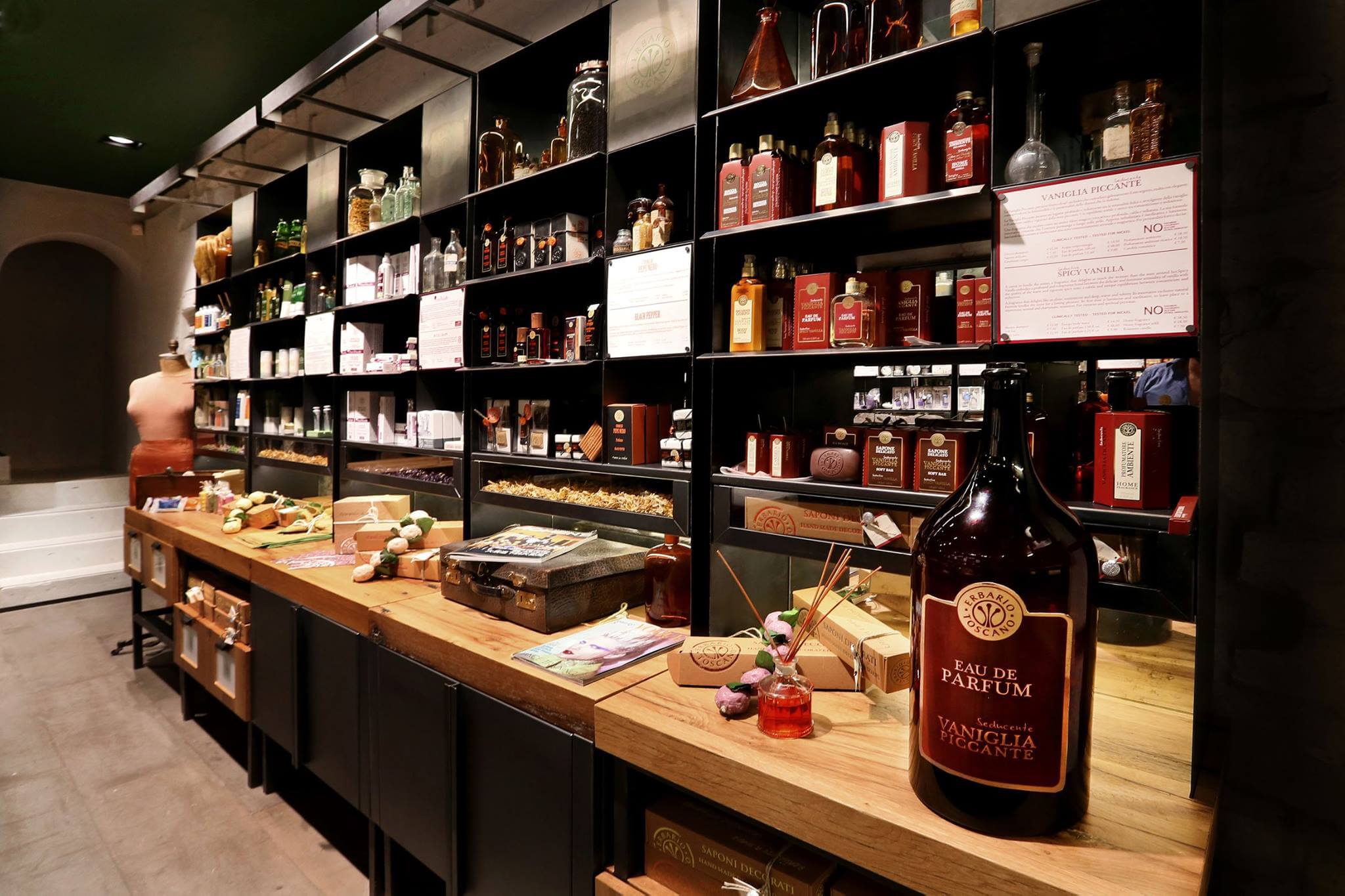 Erbario Toscano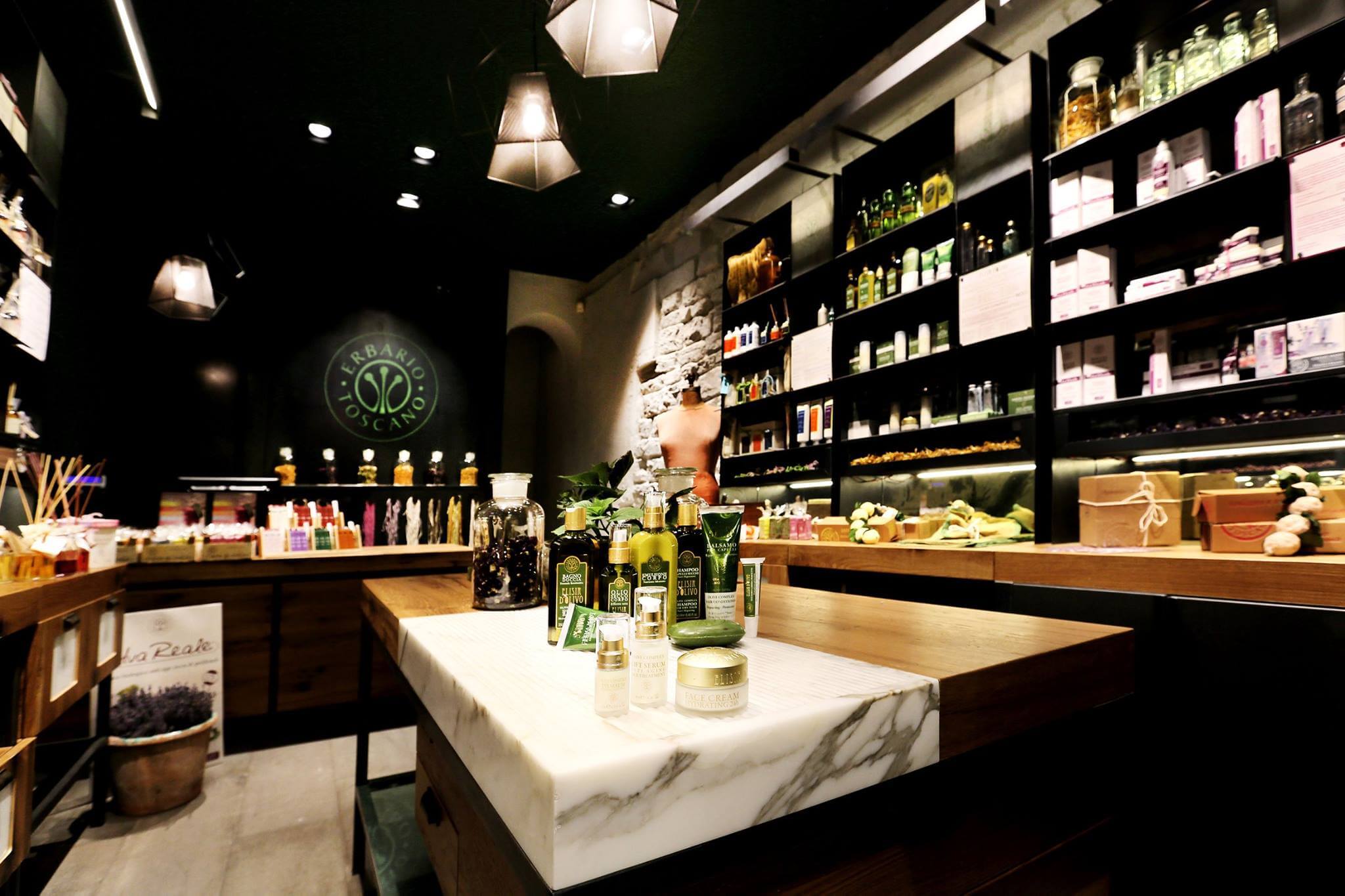 L'arco di San Pierino is one of the most characteristic and lively angles of Florence. It is said that the arch was even one of the gates of the ancient city walls, and since then its historic charm has not changed. Today, however, at any time of day or night you can find under the arch or in the nearby square a well-stocked urban and representative life of Florence. Merchants of fruit and vegetables, Florentines dodging tourists in a hurry, resident students at aperitif time – L'arco di San Pierino becomes the stage for all the most typical scenes of contemporary Florence. But the main spot here is L'Antico Noè which is "divided" into two parts – restaurant and one of the tastiest paninari (from panino – sandwich) in Florence.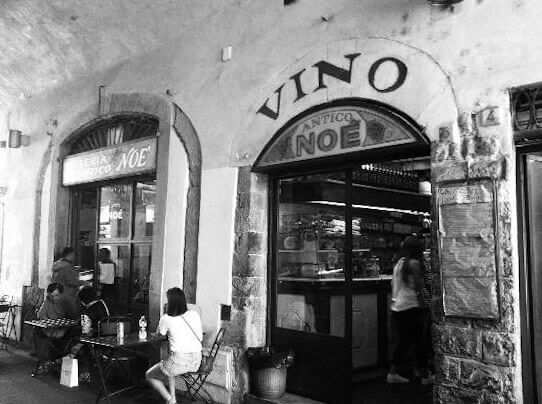 But if you ask me what is the most particular dish of Florentine cuisine, it won't be la bistecca alla Fiorentina or i crostini,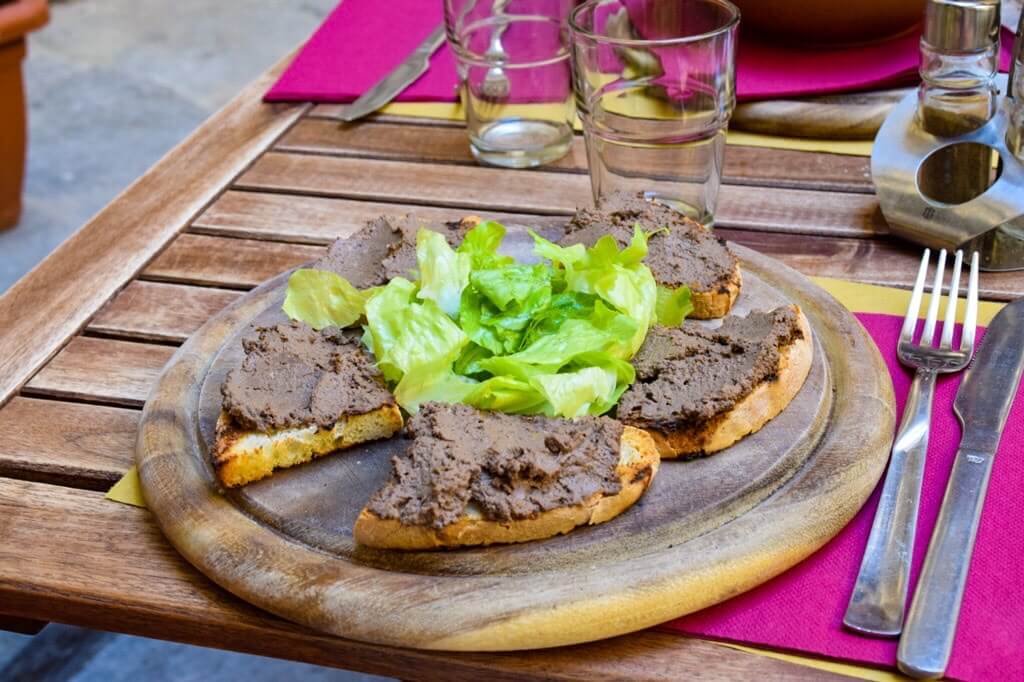 it will be definitely Lampredotto, made from the fourth and final stomach of a cow, the abomasum – can be found exclusively in Florence! Round bread, opened up and filled with steaming hot lampredotto, sauced with salsa verde and if you like it piquant, with a spicy sauce. And you know what, this is totally yummy! So let's not go far in search of the tastiest lampredotto, there is a couple of spots right in a city center. One is near the Porcellino, which is two steps from piazza Signoria, and l'Antico Trippaio  in via di Cimatori.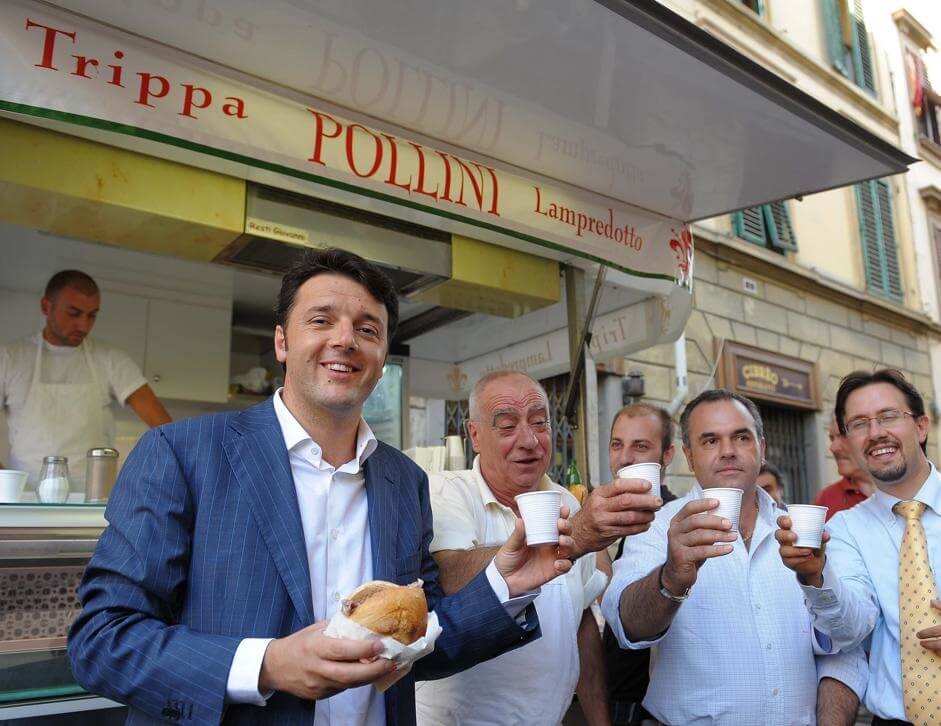 To choose a restaurant for a dinner in Florence is far from being a simple task. Or you randomly choose a place and it turns to be a touristic one, or you know good places, but the list may be quite long. Anyway, the second variant is obviously better. But I want to tell you about my definitely favorite restaurant in Florence. And this is exactly the restaurant, not a trattoria, with a sophisticated Tuscan cuisine if you want. By the way, such a point of view is not only mine but of friends of mine as well. And when one summer morning you wake up and see a message with phrase "Oh, thank you, Maria! We are incredibly happy to have celebrated the first week of our marriage in such a wonderful place!", no doubts remain that it is worthy for any occasion, where a festivity is in the air.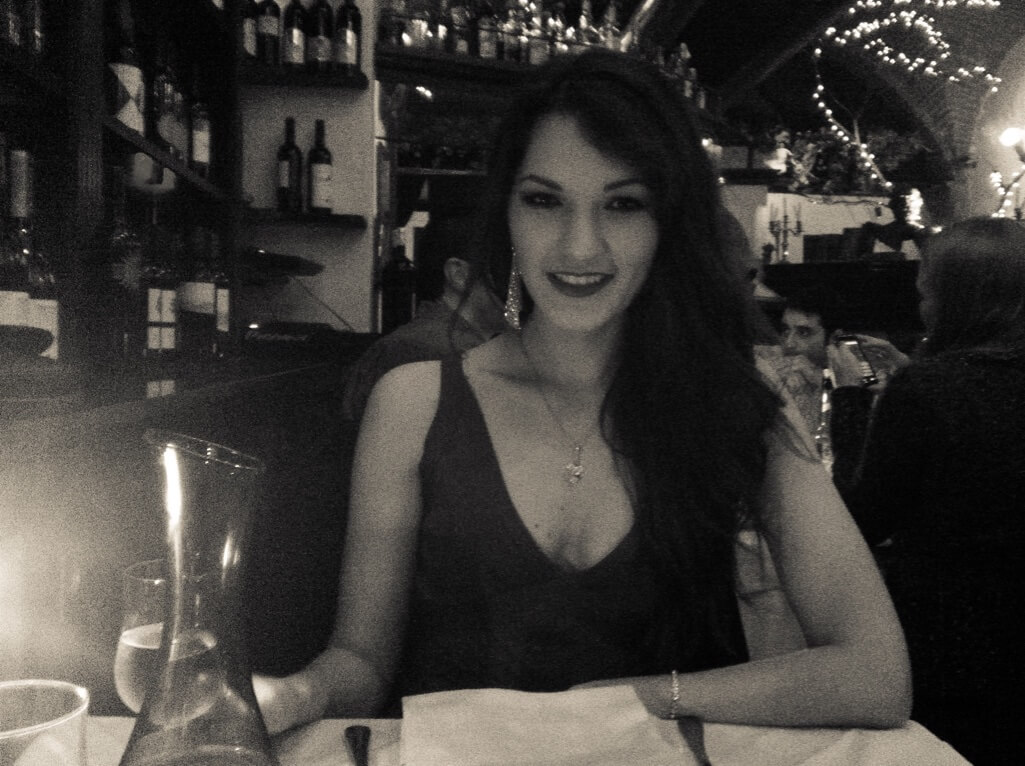 So La Giostra, located in Borgo Pinti, just after the already mentioned l'arco di San Pierino (I do love this district) has a unique atmosphere. Maybe it is because it was founded by Alberto Dimitri Kunz, Prince of Habsburg-Lorraine, at the suggestion of friends who gathered at the table in his castle, located in Chianti. The passion for food and wine has been passed down to his son Prince Soldano who is to run the restaurant today. The first thing that you see when you meet him, I guess, is his extraordinary personality of a man who has never put on the jacket even for a special occasion and whose dream is to travel with his Harley Davidson from Alaska to Florence. He is described as a sociable and easygoing, but he get noticed for many bracelets and keys he is wearing.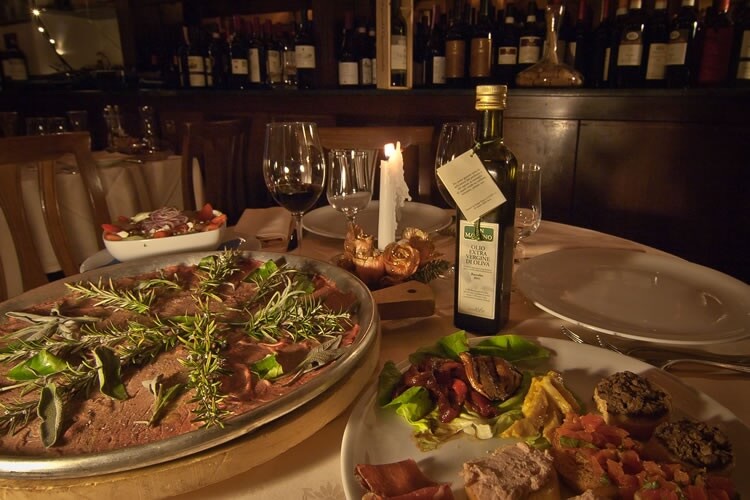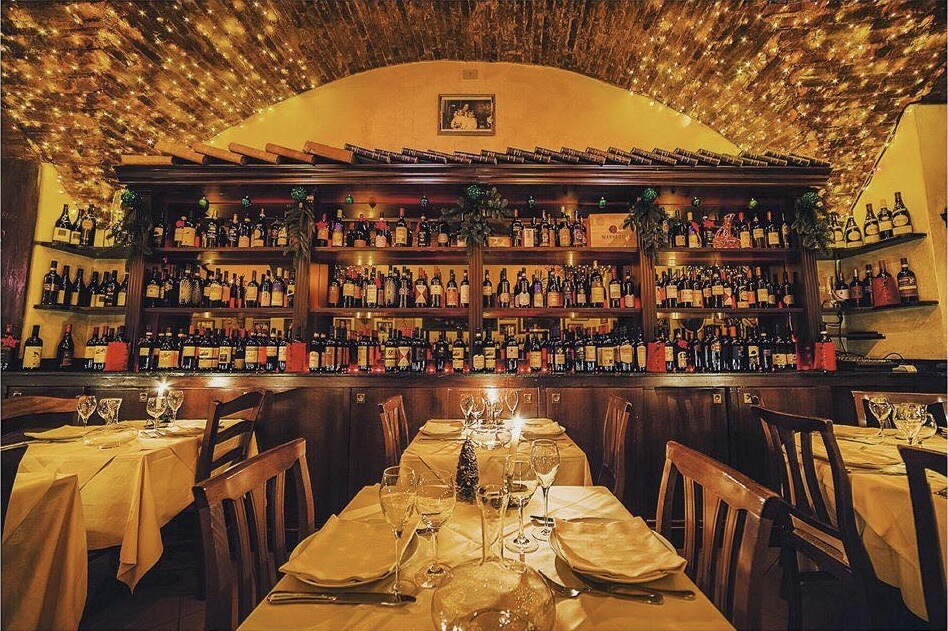 Subdued lighting, endless shelves of wine, fur covering and walls lined with pictures of celebrities who visited the restaurant – all this creates an overwhelming romantic atmosphere.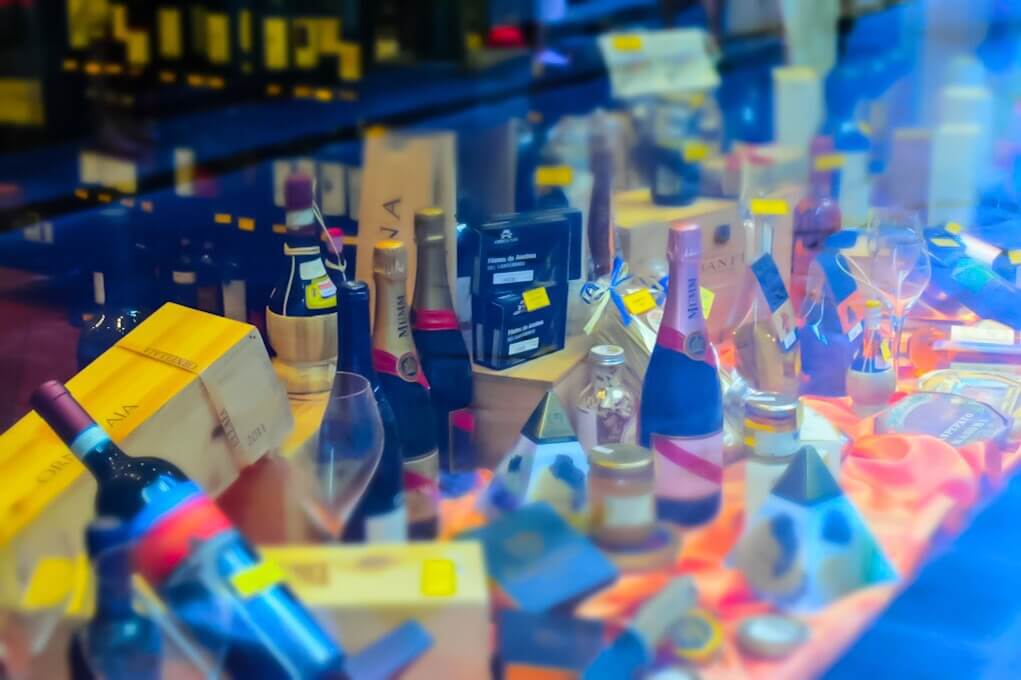 ---
A short list of other tasty places:
Allora vi auguro buon appetito!