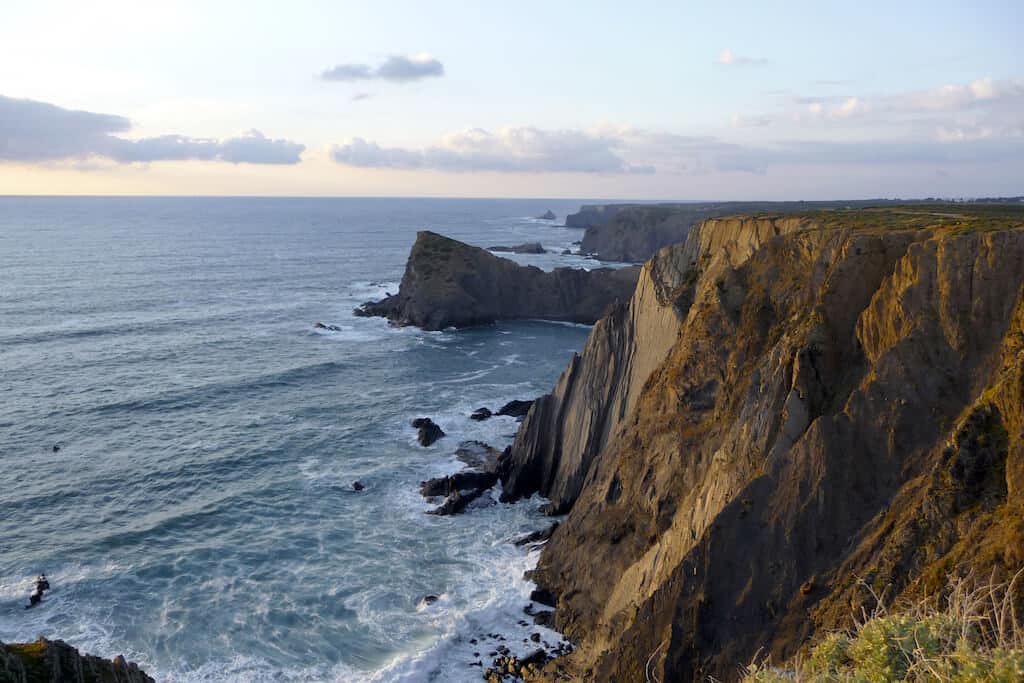 So here we are. From Lisbon we arrived in Lagos, Algarve. A week of sun, ocean, relax and mind switch off was waiting for us!
How does it work?
Actually, we were lucky as the 2 girls who invited all the others were here for the second time. So they already knew the people and the FilSurf School we were going to be with. It is a kind of an "all inclusive" stuff. You get a villa, you get surf equipment, lessons, driver, the school picks you up from and to Lagos. So you don't think of anything regarding organization.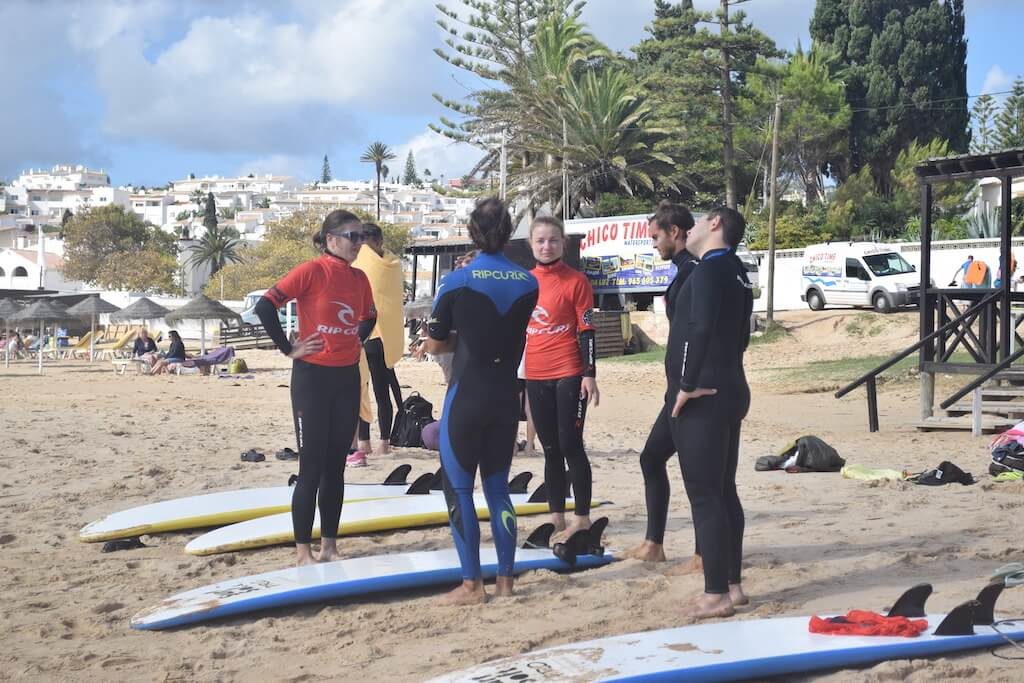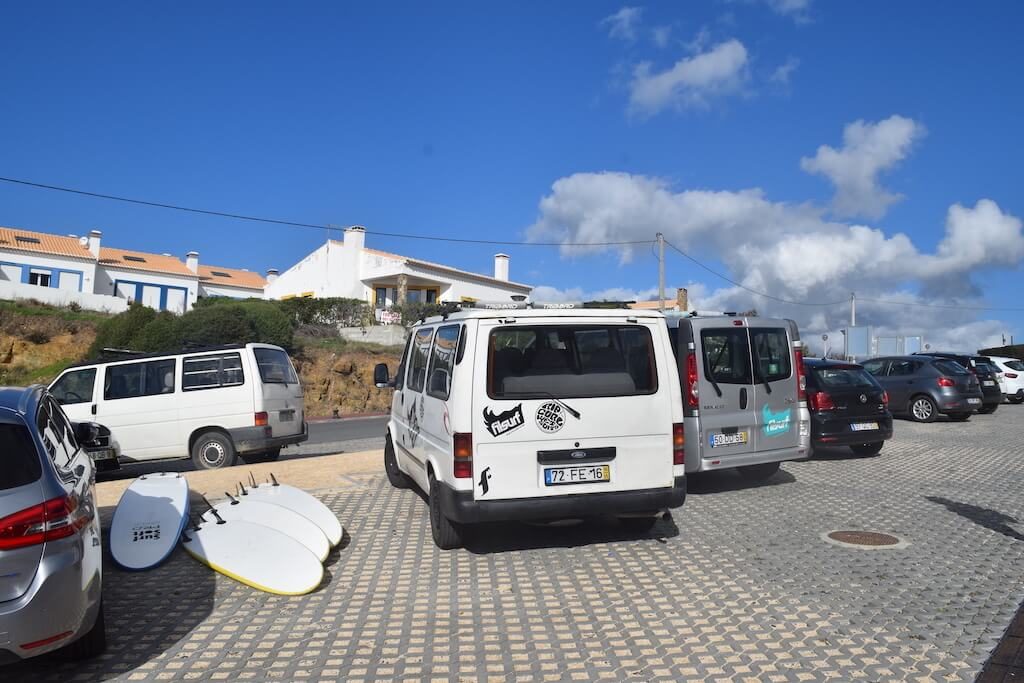 As for the weather – end of October is a really good time to go. The season is almost over, no heat, almost no people at the beach, you don't risk to hit anyone, less students so you get all the attention and the price is less – only benefits! And the main benefit is that you prolong your summer, you take the T-shirts and swimming suits from a wardrobe and you become 10 times happier! 🙂 Maybe not so many restaurants are opened during the low season, but it is not a drama. There are always supermarkets around. 🙂
We were living in Aljezur a bit inside from the cost and every morning we took our equipment and a car and went to Praia da Arrifana. The view from the top of the cliff is amazing!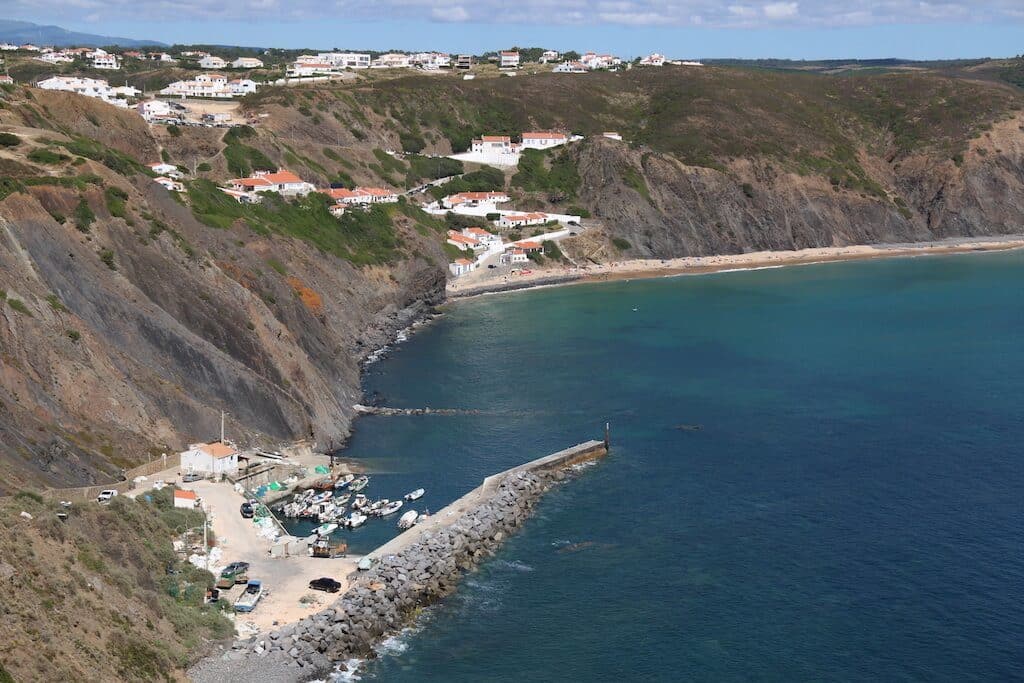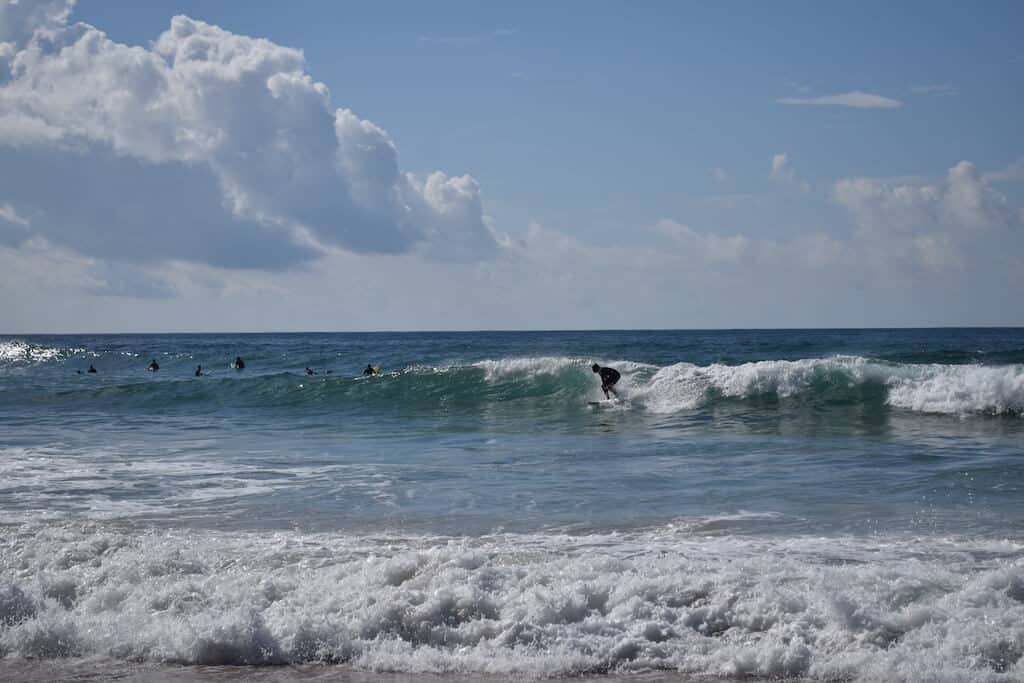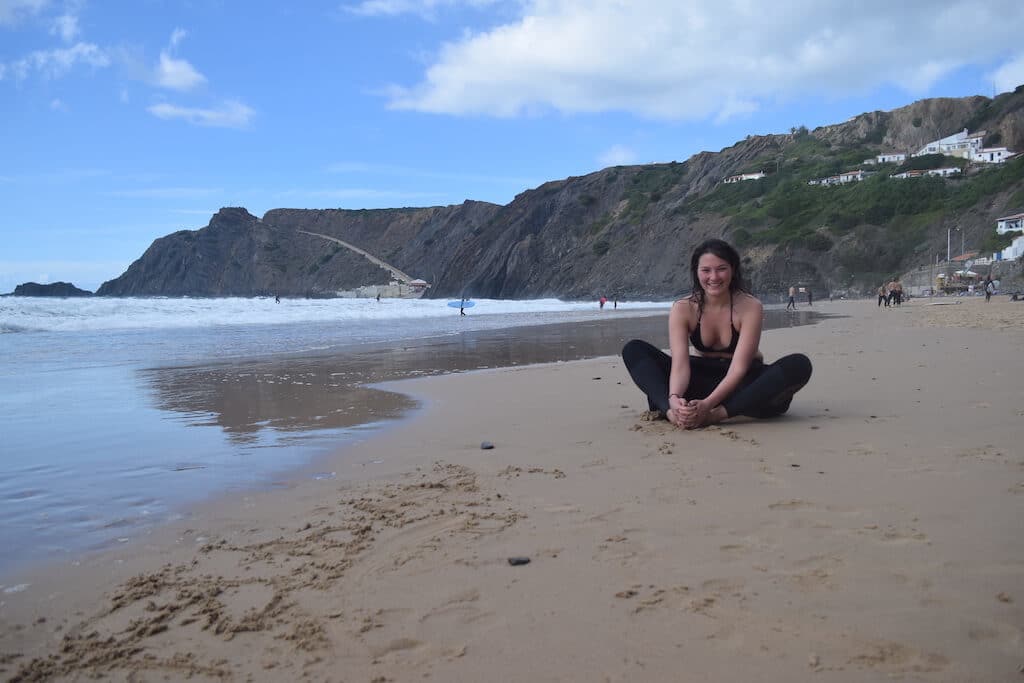 The first day of surfing was hilarious! 🙂 Omg, it explodes your mind because it is really a hard work! First, you have to understand what to do, then think again and now really get what to do. Damn, nothing goes right… And in a meanwhile, you always hear the coach's' "Paddle, paddle, paddle!". So you paddle like buck wild, at least you believe you do. The next step is to throw out yourself from the water. Hell, in the first few times it seems impossible! It feels like your body weighs a ton! Plus a wave which come behind and which would seem something pfff when you going crazy at the beach, now seems to be a tsunami which you are trying to catch and stand up. What is to stand up I figured out on the second or third day. Craziness 🙂 So many things has to be controlled in those 2 seconds: hands right under your shoulders,  you can't look down and you can't hold on to the surfboard otherwise you fall down.  Well, I think those surfers will have a very long life, because I think they laugh a lot seeing us clumsy 🙂 But anyway the guys were great! The keep working with you, explaining, joking so you become relaxed. So many of positive emotions!
The funny story starts at night when you dream like you fall down from waves and hear everywhere "Paddle, paddle, paddle!". And the arms feel like you made a million of push-ups.

In a couple of days we got used to our "routine" and we were trying to improve our surfing skills. And in between, we made barbecue, drank the tastiest caipirinha, dances salsa, celebrated Halloween in Lagos.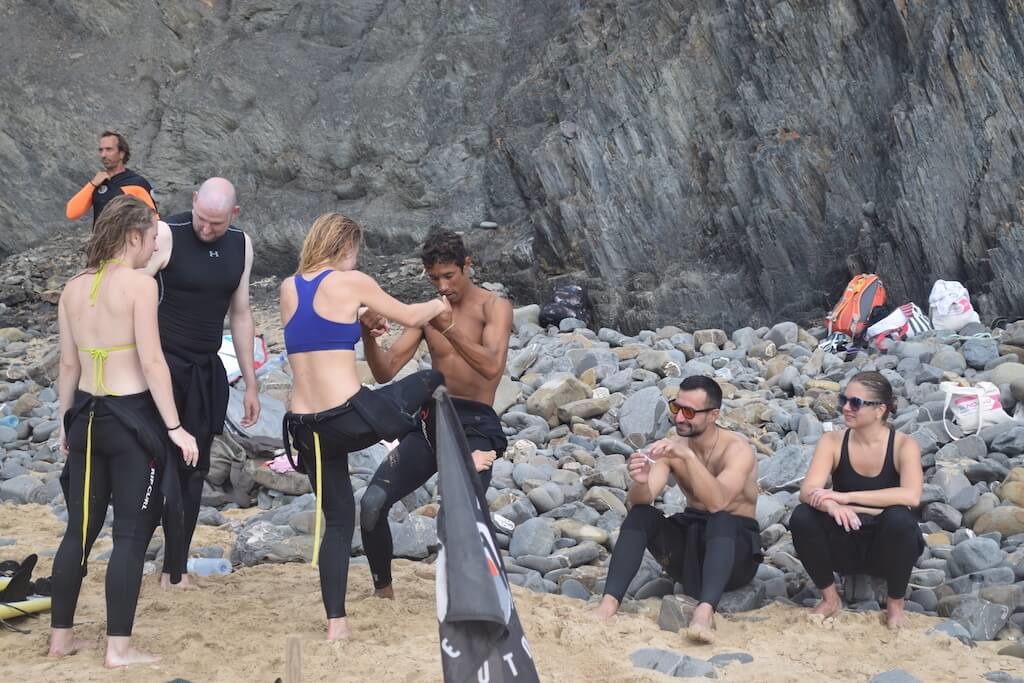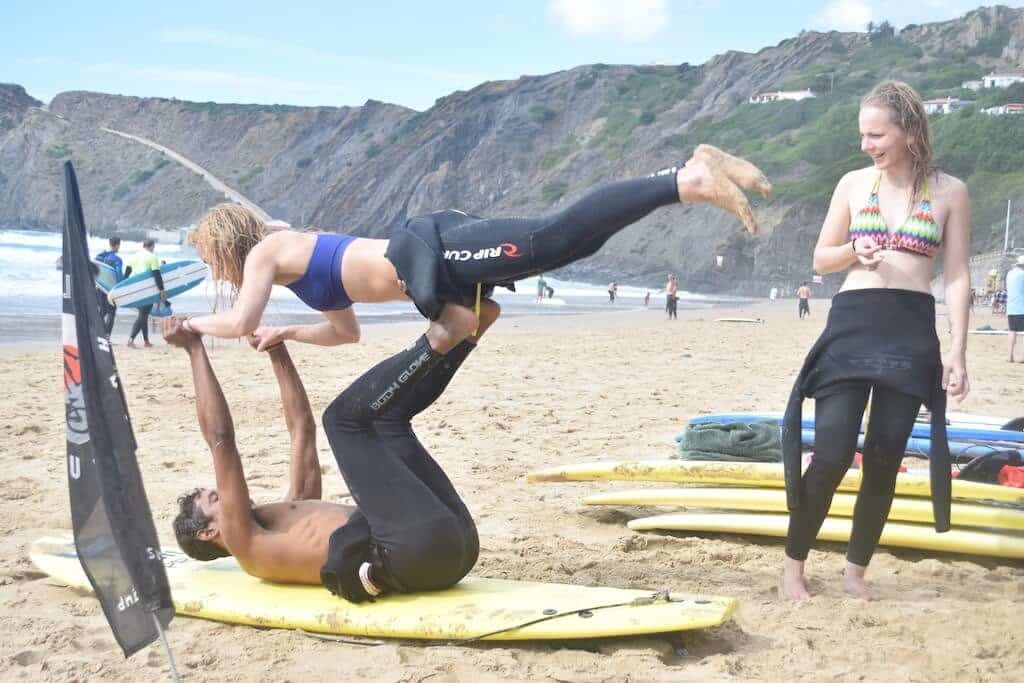 I loved a lot a small town Luz, which we visited when there were too high waves for us in Arrifana. This a peaceful small places with only white houses around and it seems only British people living there. Such an awesome ambiance! In those moments I become a bit jealous  for people living near the ocean or the sea. You can run your own business which is your favorite hobby! And you still have time for both.
I am sure one day I'll be living somewhere where the beach is too near (but the water is not icy 🙂 ). Even without surfing, but during the summer time South of Portugal is a fantastic place to spend your vacation. Take a look at Praia Dona Ana with its caves nearby, which is considered to be one of the most beautiful beaches in the world.
Praia da Luz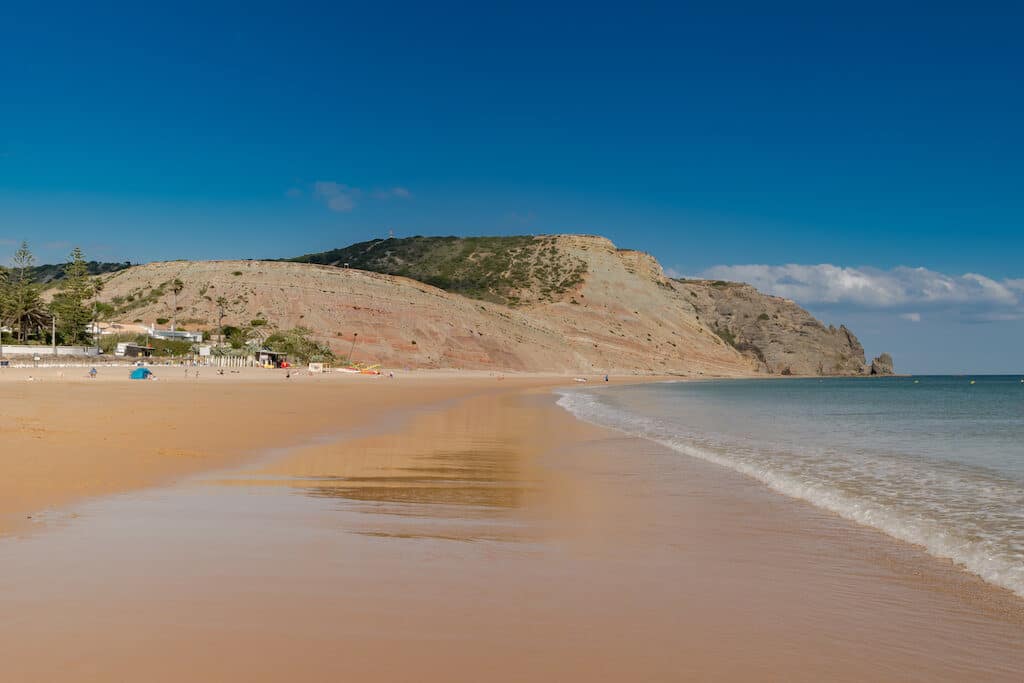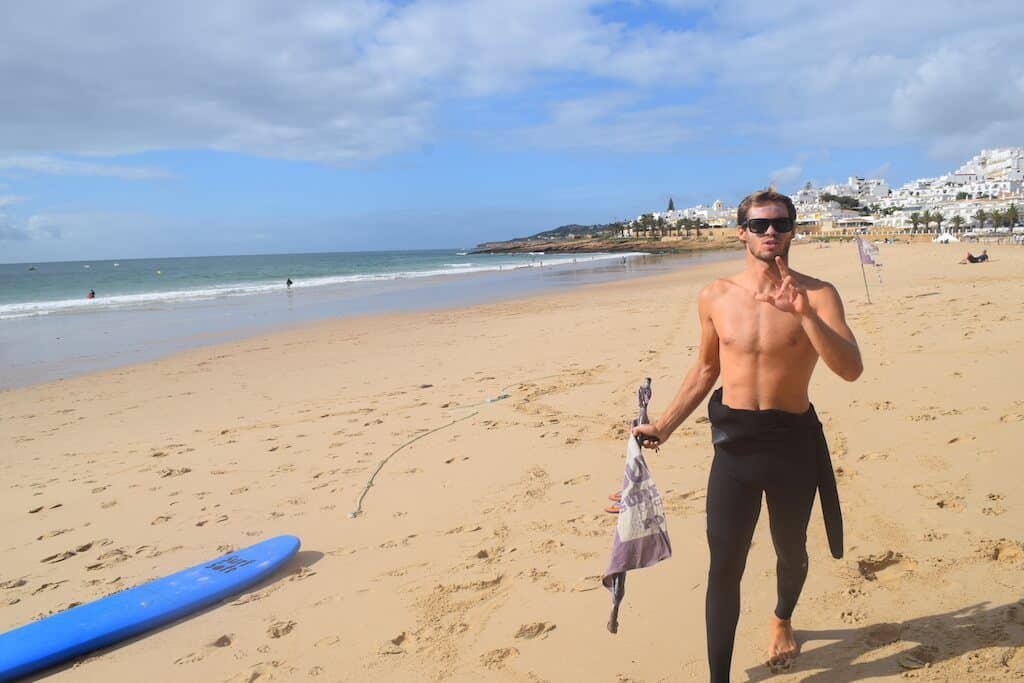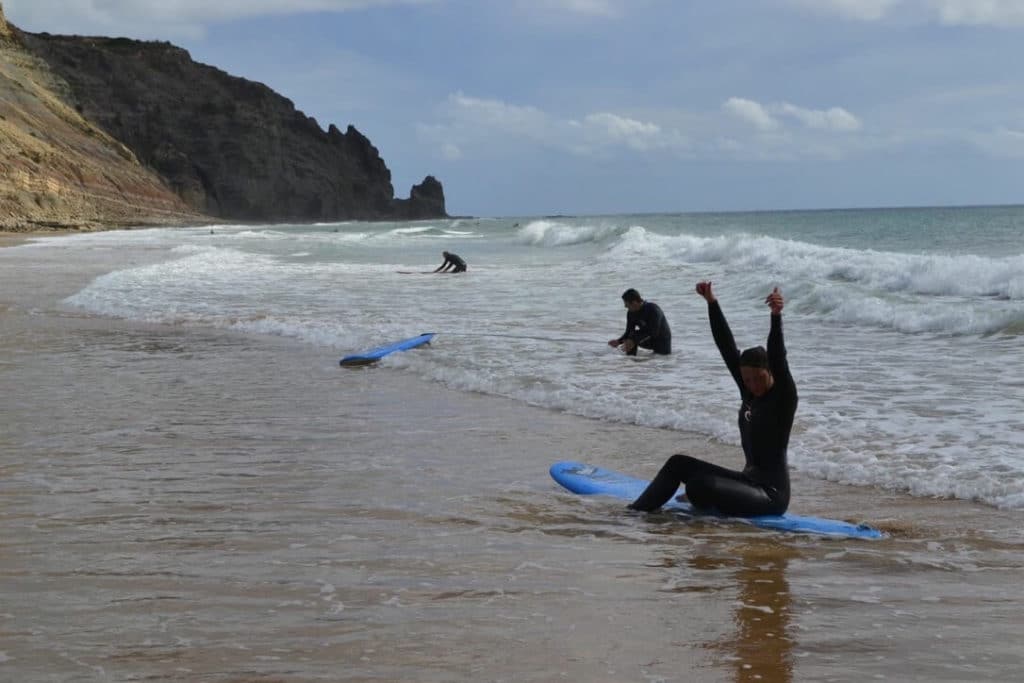 Praia Dona Ana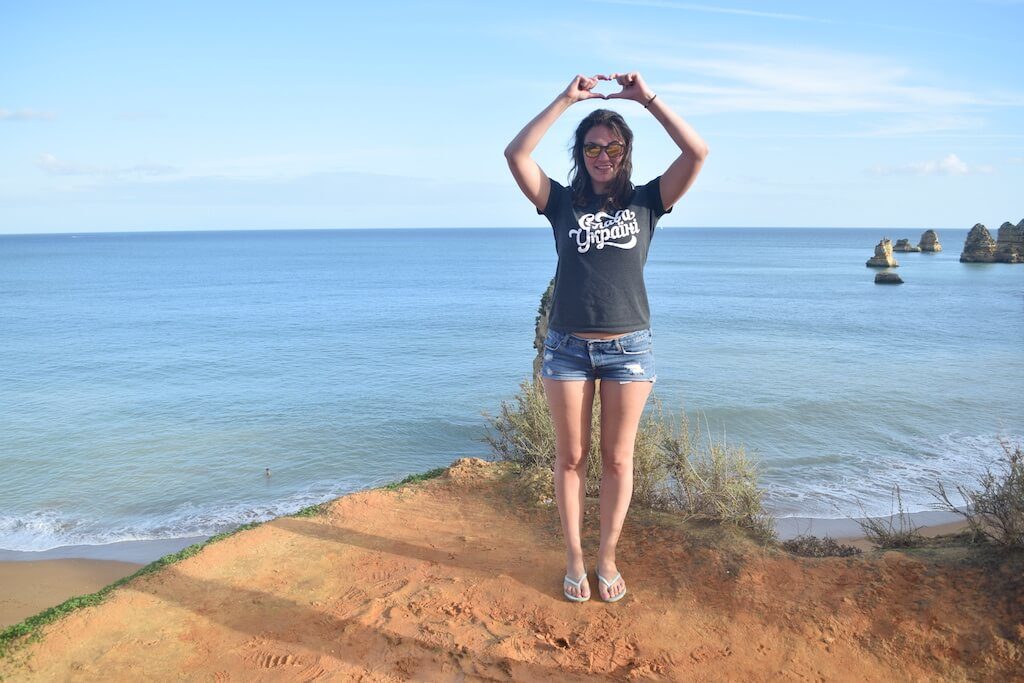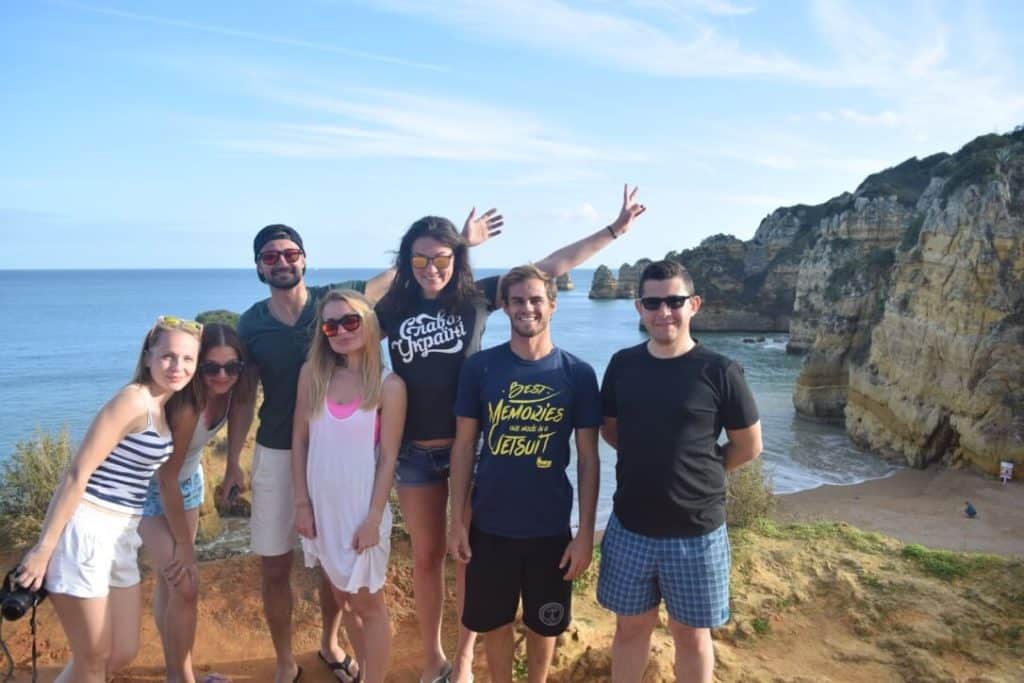 What else amazed me in Algarve? The sunsets! People say that the best sunsets are in Bali. Bali is also a great place to surf. So maybe there are some similarities between these two spots? 😉 Seriously, the sunset here changes its color from a flame color to a bright purple. And when you are standing on the edge of the cliff perception of the beauty doubles.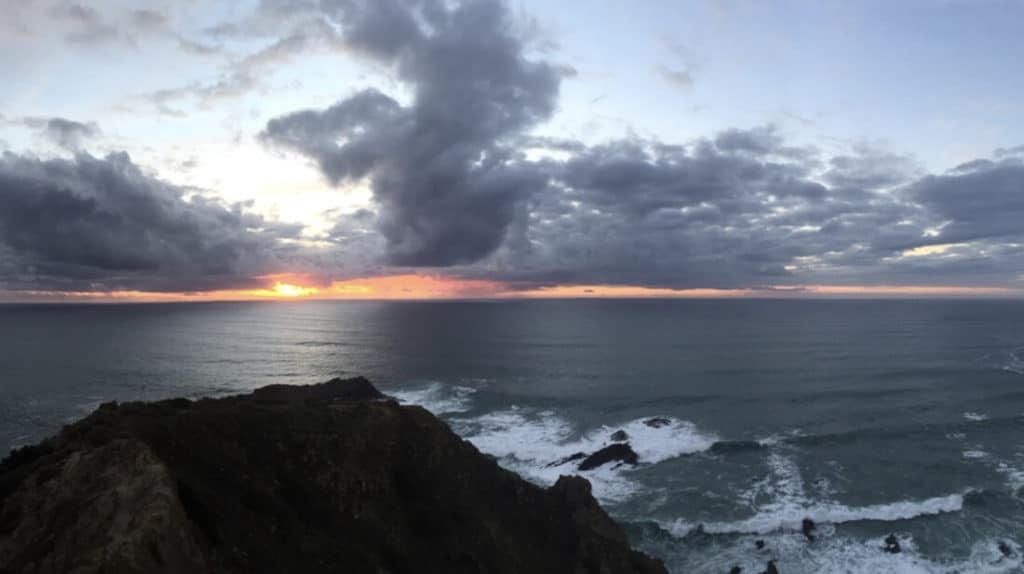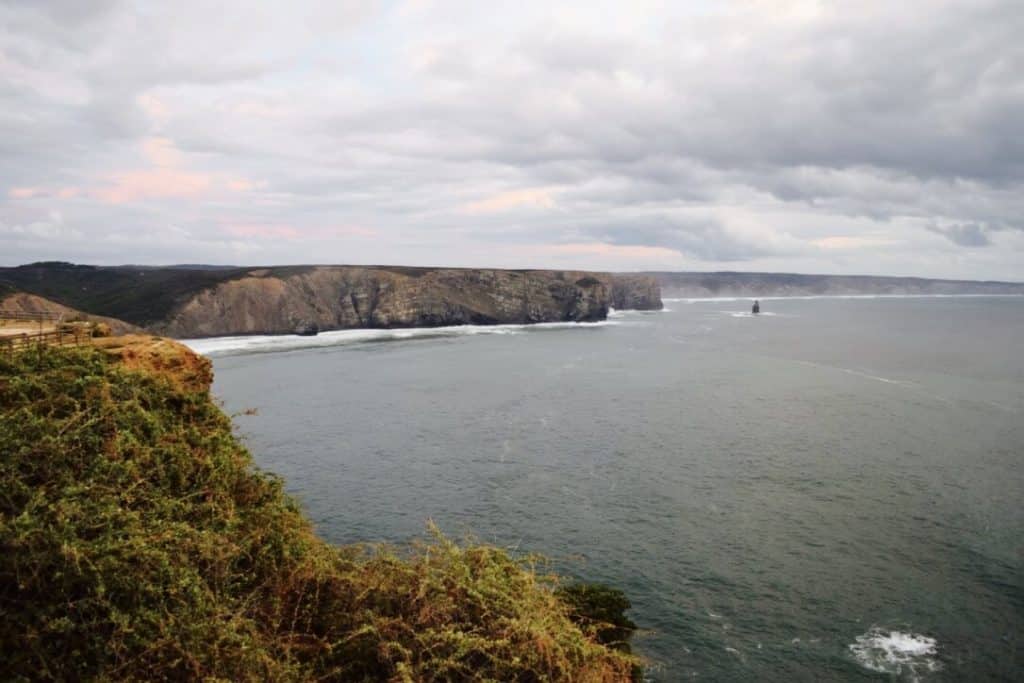 I am in love with those sunsets…
It was only a week, but that seemed to be much longer. We lived there sun and rain, morning and evening, parties and hangovers, jokes and stories. We all the time into this atmosphere sometimes watching the best surfing contests on TV or walking around surfing shops in town. Even if just a little bit, but we learned to surf! For sure it is not the last time! 🙂
Thanks a lot to all the guys from FilSurf school!
And our super team of 3 guys who handled 4 girls during one week!

When the surfing mood is in the air 😀