To spent the last 24 hours and to see as much as possible around Seattle, get up earlier. Get the into the car and drive towards  I-90 East ramp to the first point Snoqualmie Falls, which is said to be one of the United States most stunning waterfalls.
Over 80 meters Snoqualmie Falls is among the largest and most significant waterfalls in the United States. Due to being one of the most powerful waterfalls in North America, it serves as a source to a Hydroelectric plant – the first hydroelectric facility in the world to be built entirely underground at the end of 19th century.
But because of the summer period we've seen just a quarter of its power. In spring when the snow melts the power of water pulls down the trees which you see down-river.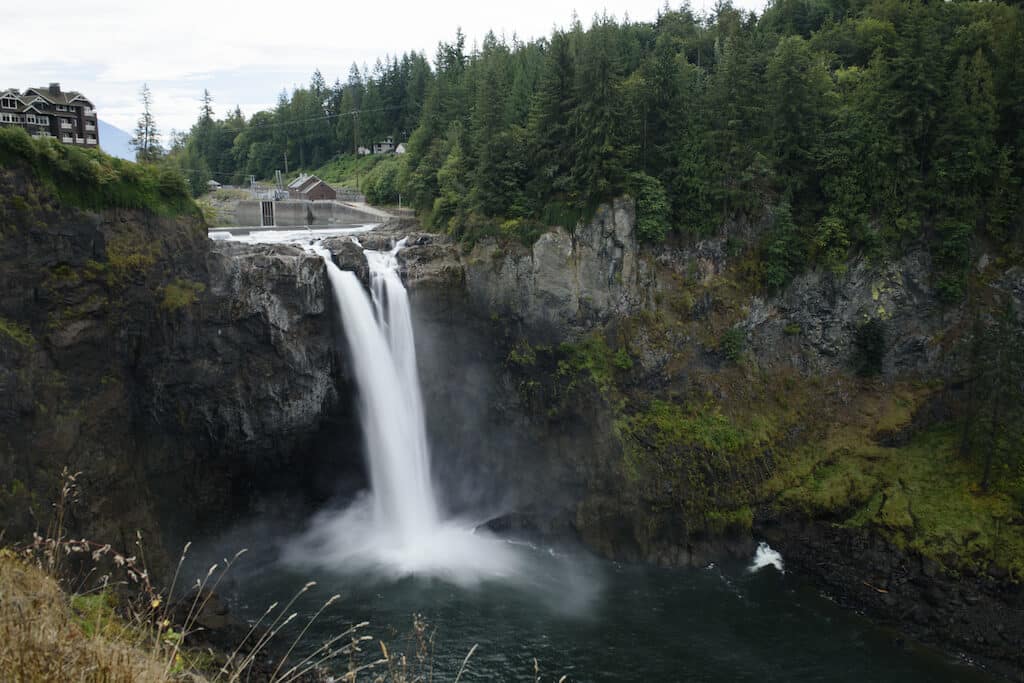 Let's move on and visit the highest post of Washington state – Mount Rainer in Mount Rainier National Park. One hour from the falls and the breathtaking view opens to us.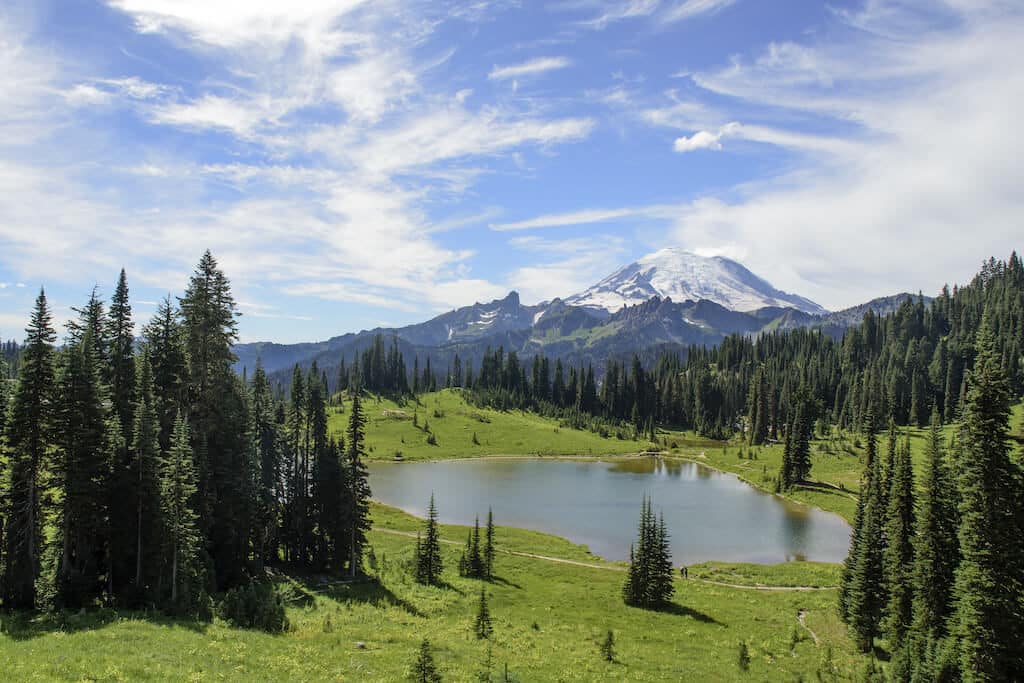 Paradise valley view point
It's a dinner time!
A whole day in outdoors should finish with a perfect dinner. Such a perfect dinner will be along the waterfront in downtown Seattle. Seattle's walkable waterfront is full of shops, restaurants, and attractions and is a right area during summer to enjoy the sunset.
AQUA by El Gaucho is a place, which already over 20 years treats its guest in the very best way. A sunset colored sky, warm breeze, crowded restaurants along pier… AQUA by El Gaucho welcomes you with a magnificent atmosphere and a seafood-centric menu. Mount Rainier to the south, Bainbridge Island and the Olympics to the west, these picture-perfect vistas put you into a time of calmness and joy.
This year El Gaucho has celebrated 20 years in Seattle and on this occasion, the restaurant has prepared a special Washington State Cabernet Sauvignon from Columbia Valley to wine and dine. So don't miss a glass for you aperitif and then go ahead with starters and go on with fish entrees: prawns, crabs and wild Alaskan salmon.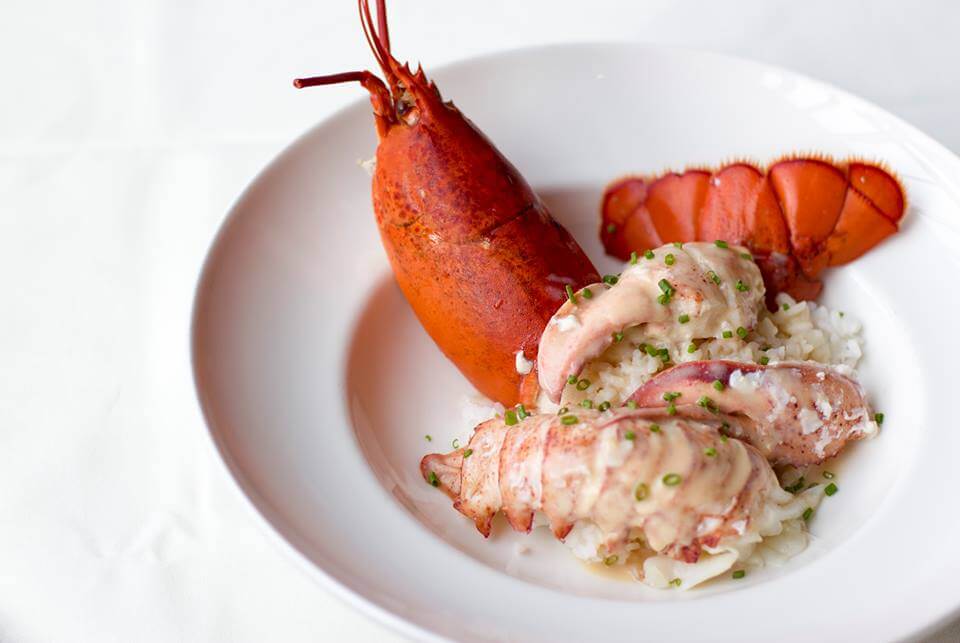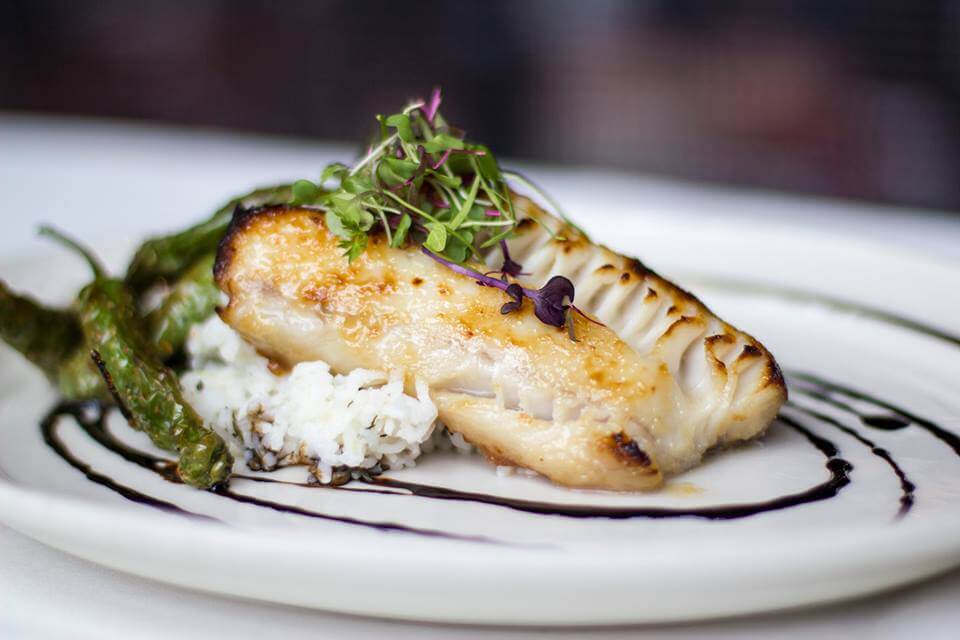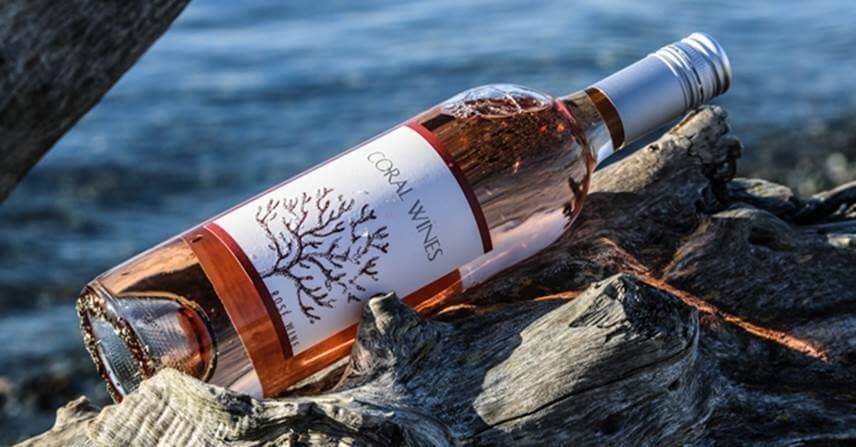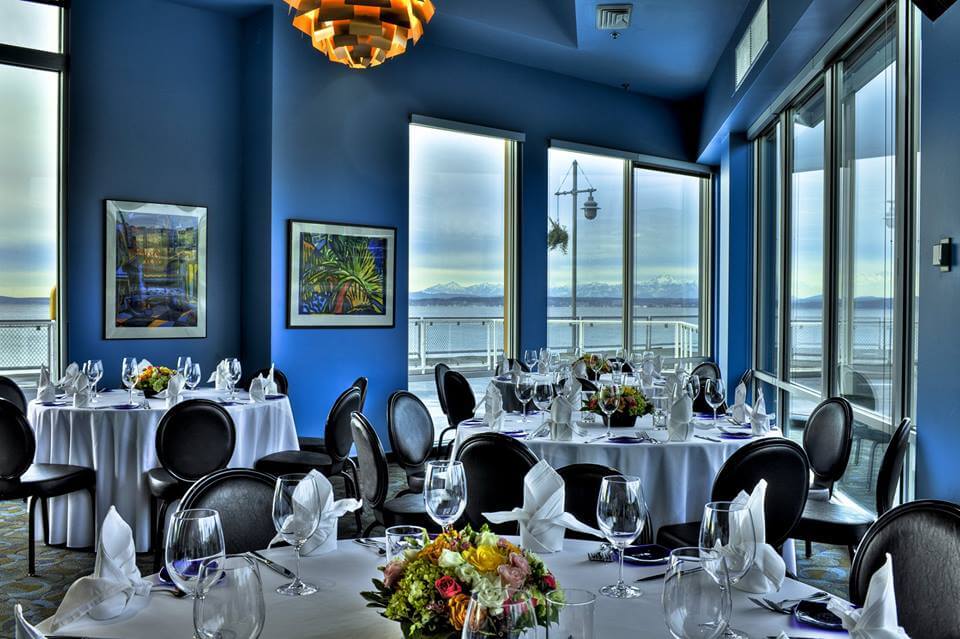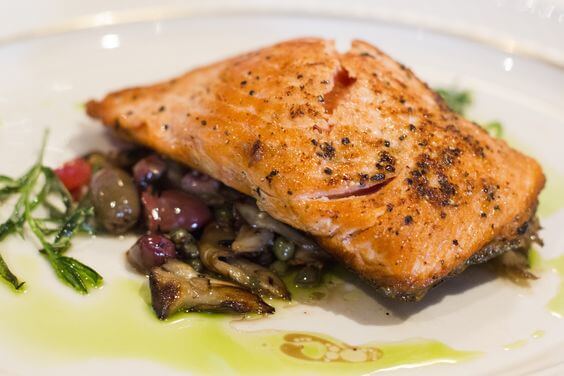 By the way if you are a real foodie and love to cook see the grilled salmon recipe by chef Wesley Hood of AQUA by El Gaucho shared in Seattle Times!
Aqua By El Gaucho
Downtown Seattle
2801 Alaskan Way, Pier 70
Seattle, WA; 206-956-9171