Being in Seattle and in Pacific Northwest in general, use this opportunity and taste wild Alaskan salmon as much as possible and of any kind!
Let's begin the day with breakfast in Fonte Cafe &Wine Bar in 1st Ave, where they serve such a tasty breakfast with eggs, salmon and salad! Recipe of a good day: really friendly people and delicious a food!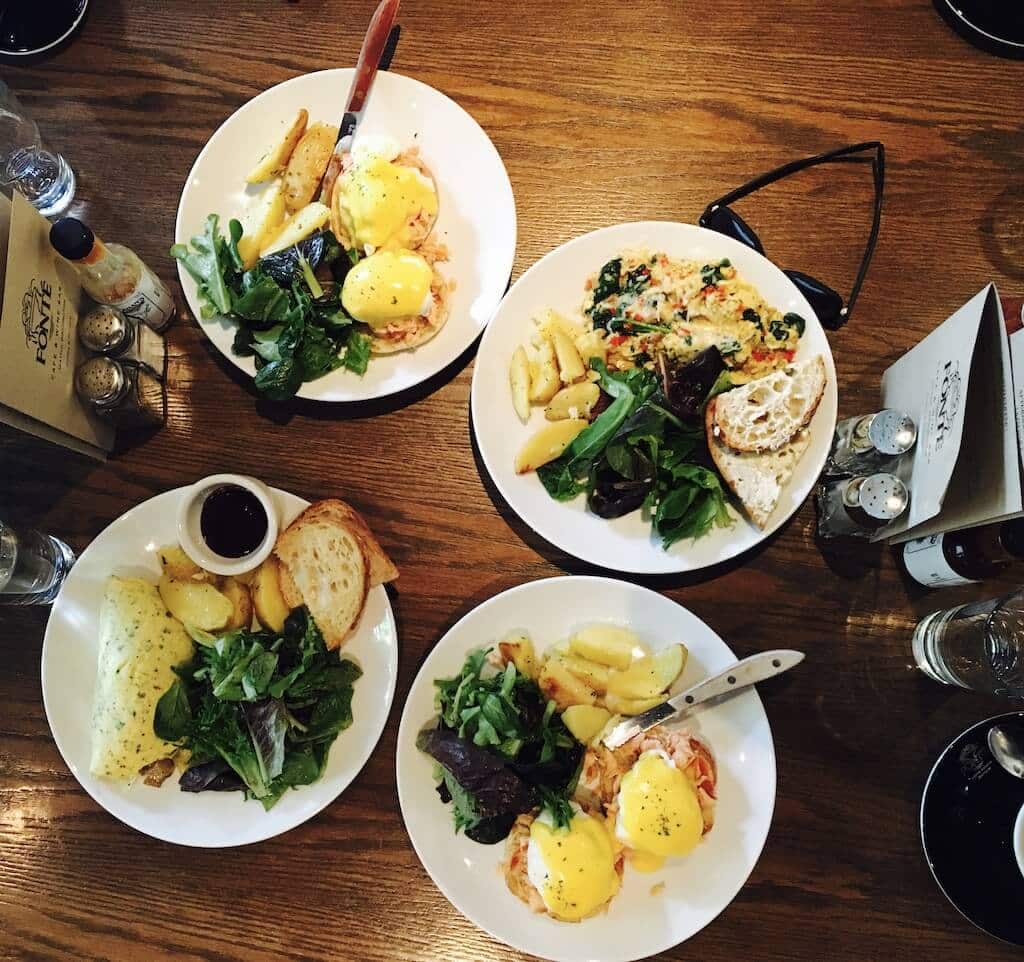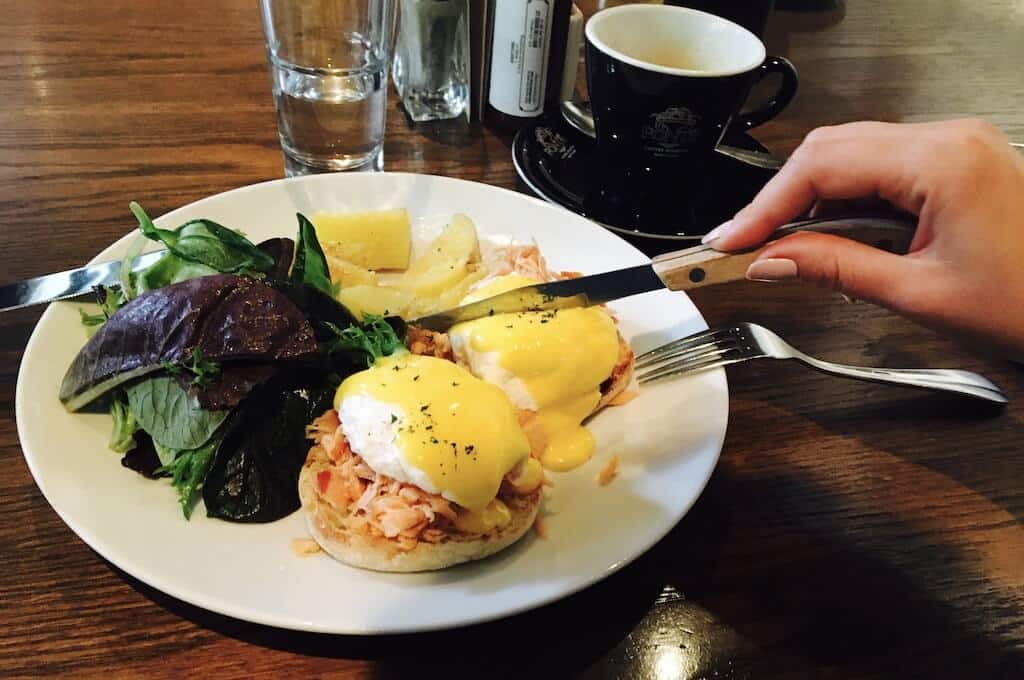 So what's the plan for the Day 2 – Boeing Factory tour! Don't forget to book the ticket ($20) in advance, take your Uber and visit the largest  building in the world by volume, 13,385,378 m3! 
Did you know that Boeing put together 6 mln of pre-ordered details to construct a plane! Everything you see inside is already a choice of an airline company. This is amazing to see the Dream Liner being constructed or an engine apart from the plane. Unfortunately, it is forbidden to take pictures inside the hangars. 🙁 But we were even more lucky to see the planes transported right in Seattle!
After the Boeing tour you have several options where you can go for a dinner: or you can go to Woodinville, which is terrific place (see the post), or you can visit Kirkland, enjoy the waterfront there surrounded by wooden houses standing right in the water. Or you can drive back to Seattle, not to the downtown but to Alki beach.  It will take you around 40-60 minutes to arrive to each of these places.
Kirkland Waterfront ☀️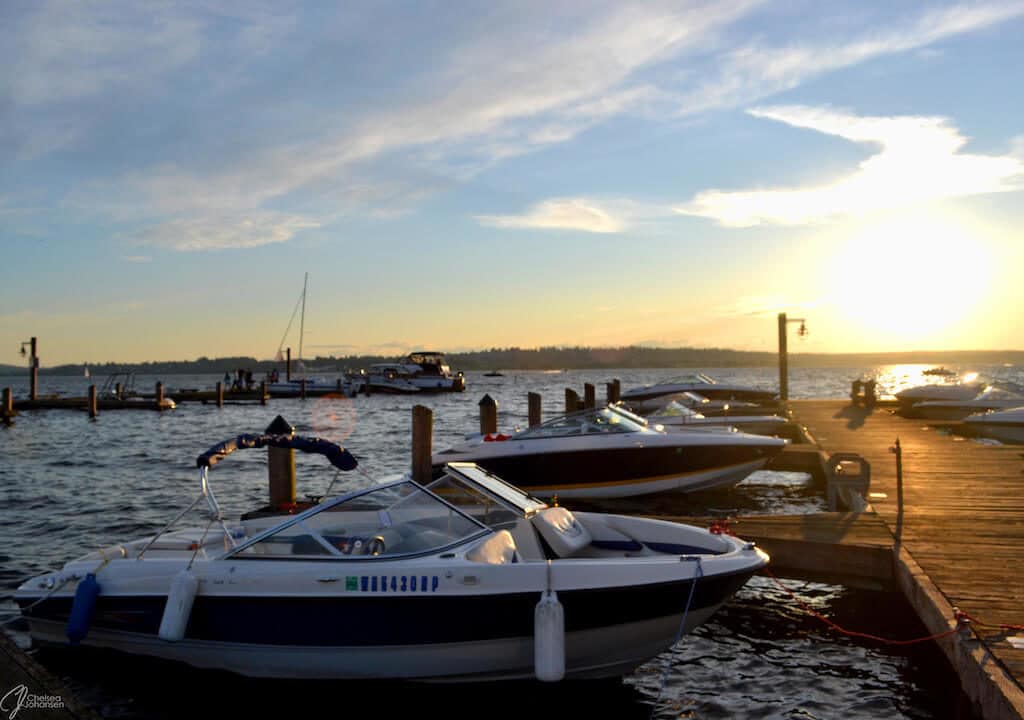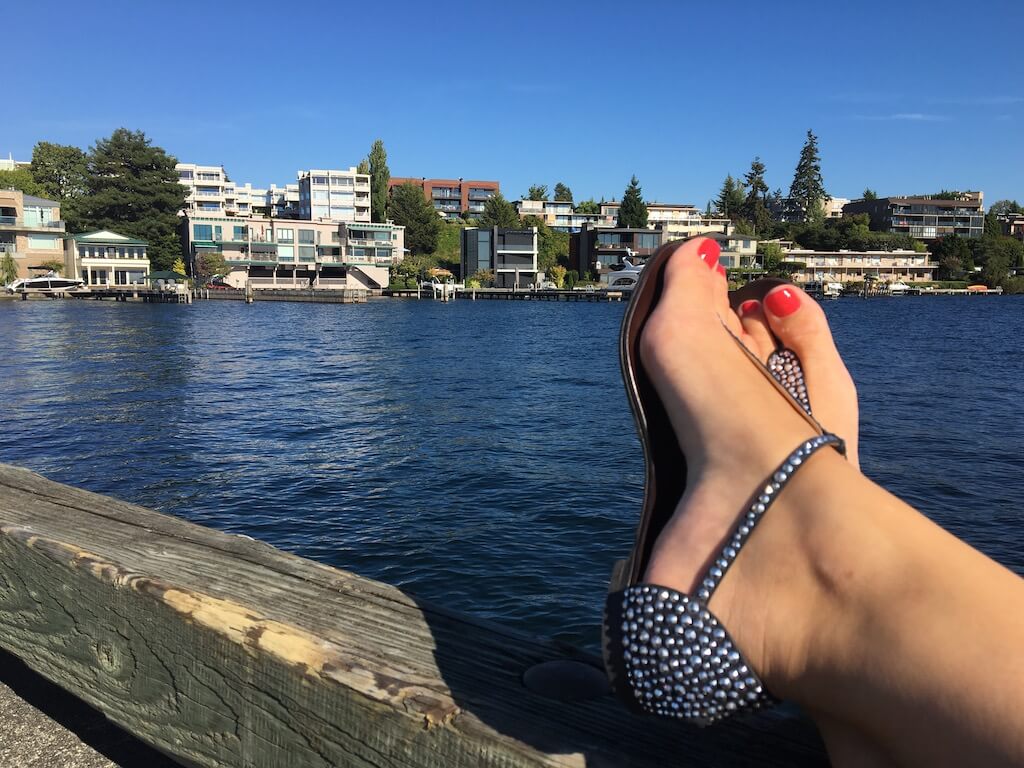 Look at those houses inside the water! 🌟
We chose Alki beach  – a long beach strip that runs from Alki Point to Duwamish Head on Elliott Bay. It's a great spot for a 2.5-mile walk any time of year, and in the summer draws joggers, rollerbladers, volleyball players, beachcombers, sunbathers, bicyclists and strollers out to enjoy the sun. Most of the beaches on Puget Sound are covered in rock and shells, but Alki is a sandy one. Except the beach activities which you can be doing there, there are also lots of kayaking options. So if you like this stuff, come here.
For a dinner, we picked quite famous among the locals Salty's restaurant.We were lucky to get the table on terrace without any reservation, but in 10 minutes the line was already going out of the door. The view from Salty's is so so beautiful! You see the downtown of Seattle spread out before you. But don't miss the last ferry which will take you to another bank! During the summertime the last one leaves around 9-10 pm.
So here we are! The Day 3 will bring you new emotions, will show you new neighborhoods of Seattle and you will be there already like a local 😉