What do we all know about Prague? We know that it is a charming and romantic city in Central Europe, a city with a stunning architecture. Prague is literally a textbook of styles throughout the centuries.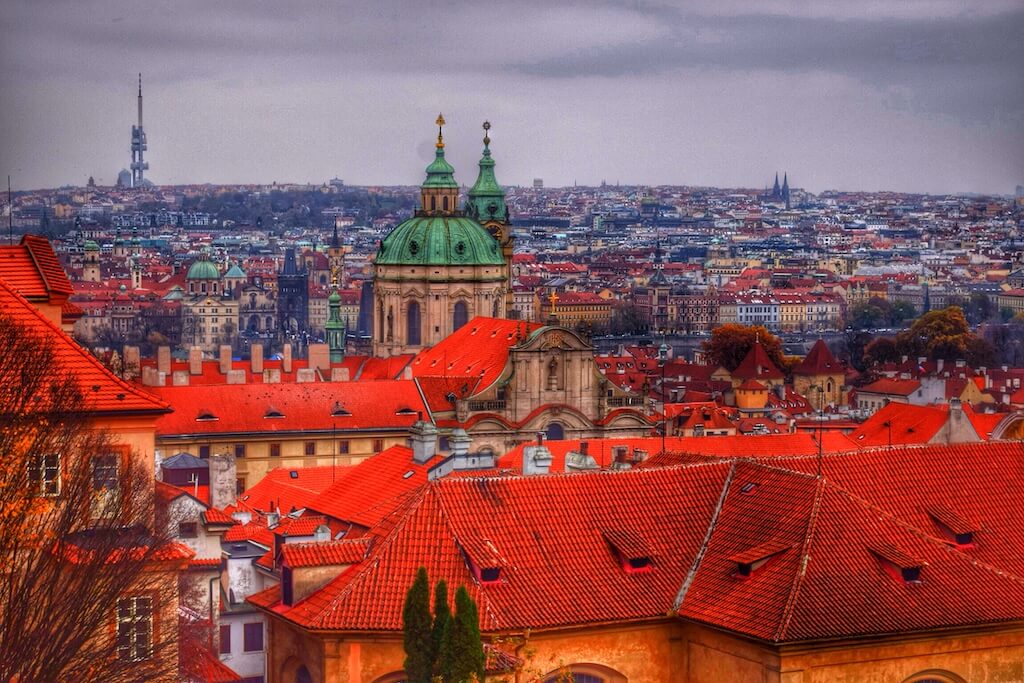 The most sticking out in tourists eyes is the gothic architecture. The Gothic Charles Bridge might be the most recognisable sightseeing in the beautiful city of Prague.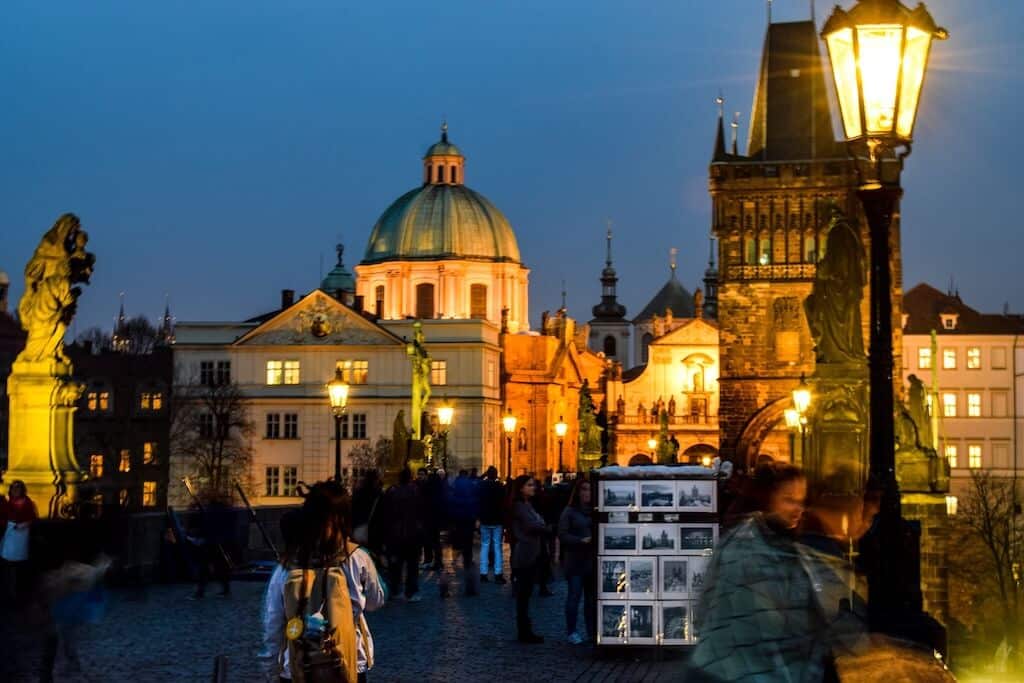 Calm walks through the tiny streets, romantic dinners…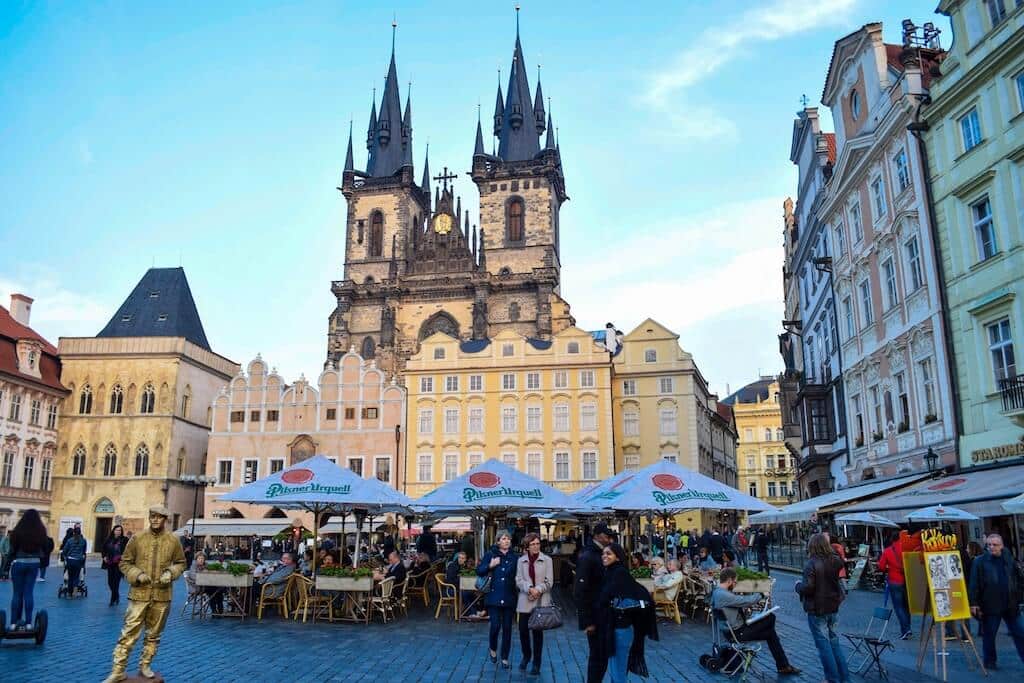 Prague old town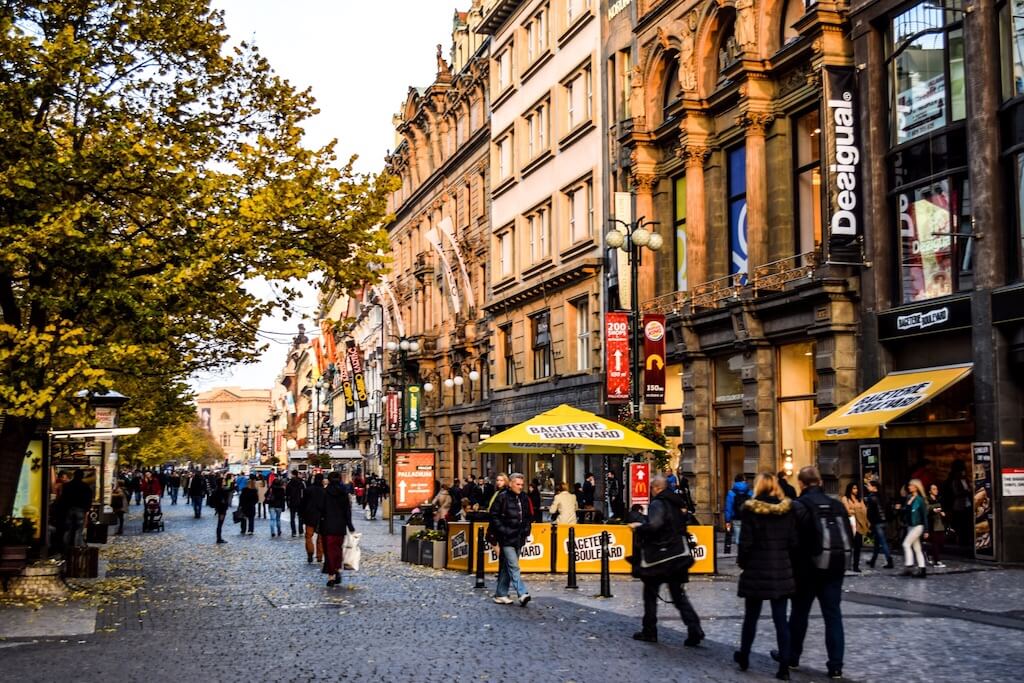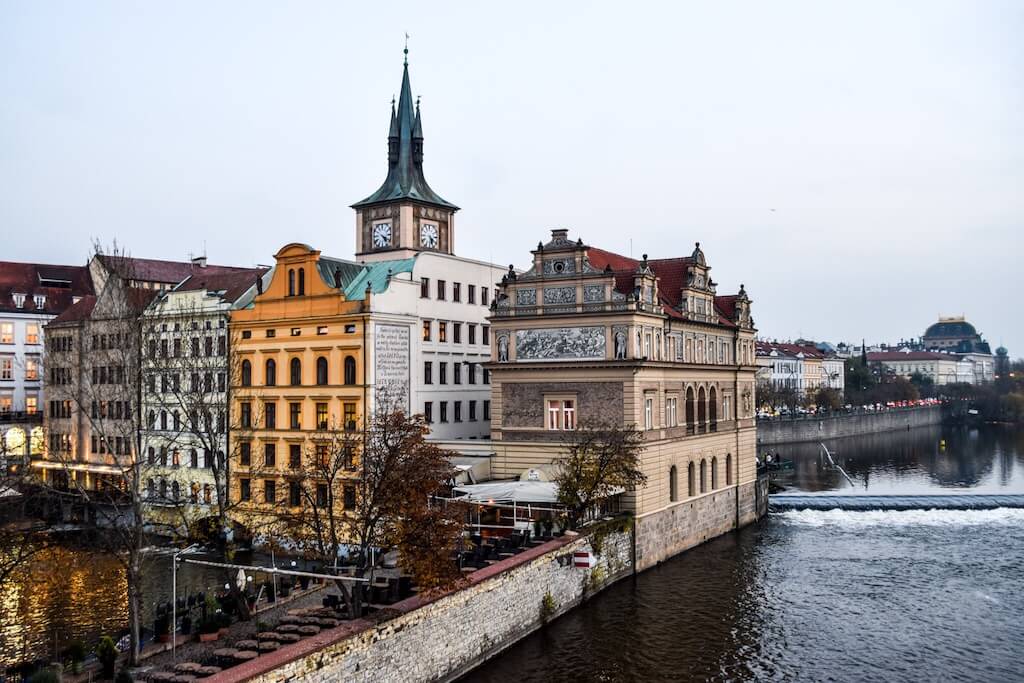 It is all not about my November vacation in Prague 🙂
The trip started with the idea "Oh, Olia! I haven't seen you for two years! Let's meet up in Prague!"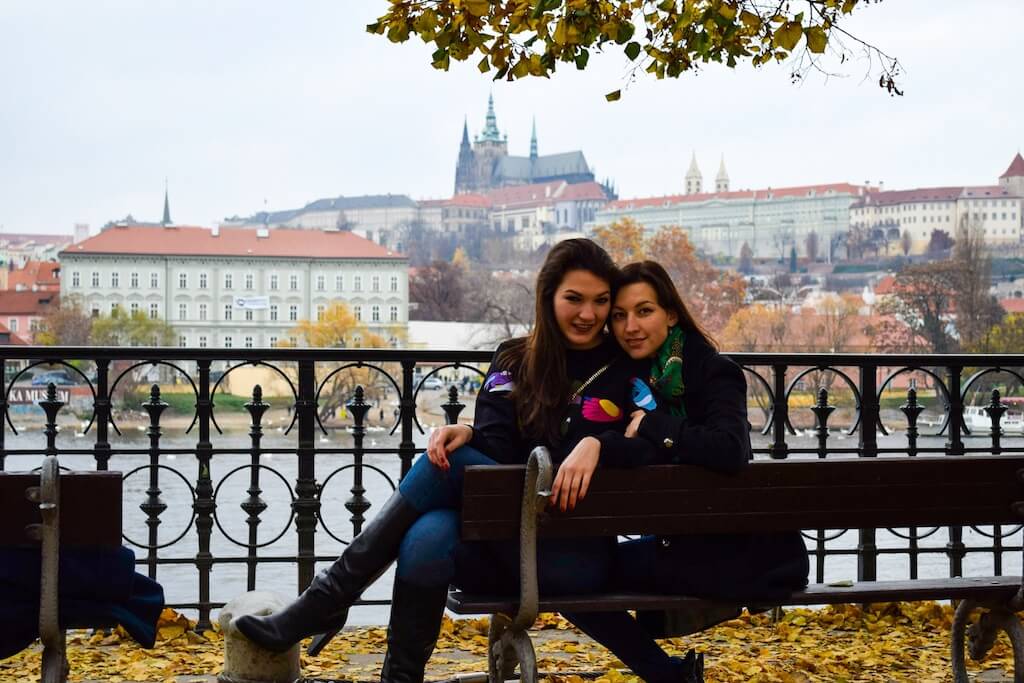 Olia is my university group-mate, who occasionally stuck in Prague 🙂
And I am totally happy with this fact!
The bonus to my trip was that I spent the last 20 minutes of the flight and landed at the Prague airport in a pilot cabin!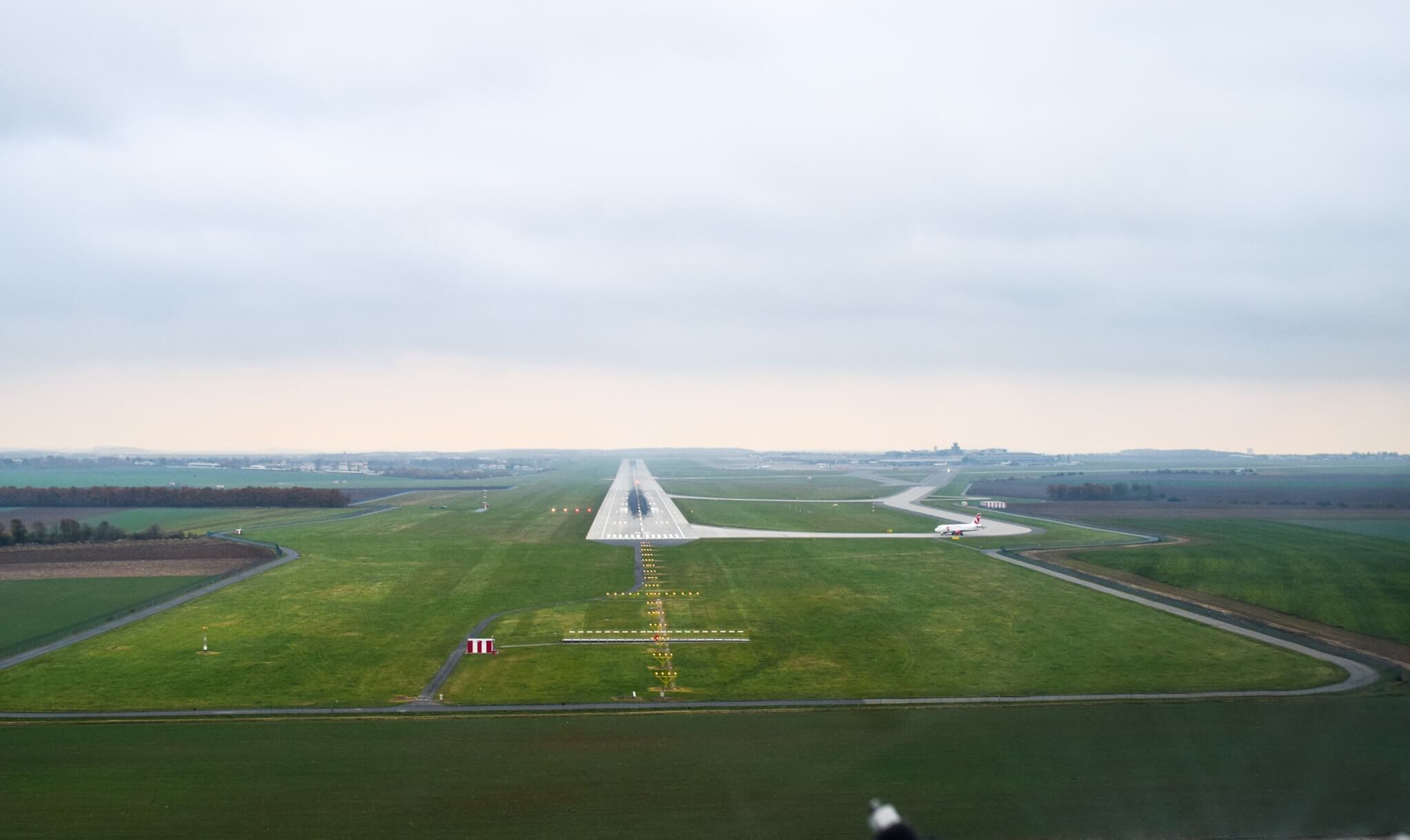 Amazing I should say! How so? It is just enough to have good friends everywhere 😀
So while Olia had a normal working week, I was exploring that calm part of Prague on my own.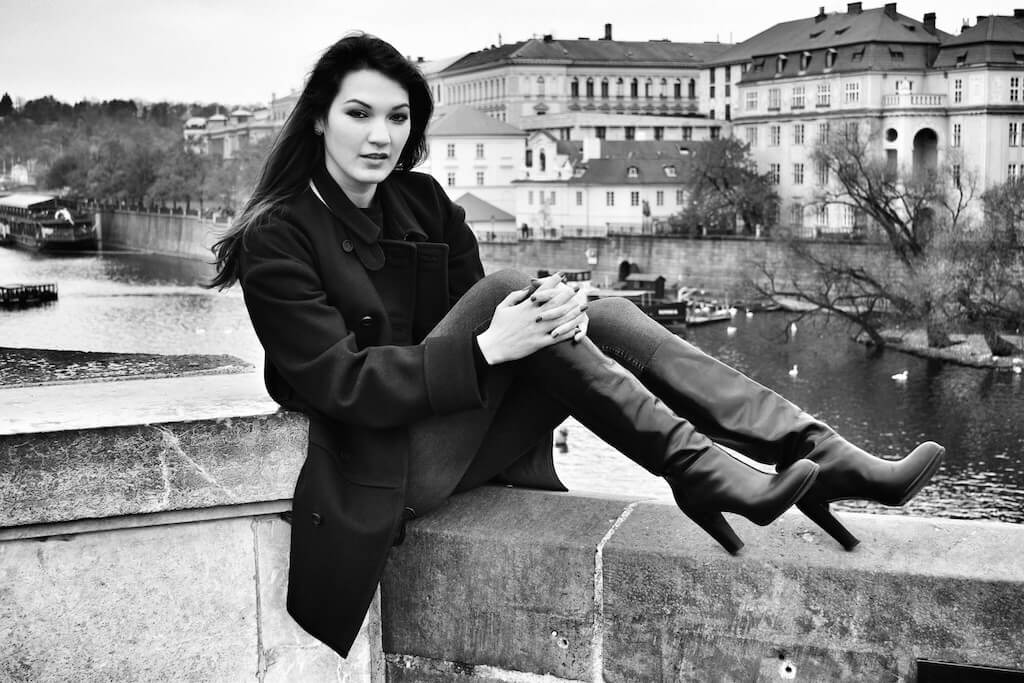 Even if Prague consists of 10 zones, still everything is situated very close and most of the sightseeings are concentrated right in downtown. I lived in a 3rd district which is considered to be a center and it was absolutely convenient.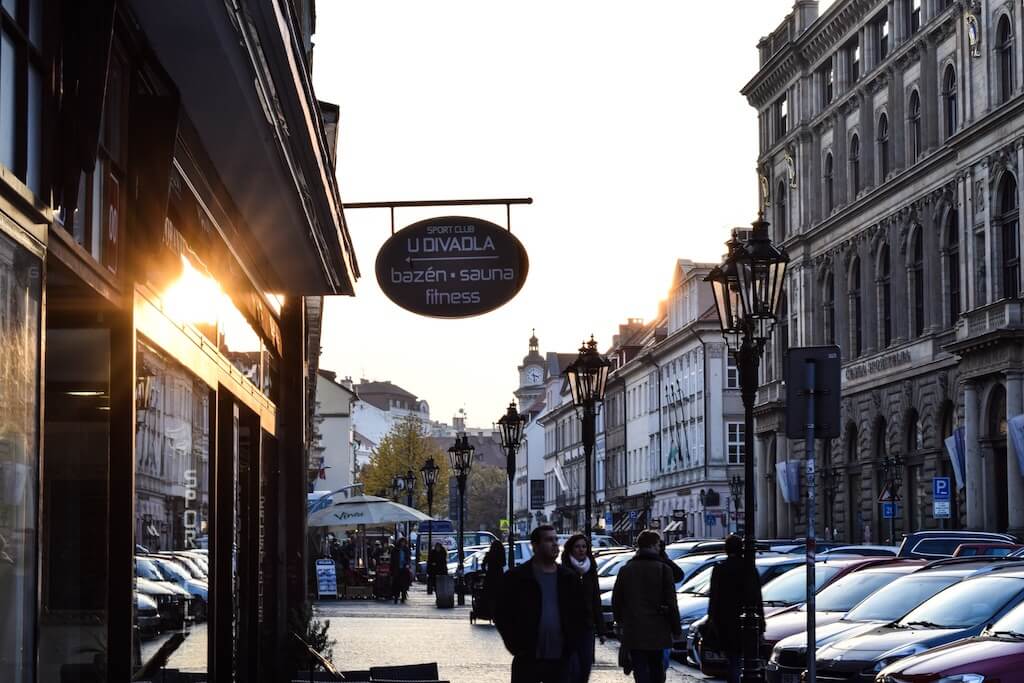 Moreover, I do like to live a bit outside of the central areas as it gives you more understanding of the local rhythm. In Prague every corner is worthy of being photographed! It is vivid and obscure at the same time. It is full of particular shops and museums, smells and colors…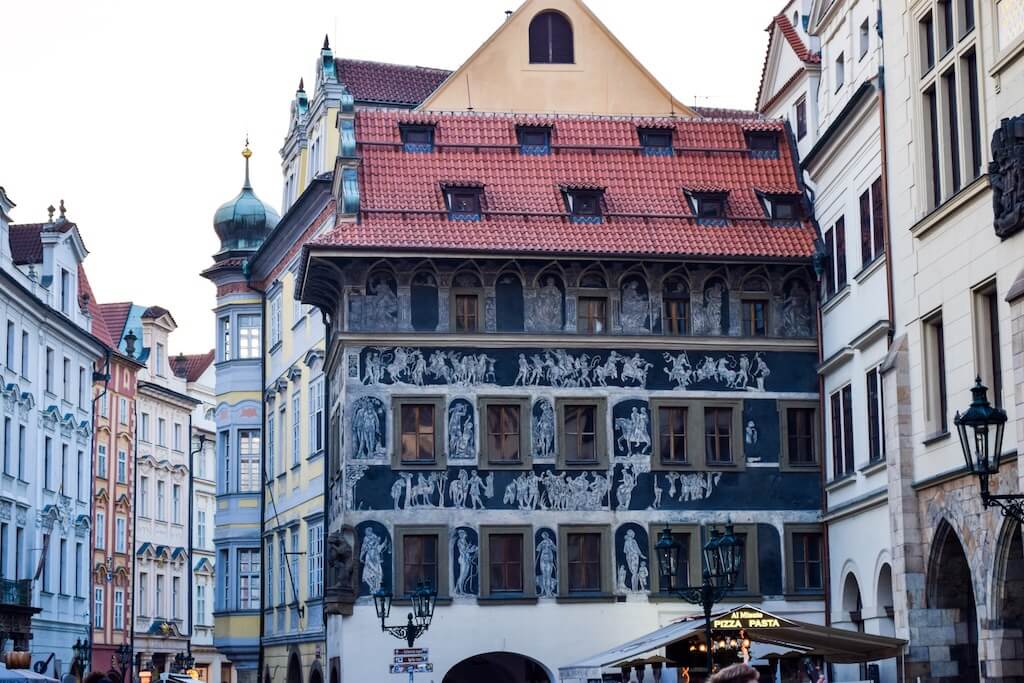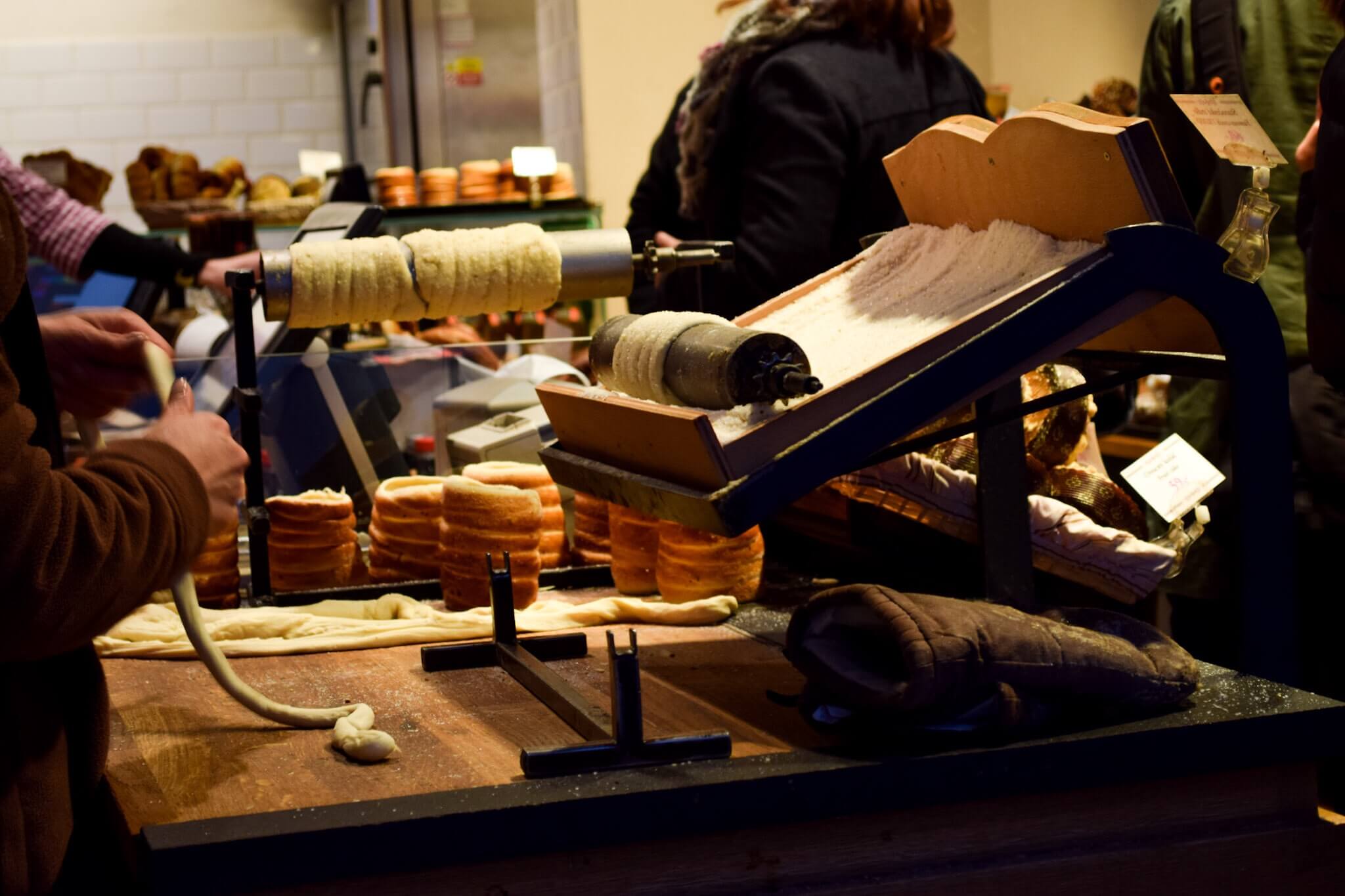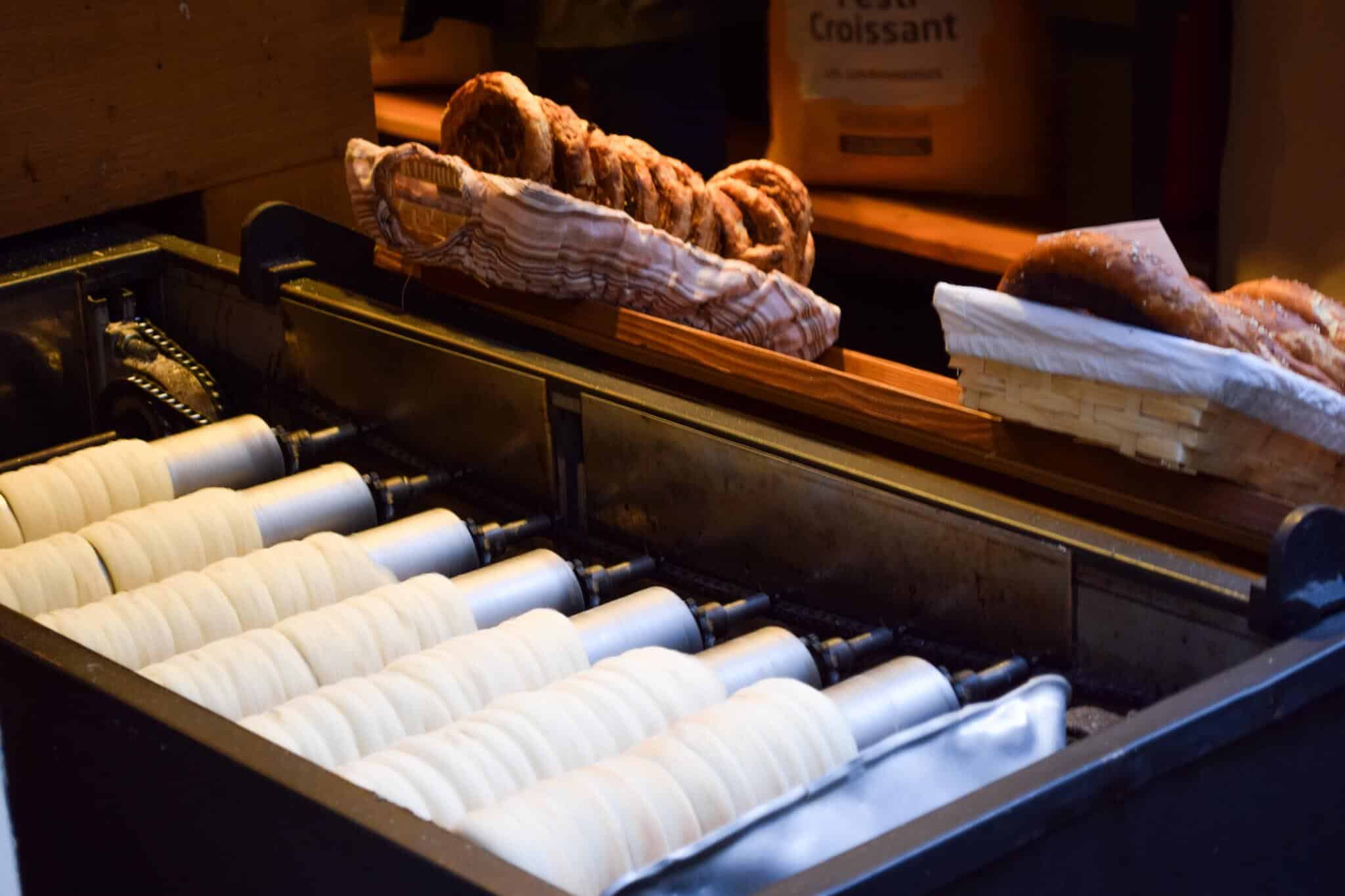 What I noticed is that differs when you see it in a day time and when you discover the nightlife of the city. It becomes a lil bit like a sin city. Restaurants and pubs become full, people get relaxed having a glass of wine and a cigarette ( almost in every place you are allowed to smoke inside).
You order a bottle of a home made wine to try a really local one and in couple of glasses you realize that you are not sober anymore..) Consider that the Czech food is quite heavy.
A tricky thing! As for the food, it is heavy and it is tasty. A plate with everything, which doesn't exist without a stewed cabbage and a traditional bread.
If you come in November, as I did, you have a great opportunity to taste one of the most traditional Czech culinary delights – St. Martin's wine, a Czech version of Beaujolais nouveau, Svatomartinské vino, and roast goose! Starting from St. Martin's Day, or Martinmas, celebrated on November, 11, many restaurants offer special menus for the nearest week, featuring the traditional roast goose.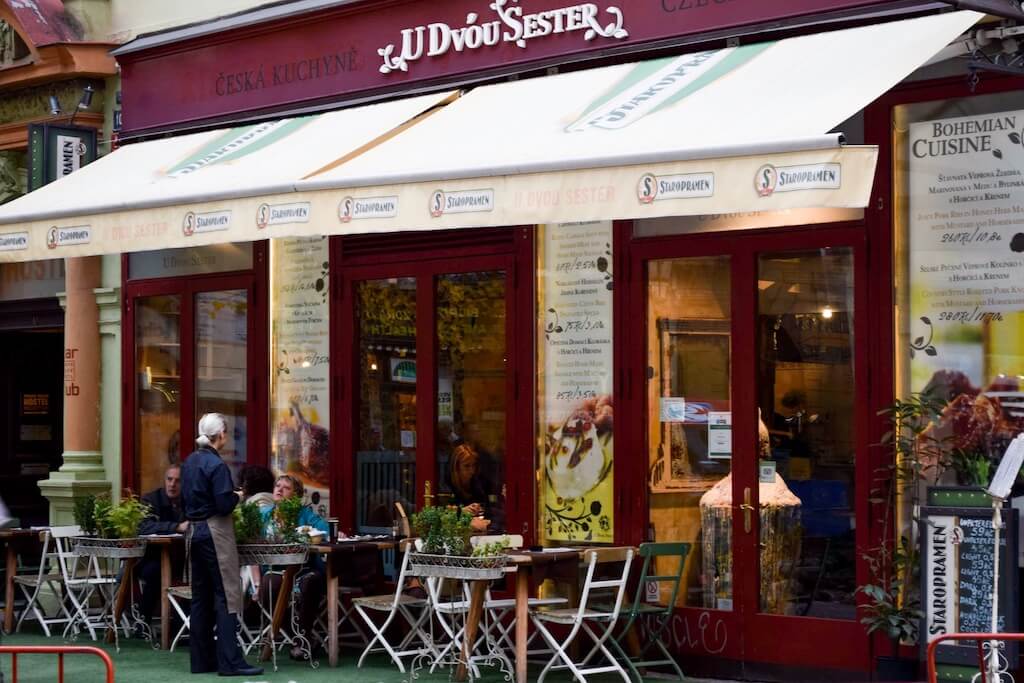 Some places like U Kroka or V Kolkovne are good for local specialties. But of course, Prague is a paradise for beer lovers! So you should visit some pubs like U Fleku, Nota bene and Zly Casy. In Czech Republic food accompanies beer, not beer the food! The pleasant things except the tasty food are the prices! Be ready to pay little!
The most interesting part comes when you leave the restaurant and continue somewhere in a bar with your two friends whom you haven't seen for several years – Ukrainian and Italian people hang out in Prague 🙂
That wouldn't be us if we stopped in one place! Prague becomes a sin city at night 😉 La Casa Blue – let's put a bit more of internationality in our evening! A really simple and cool place for beer, rum and all together! For those who love latin places! By the way, here I've discovered an excellent rum here – Abuelo ron (for rum fans)!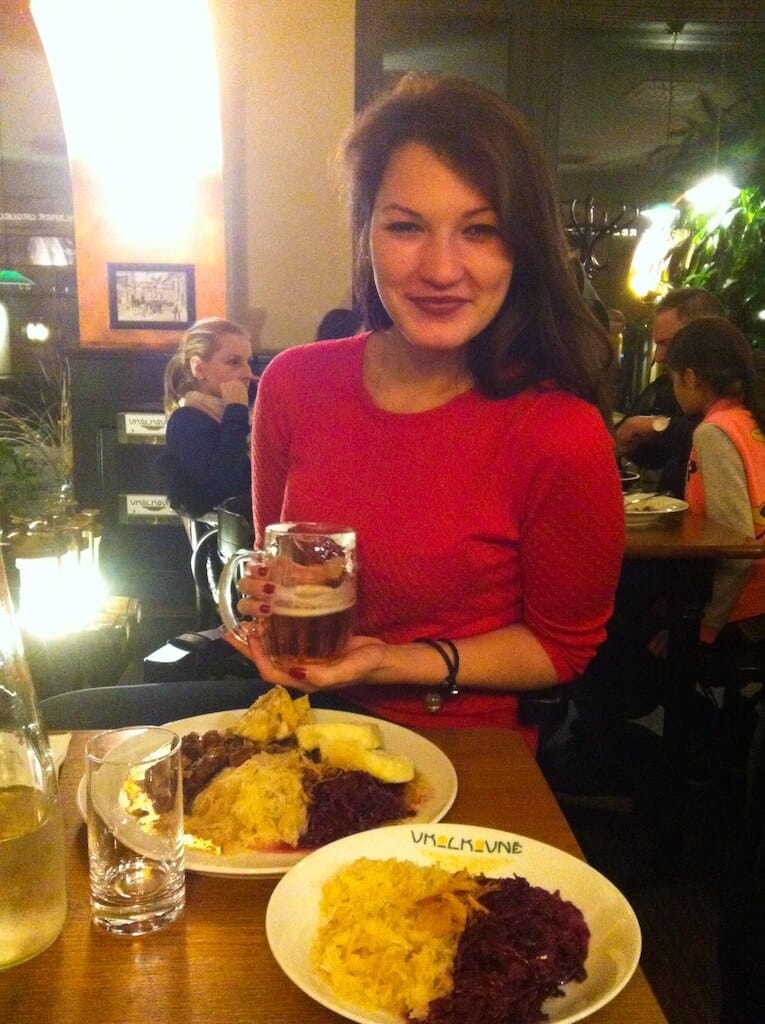 If La Casa Blue seems to be too simple then try Hemingway bar or Hangar bar.
But where you have to finish your night is in a historic La Bodeguita del Medio! I guess since my trip to Prague I have a plan to visit all the Bodeguitas all over the world! This place is definitely characteristic. We have one in Kiev as well, but in Prague is differs!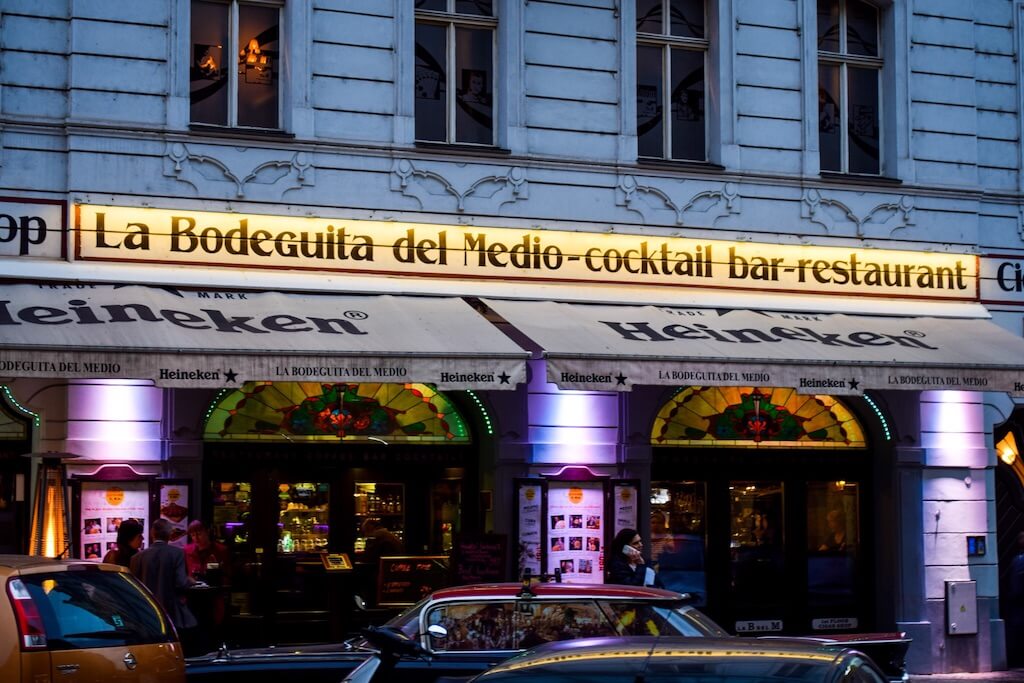 It's like you find yourself in the middle of the Hemingway novel, beginning of 20th … drunk young people near the bar, officials entering with the bodyguard to get their prepared table, salsa dancers keeping you extremely excited, barmen watching your glass be always full and more you drink Mojito more the head is spinning! And you dance, dance, dance till the morning!
Could you think about such time in Prague?! 😉
The funniest part is when you arrive at home and discover that the keys are lost… dead phone and no cash in a pocket) But that is the other story! 😀 One of the favorite stories of my best friends.. 🙂
And at 7 a.m. Prague starts to wake up…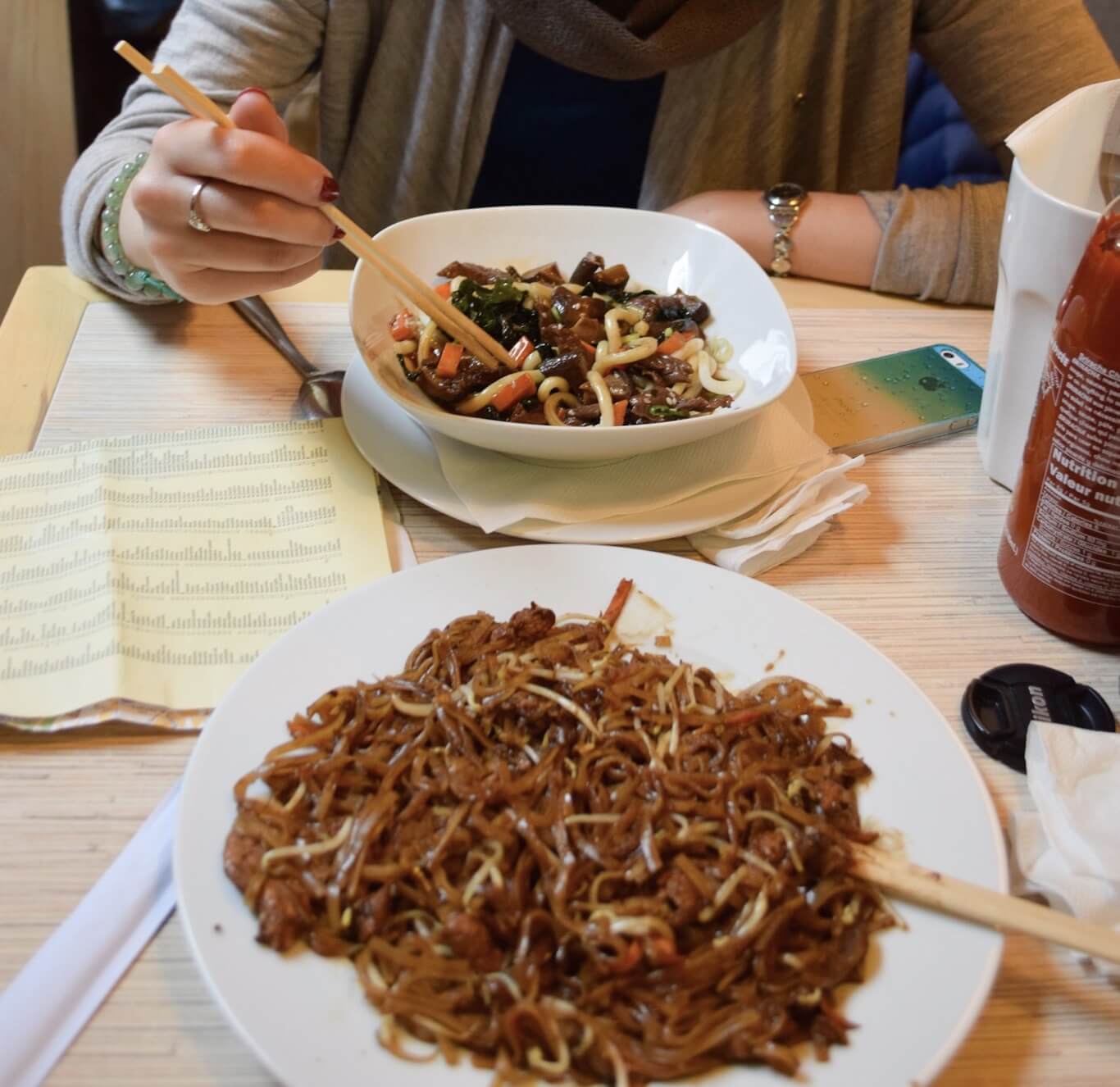 We meet up at super delicious Thai fast food place Modry Zub to laugh, to remember the last night, to remember this story in 10 years…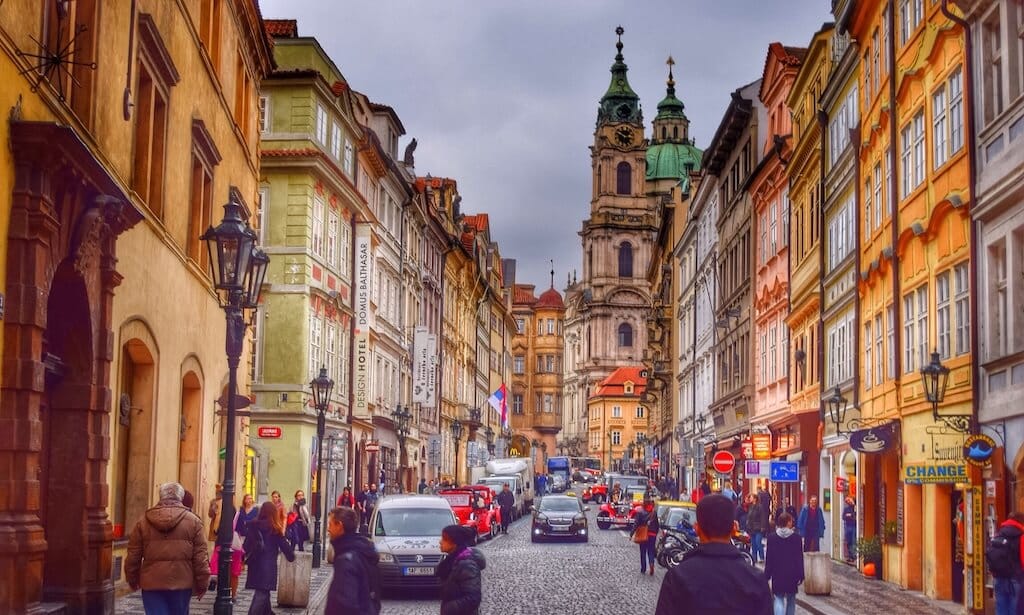 Prague is magnificent! Both romantic and crazy 😉 Travel with #Feetoutofbed and behave like a local!