Florence charms at first glance… It catches your breath, makes you admire it and you have no choice but to fall in love with this city. So much it was adored by world-known artists and for many it became a muse from Fyodor Dostoyevsky and George Eliot to Frank Lloyd Wright, Robert Browning and Pyotr Tchaikovsky.
For sure, every guide or application will inform you about at least top 10 things to do and to visit, but this list can go much further and be not less interesting than a beaten path.
Florence is not about being in a hurry. Take your time and don't run. Even if you have only a couple of days, just pay your attention to few things and only then you'll feel the atmosphere of the city.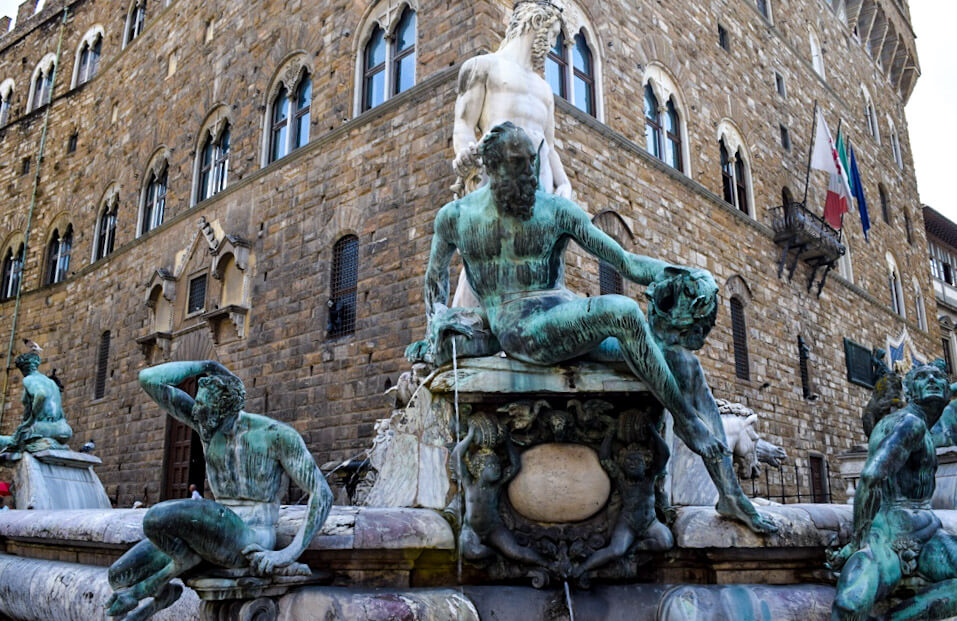 Not by coincidence, I decided to start my travel story from the city where I left my heart. It was the first time when I traveled abroad alone in 2009 to study Italian and this journey literary turned my life upside down. It was about enormous impressions, love, new friends, a new perception of how to travel and, of course, a long story with my beloved Italy. So since that time, I couldn't stop and every time having left the airport or a train station, I made a breath of Florence's particular aroma feeling chills all over my skin… Yes, I was at home… By the way, even houses in downtown have the same smell, so if you change a place it seems like you didn't.
So when I come back my mind is about to explode! It's creating a "schedule" when and where I have to be this or that day for, lunch, aperitif or dinner. Don't forget about panini, a glass of prosecco here and there! Maybe there will remain time and place for one gelato zabaione & pistacchio from gelateria Dei Neri or gelateria Santa Trinita. And maybe it's not much about the ice-cream but about 10 minutes stop at Santa Trinita bridge to admire Ponte Vecchio from another side.
Having never stayed in a hotel in Florence, I used to start my almost every single morning with an Italian breakfast in Chiaroscuro . It is all about cappuccino!
Or whatever you prefer. I prefer cappuccino and they make it the best way according to my list of bars in Florence and in a bigger cup than in any other bar.
The second one is Scudieri, where I love a cold coffee during summer time. Of course, you may go to caffe Gilli or Paszkowski in piazza Repubblica and spend a triple for same coffee and a cornetto (croissant), but better visit it closer to the evening time and enjoy street performances in the main square.
So 1,20 euro is the price of a breakfast in Chiaroscuro. If you don't like sweet bakery, they have a good choice of salatini (croissant with cheese of ham) and huge bruschettas with tomatoes. Moreover, this is a great place for aperitivo – Italian food & wine, cocktails and locals do love it!
What else did I do in Florence what a tourist won't do? Let me remember… I used to cut my hair couple of times, I went to a dressmaker and dry cleaning, I used to go to the supermarket and bought bread at 8 a.m. I even knew where I could buy the freshest lamb – in macelleria run by Arabs. Being fed up with Italian cuisine we used to have a Mexican cuisine at Tijuana.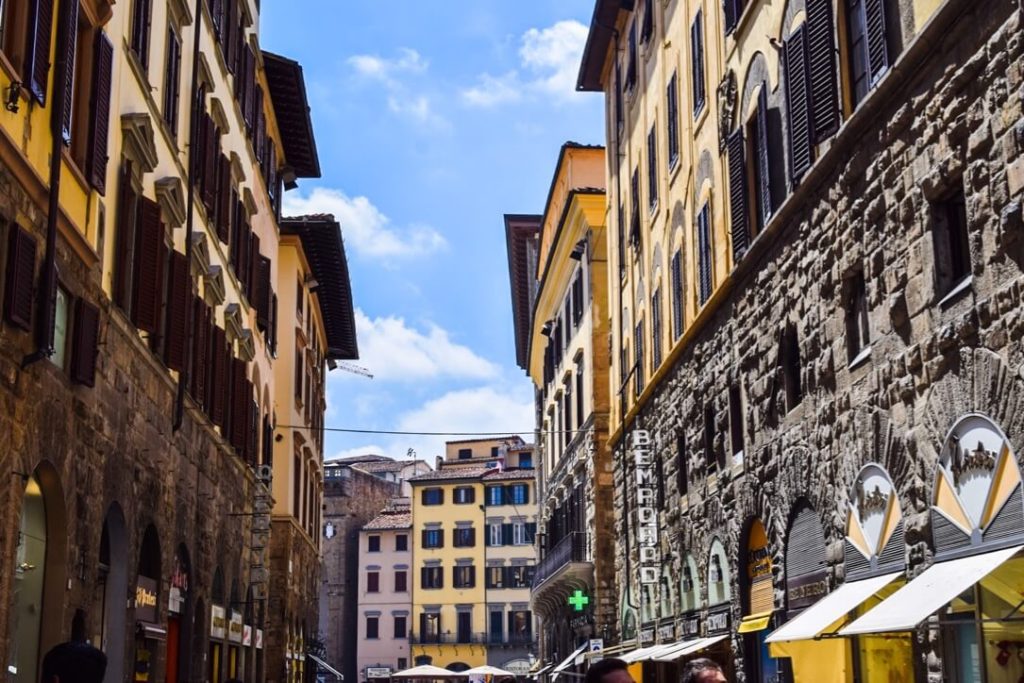 Of course, an enormous heritage of Florence can't be underestimated, but I prefer to have a right combination of art, history, gastronomy, communication and fun. Find your own combination and just enjoy each minute you are in this city.
The main souvenir which I always bring home with me is a huge portion of emotions and memories, which charge me till the next unforgettable journey!