Friends, today I'll share with you a plan of a quick tour in Budapest!
I continue to hunt for the cheapest ticket offers, including long transfer flights and all else (see my lifehack video "How to get cheap flights"), so today I'll share with you a plan for a day if you fly with Wizzair via Budapest with an overnight stay. By the way, sometimes it is a very useful experience. You can quickly get acquainted with the city, its sightseeings and, if you like it, come back!
So, the flight Bari-Budapest, arrival at the airport 13:30, flight to Kiev at 08:20 the next day.
From Budapest airport to the city center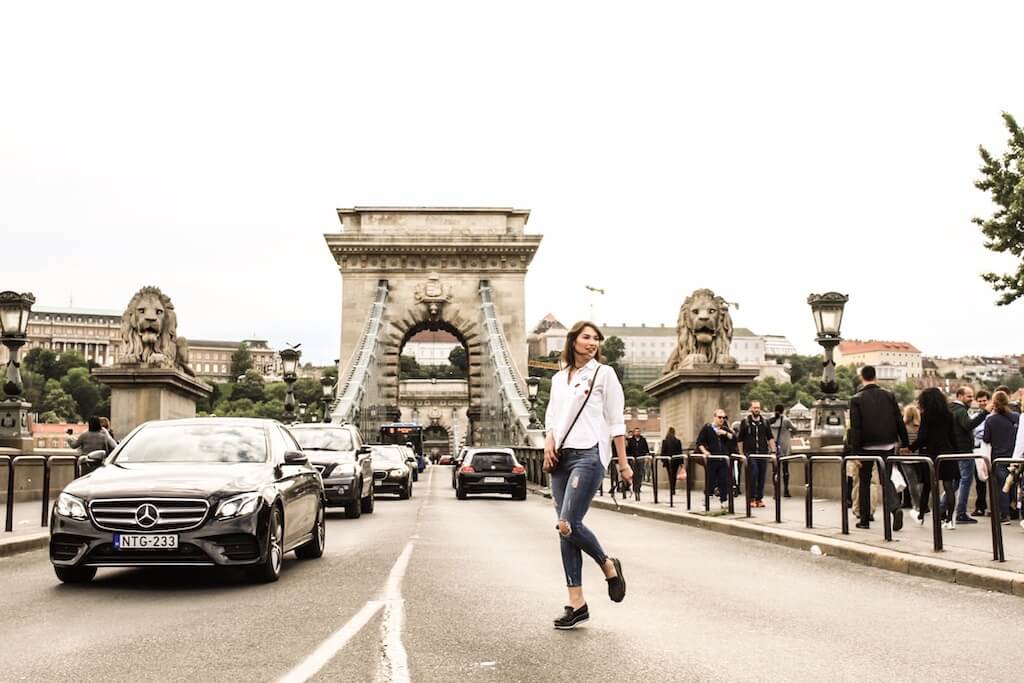 Taxi.  Around 8000 forints or about 25 euros.
Public transport. Bus & metro ticket 530 forints or 1,70 euros. When you'll go out at the arrivals hall turn to the right to a tickets desk and get your 2 tickets. The way will take about 40 minutes to the central metro station Deák Ferenc tér, which is on the blue line and you don't have to change the lines.
I took either Airbnb, or hostel (for one night I didn't choose a hotel). For example, in Hostel Adagio 2.0 Basilica, which is perfectly located on Andrássy street, 2 in the downtown of Budapest, there are private rooms and on their website, you can also find separate apartments. Location 10 out of 10.
For a hotel nothing better than Booking.com exists, especially if you are an active participant there.
If you are very hungry, right in front of Adagio there is a Georgian restaurant Hachapuri, which is located on Andrássy street 3 (sorry, but there it was so delicious and we were so hungry that we immediately went here and didn't look for a Hungarian goulash). This is a fantastic restaurant with a cheerful and generous chef and stylish interior. Order soup kharcho, khinkali and wine! I guess, this is one of the most delicious restaurants of Georgian cuisine outside of Georgia I've ever tried!
An average check is 15-20 euros.
Exploring Budapest sightseeings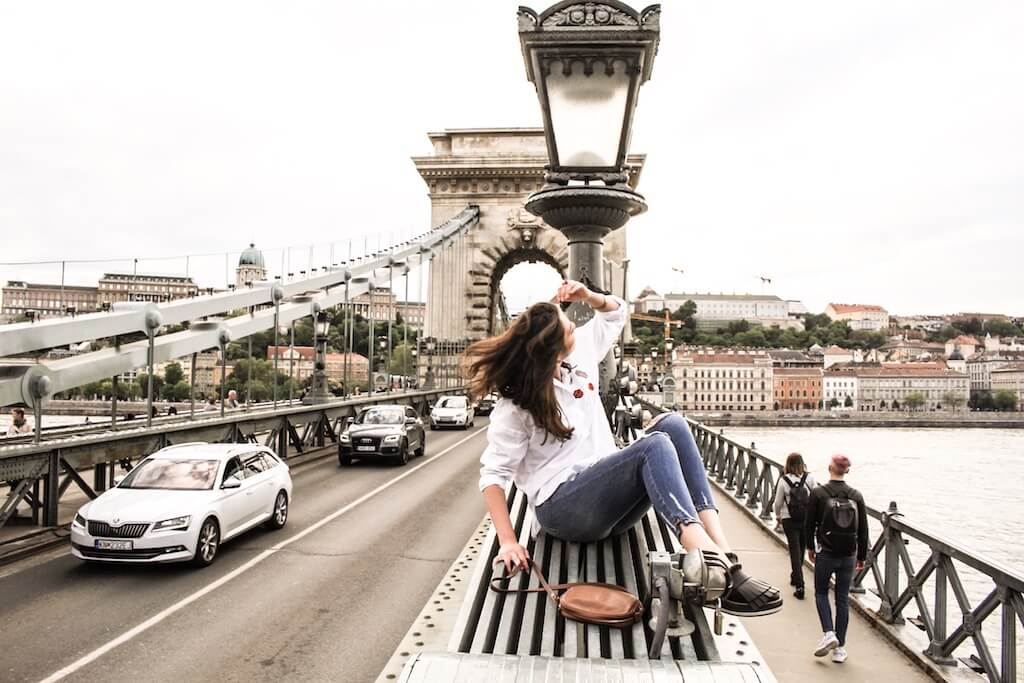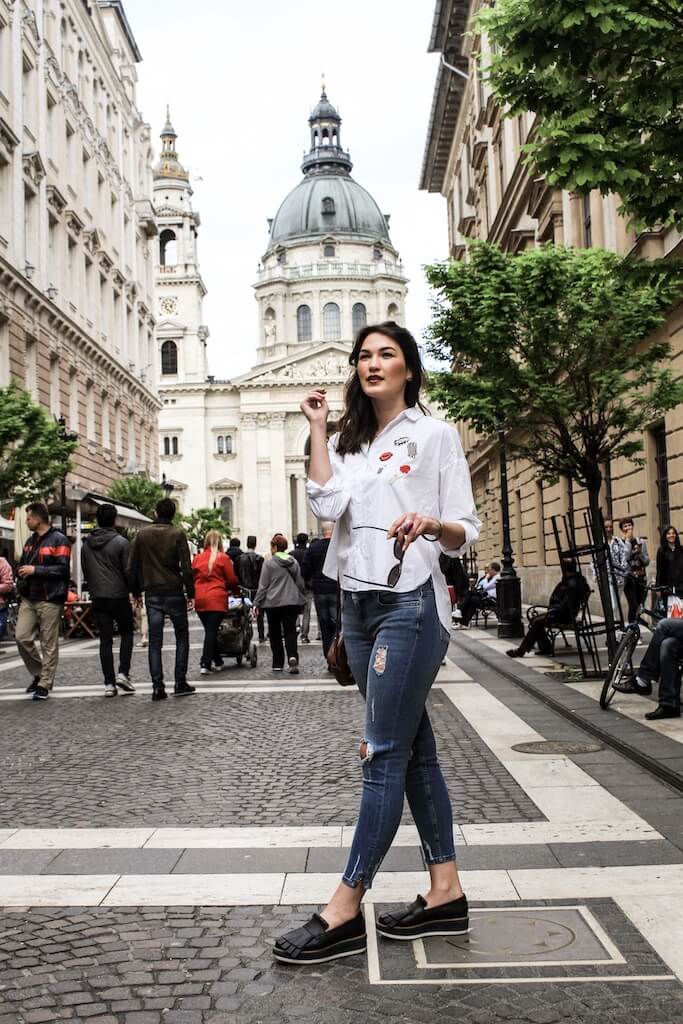 When you are ready to walk, start from St. Stephen's Square (Szent Istvan ter) and discover the basilica of this saint – the highest historic building in Budapest along with the parliament building. The square and the neighboring streets are quite touristic places. So cozy and nice, with lots of cafes, restaurants and hotels.
We move towards the Chain Bridge, and from there we go down to the waterfront reaching the "The Shoes on the Danube Bank" memorial. This memorial was created to honor the people (mainly Budapest Jews) who were killed by fascist militiamen in Budapest during World War II.
Later on let's move towards the splendid Parliament building. Choose your own time when to come here, as it is as beautiful during the day as breathtaking at nighttime.
Walking time: about 40 minutes.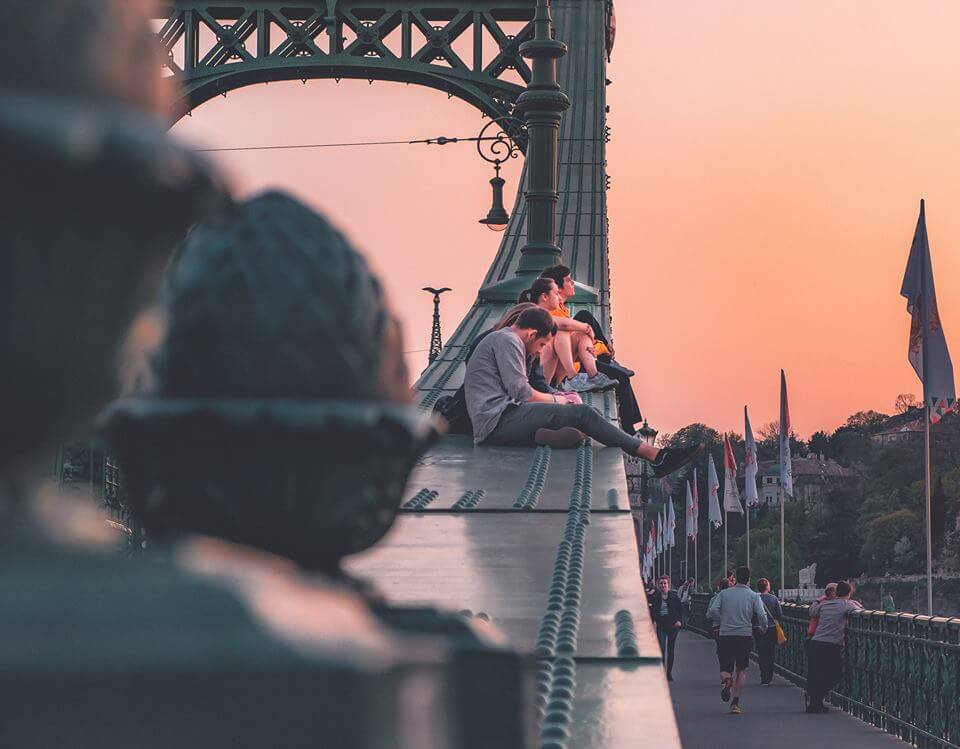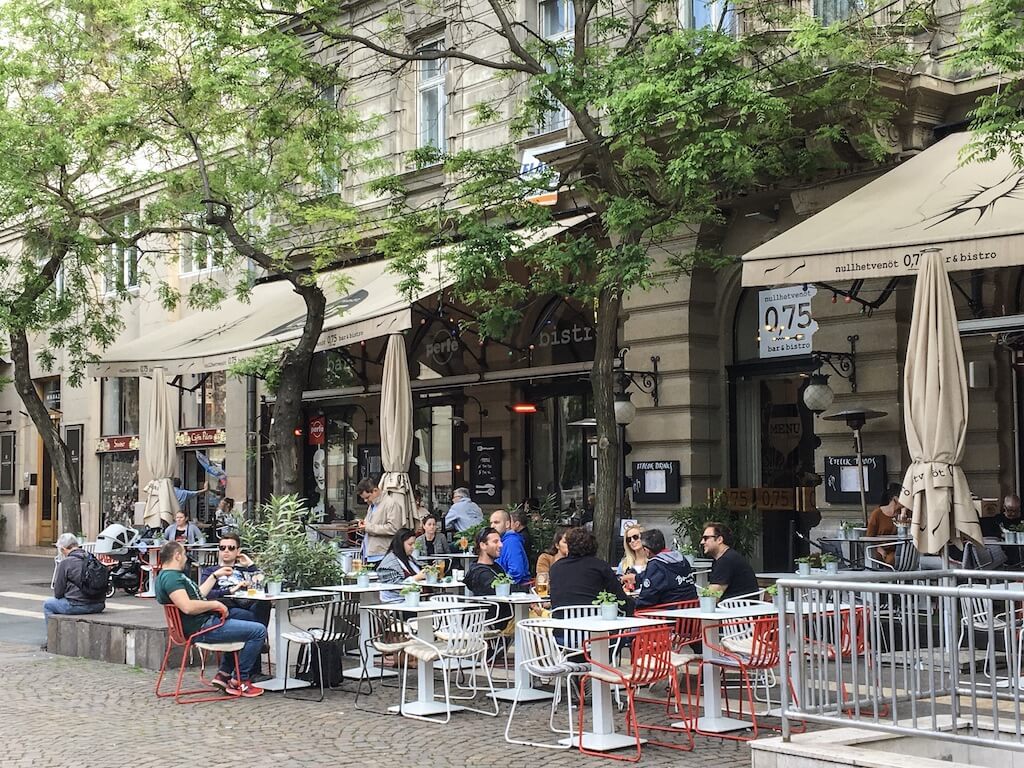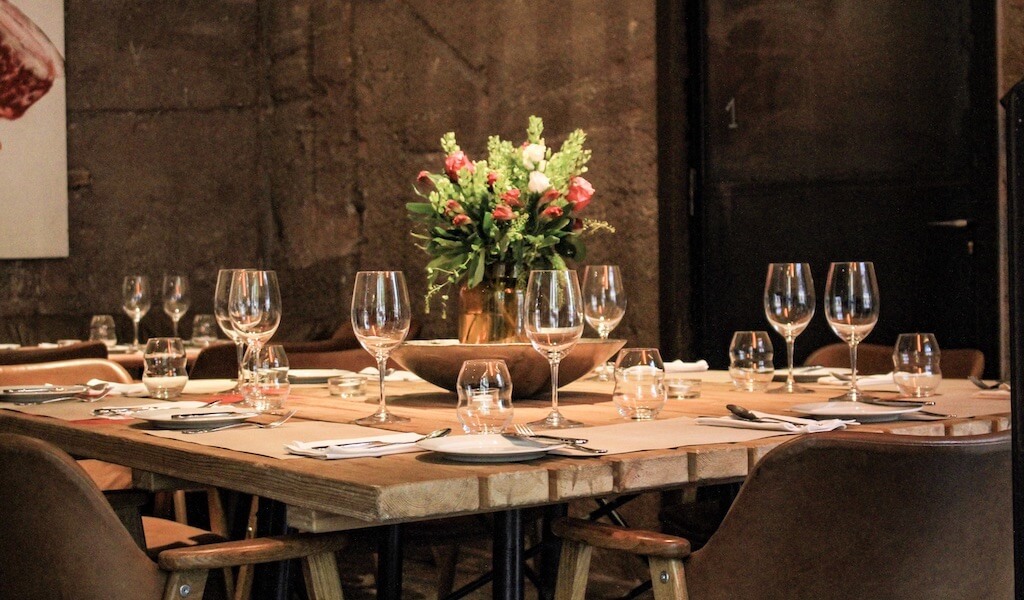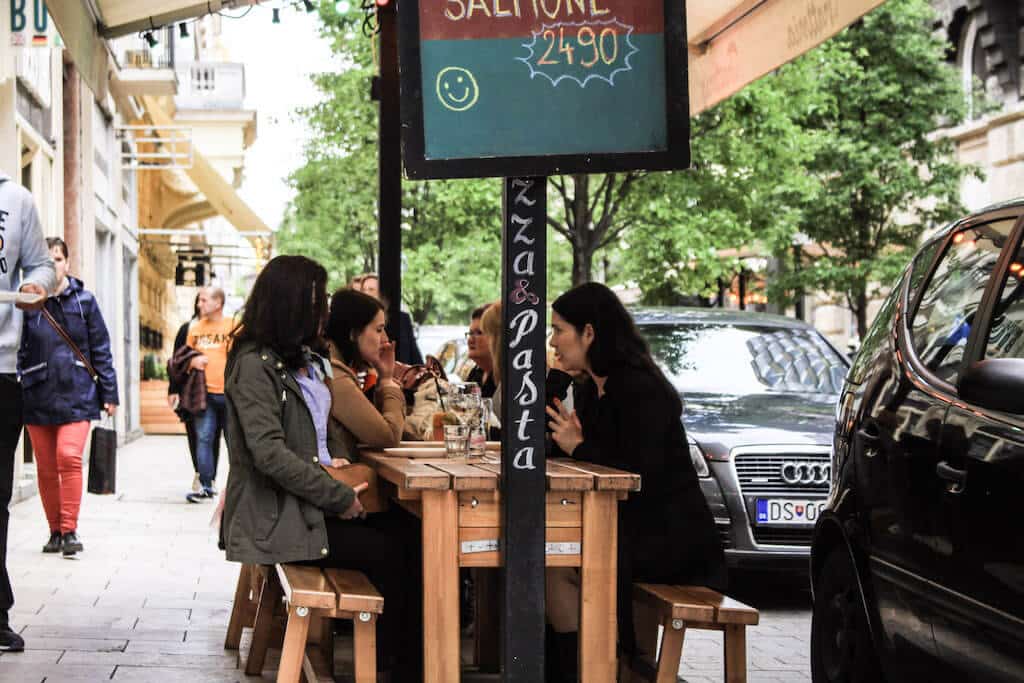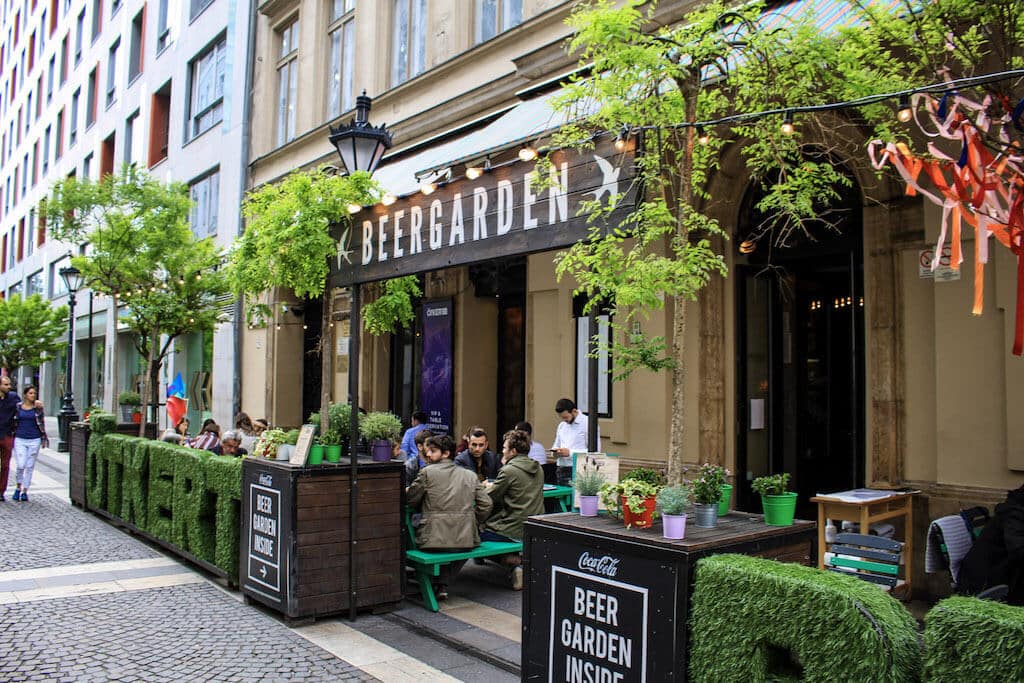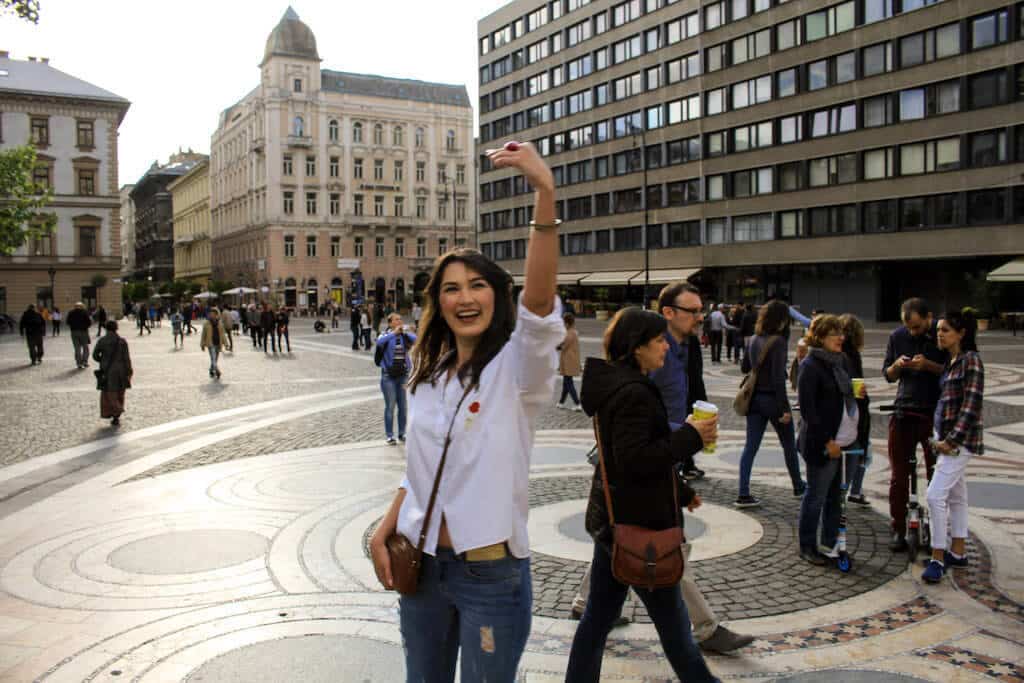 Sunset & Aperitif
If the sunset, then with the wine. If with wine, then on a jaw-dropping terrace. Let's go at the terrace of the Aria Hotel Budapest, in High Note Skybar to taste some local wine and admire the evening colors of the city!
It definitely has a splendid view – on one side you can see the observation wheel, on the other – St. Stephen's Cathedral. Both are spread before your eyes, and the sunset … The menu contains European wines, but you should pay attention to the local Hungarian one. Why not try it. By the way, I was very surprised with Serbian wines once I've been there.
By the way, High Note Skybar is also a restaurant, you can dine here. It will be especially cozy in the summertime.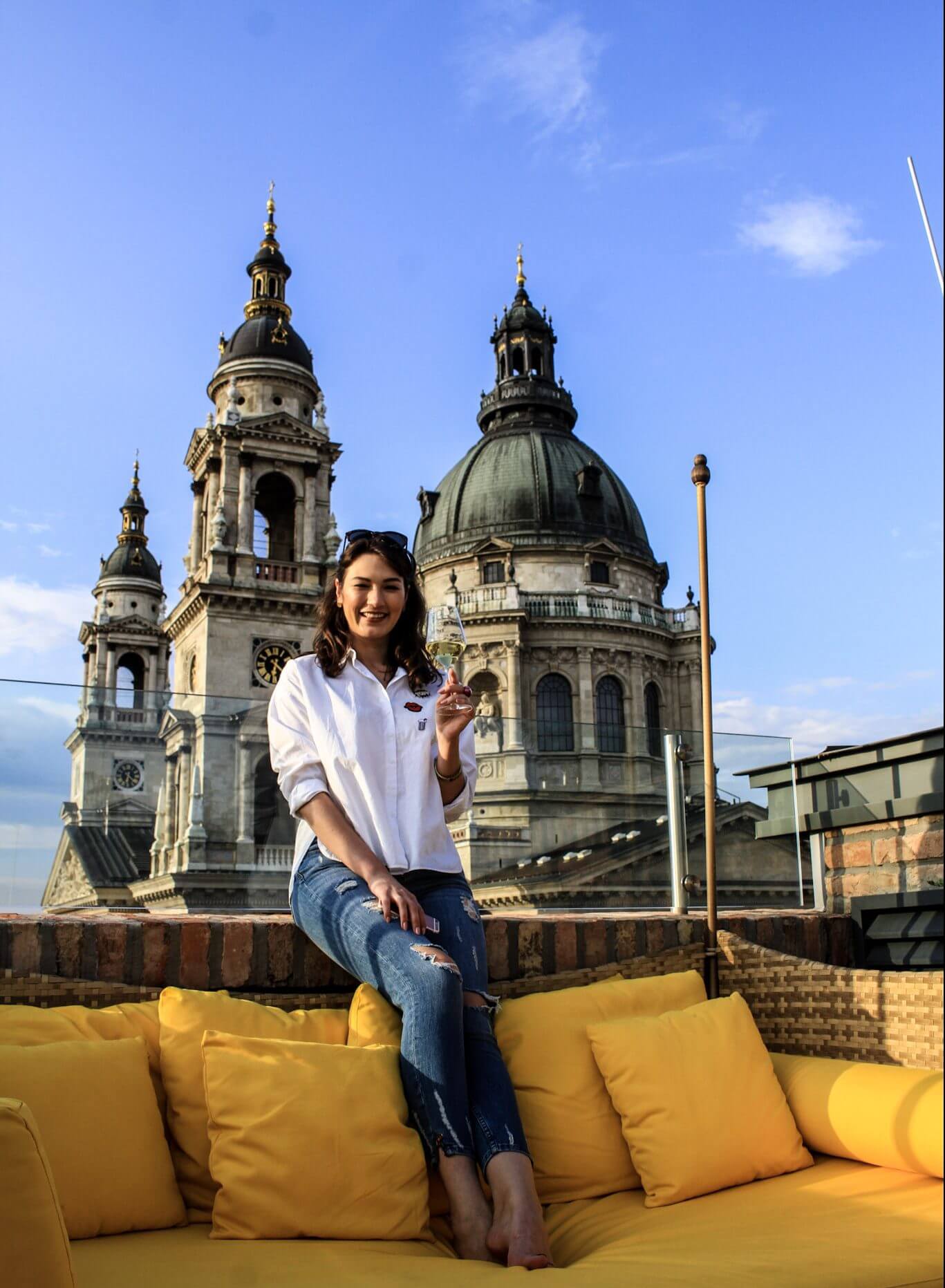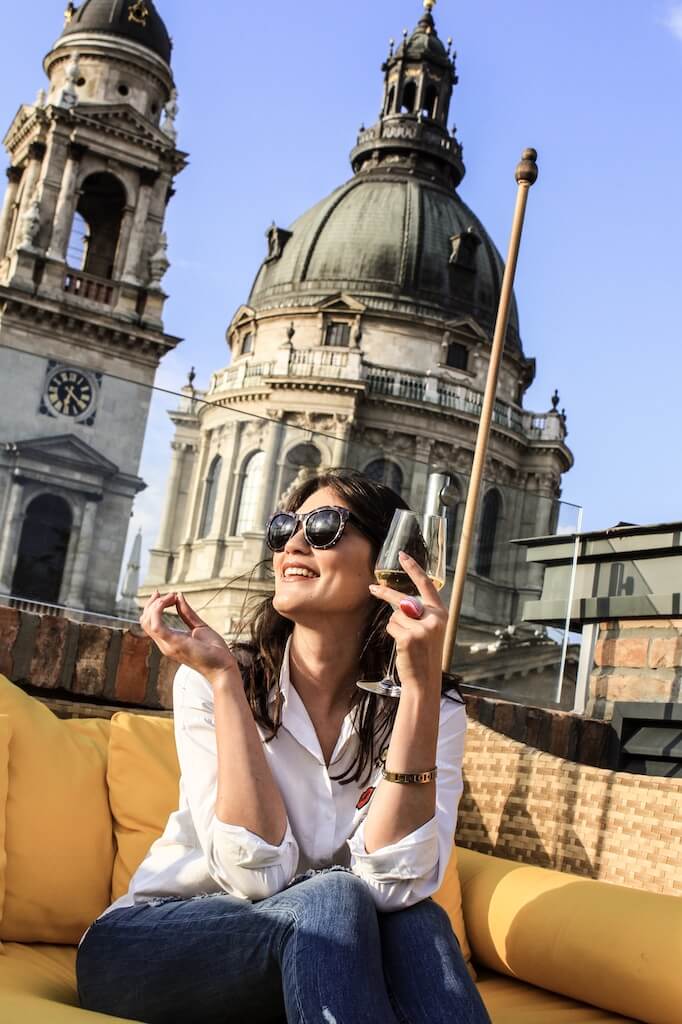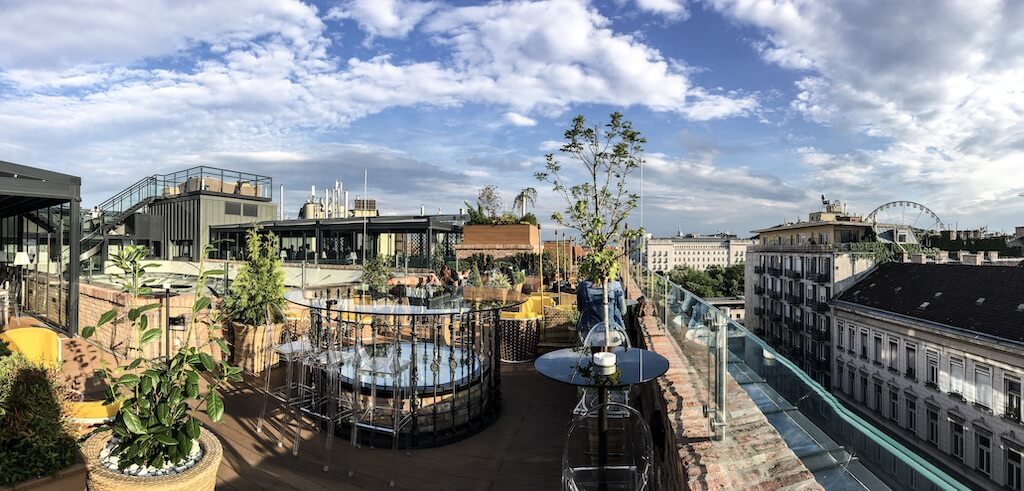 Gozsdu Udvar
After some lounge time I suggest you to dive into a real Budapest!
I am directed to Gozsdu Udvar which is the whole neighborhood in a neighborhood.  These are streets or even a courtyard in between the streets. You can get into the this space of cafes, bars, street food, beer and local movement from the Király street 13, Dob street and Holló street. There are lots of people here! Everybody drinks beer. I even can't imagine what's going on here at midnight! : D
Gozsdu Udvar is a territory of endless beer places 🙂 Let's have a look on a particular bar Szimplakert. Such a huge space under the open sky and no free place (it was Sunday evening). The particularity of the bar is in its interior/exterior style. In the center there is an old car, which now serves as a table with sofas. All the rest of the space is full of junk (wooden masks, old bottles, some statuettes) and alcohol.
In general Szimplakert is very colorful and conveys the spirit of Budapest, which is a beloved destination for fun and stag parties celebration! 🙂
For a simple dinner you can absolutely stay in Gozsdu Udvar.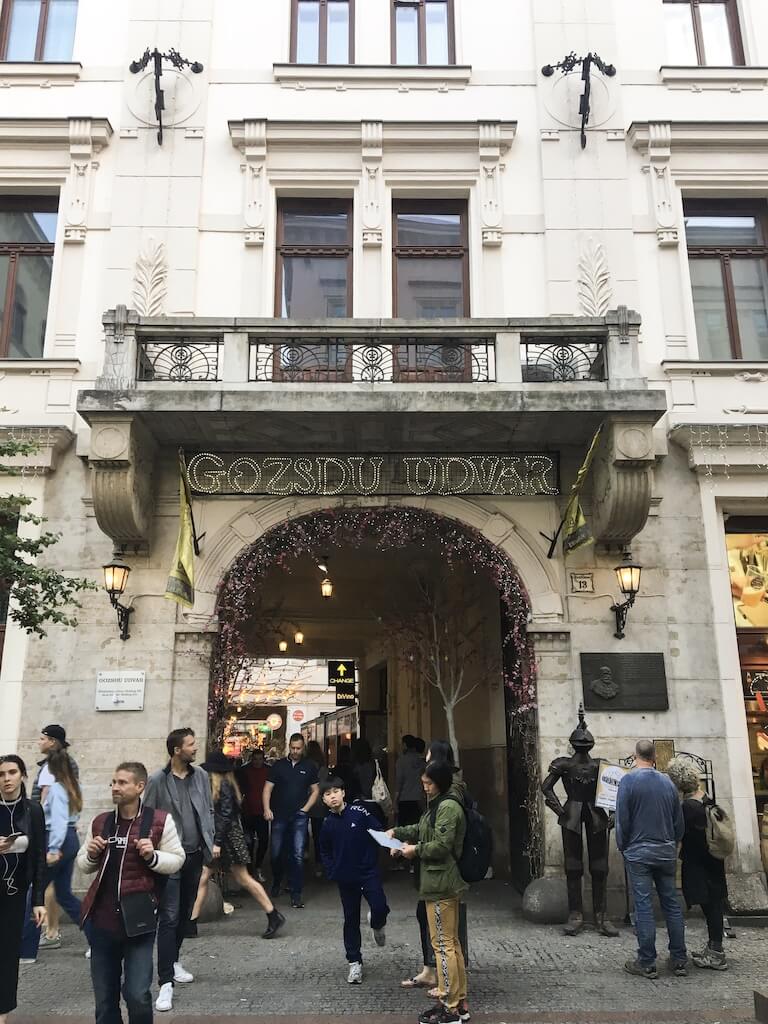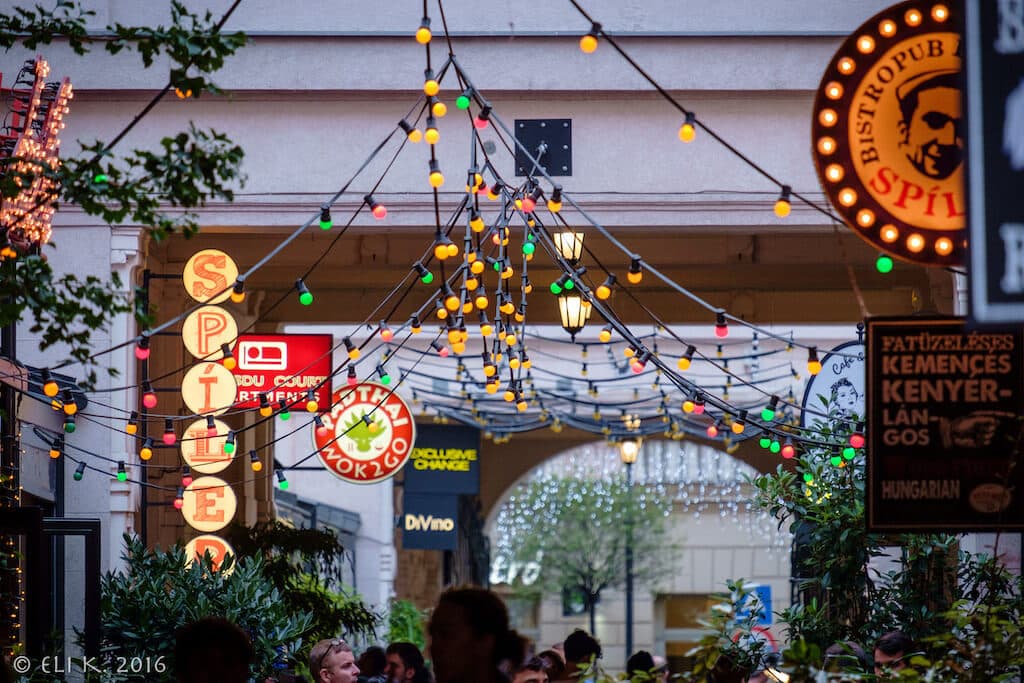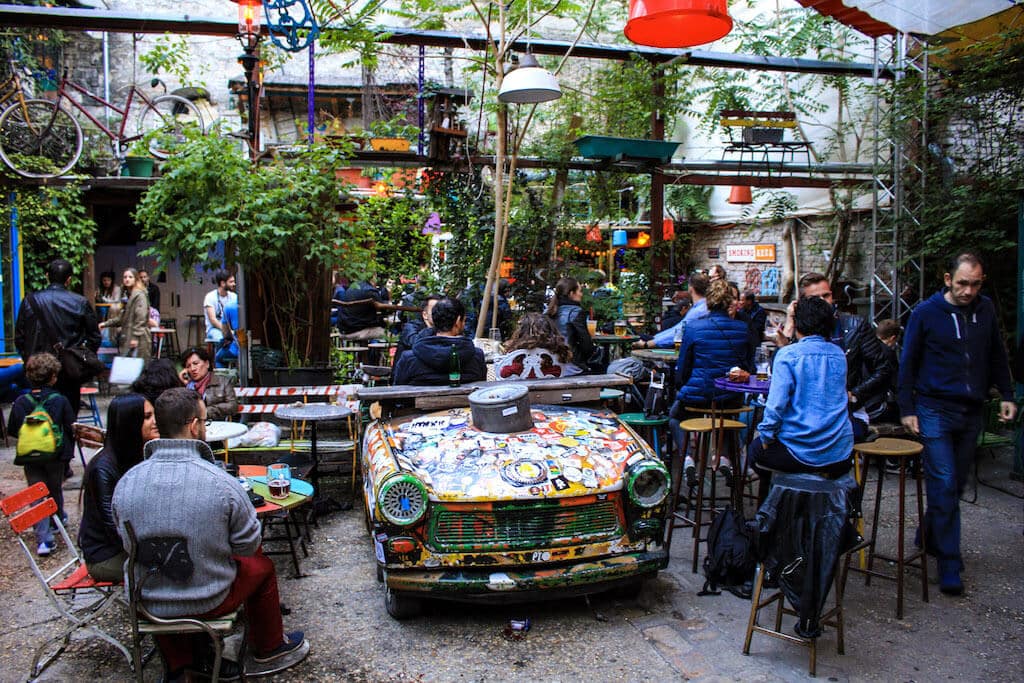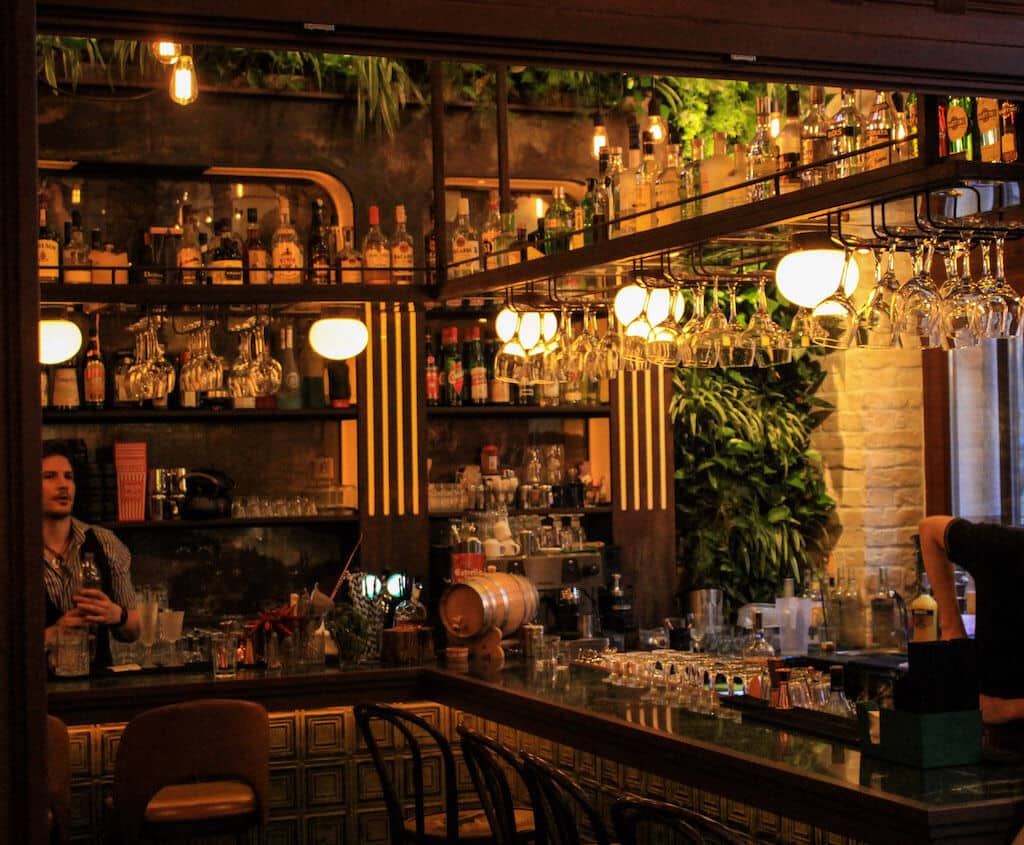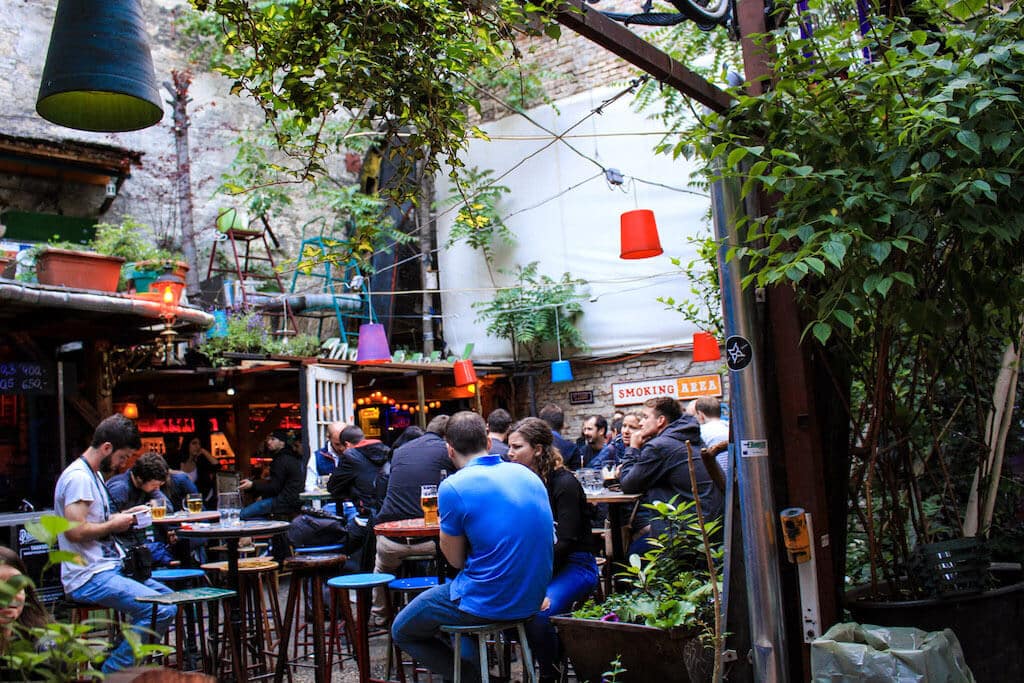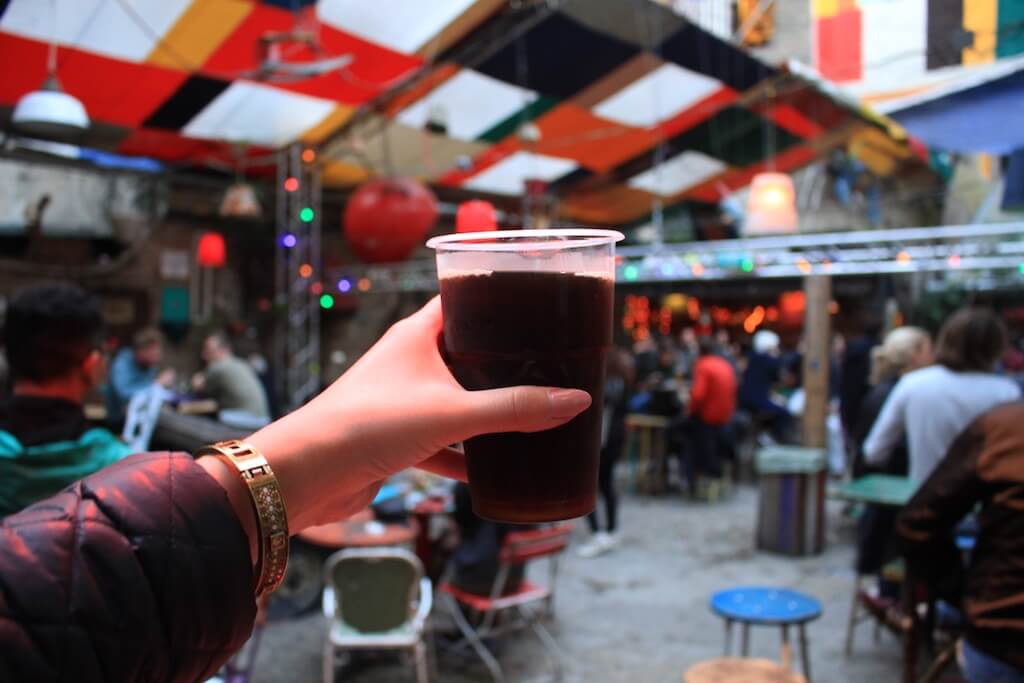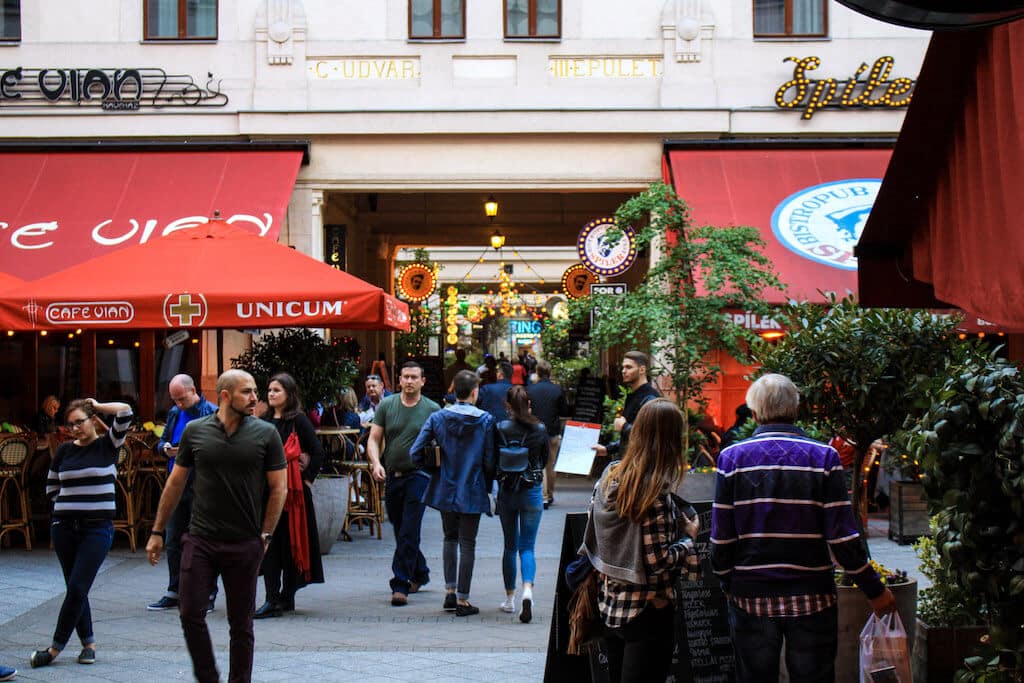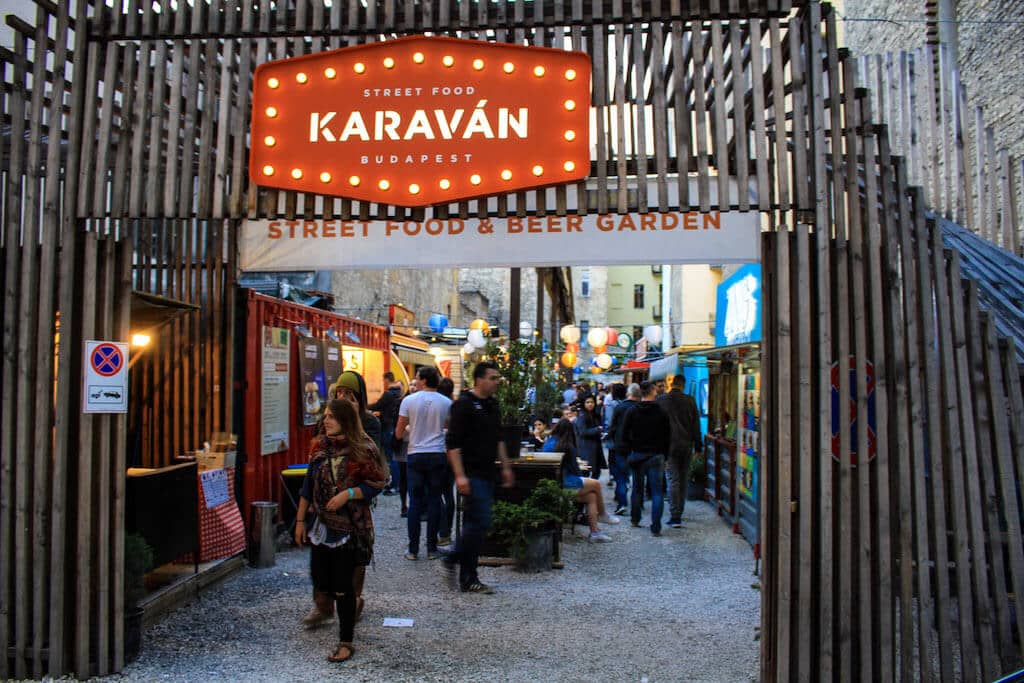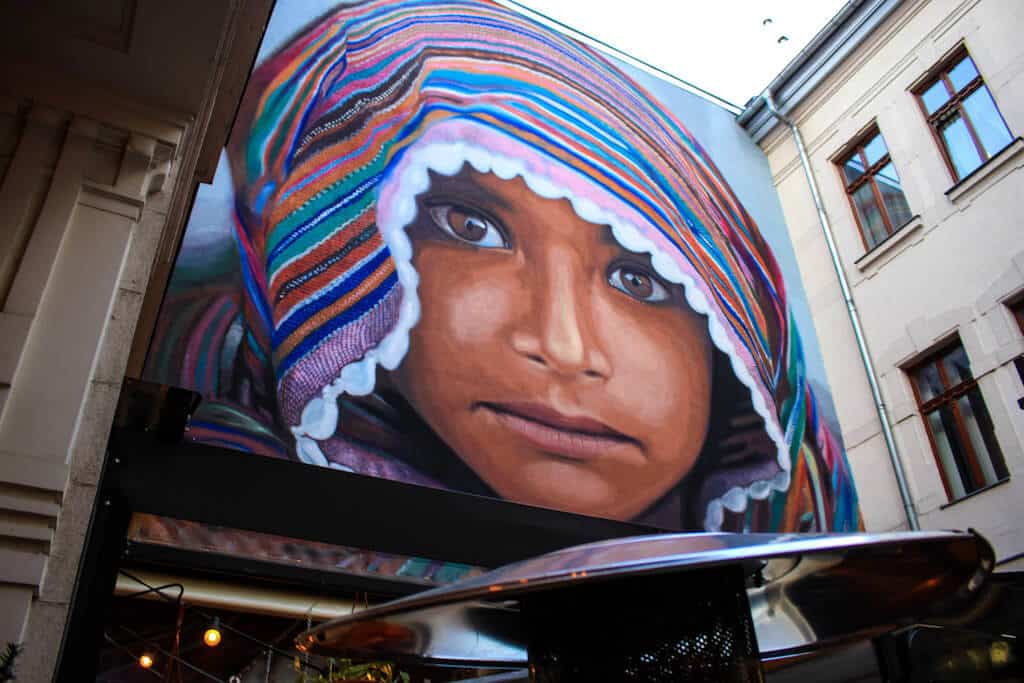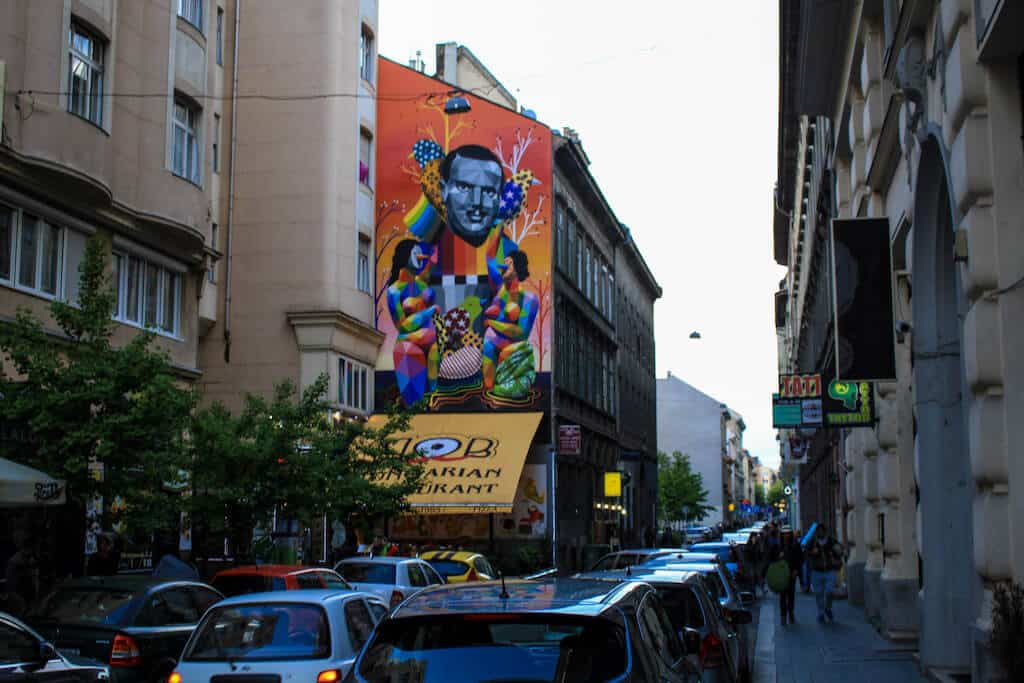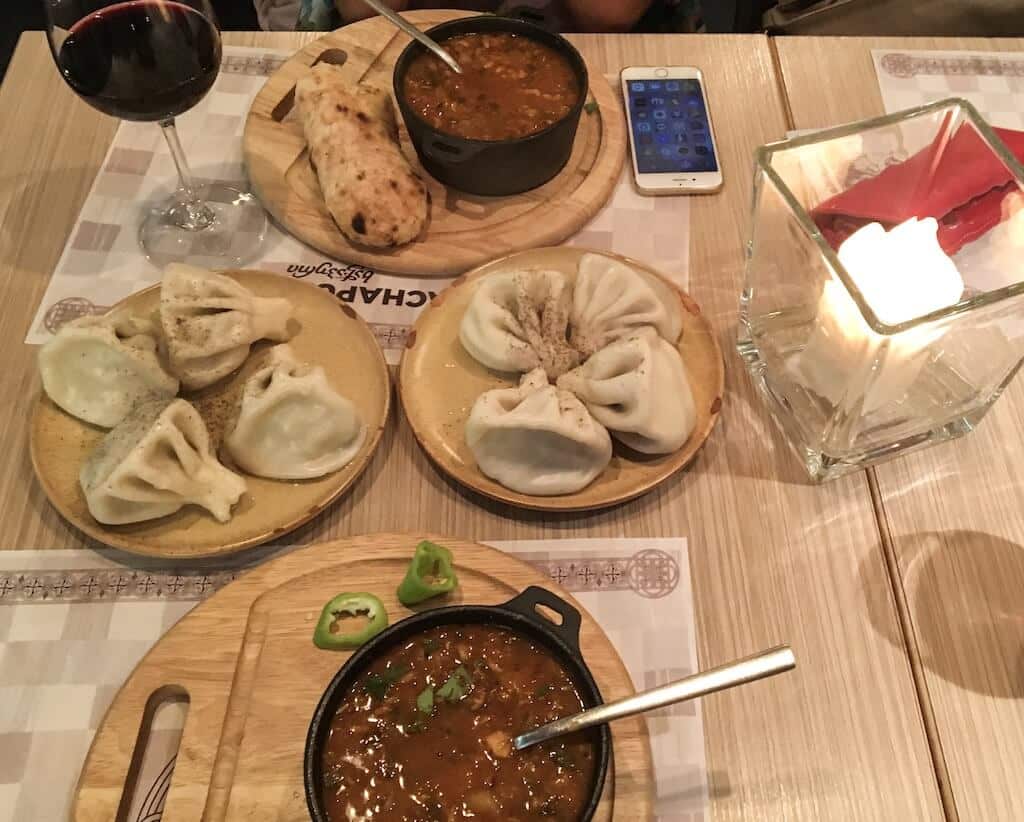 Breakfast in Budapest
If you have time to remain for a breakfast in Budapest, here are some really nice places: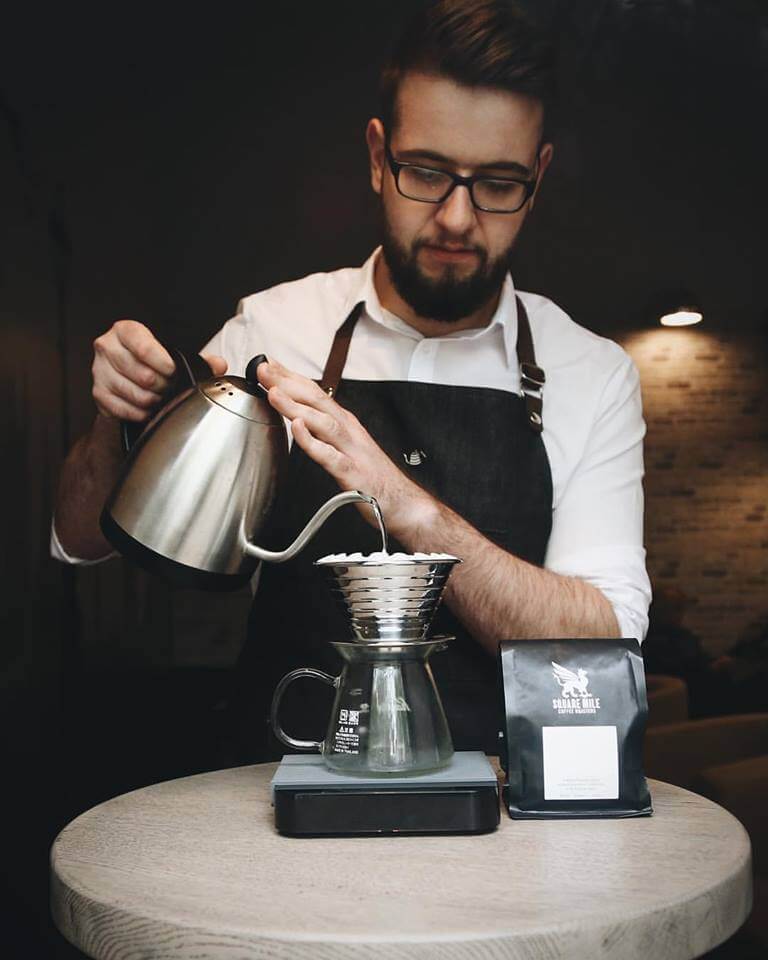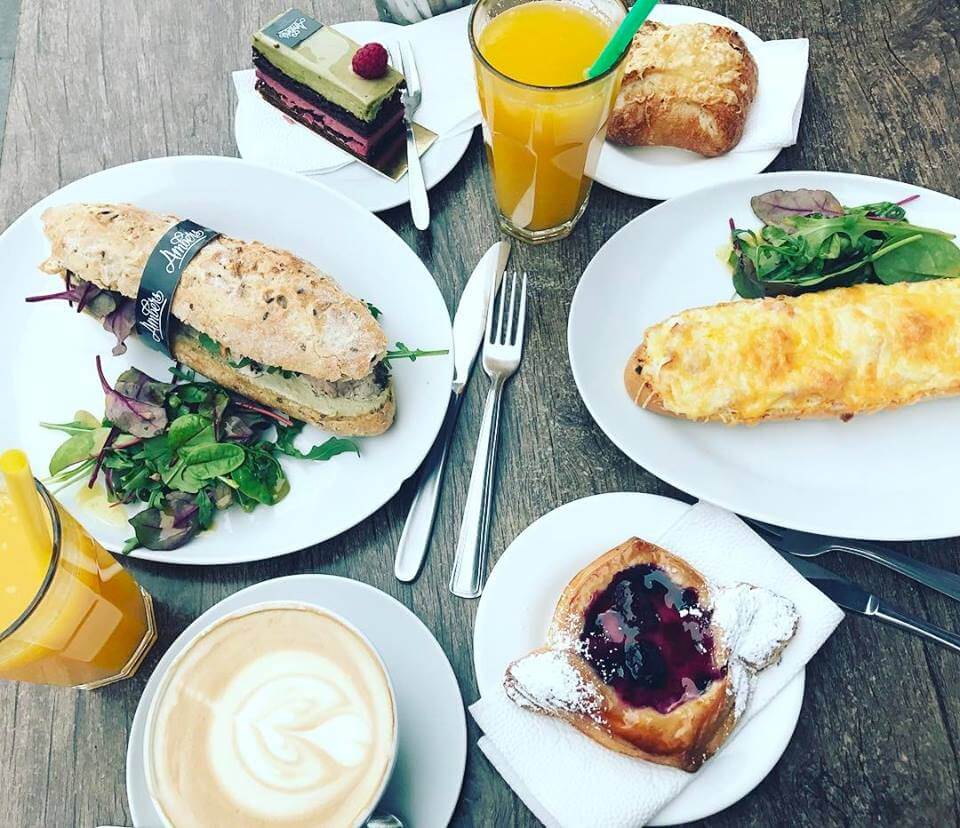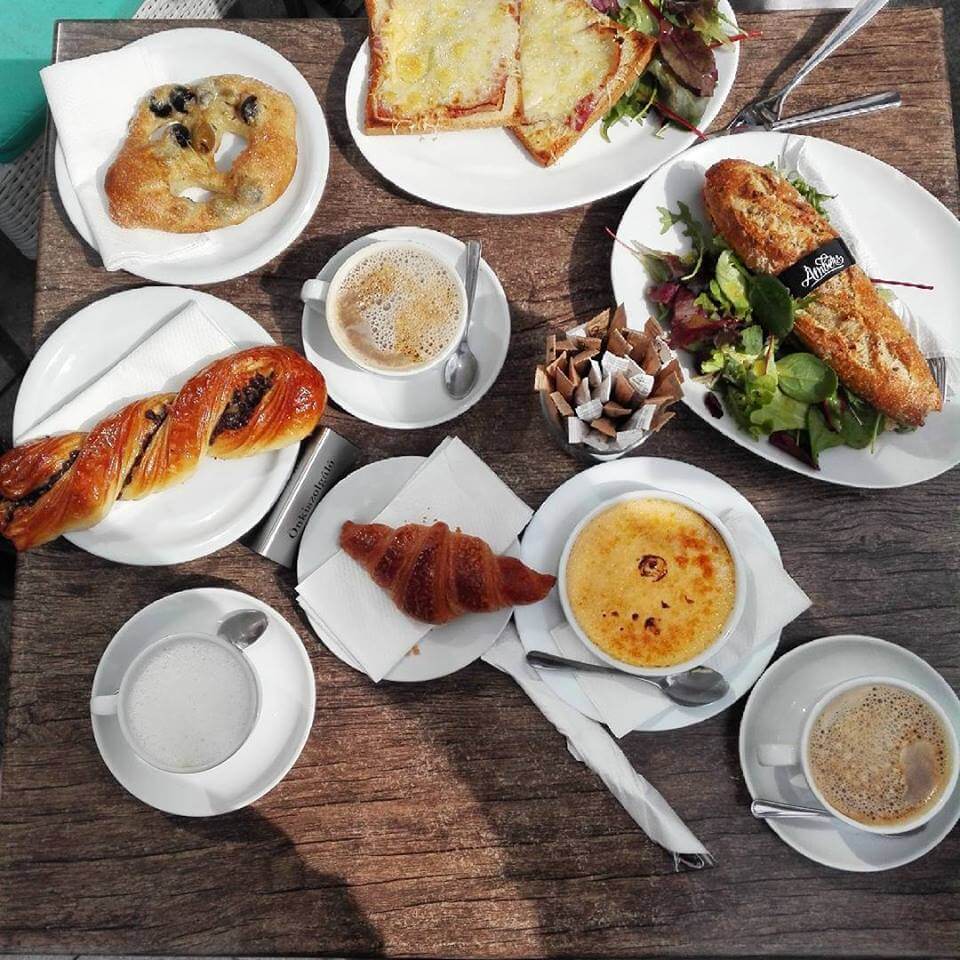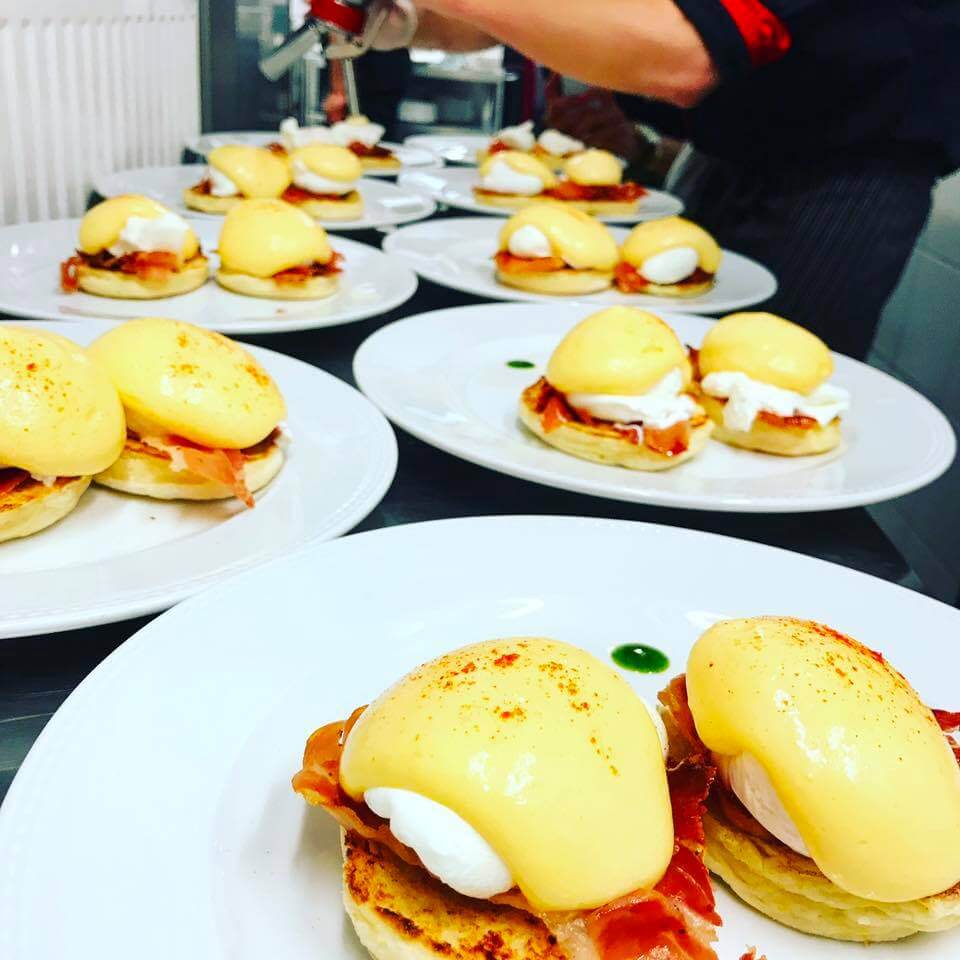 Getting back to the airport
Taxi. The same about 25 euros.
The metro opens at 04:30. The bus will be also at the last station of the blue line.
Advice. Do not change money for 1 day! You will not know what to do with them after. In Budapest, everywhere and everything can be paid by a card, including metro and taxi (there is no Uber in Budapest).
A properly planned flight transfer can be a very cool separate journey!
If you love the post, PIN it please 🙂