This places, which are perfect either for lunch or for an early cocktail, describe themselves as restaurants/bars for adult hipsters. They appeared less than 6 months ago and both of them have somewhere the same style in cuisine and in interior – dark colors, and similar audience. These 2 spots are situated right in the downtown of Kiev and can boast tiny terraces for your perfect summer in the Ukrainian capital. And they are perfect for a glass of Aperol Spritz or whatever else you prefer!
Let's check them out!
Cafe Zigzag  
Reytarska street, 13, Golden gate area. Hours 9:00AM – 12:00AM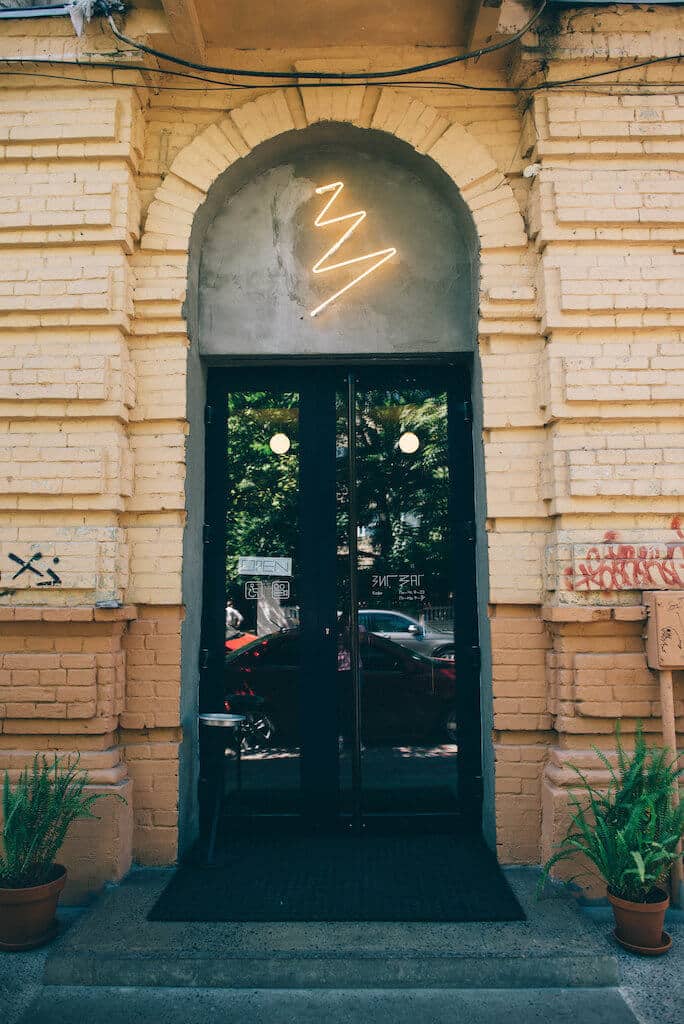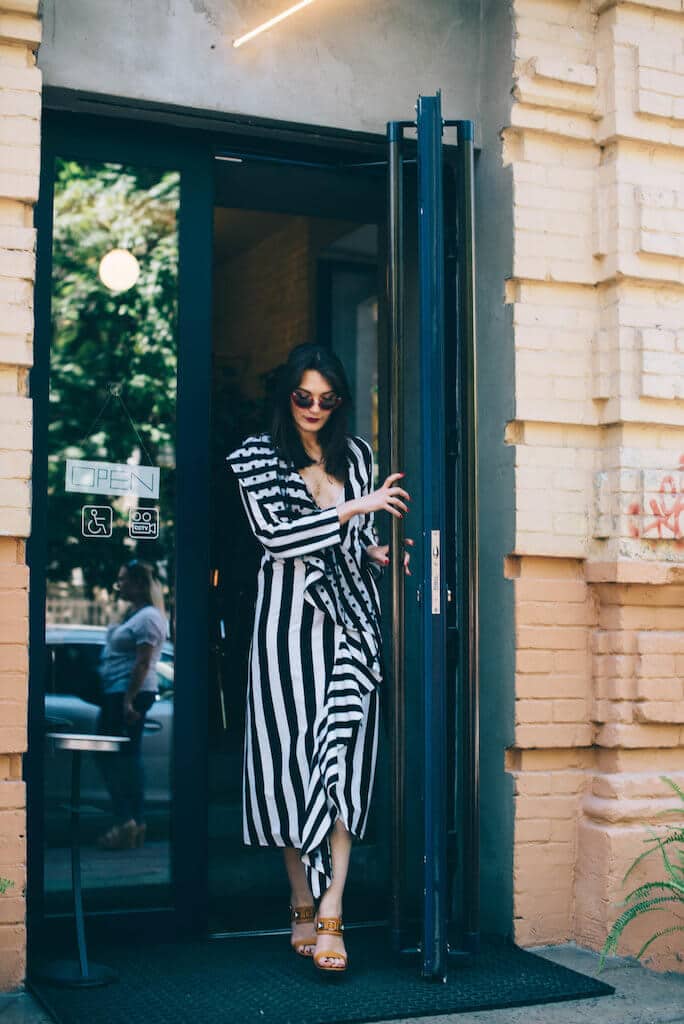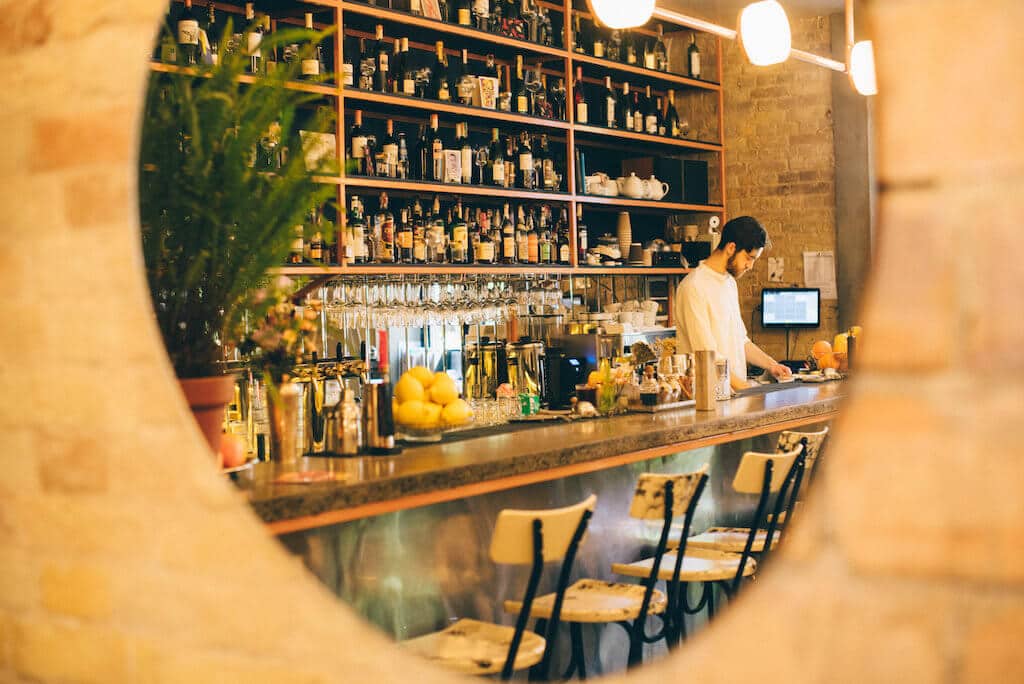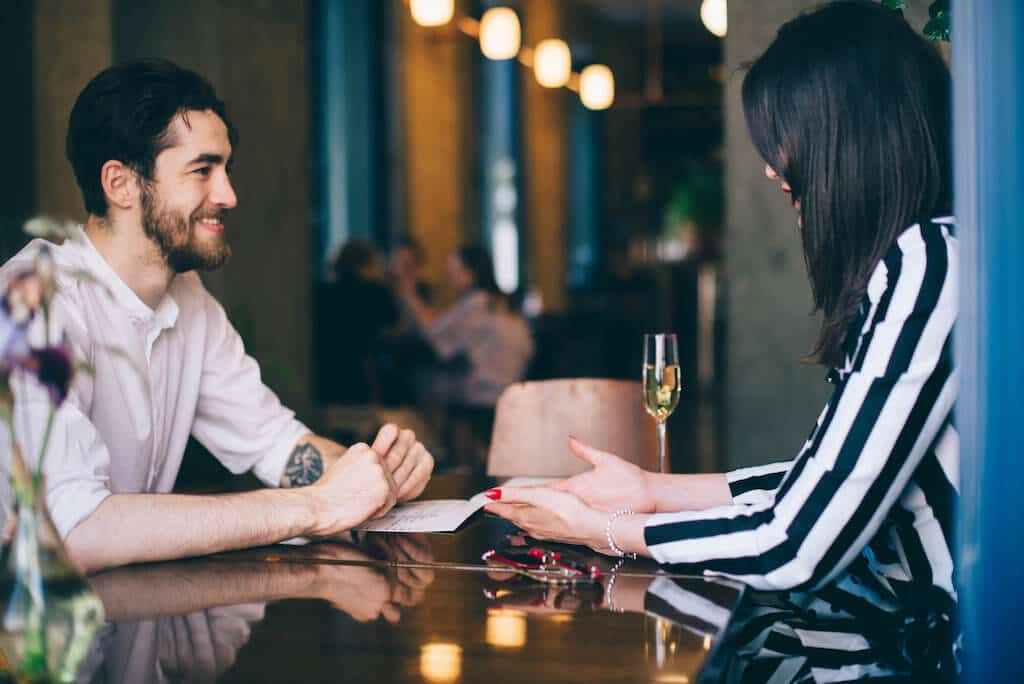 Who comes here? Artistic and creative people, sometimes politicians. The guys even confirmed me that the same people who visit my favorite hairdressing bar Haze (fantastic cocktails and proper haircuts!), come to Zigzag for a breakfast or lunch.
Bar is in focus
The main focus is made on bar with its classic & author cocktails. The cocktail menu has been just changed.  Among the specialities – cocktail "Perfectionist".
To try
Lavender margarita & Hemingway Daiquiri. The same as Daiquiri, but with a grapefruit syrup.
Interior particularities
Lots of elements were found in flea markets. Expensive pieces are combined with a soviet style chairs. The bar chairs were handmade, ask the Zigzag people the secret of those bar chairs 😉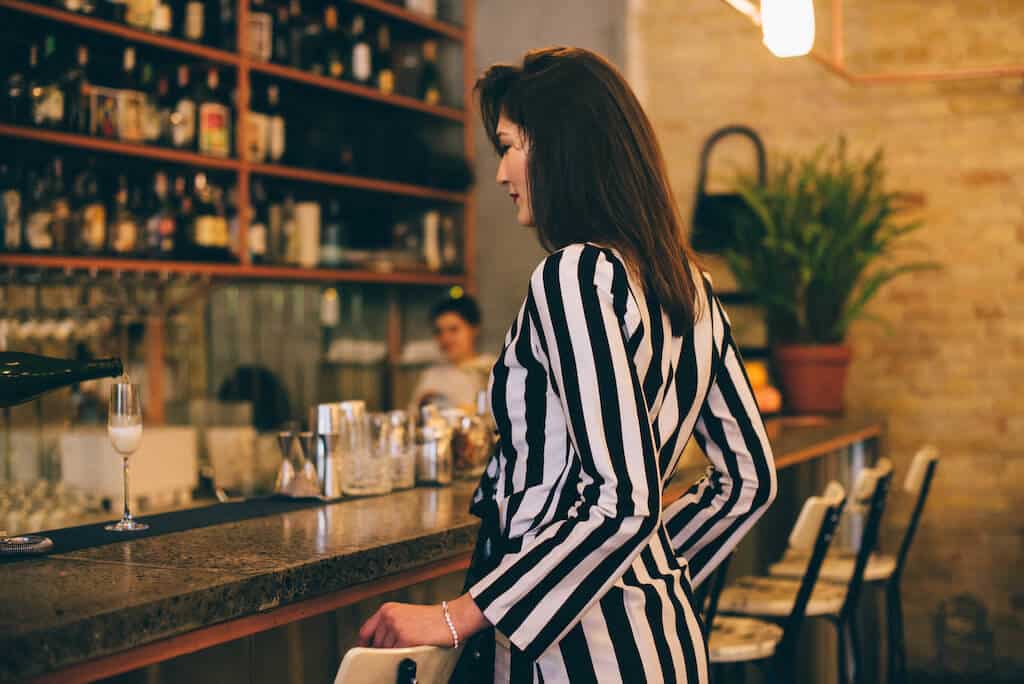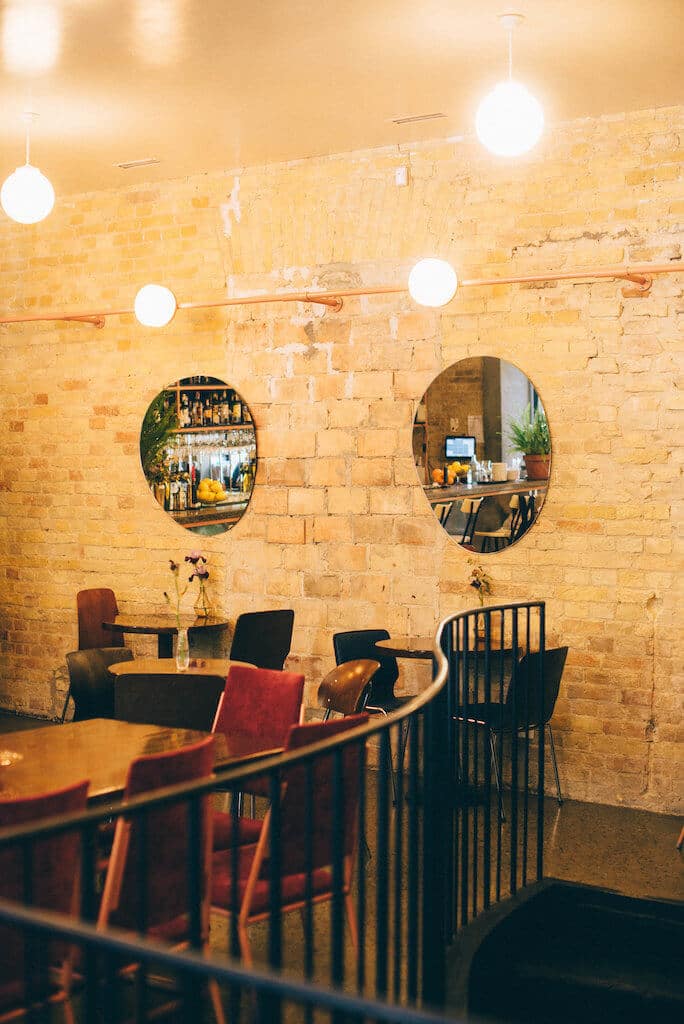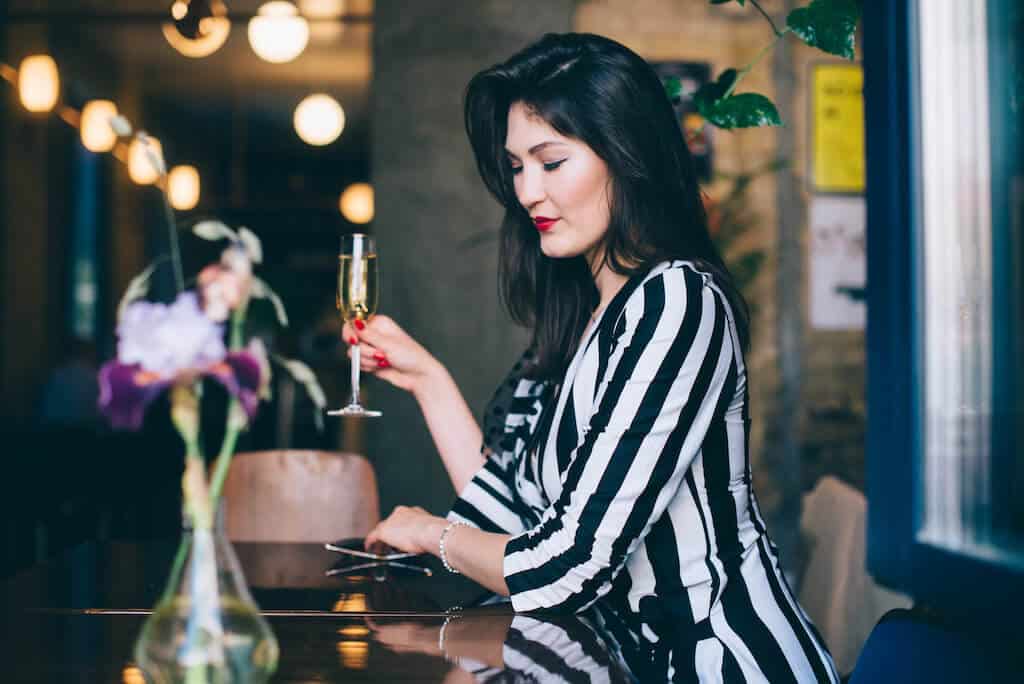 Our food choice

Food is also underscored. All the menu was inspired by the owner's travels. So every dish are a part of some culture. Try a mix of Ukrainian and French: eggs benedict served with Ukrainian deruny (potato pancakes) for breakfast. This is one of most famous food to eat here. And green peas pancakes.
Consider that Zigzag often introduces new options in menu. Come to choose your summer delicacies: more cold soups, more salads.
Try the deserts.
Salted caramel apple pie with cream & Chocolate pie without flour with berries.
Cafe Zigzag Facebook page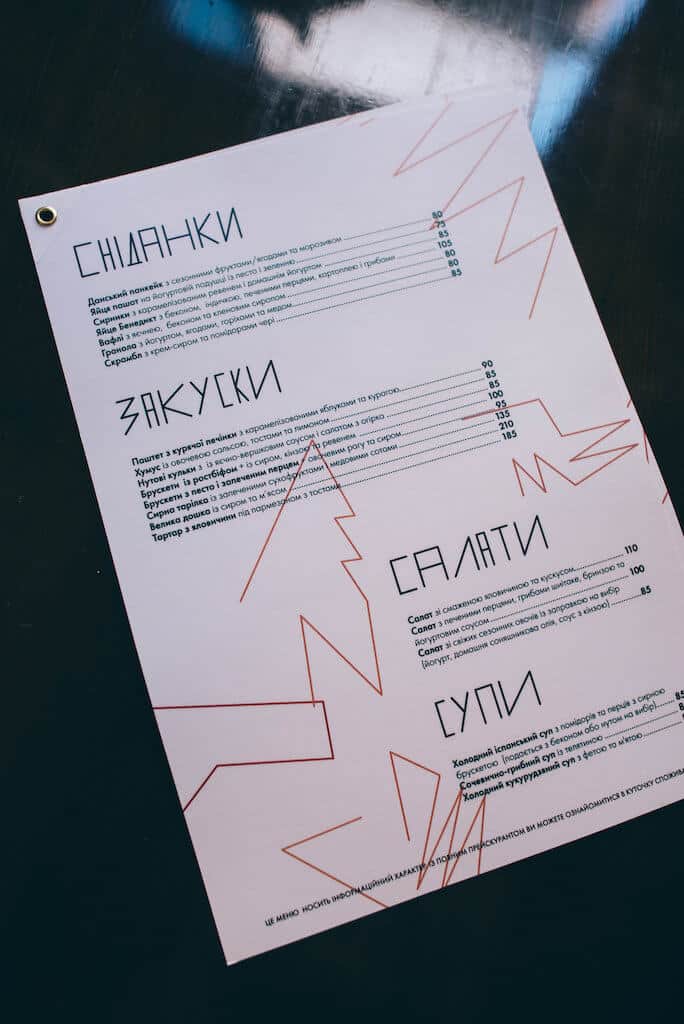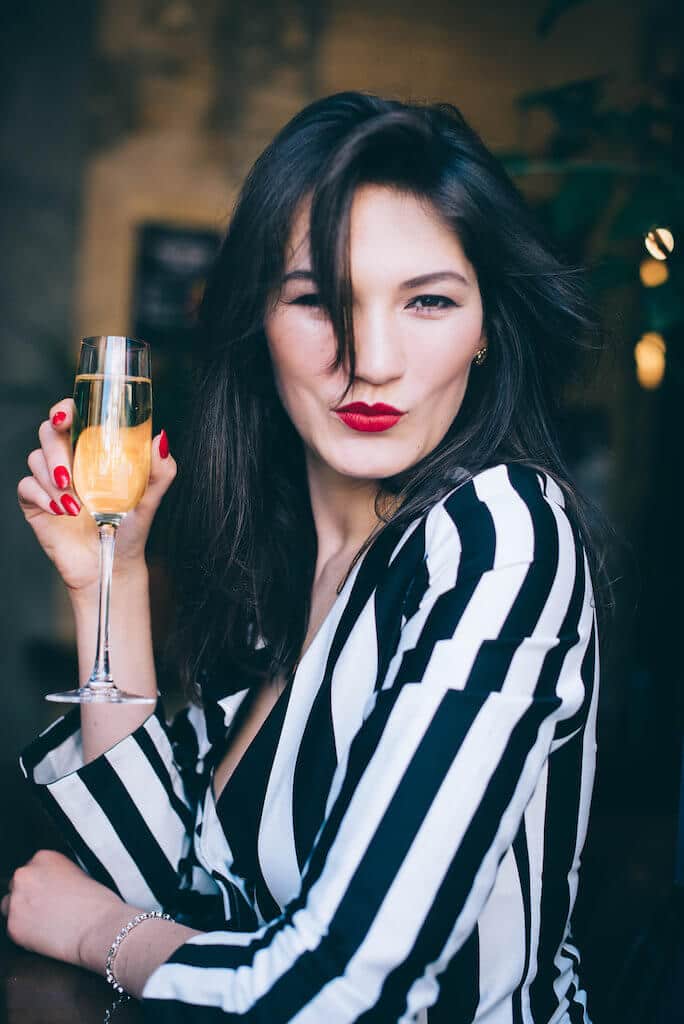 RockFellow 210 / TRAVA
Mykhailovsky lane, 10/2 from 12PM.
At the of 2016 RockFellow 210 opened its doors with a concept of an anti-cinema with a bar and lots of space for any activity a client wants: watch movies on big screens, sing karaoke, play video games, etc. The bar on the first floor operates independently of the anti-cinema. You can come here at any time of the day: morning and afternoon – for coffee and pizza, in the evening and at night – for hookahs and cocktails. 
But a special flavor this place gets due to its newly opened terrace! It is hidden in between the most central streets, near Maidan, right behind the Hyatt Regency hotel.
The open air bar reminds me somewhat you'd love to visit in Platforma art factory but much nearer. Historical neighborhood combined with the dark walls and a Spritz Aperol street art definitely inspired!
The terrace opens at 12PM and has already held several parties.
RockFellow 210 / TRAVA Facebook page
See you in Kiev 😉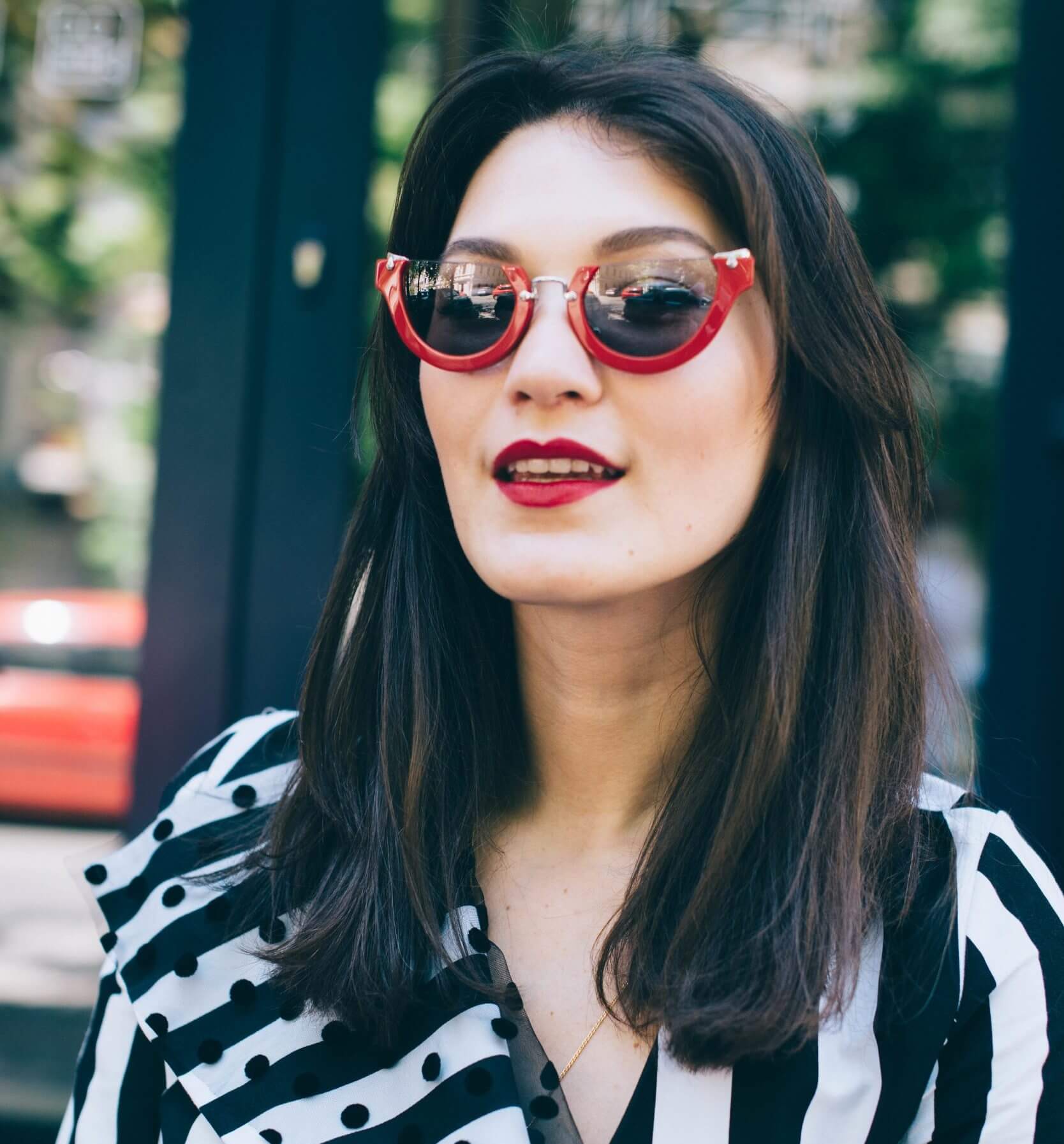 Me wearing @Kuzyomin dress
Photography by @Tania Kozhevnikova
It you like it, please Pin it! 🙂