For hotel booking options and prices skroll down
Friends, the summer is almost here and I want to tell you about how to organize an incredibly interesting trip to Puglia with a moderate budget. The most important is that we will try to calculate all the expenses, almost precisely, for a vacation in Puglia: flights to Bari, car rental and accommodation with examples around the whole heel of Italy. Since this winter Puglia was visited by 4 couples and families from Switzerland to Ukraine, I had many questions to answer. In this post, I will try to collect them to provide you a useful note.
The most important is that we will try to calculate all the expenses, almost precisely, for a vacation in Puglia: flights to Bari, car rental and accommodation with examples around the whole heel of Italy. Since this winter Puglia was visited by 4 couples and families from Switzerland to Ukraine, I had many questions to answer. In this post, I will try to collect them to provide you a useful note.
And of course, a budget trip does not mean a bad trip. Given that there are 2 seas Adriatic and Ionian sea, plenty of places to visit, some of them are listed in UNESCO heritage, wonderful cuisine, which doesn't cost a lot if you know where to try it, I am sure you will want to come back here the many other times.
During the Apulian holidays, you'll get acquainted with the authenticity of the region and its particularities. For example, a three hours lunch break 😀 Or the star-shaped 5-meter ceilings in almost every house, restaurant or hotel – a traditional Apulian dry masonry without the use of cement. You will disconnect from the city noise admiring the beauty of seascapes, thousands of hectares of olive groves and vineyards; a centuries-old culture that has experienced all sorts of influences from Great Greece to Arab invasions; lively weddings in Pugliese style, if it happens to you to be a guest; summer high-profile festivals like La Notte della Taranta which gathers thouthands of people to witness a Salentine culture; a bunch of food festivals called sagra devoted to any local product and, of course, a lot of famous Apulian wine from Primitivo and Negroamaro, which has recieved lots of prizes during Vinitaly 2018.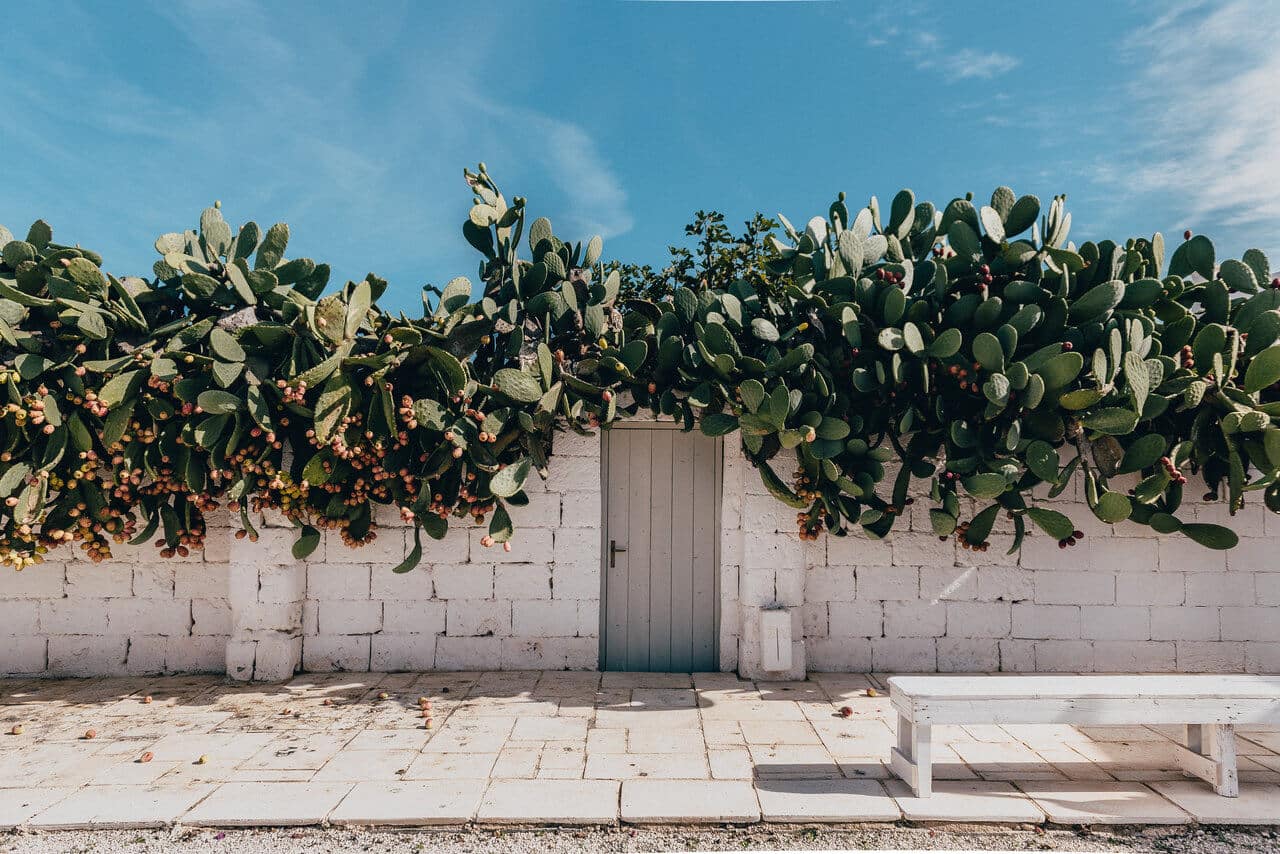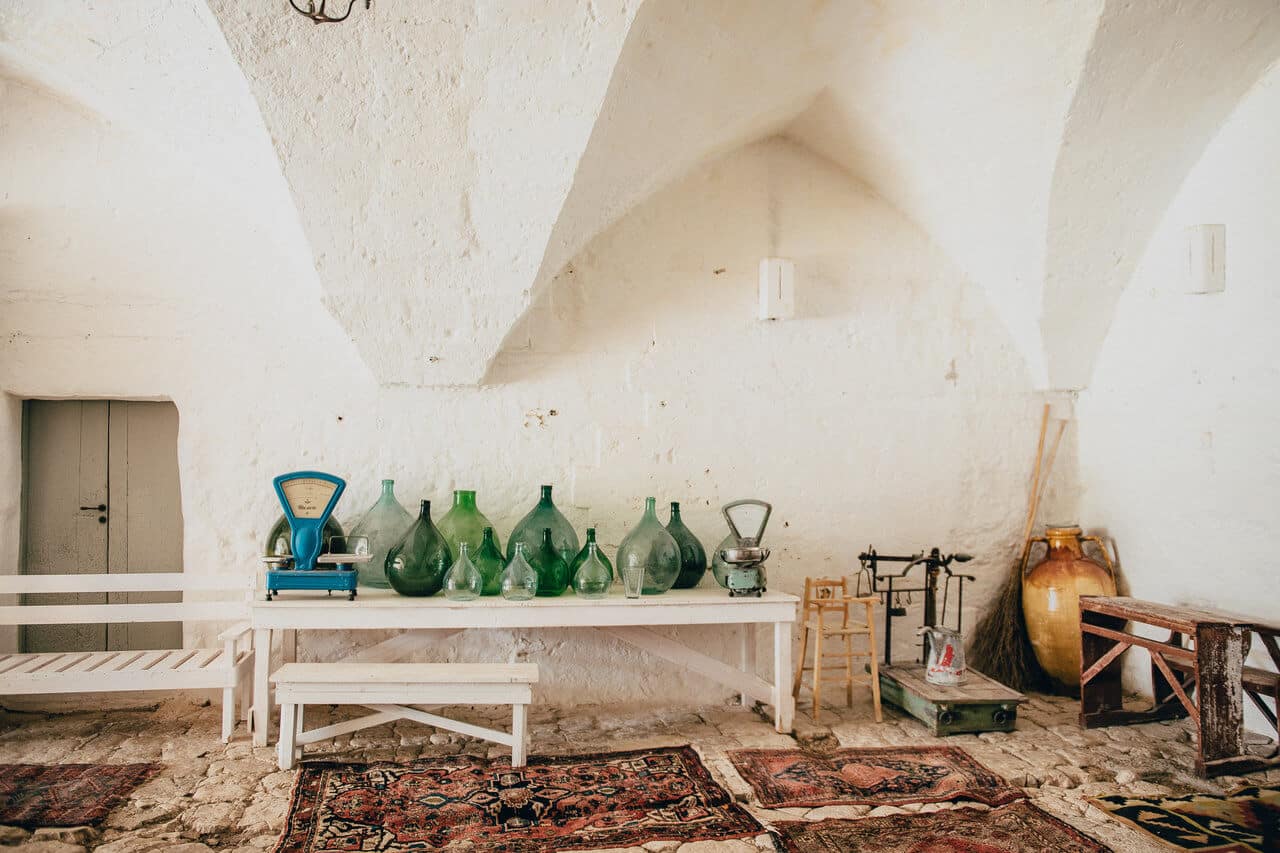 Another particularity of the region regards accommodation infrastructure. Apulian people have got a highly developed sense of preservation and adherence to own traditions. For example, most bed&breakfasts and hotels try to present in every detail and in hospitality the Apulian style: a lot of pottery in the decor, decorated stoneware, wide green vases with a narrow neck or clay huge vases in Italian called capasone – something similar to the huge clay jars in which the homemade wine was stored . The restaurants tend to keep the local style and not to look on Western way. Even if the location is new, it will still be in the Apulian simple rural style and necessarily with a star-shaped roof. 🙂
A perfect accommodation in Puglia can be an ex-farmhouse today called masseria, which I just adore. They are like an oasis in the midst of olive groves. Masseria can work as a restaurant and as a hotel. You can go to the masseria, which also serves as a farm and see how to make mozzarella, ricotta and a bunch of different other cheeses.
Prepare passports and cameras, and I'll try to maximally accurately explain you everything, based on the assumption that you will be in two (+ a little kid may be).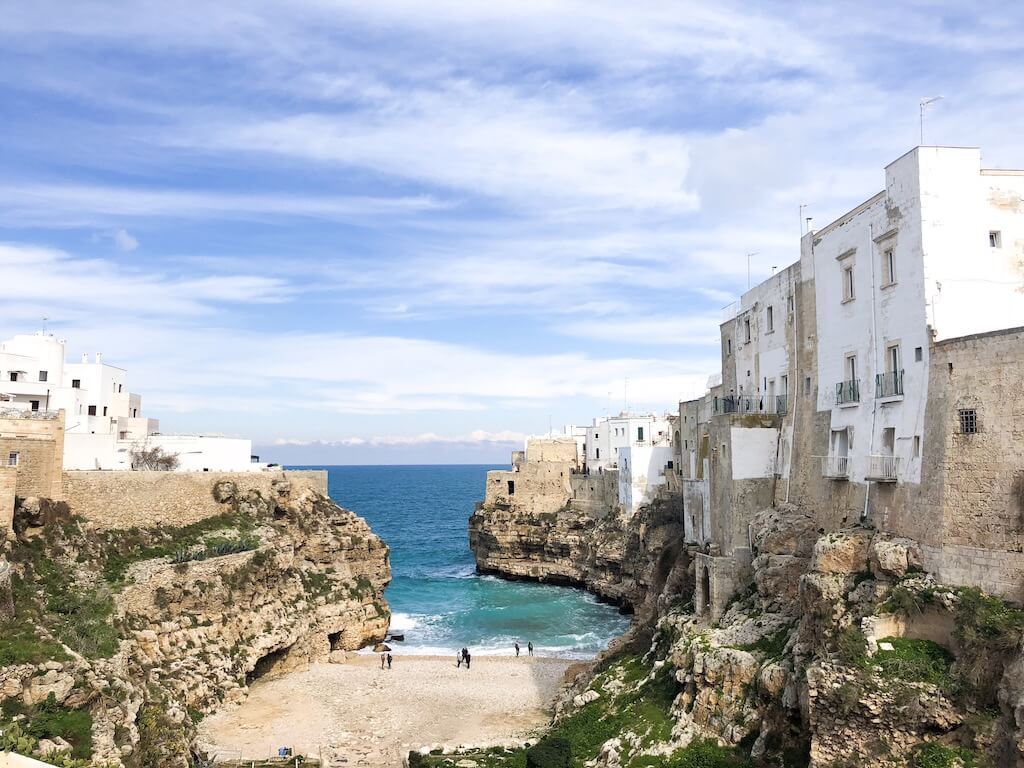 An approximate budget for vacation in Puglia
You will need up to 150€ per ticket / 1 person (flying from Europe in June-July). You can always arrive to Milan or Rome and get to Bari or Brindisi by Ryanair.
London-Bari: from 57€ with WizzAir direct flight;
Bruxelles-Bari: from 110€ with Ryanair direct flight;
Berlin-Bari: from 102€ with Ryanair direct flight;
Zurich-Bari: 151-200€ Swiss direct flight;
From the United States you can fly to Rome with the Italian company Air Italy which often makes offers and from Rome take cheap flight to Puglia with Ryanair.
You'll ned about 185€ rent a car per 7 days (if you book in advance) + gas. The car rental depends on the period. In June the car might vary from 25€ till up to 40€ per day. You do not have to pay for the roads in Puglia, except A14 Bari-Bologna and another one Taranto-Bari. From 300€ for accommodation for two per 7 days; and 250-350€ for meals (40-50€ per day for two). Total: around 1000€ for two per a week. If there is a child, the cost is added only in food. I strongly emphasize, that I calculated a really minimum budget per week for you understanding. The is why I called the post "a budget trip".
In Puglia you'll not die of hunger
In fact, it all depends on how much you plan to spend on food. In Puglia there is a lot of delicious fast food, which you'll like and will not spend too much money:Panini are amazing in Puglia.
* Panini are amazing in Puglia. For example, in Polignano a Mare there is a famous paninoteka or kiosk called Pescaria where you can taste excellent panini with fresh seafood. Panini with seafood will cost you €8, carpaccio at €10, traditional Pugliese pasta orechiette starts from €9. * Panzerotto, another popular summer snack, starts from 1.5€. It's like our fried patty, filled with mozzarella and tomato sauce. * Frisa – crisp round bread, dipped in water before eating, poured with olive oil, with tomato, origano and salt. This is the most popular summer food in Puglia because of the hot weather. * Focaccia is reminds a little bit pizza, but it is not a pizza. The original recipe comes from Bari, so the tastiest ne should be fund there. Price is 2.5 €. * Pizza "Margarita" will cost you from 3,5€.  The average price for other types is 5,5-6,5 €. * Frittura – fried seafood. This is also a very popular street food during summer time, especially in beach cafes. On average, the frittura will cost you € 10. * Rustico – puff pastry, originally from Lecce. Inside you've got cheese, bechamel sauce and black ground pepper. I just love this snack! The price is around 2,5€. * Wine. Wine should be taken directly from the winery. You can take it on tap in large bottles with the price of 1.40 €/liter. Or a bottle of Primitivo wine per 4-5€. My favorite Negroamaro wine from the Cantele winery in the supermarket you will find for 7.90 €. But 4-5 € is the best option.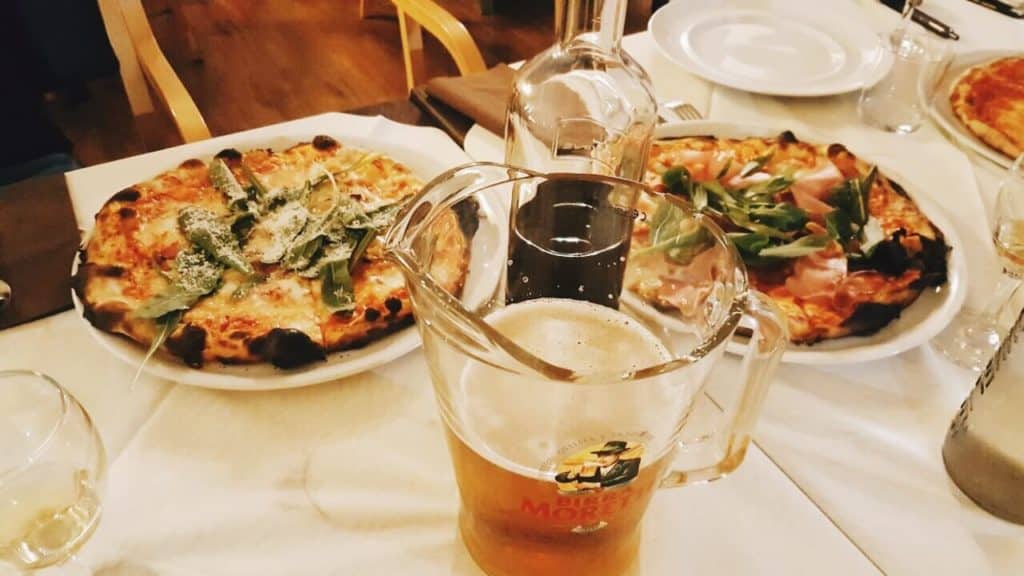 What to visit in Puglia?
Except Bari, which I've already mentioned, you've got tons of places to visit in Puglia.
Dedicate the whole day for Valle d'Itria: trulli in Alberobello, Locorotondo, Cisternino, Martinca Franca.
Dedicate at least a second half of a day for Ostuni to see this amazing white city during the light time and later dive into its bar and cafes life. I definitely love Ostuni for aperitive and dinner time!
Dedicate a couple of days for Ionic cost: start tasting Primitivo di Manduria right in Manduria, go towards it's amazing costs and sandy beaches. Go down towards Porto Cesareo, Porto Selvaggio o even Gallipoli. Gallipoli is another spot with gorgeous beaches, but too crazy place during July-August as it is too popular among Italians.
From the Ionic cost go to "entroterra" which means inside the penisula and admire baroque architecture of Lecce.
Then move towards Adriatic beauties like Otranto and the area around – the beaches are the wonders of nature! Moreover, all the area was prised by with "Blu Flag beach" for its cleanness and beauty.
Ostuni – the White City
Lecce – called Southern Florence or a city of baroque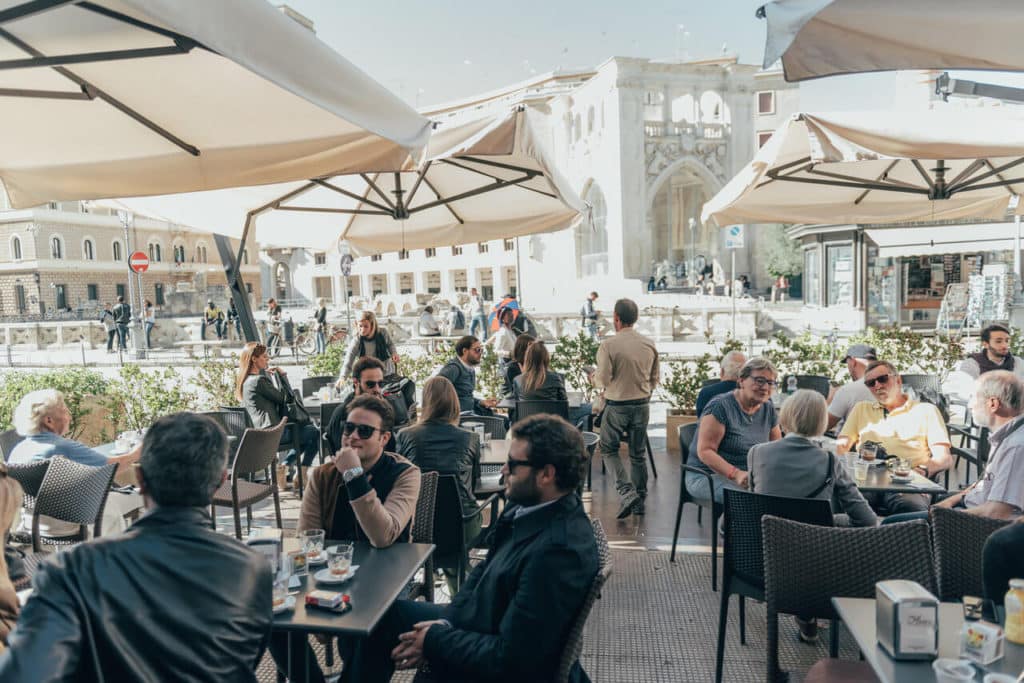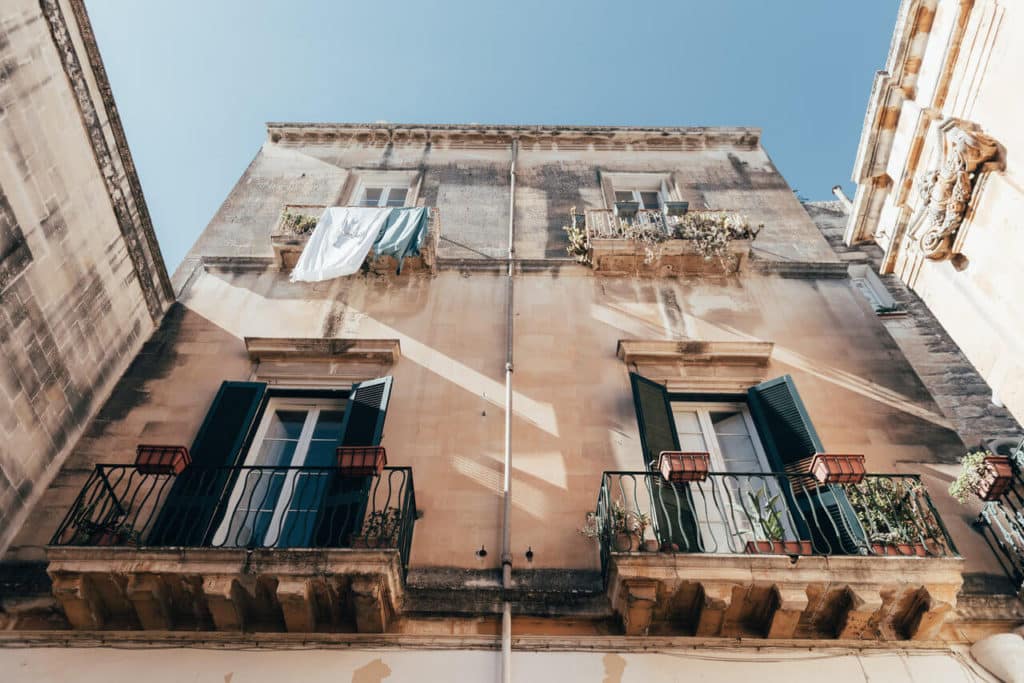 How not to spend too much on accomodation? Rent 4-10 km from the seaside
In Puglia, you can have different kinds of accommodation: apartments in the city (Monopoli, Gallipoli for example), b&bs – there are hundreds for any budget, a villa near the sea, a villa in the middle of the peninsula or an exclusive option – to live in trullo. But, because of its exclusivity, this is not a cheap option at all.
If you want, you can live in Puglia for 30-50 euros a day. To find such prices, you need to come here in May-June. At the end of June the prices grow and become much higher. In August to rent smth for 70-80€ per day you'll need to tdo you best and dedicate lots of time for a search. Of course there are lots of agritourisms in the middle of amazing olive groves, quite far from the central cities and beaches. But if you search to a total escape, peace and calm atmosphere, this accommodation will be the best option for you. On the sea (up to 1-3 km from the beach) in June you can find a villa for 400-500 €. On beautiful conditions do not expect, everything will be simple and angry. But I think the main thing is clean. But by the sea. And what sea!
If you point to live somewhere not far from the beautiful crystalline sea (up to 1-3 km from the beach) in June you can find a villa for 400-500€, which can accommodate up to 4-5 persons.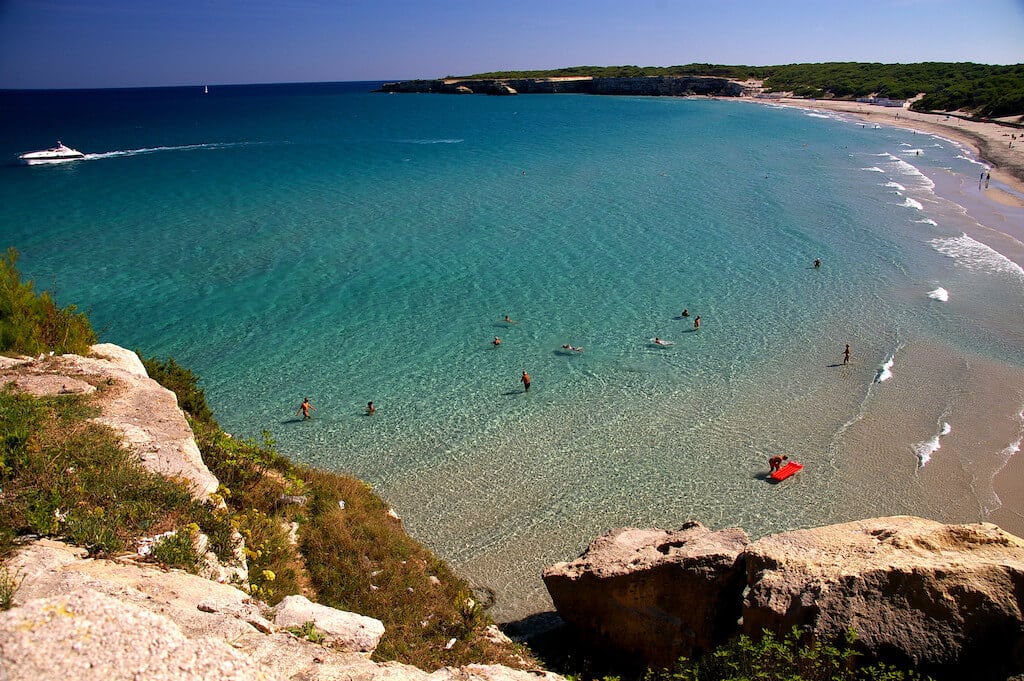 Here is what I found
For 7 days I found a good b&b for 320€ per couple in the city of Ostuni. The main thing is to pay attention whether there is kitchen, cause during a trip on a budget the kitchen is essential.
Appartamento il Barco from July 12 to July 18 will cost you 315€, 700 m from historic center of Ostuni. Civico 40 is located 120 meters from the center (in fact in the center) from 6 to 13 of September will cost you just 275€!
Why in Ostuni? Because it is one of the most famous cities in Puglia. All white, old, located on a hill with a breathtaking view on the Adriatic Sea. Being here, you are in the center on Italian movida and just 10 minutes away from the beaches – Costa Merlata, Rosa Marina, Torre Guaceto. A little bit lower in Brindisi province there are magnificent beaches of San Foca, Torre Del Orso, Otranto.
As for Otranto, it is a good choice if you want to dedicate most of time to beach relaxation. Actually, Otranto is a very lively place, where you'll find all you need. Here I suggest you to have a look on couple of b&bs.
Sole del Mediterraneo, 9,8 on Booking. The guests love the position, the spacious garden and hospitality of the owners. A week in the middle of July will cost you 560€, rich breakfast included. In Septemeber the prices go a bit down.
Excellent options can be found in the town of Torre dell'Orso. For example, Agriturismo Villa Tommaso, 9,3 on Booking located in Melendugno area, just 5 mins from the seaside by car, will cost you 630€, breakfast included.
Case ad Oriente-Residence Tre Palme is a good apartment with a kitchen that can accommodate up to 4 people. Here 7 days  at the beginning of September will cost you 265€. This apartment is located just 10 minutes walk from the sea!
Vaia Residence is a 15-minute walk from the seaside. Located in Torre dell'Orso, the Vaia Residence has a free beach shuttle. It offers modern accommodation with a patio. The beach is 1.4 km from the apartments. The prices for August are around 700€, but in September the same apartment will cost you just 217€, the same was in June!
PLEASE PIN IT 🙂