What do we know about Rome?
We know that Rome is an Eternal City and "it was not built in a day"; we know about Fontana di Trevi and "La dolce Vita", which brought such a popularity to the Fontana; we know Federico Fellini, who lived his major part of his life in Rome, as one of the most influential filmmakers of all time. Rome is well-known for being a city of cats, for its particular districts, such as the Roman Ghetto, for its special dialect and cuisine influenced by a variety of cultures.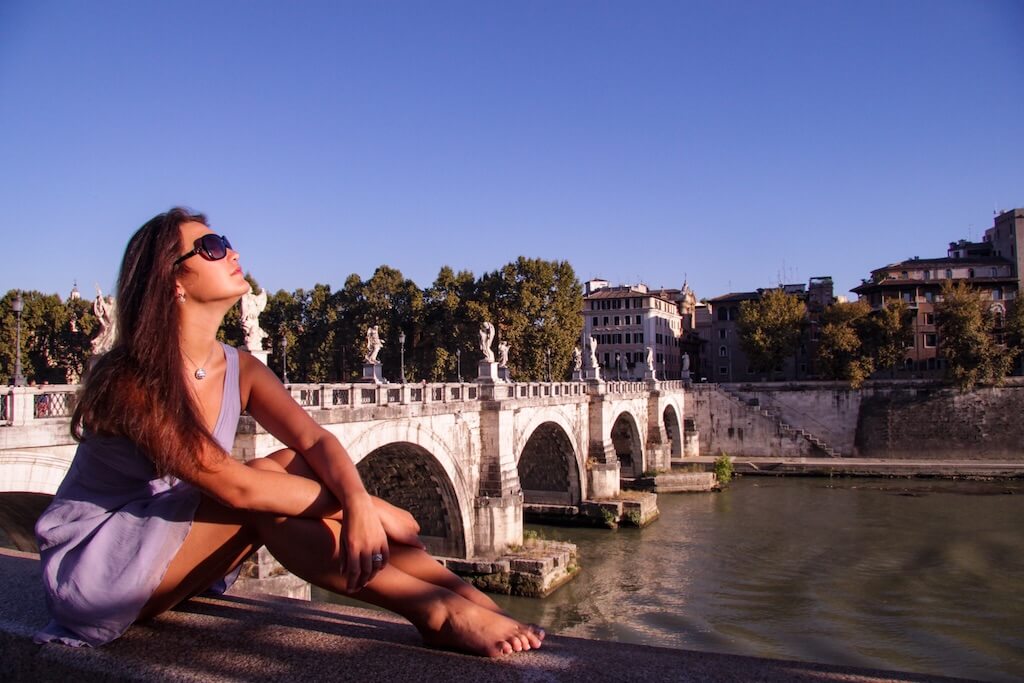 Near Castello Sant'Angelo
We know that all the roads lead to Rome! Rome is a huge city and every neighborhood has its own life. Now it consists of 35 neighborhoods! I used to live in Monteverde, which I completely loved as it allowed me to make an everyday walk through the Gianicolo garden to the downtown. During the day and night time, it has a splendid panoramic view.
Living a bit outside of the Centro Storico allows you to be a citizen of the quarter, to be a local. My house was situated near the Villa Doria Pamphili, a seventeenth-century villa with what is today the largest landscaped public park in Rome, which I think I would never visit if I didn't live there. Every evening dozens of people run and jogging, or do yoga, or just relax there.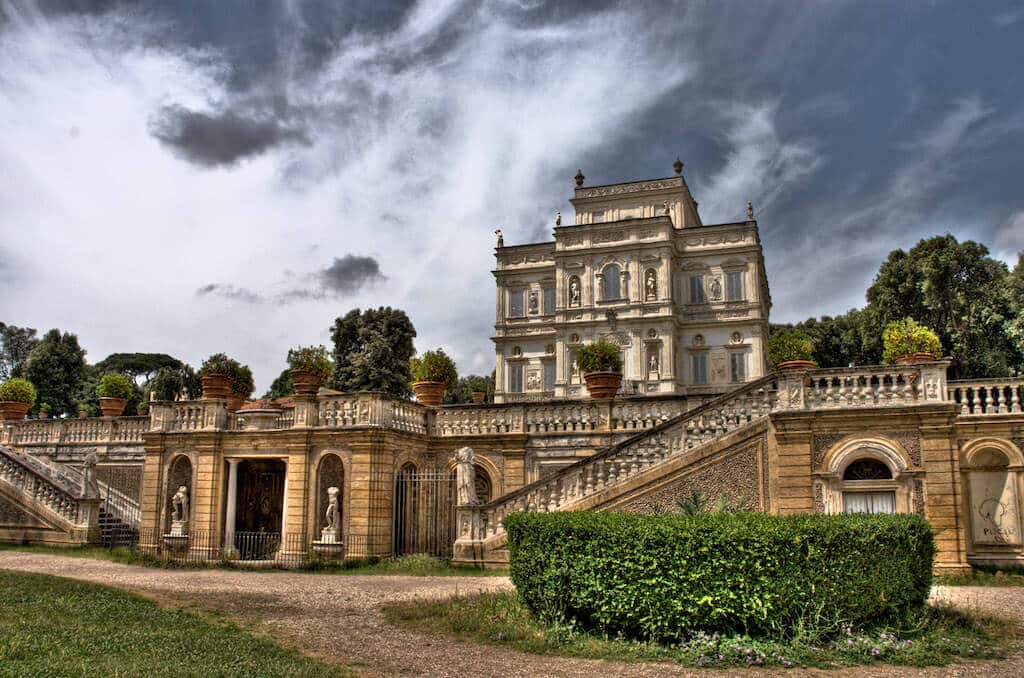 By the way, sport is an essential part of the Italian lifestyle. So there are many many small details which you are able to notice about the city when you stay there at least for a month.
Also, a fact to know is that it is absolutely safe to drink tap water in Rome. There are around 2,500 public fountains in the city with a fresh, cold and delicious water. So don't hesitate, drink water wherever you see a small fountain! 🙂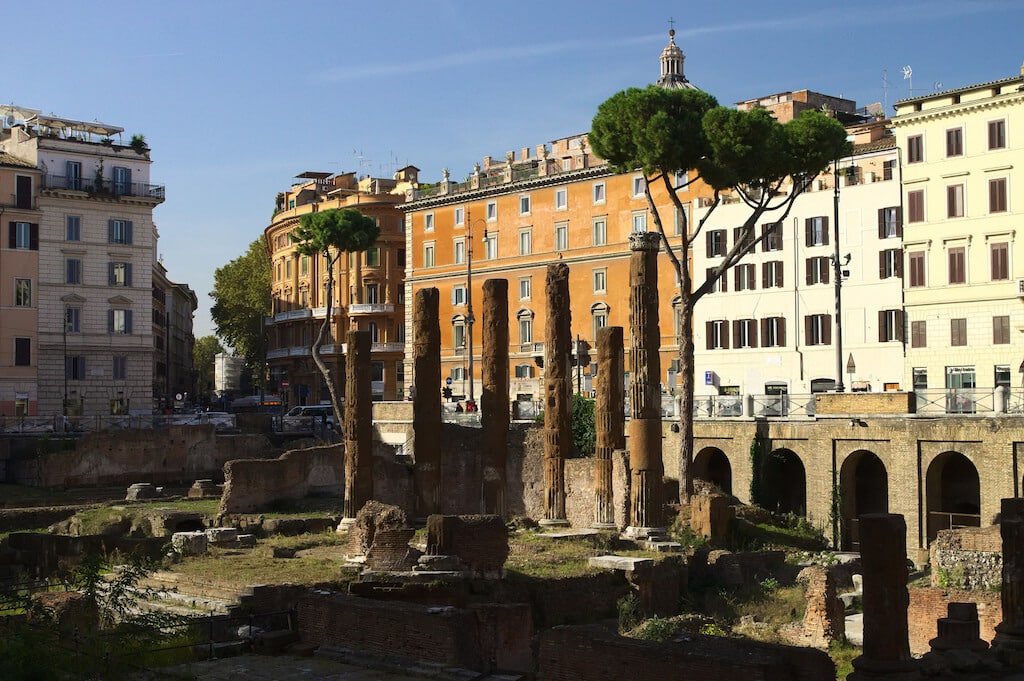 If you have cat allergies, be aware that Rome is full of felines – around 300,000 of them. There is a large cat sanctuary in the Largo di Torre Argentina and plenty of furry friends can be found prowling around the city's other ancient ruins. This is because a Roman law essentially gives cats squatters' rights – wherever five or more cats live together in the city, they can't be chased away.
There are plenty of thoughts to be written about Rome, but today I'll give you some advice concerning what you should not miss in gastronomic Rome.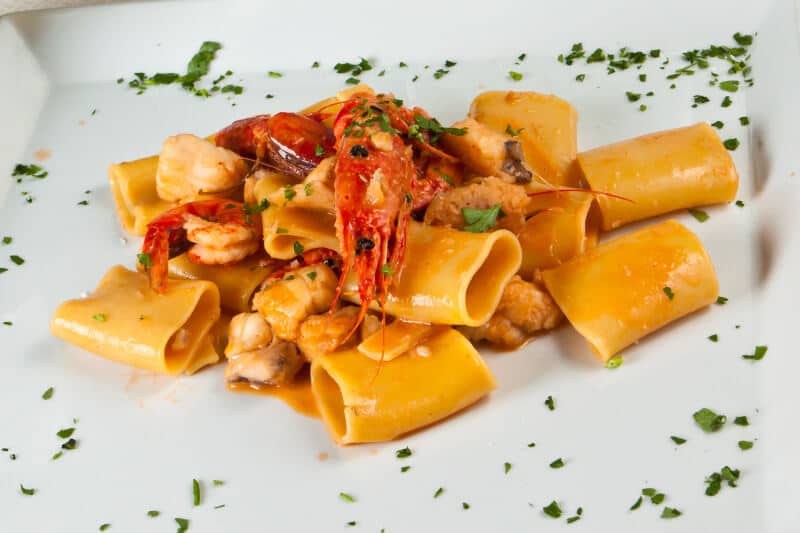 So, let's start with some advice which won't ruin the impression about the Roman cuisine and cuisine in general. Please don't stop at the main squares for a lunch or a dinner. Yes, the places are amazing; yes, the atmosphere is romantic, but one thing is that you'll pay a lot, the second one is that you pay for nothing.
Never eat right near the Colosseum or Fontana di Trevi! Of course, there are restaurants around, but they are around and you have to be very sure where you are going to eat.
When you are in Italy don't eat pizza before the dinner time. The time needed to prepare the oven is quite long and if you want a real taste of pizza, wait till it can be cooked in such an oven. All the rest is touristic.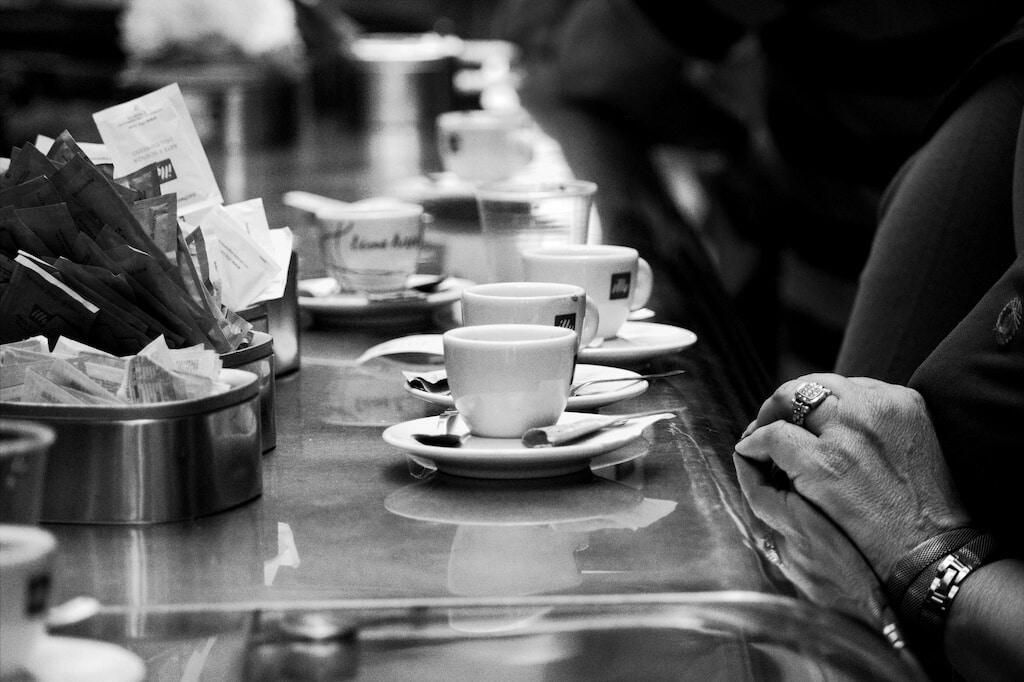 You've might hear it already, but remember that Italians drink cappuccino till the lunch and only with dolce. To have a cup of cappuccino after the main course is a mauvais ton. Only espresso or ristretto – it helps to digest.
The was influenced by many cultures. A bright example is a Jewish one. Jewish communities in Rome have been recorded as far back as the second century BC, longer than any other city in Europe. But due to the papacy's ever increasing influence, Roman-Jews were eventually confined to a walled off neighborhood in the Rione Sant'Angelo in 1555. Here they experienced poverty, discrimination, and incessant flooding due to the presence of the nearby Tiber.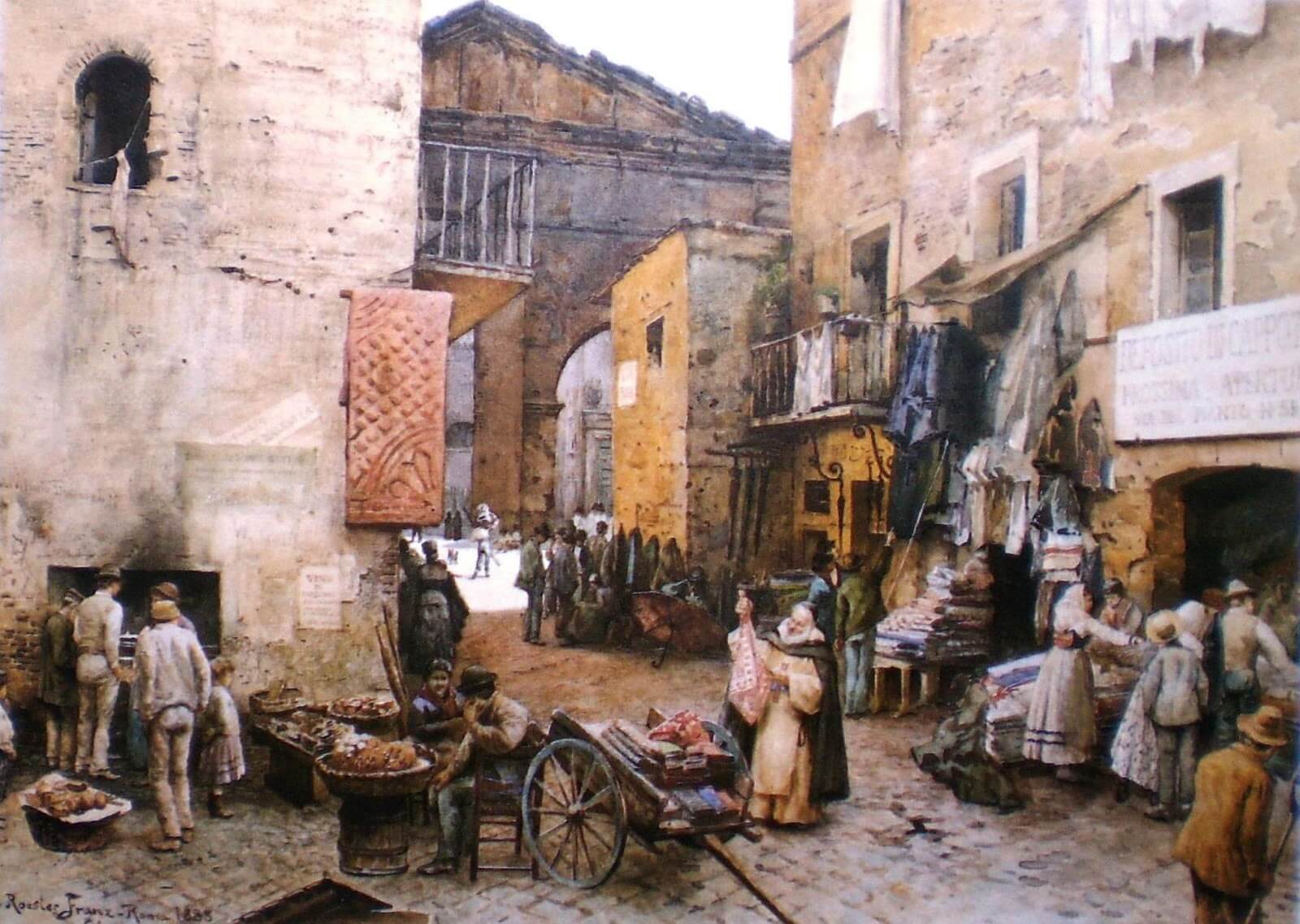 Despite the somber history that surrounds the Roman Jewish ghetto, the area today is a bustling neighborhood located within Via del Porto d'Ottavia that has managed to retain its Jewish culture: it is home to the gorgeous Synagogue and Jewish Museum of Rome.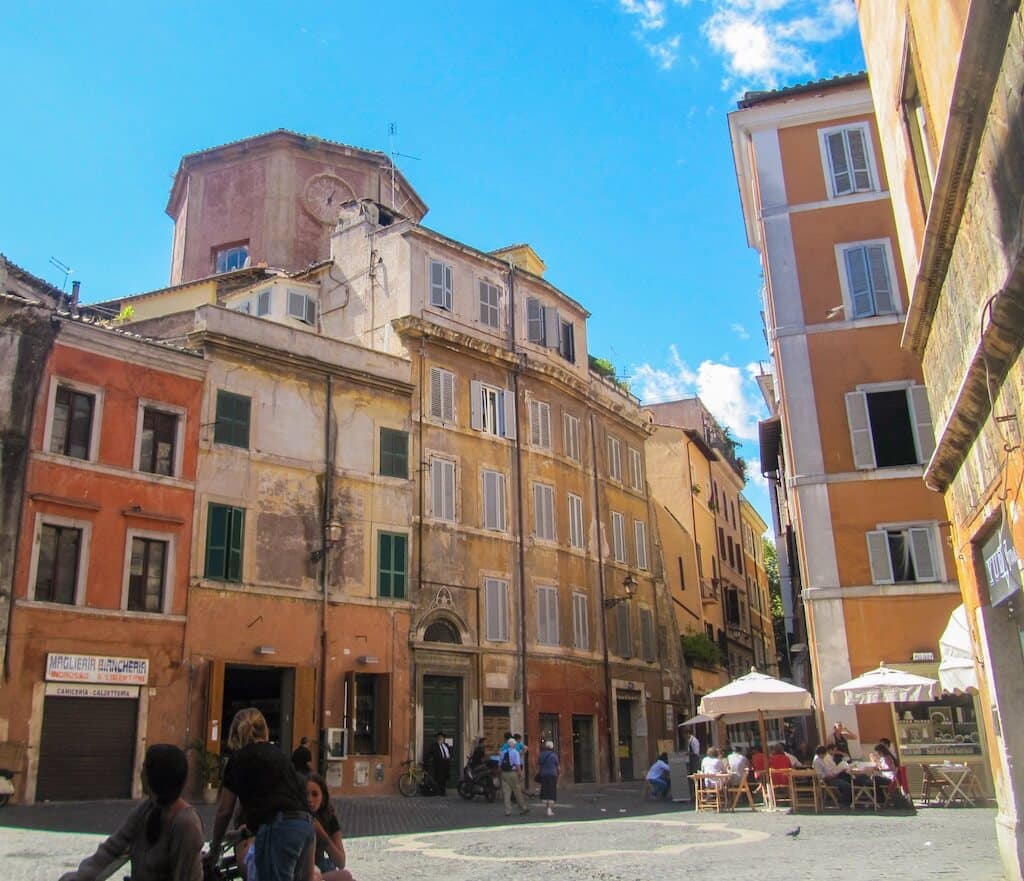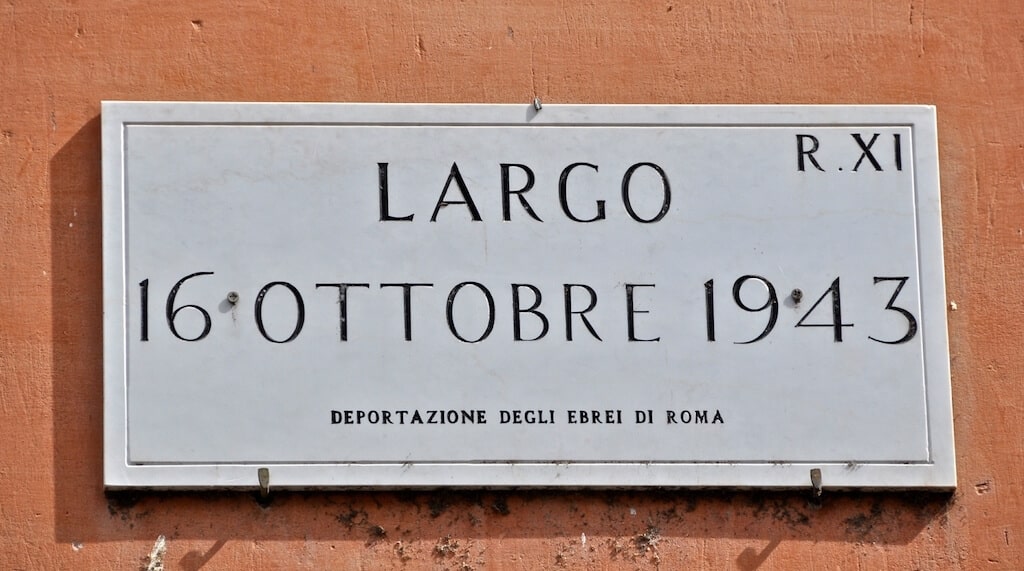 A section of the wall of the original ghetto surprisingly still stands, a reminder of the quarter's past. But what the neighborhood has become most famous for in recent decades is its delicious and typical cuisine.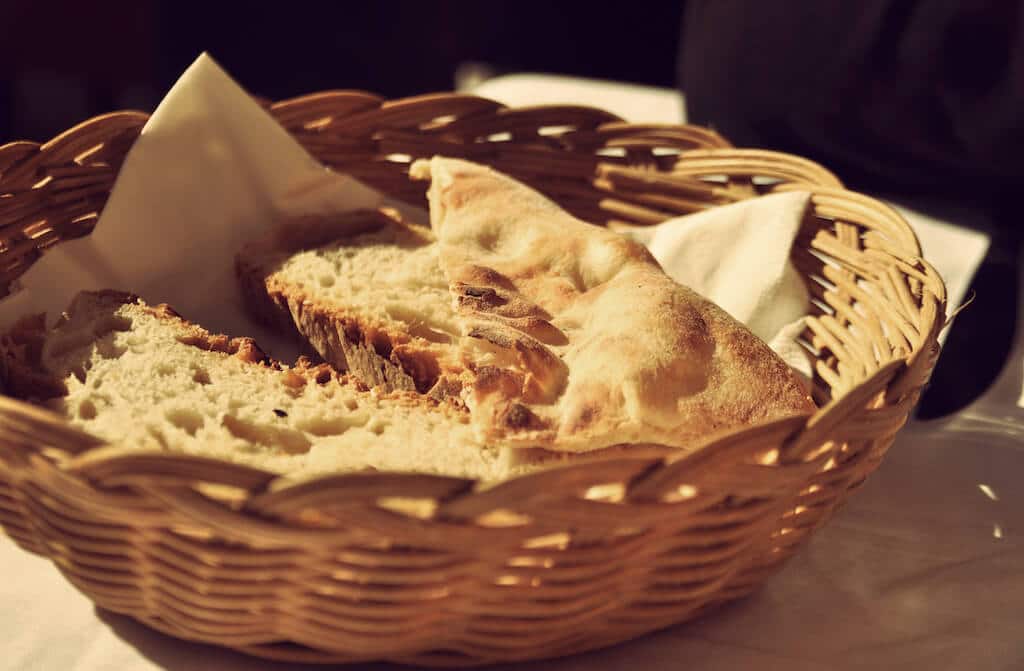 Visit trattoria Il Portico and start your meal with the starters like, a ball of rice with a tomato sauce and mozzarella inside; carciofi alla giudia or fried artichokes – this is definitely one of my favorite starters. 
For the primo (first dish) take something among the list:


Spaghetti Cacio e pepe – a simple but a delicious pasta with cheese and black pepper.
Bucatini All'amatriciana. This classic sauce takes its spiciness from black pepper and dried chiles and its depth of flavor from guanciale, Italian salt-cured pork jowl.
La pasta alla gricia – is one of the most famous dishes of the Lazio cuisine, considered to be an ancestor of pasta all'amatriciana. In common thing with the recipe dell'amatriciana is the use of the guanciale, the Roman pecorino and pepper. All'amatriciana differs due to the use of the tomato, absent in the pasta alla gricia since its origin would be even prior to the importation of tomato in Europe. It is said that to "invent" the pasta alla gricia were the Lazio shepherds who with few ingredients created a simple but still very delicious dish.
Pasta e fagioli — literally "pasta and beans" — is a heartwarming Italian soup, perfect for a chilly night.
As for the second dishes, try ossobuco, abbacchio alla romana o alla scottadito – all this is meat.


The other vibrant and typical neighborhood is Trastevere. Trastevere perhaps is the
most charming neighborhood in all the city. Together with Campo de Fiori it is among my favorites!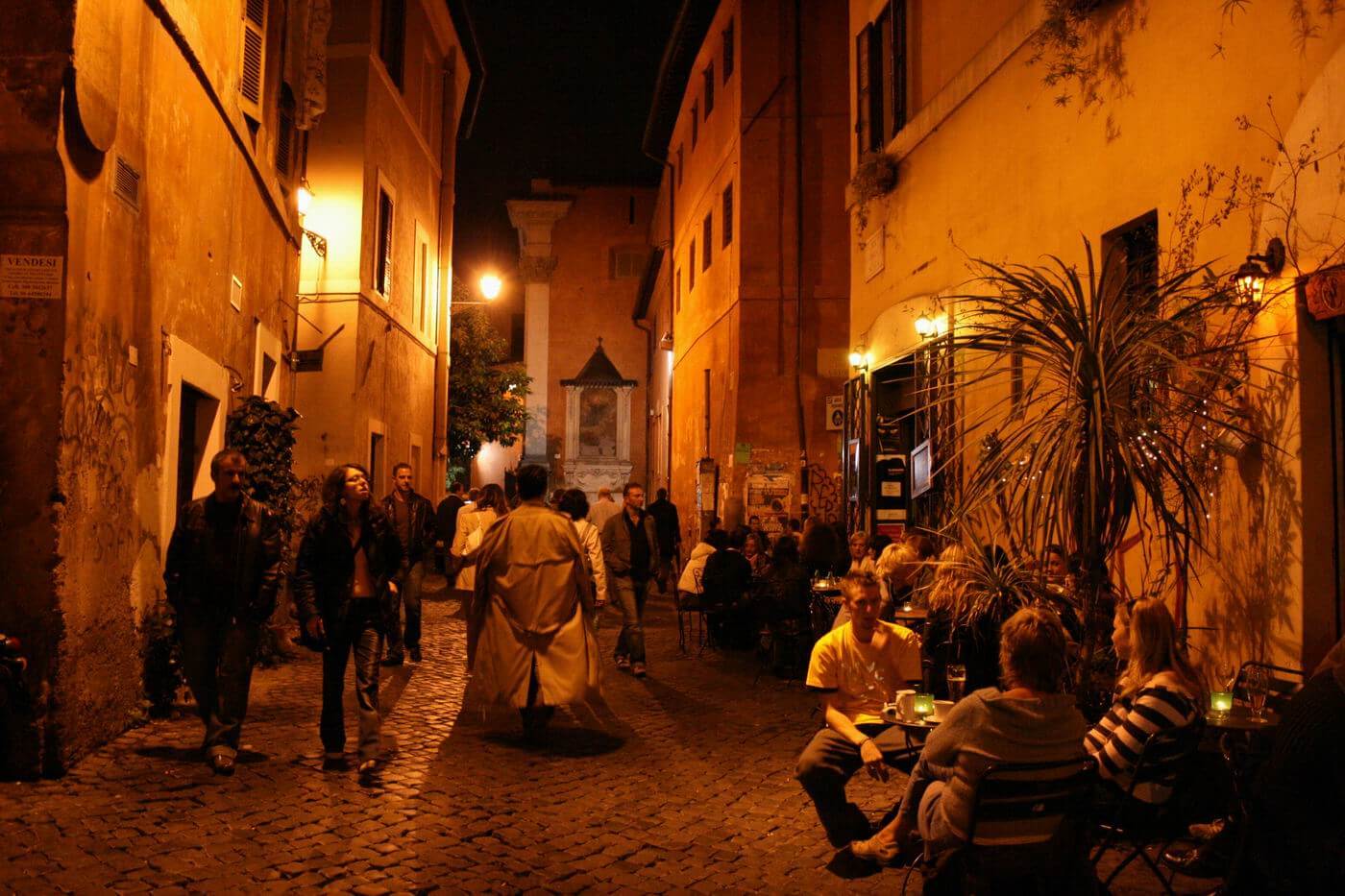 Piazza Trilussa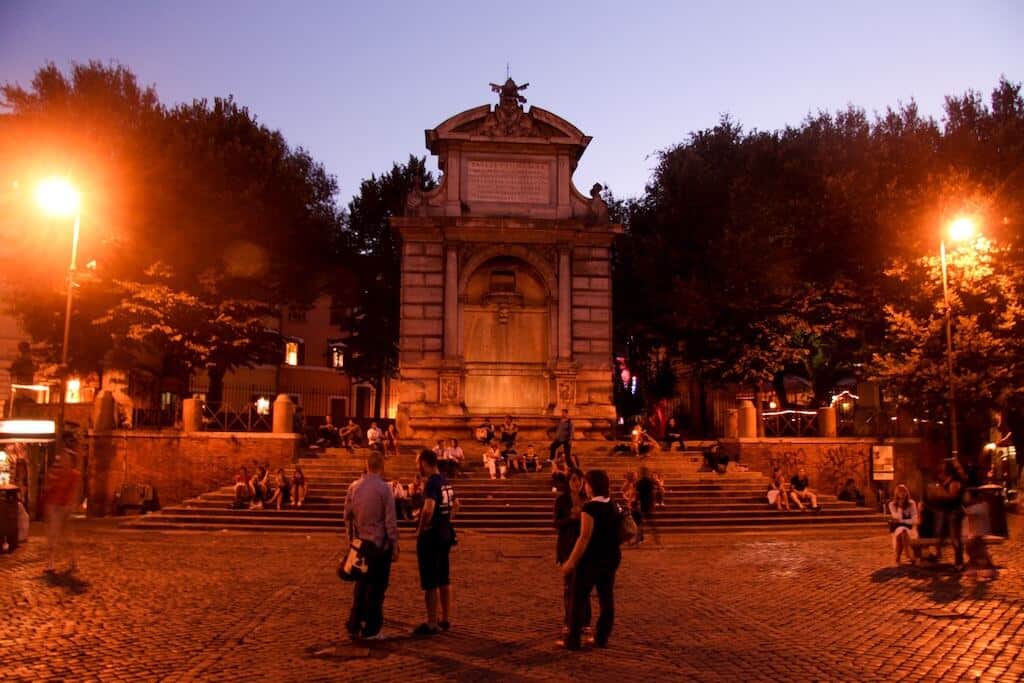 The area is filled with pizzeria, cafès and local taste trattorias.  My favorite pizza here is Dar Poeta.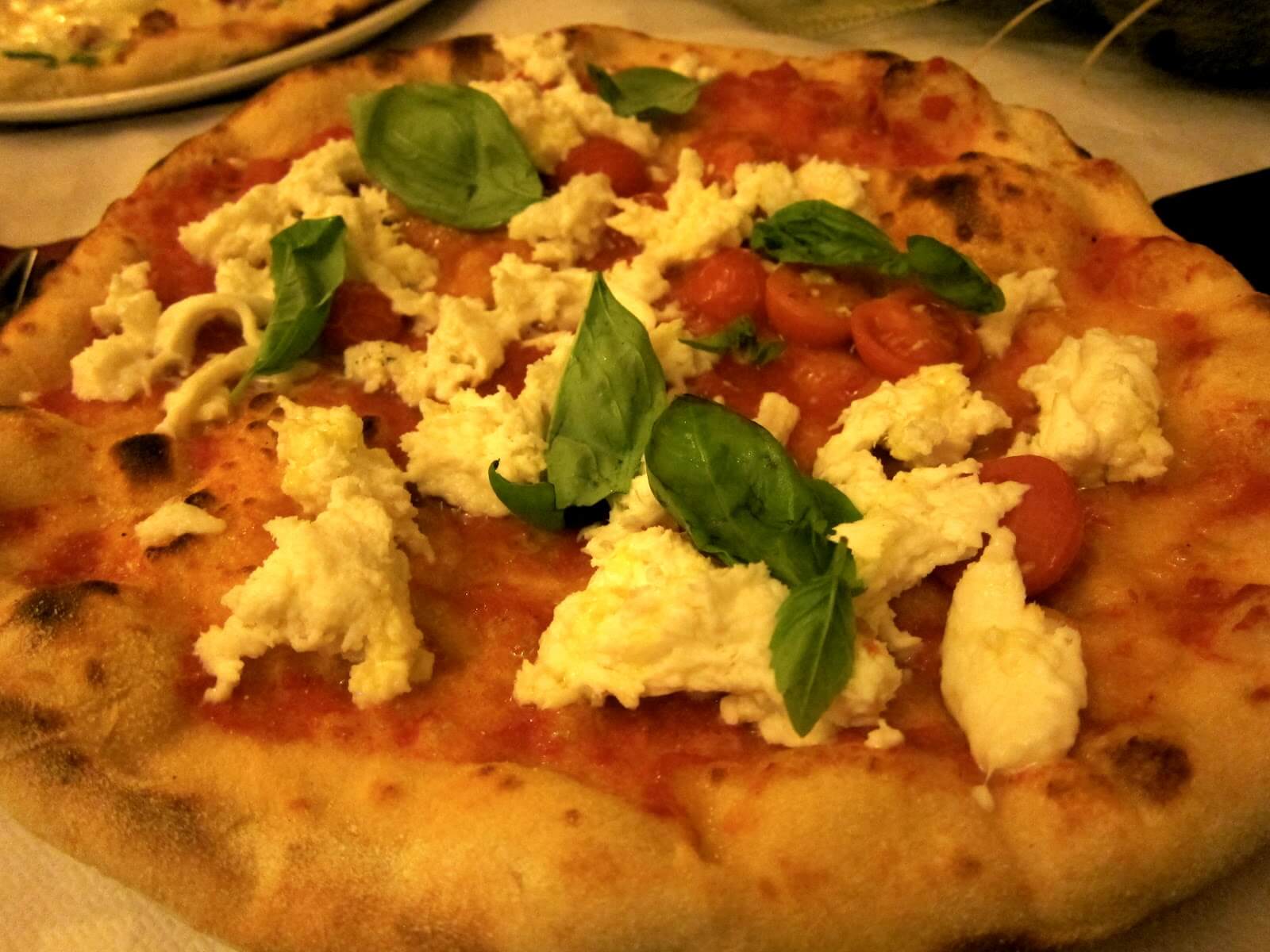 It is such a small place hidden in the tiny streets in Vicolo del Bologna. But it can be always seen immediately due to a huge crowd of people who can be waiting for their table for an hour or more! 
Worthy to visit here is also a historic Arco di San Calisto restaurant. 
Aperitif time will be good at Freni e Frizioni, just out the Trastevere. Maybe it will be loved more by a younger generation, but still it is a quite well-known place in Rome.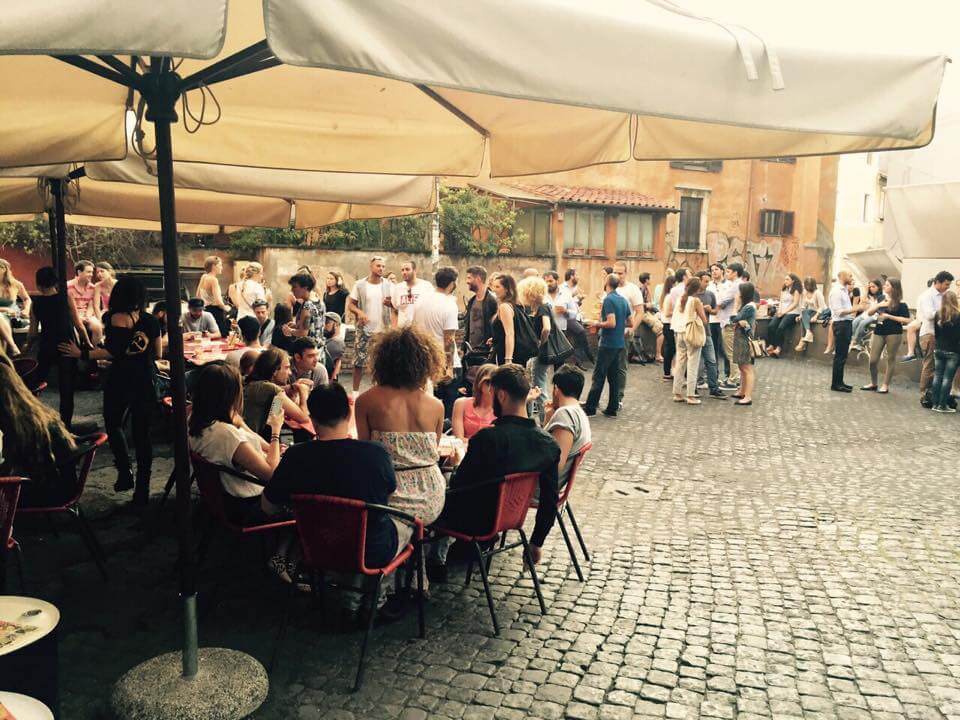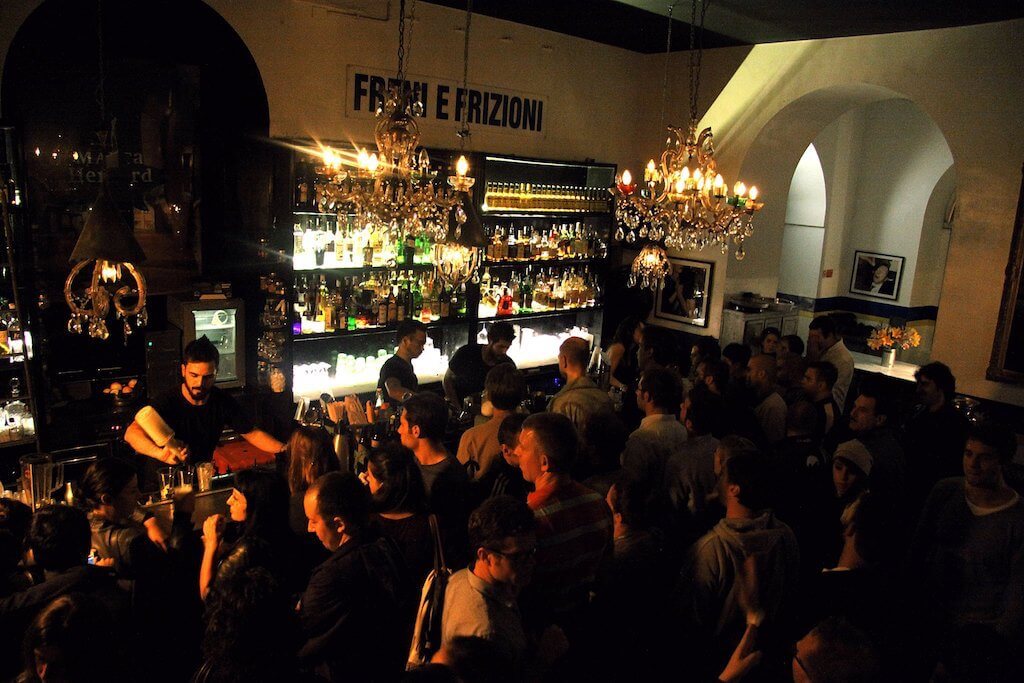 During the summer time, I made my own record! I had a dinner in Trastevere at 1 am! Incredible, but true! That was, by the way, pasta cacio e pepe. Actually, it is totally a common thing to have a late dinner in such countries like Italy, Portugal or Greece and totally a weird thing for such countries as Ukraine. 🙂
Il Tevere during summertime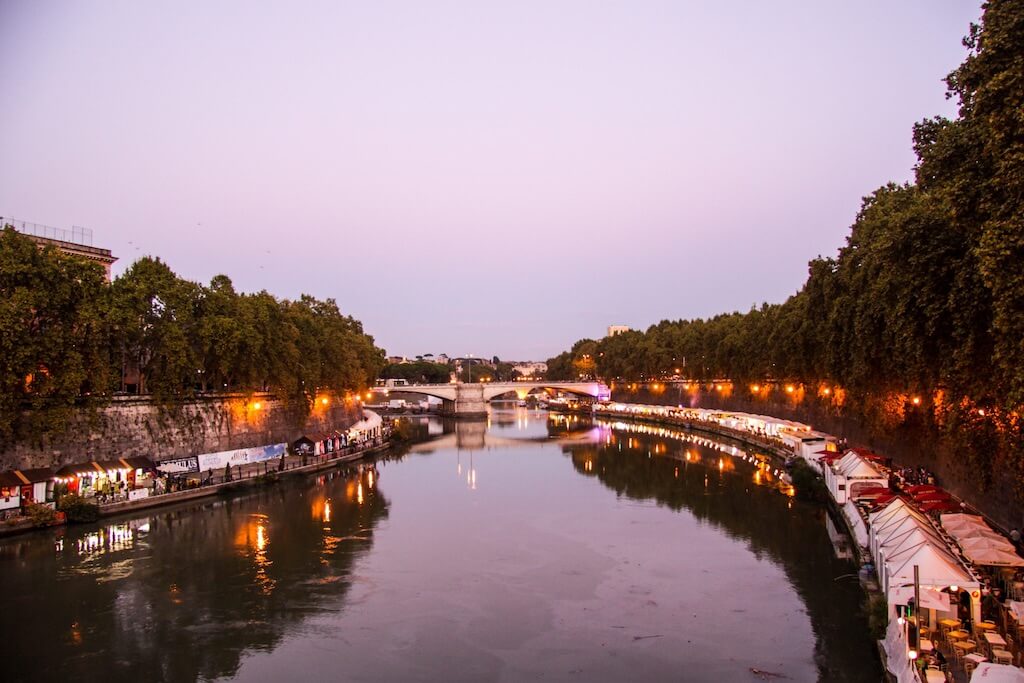 Near the piazze Navona there are places like Mimi e Coco and Il Fico. Il Fico I do like for it's first courses and especially for a seafood pasta! These places are a bit hidden, as a usual thing for me. Still they are easily reachable if you look the map attentively.
Checco allo Scapicollo – a restaurant out of downtown, is a right place for Roma football team fans, where they have a chance to meet its players 🙂
Moving towards Campo de Fiori where there is a small market during the day and a good bar space at night, try Osteria La Quercia, which is recommended by locals. As for the bar you can try any you'll like.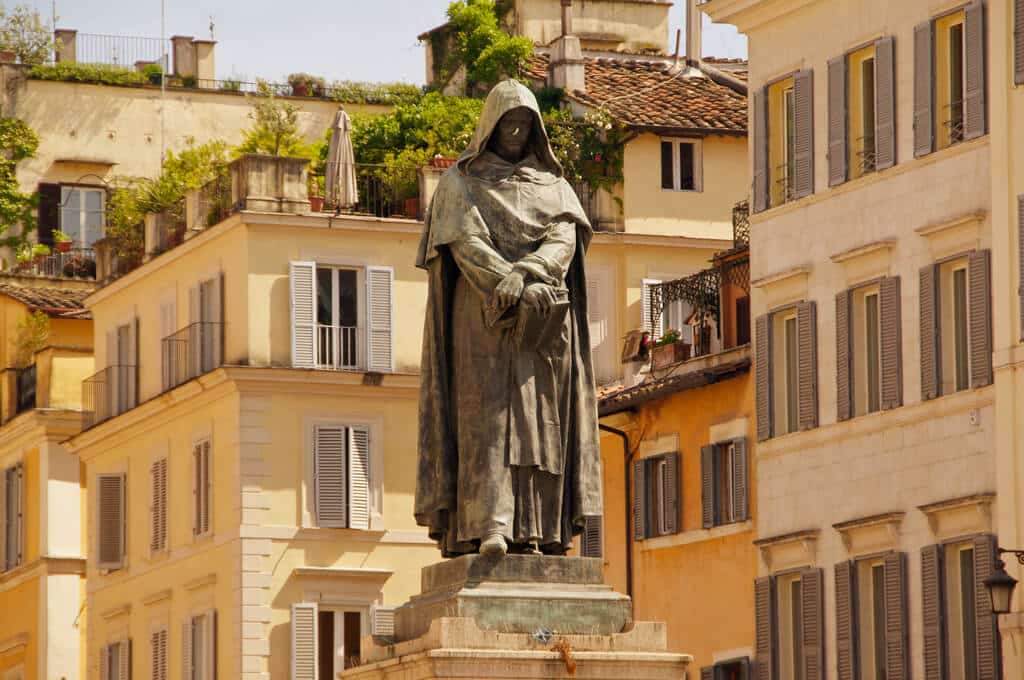 A really chic atmosphere you'll find in a Mo Mo republic restaurant.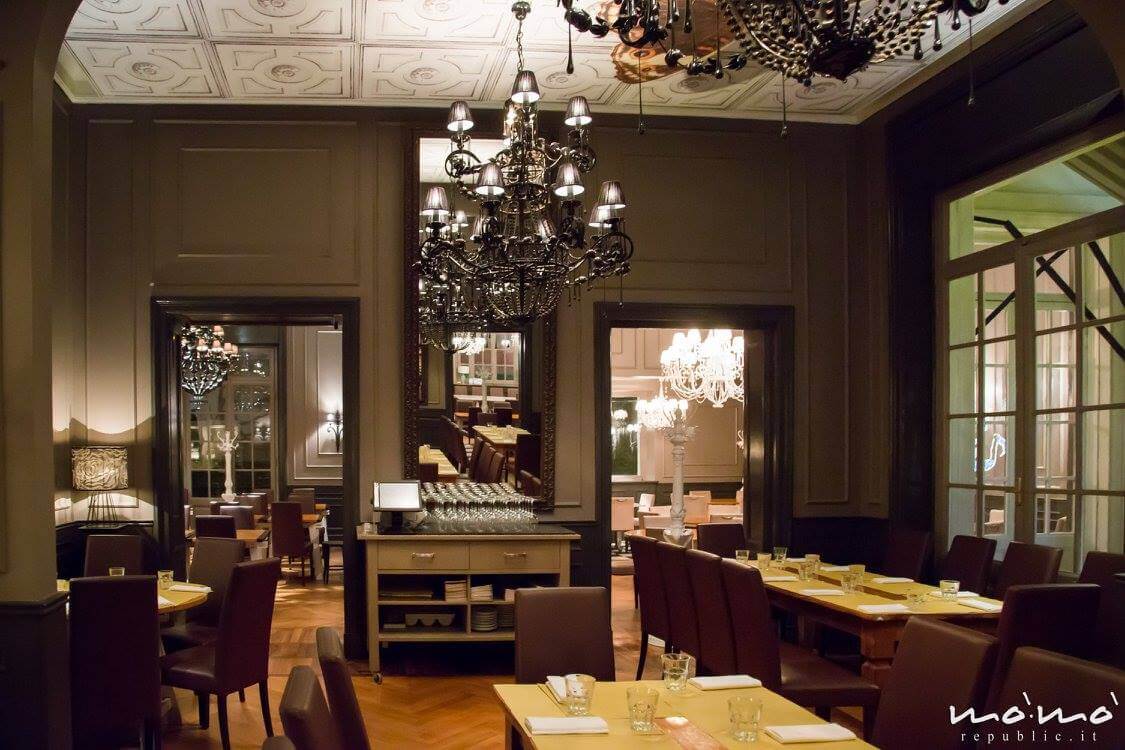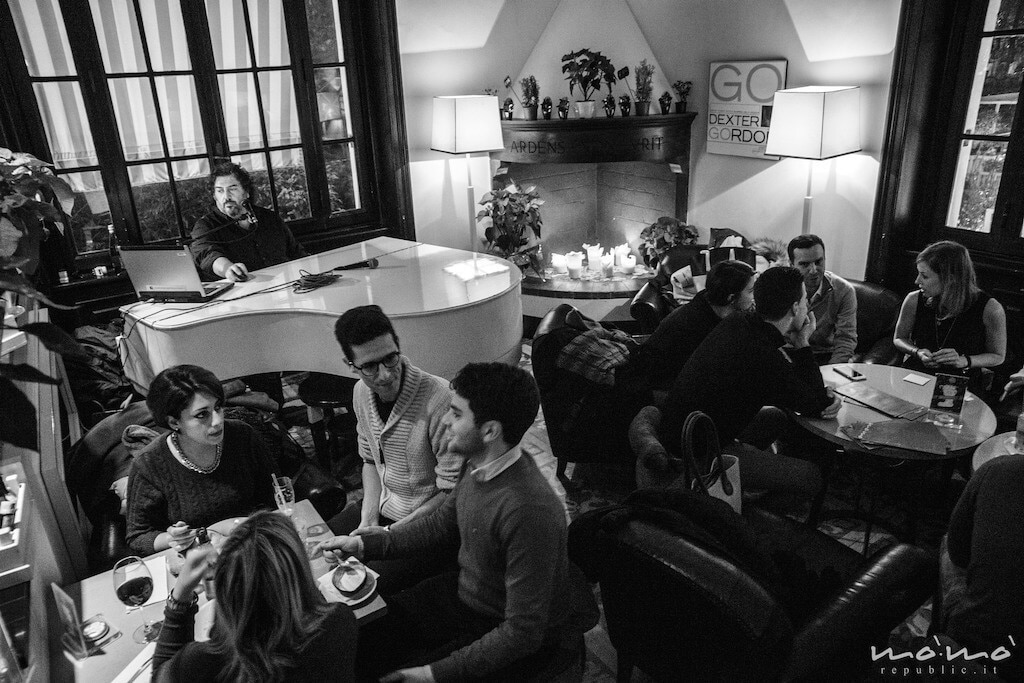 It is quite out the centro storico, but with a taxi it shouldn't create any problem. By the way, this is another place recommended by my local friends.
So in general, I do recommend you to choose Trastevere area and places around Piazza Navona for you dinner.
By the way, there is a storic bar right behind piazza Navona – bar del Fico. People come here for a mojito and a long talk. Let's finish our gastronomic tour with Eataly!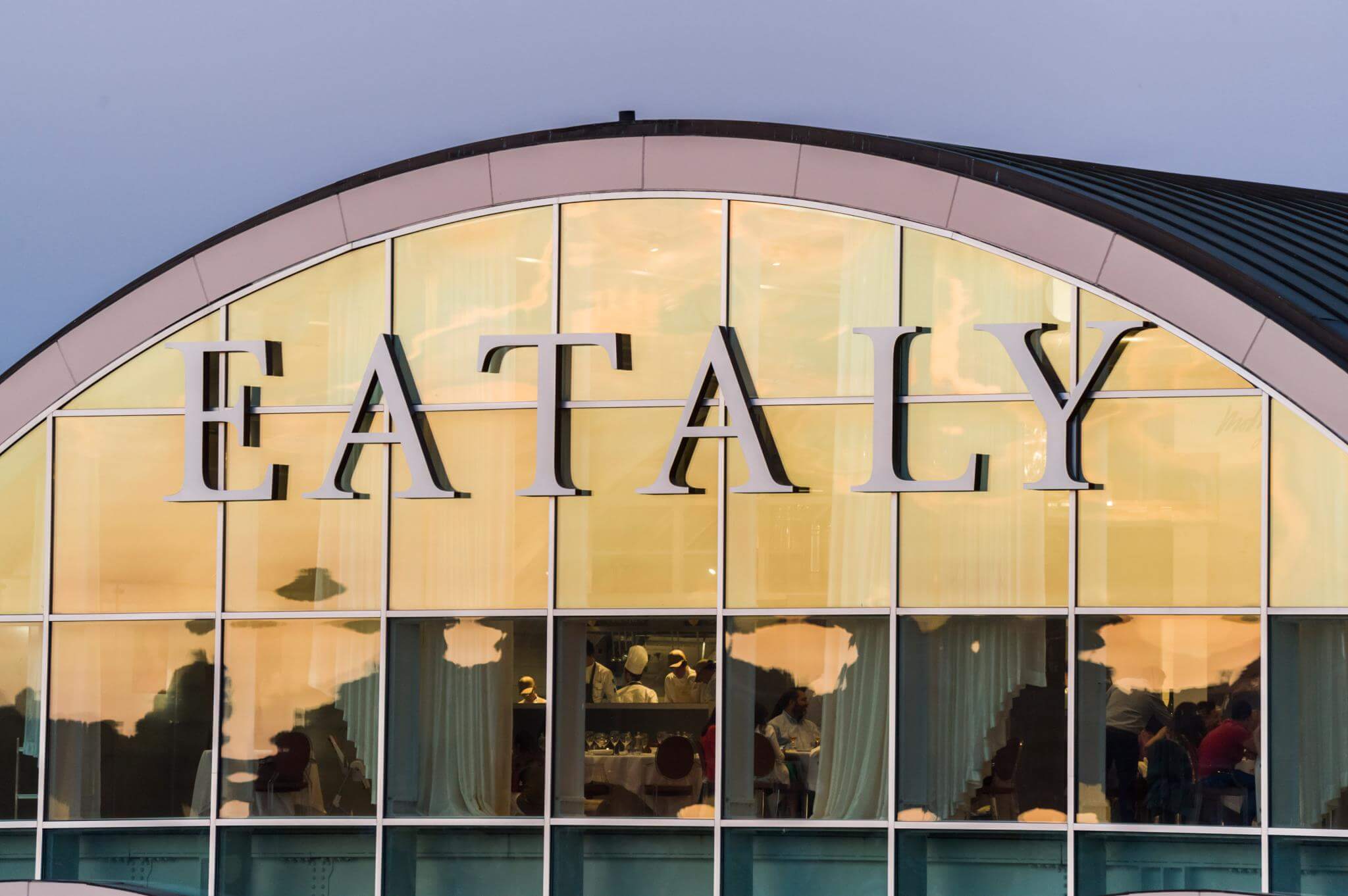 A spacious food mall, where you can buy or taste many Italian specialties. It is a respectively new Italian brand, which spreads around the world. It is some kind of an alternative to the traditional small food shops or markets, but it can be a good place for those who like modern and traditional.
Rome is huge, so new restaurants, wine bars might appear really often. But I hope you'll like something from this list as well. Don't be afraid to get lost! Leave the map, look around, talk to people and you'll explore your own Rome!
Have a great trip and keep it local with #Feetoutofbed 😉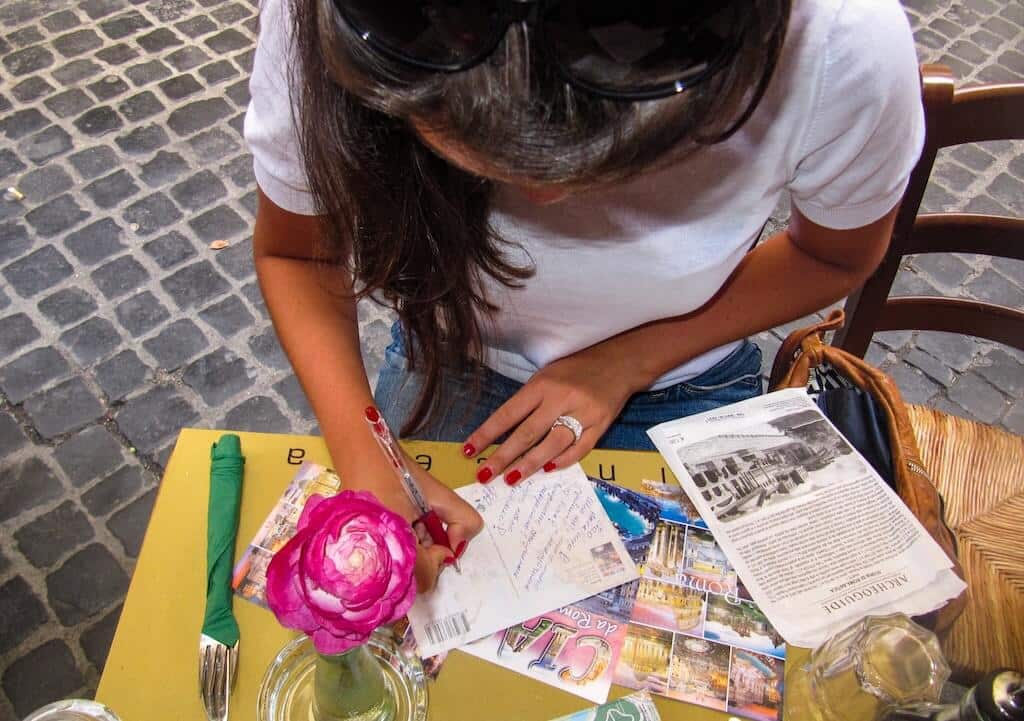 @Mimi e coco