Recently I see more and more people putting their images in social from trips to Portugal. Portu, Lisbon, some reach Algarve. I haven't been yet to Portu, but I do love another abovementioned spots. I do loved Portugal. Very friendly, funny, with a totally different architecture and style that I've expected when I did there the first trip.
Planning the trip to Lisbon, consider that around the capital there are lots of characteristic spots. So substitute a common journey to the capital with some beach or even surf experience, fairy-tale castle visit and some super tasty lunch with crabs, where the locals come 🙂
Don't be afraid to come to Portugal in winter, you'll find sun here! That is another reason why I love this country. In November even if it rains, go for walk! The temperature is absolutely comfortable.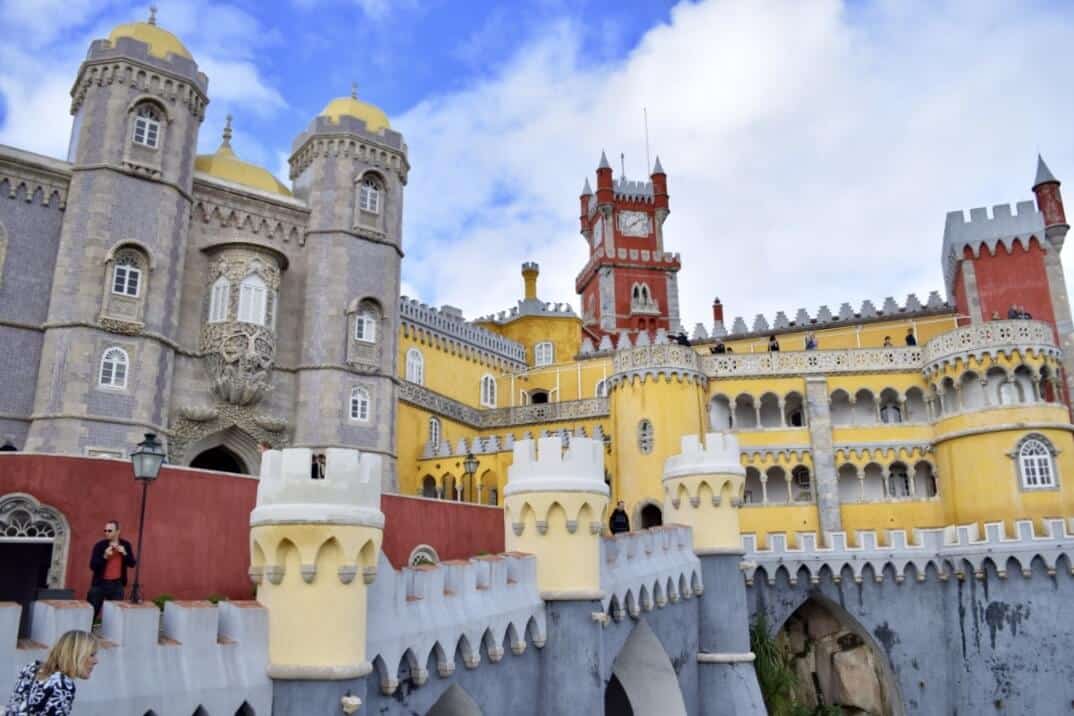 A day in Sintra. How to get there
Lisbon and Sintra are connected by a reliable and inexpensive train service and this means that Sintra is easily accessible for all.
30 minutes away from Lisbon by train.
Consider that Lisbon has several train stations. The train to Sintra departs from the Rossio train station, which is located in central Lisbon and you will always recognize that fantastic building.
Price for go and back is €4.30.
Sintra train station is located 1.5km from the historic center, while the Pena Palace castle is at the top of a hill, far from center. So to get everywhere go further from the train station (actually, follow the flow of tourists same like you) to take a bus 434 which connects the train station, the historic town and the Pena Palace.
For the bus you have to pay separately.
So I immediately took that bus and headed to see that unbelievably colorful medieval castle, which seems to be a Disney castle actually.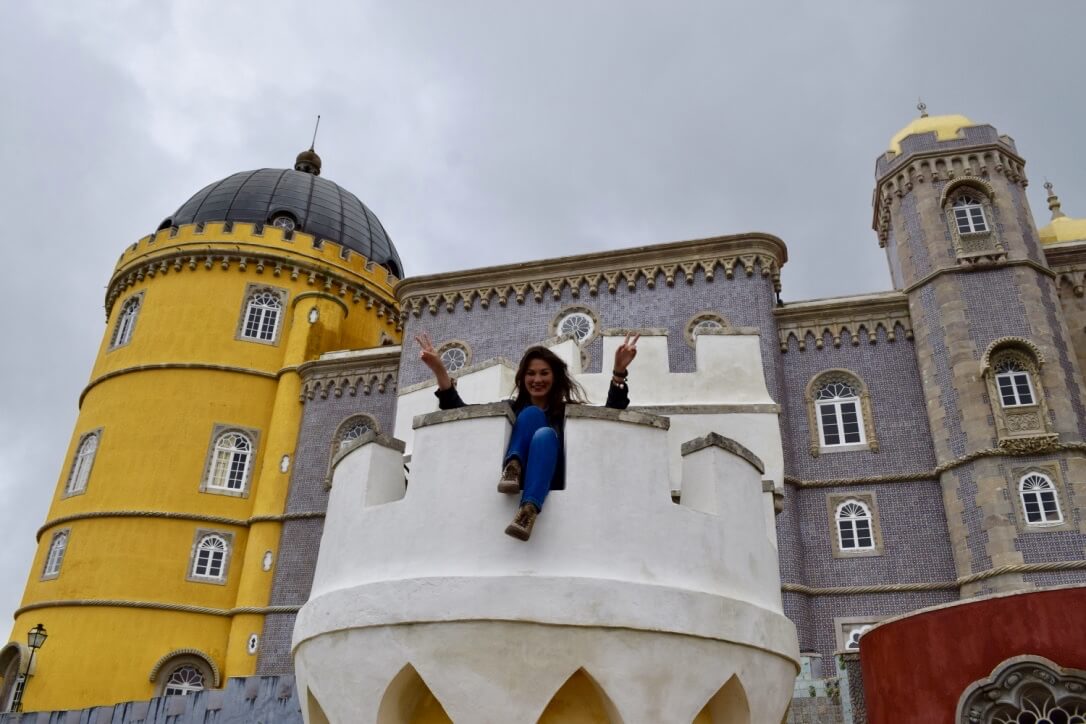 A bit of story
The castle has a long history. It was built on the site of a medieval chapel dedicated to the local Virgin Mary call "Our Lady of Pena in XV century. This site became importance after a reporting of the apparition of the Virgin Mary. Later a sanctuary was constructed, which more later became a home for 18 local monks. This place was small, but mysterious. People came here to pray and ask Virgin Mary for miracle.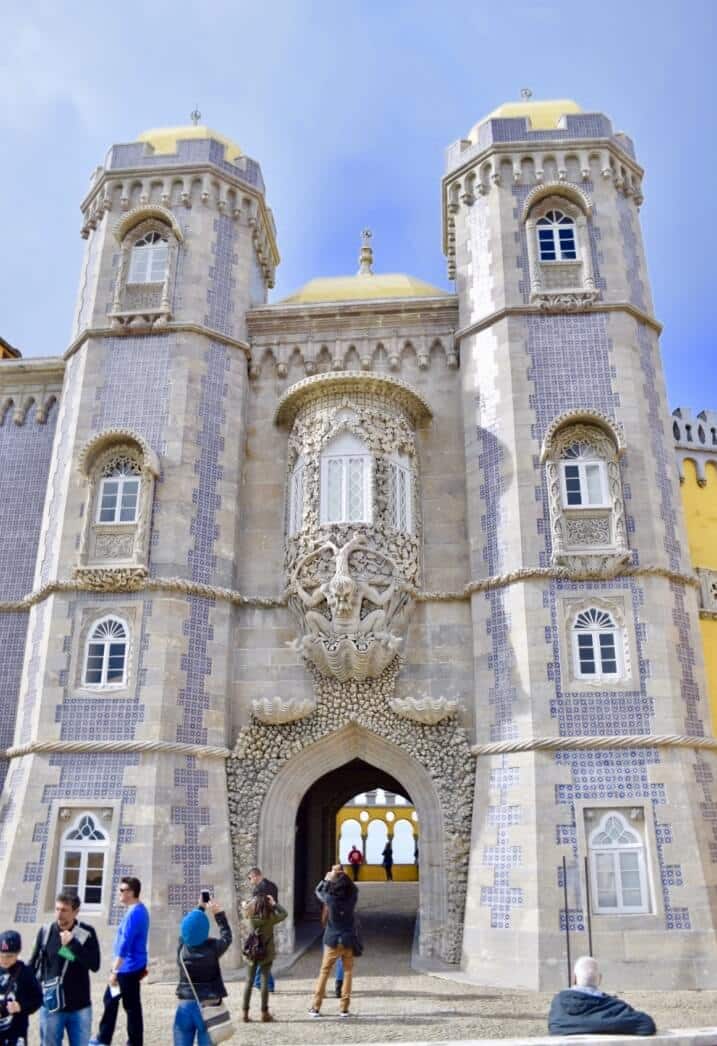 During the XVIII century the monastery was damaged a few times by lightning. And should have been destroyed by the earthquake which did that with Lisbon in 1755. But nothing happened to the monastery and that was a miracle.
A few decades later, information about a miracle on the mountains arrived to the young prince Ferdinand, the future king of Portugal. He decided to not only rebuild the old monastery, but also a great castle, which could serve the Portuguese royal family and the people. That happened in the middle of the XVIIIth and it looked like we see it now.
Today the Pena Palace of Sintra is in World Heritage Site by UNESCO and one of the Seven Wonders of Portugal.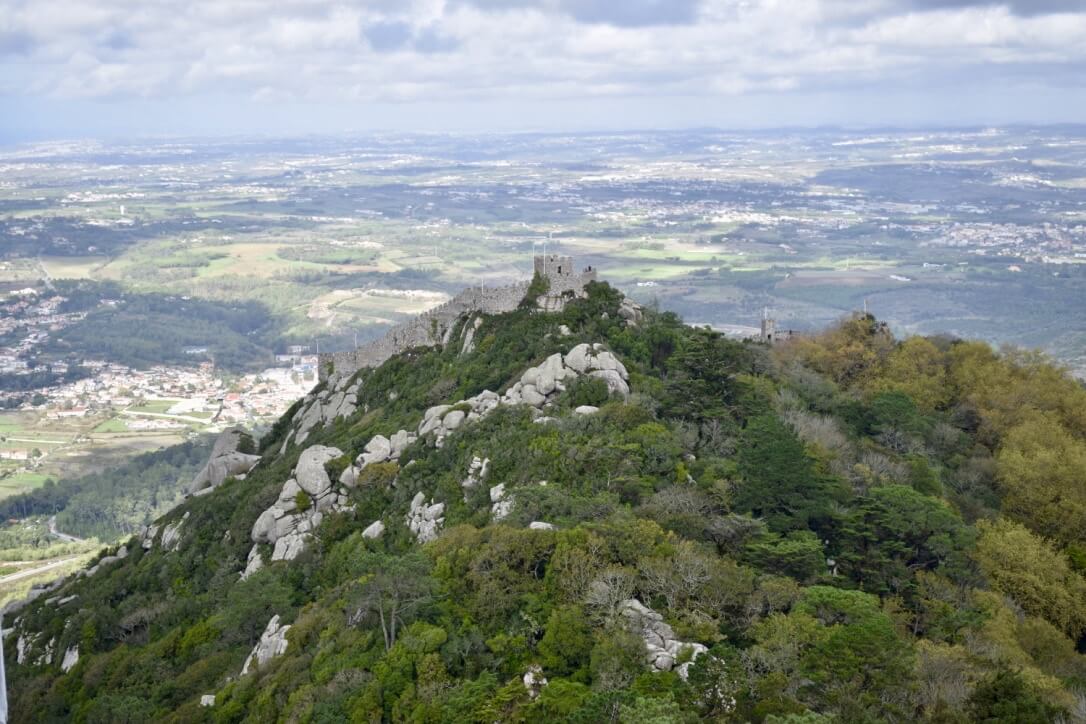 Except the castle there is also a huge park around the hill. So after visiting the beauty, I didn't want to wait all the 50-people line to the bus and went don't by foot. Well, by bus it took us about 10 minutes to get to the Pena castle, so be ready to walk 🙂
I missed when the hill ended and kept walking… And I was a bit lost and couldn't find the way to the downtown. So I walked down passing the small local houses and finally met a person 🙂
Ta-dham! After 5 mins I was in the historic center.
Sintra seems to be very small, but the concentration of cute buildings and green territory around amazes.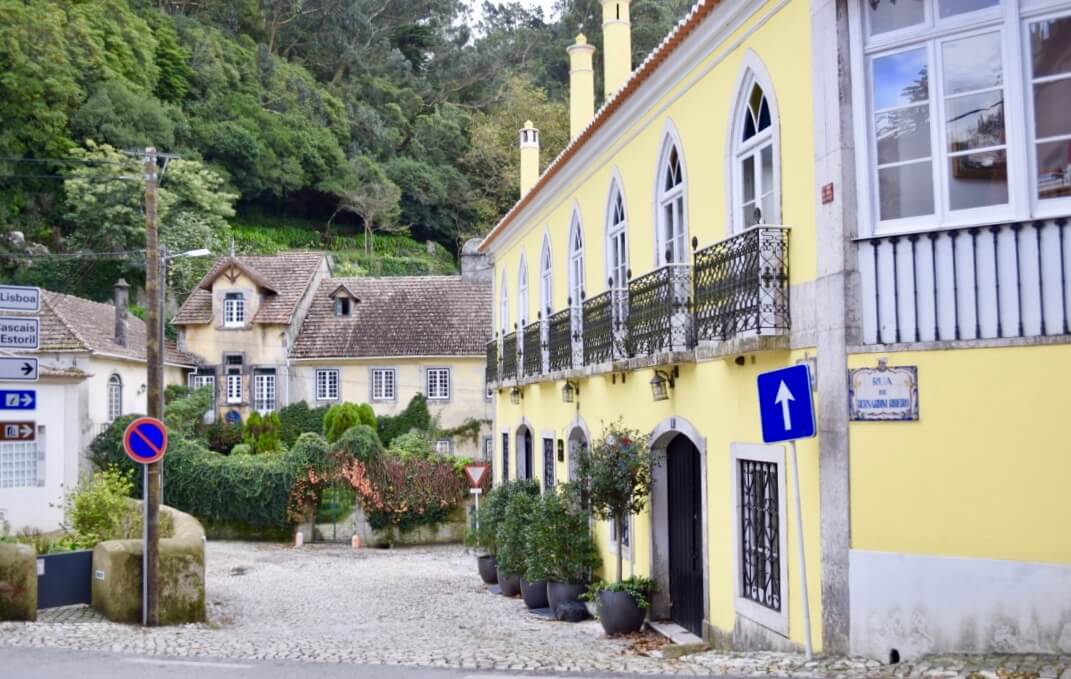 But first a stop to grab something tasty! I went to search for food. Later I found some tasty desserts and made a stop for galão [galau] – local coffee with milk in the legendary place Piriquita.
The historic center of Sintra is a charming example of a Portuguese town with tiny streets and traditional painted buildings filled with family-run cafes and small shops. Don't miss to take a picture of the Palacio Nacional de Sintra to complete your tour.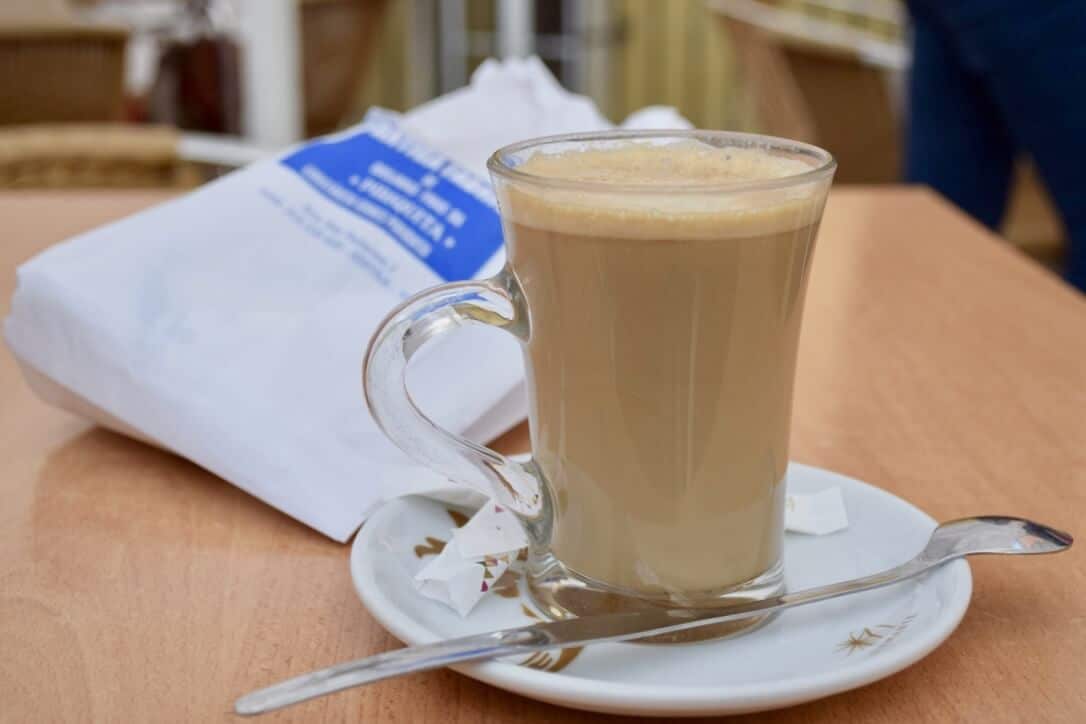 So I do loved that day! It is really worthy to visit this place. When in Lisbon, dedicate a day for Sintra 🙂