My summer 2016 ended up in Seattle – an urban city surrounded by a unique nature: from waterfalls to the city's guardian  stratovolcano Mt. Rainier. A good chance to see the local flow of life during the warm season! Actually, everyone was saying us that we were lucky with the weather as it was not raining. Yes, the Emerald City welcomed us with sun, so we had nothing to do but explore it! 
So the first place where you go is a Pike Place Market – a heart and soul of the city. It is described in every single guide on a front page.Yawing starts early here: someone comes to get the first catch seafood, another one for cheese which is produced here directly in a local mini-factory, but I guess everyone leaves the market with a bunch of flowers! This is amazing! All the market is in the blossom of the seasonal flowers. As they cost cheap ($5 & 10$) people just take it to delight the eye. And the whole street of moving people looks so bright.
Pike Place market is a paradise for everyone who loves fish and seafood!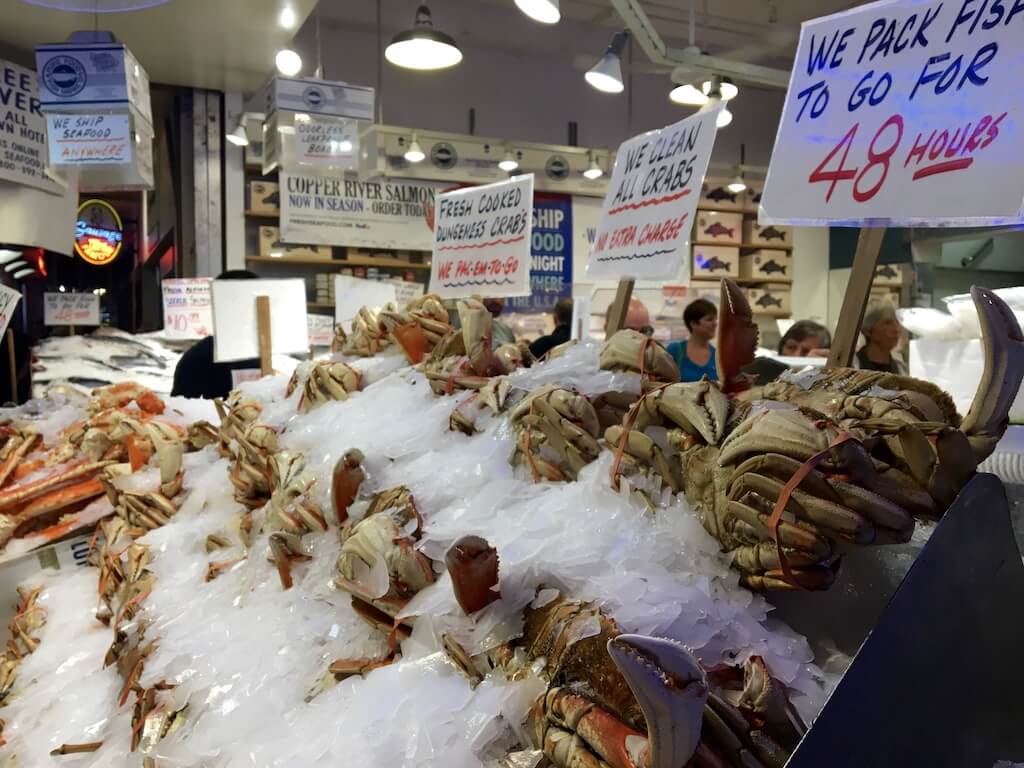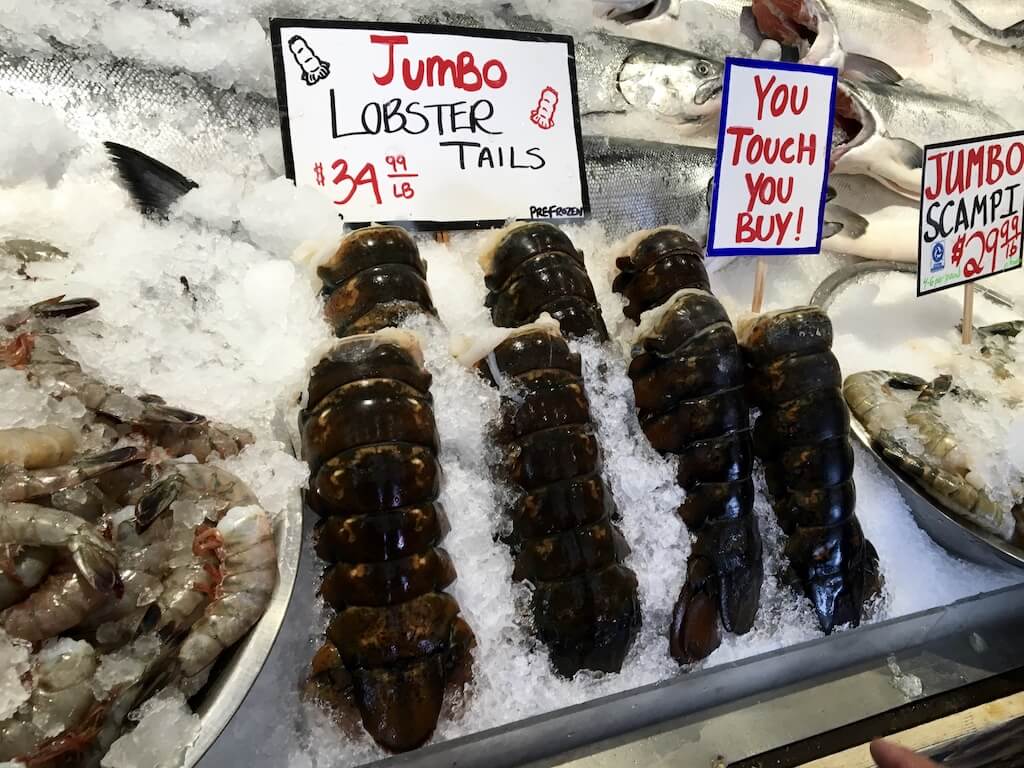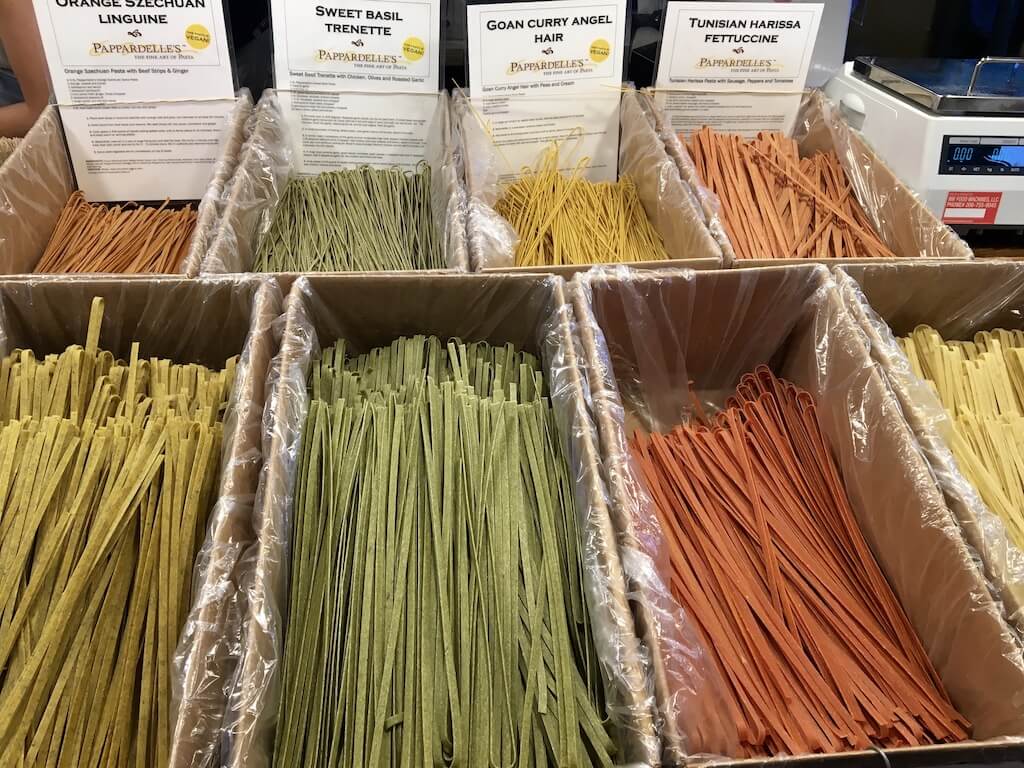 There was even a chocolate pasta! Italians would die.. 😀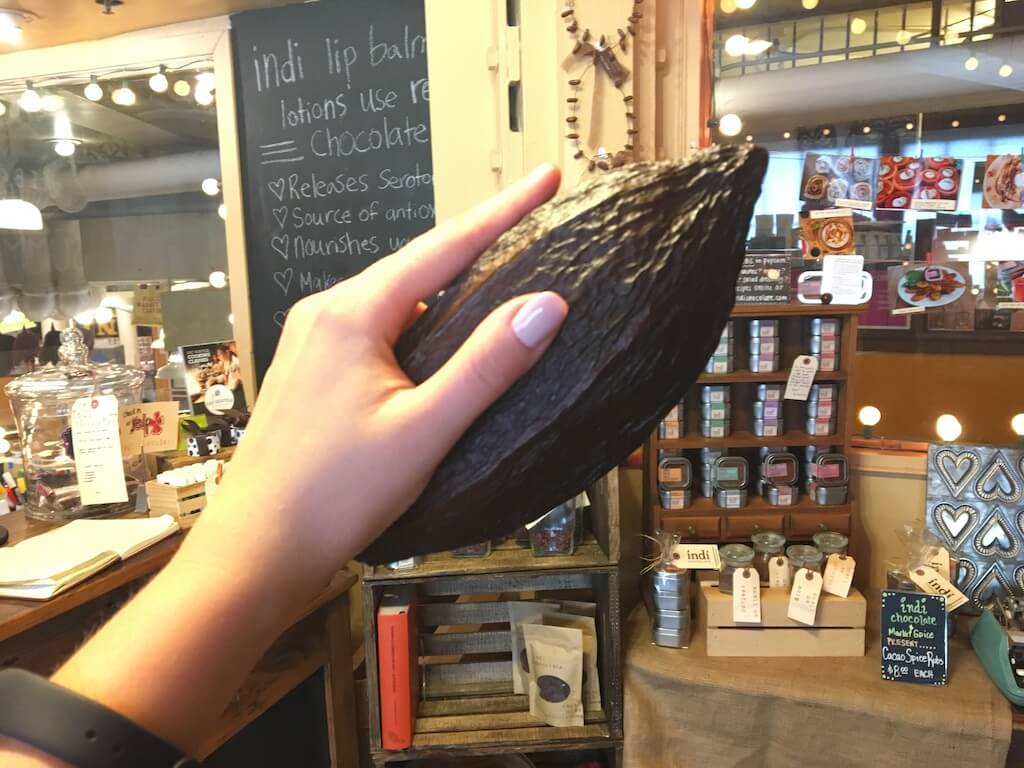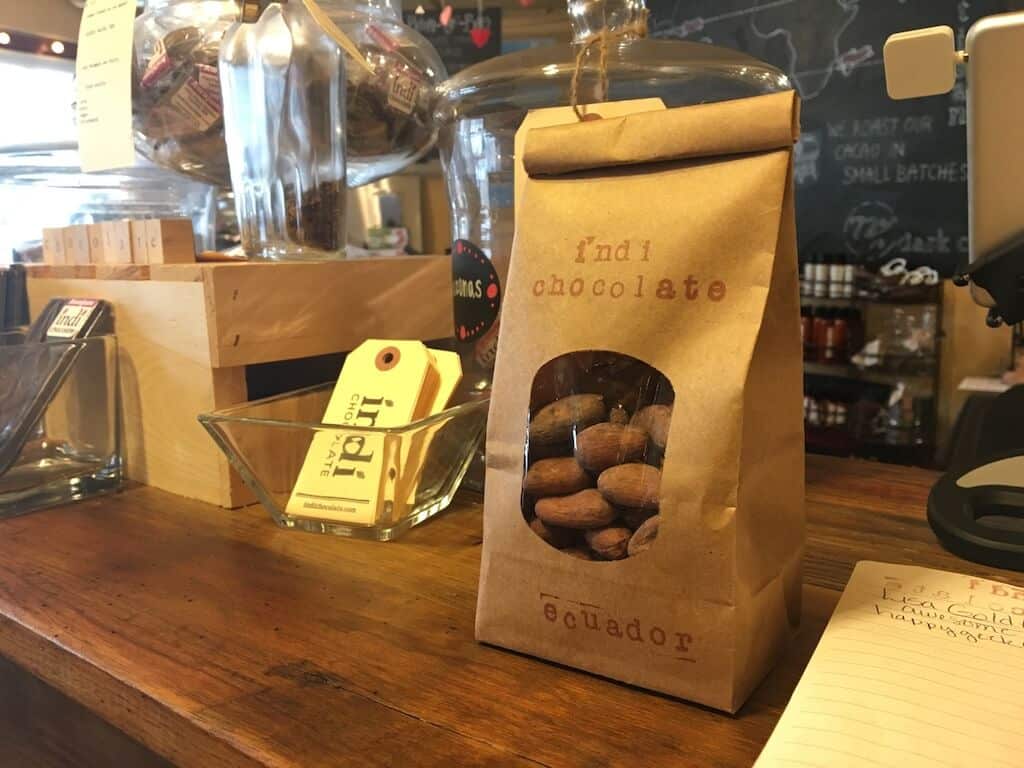 What else can be found here? The market has everything: from cacao beans and Pyrozhki cafe (I was like wow! 🙂 ) to the first Starbucks coffee place in the world! Yes, all this is here! The original Starbucks—on Pike Place between Stewart and Virginia Streets in the Soames-Dunn Building was opened in 1971. And even now it draws a line out the door by midmorning.
So you can be stuck here for a half of a day till the lunch time to eat some crab.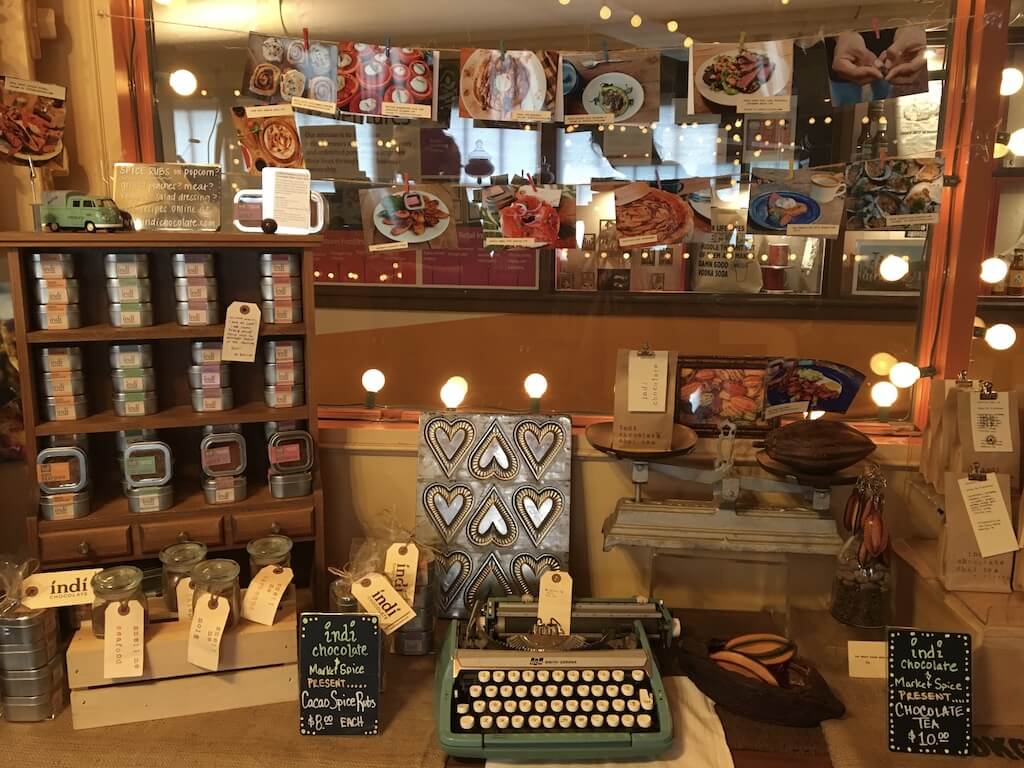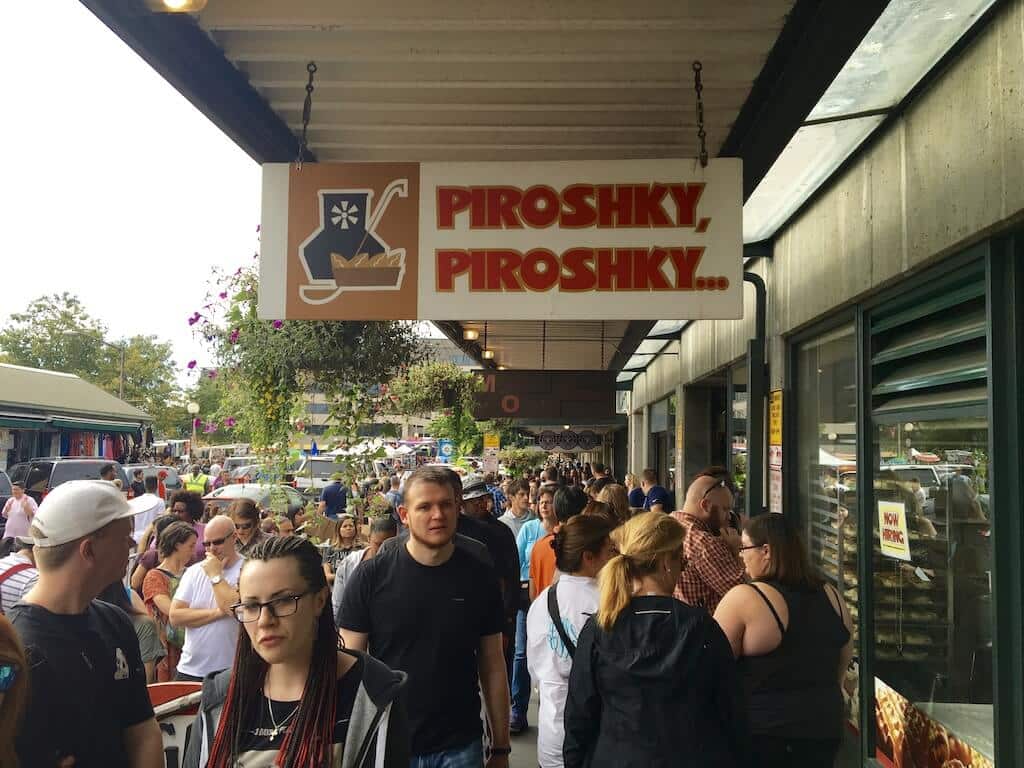 Gorgeous isn't it? 🙂 And the smell from that cafe was ahhh….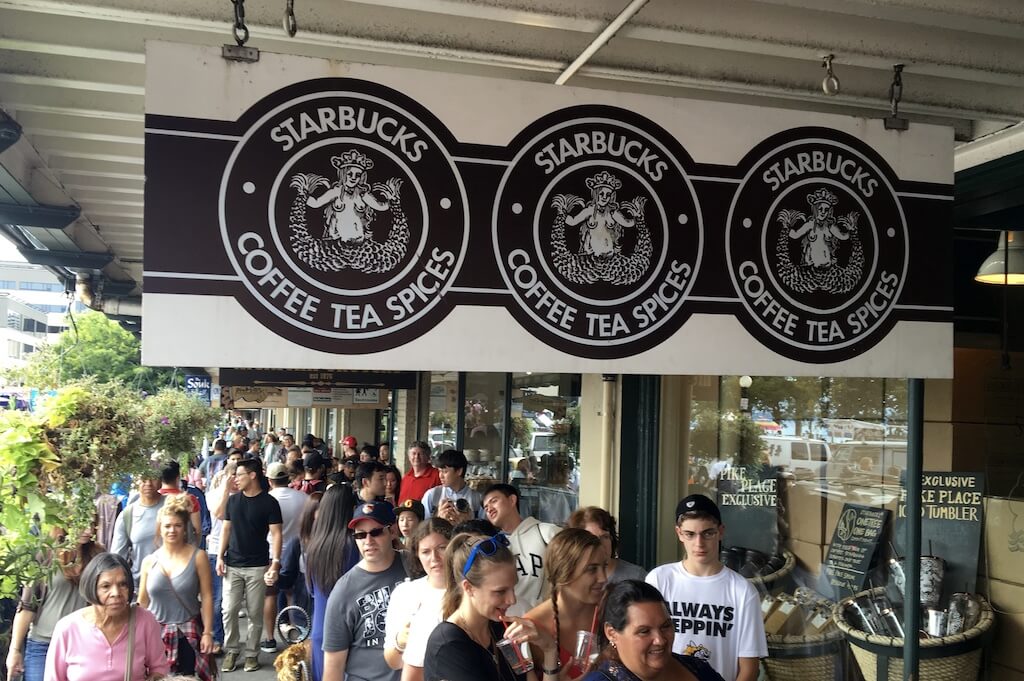 After the market we were exploring around. We found a tiny and such a cosy street right for an aperitif.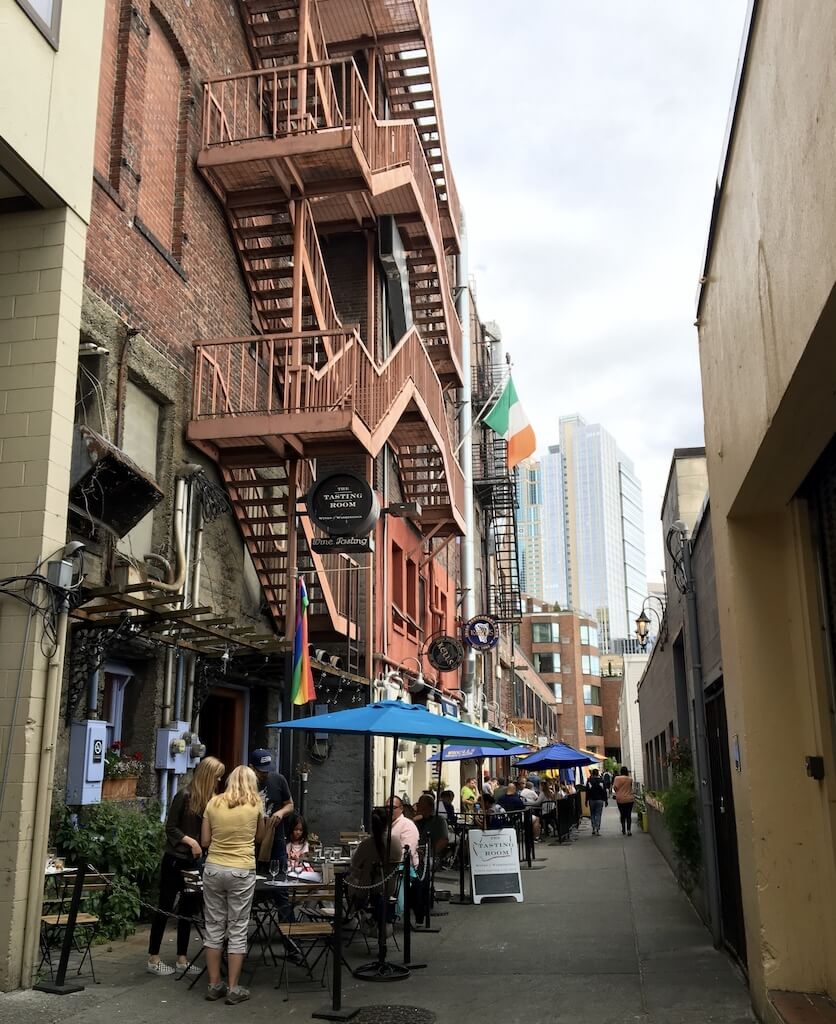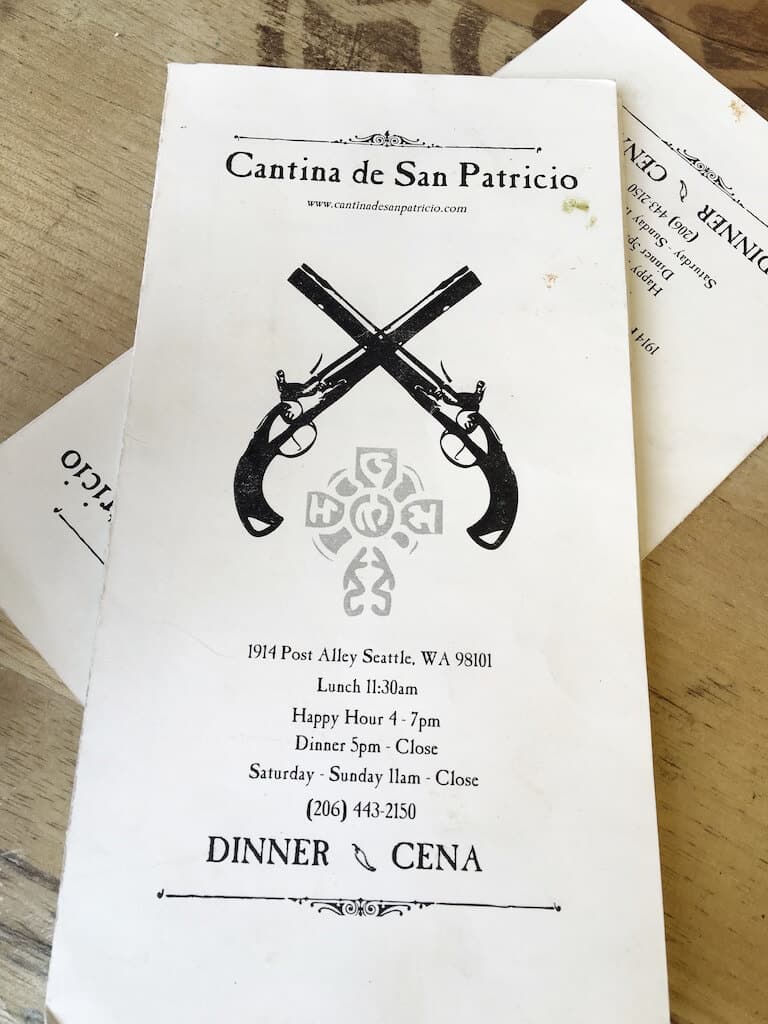 Space Needle and Chihuly Glass Garden
Plan your evening dedicated to a breathtaking view of a night Seattle and art. Come closer to the sunset to watch it from the Space Needle or choose first the Chihuly glass garden. When the evening comes the lights turn on and the garden becomes magic.
View from Space Needle (159 meters) by Konstantin Vasyuk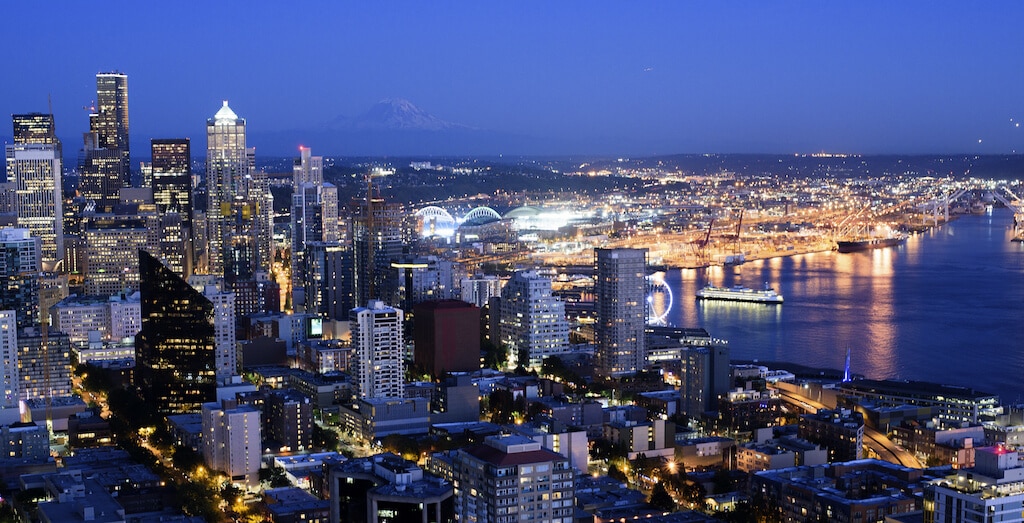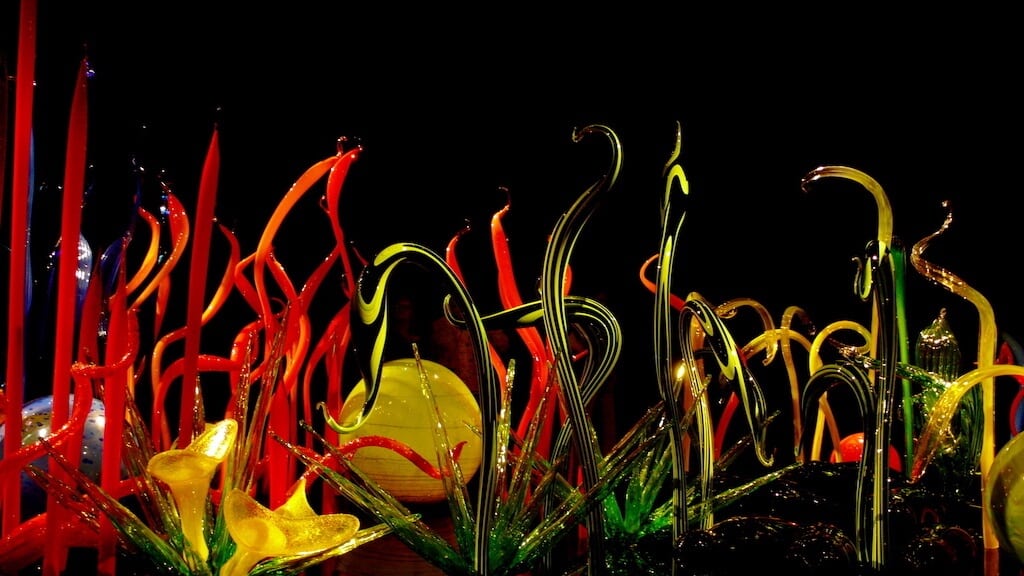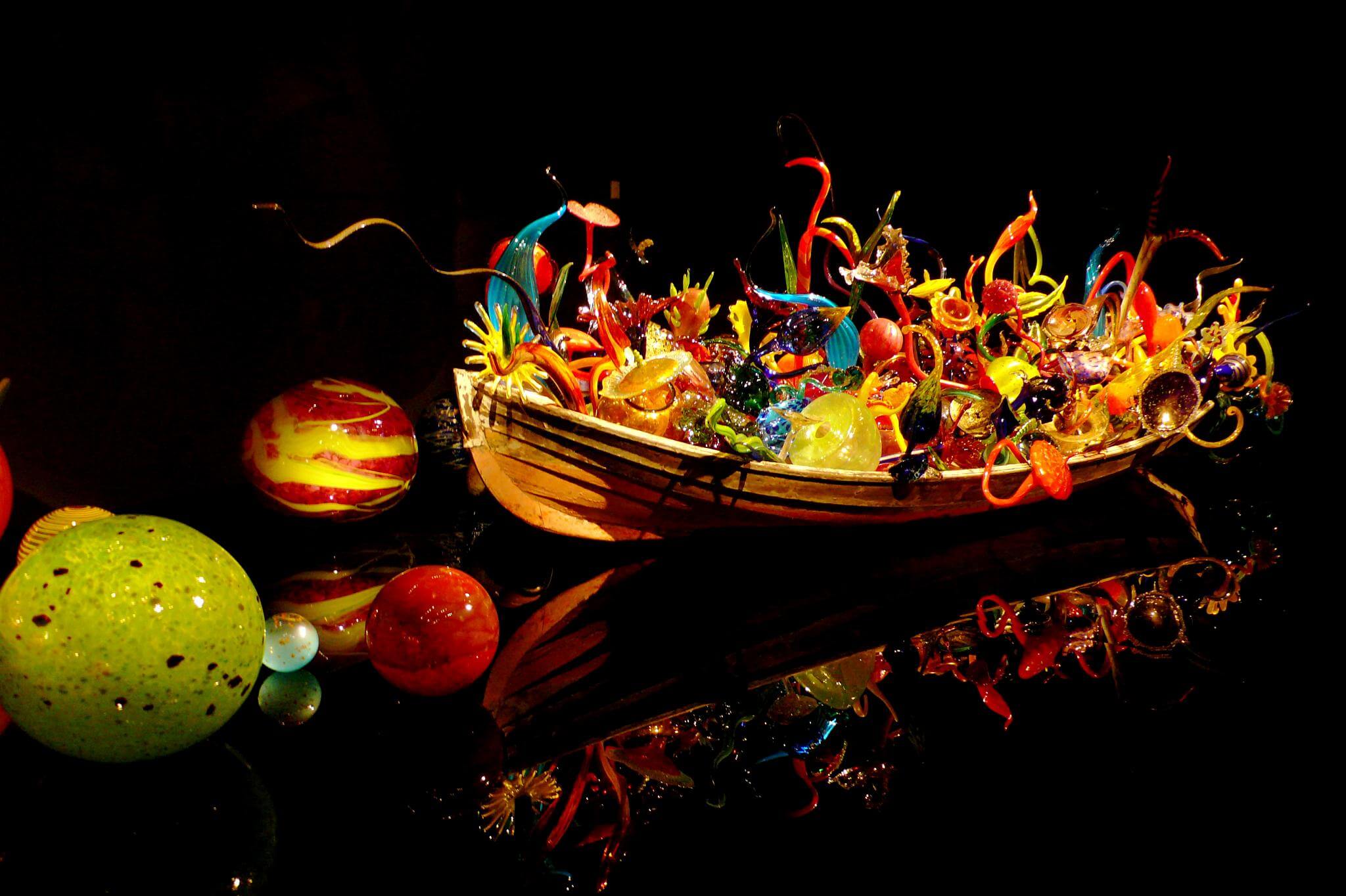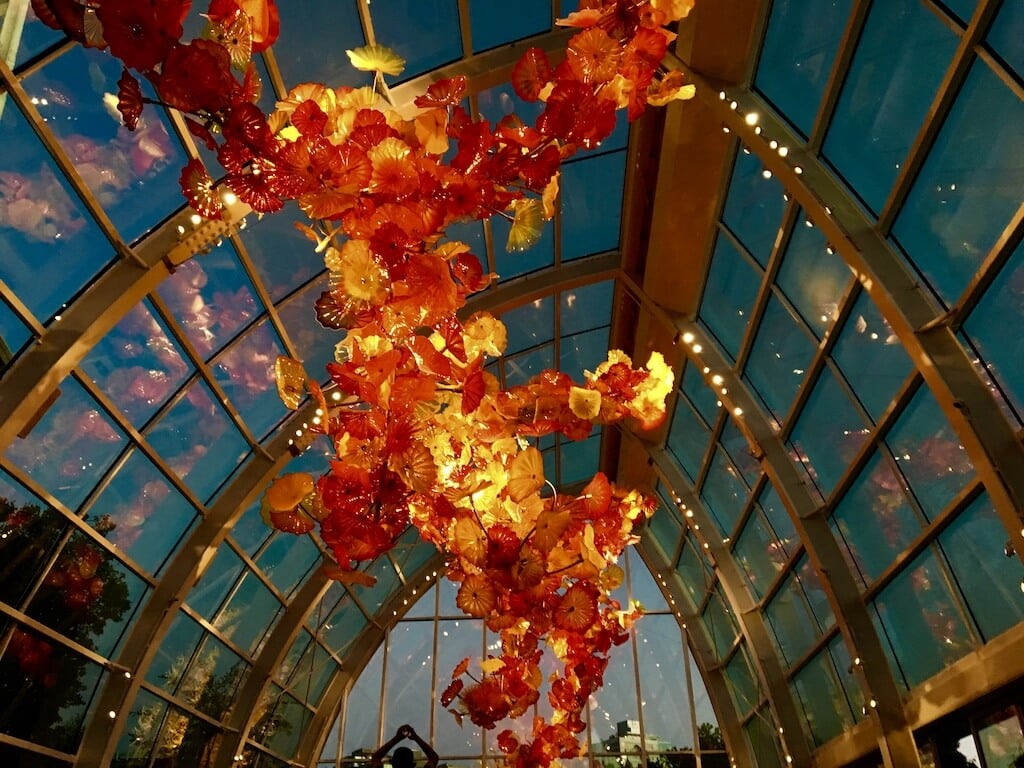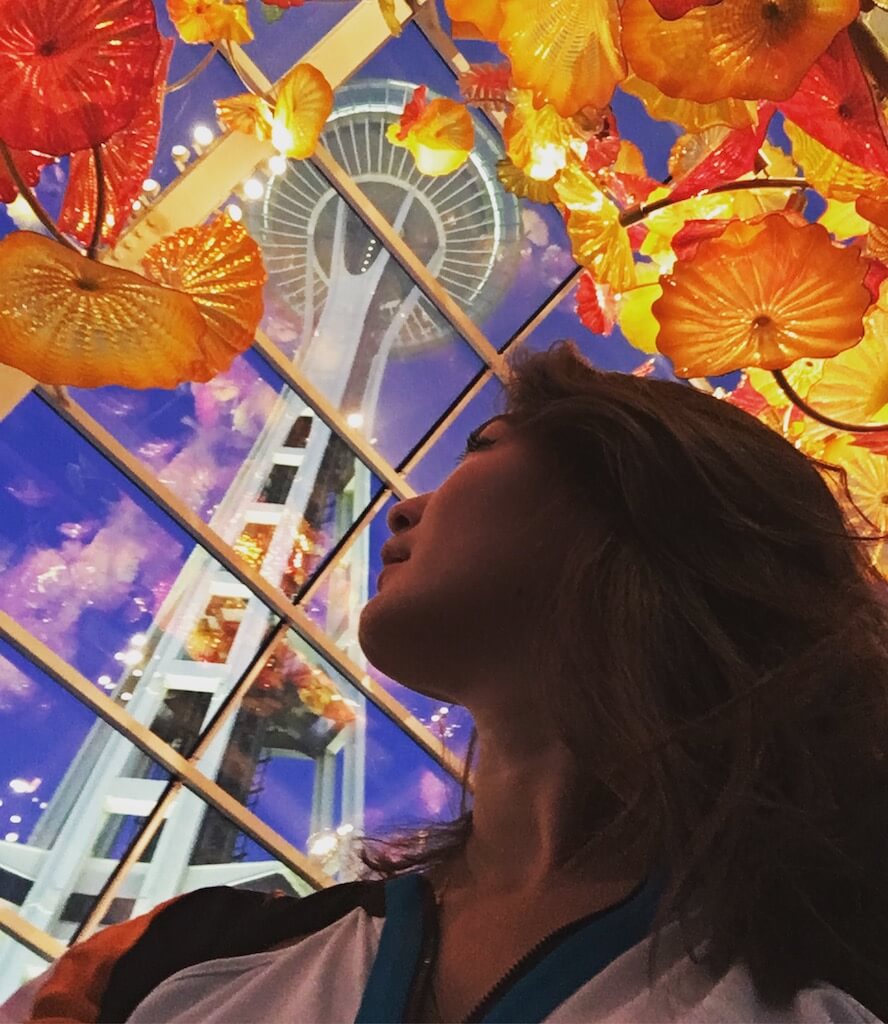 What else about Seattle?
PIN IT