I haven't traveled the world that much yet. And maybe one day I'll leave the routine and will launch my own huge and ambitious long-term journey. Or maybe not, I don't know yet.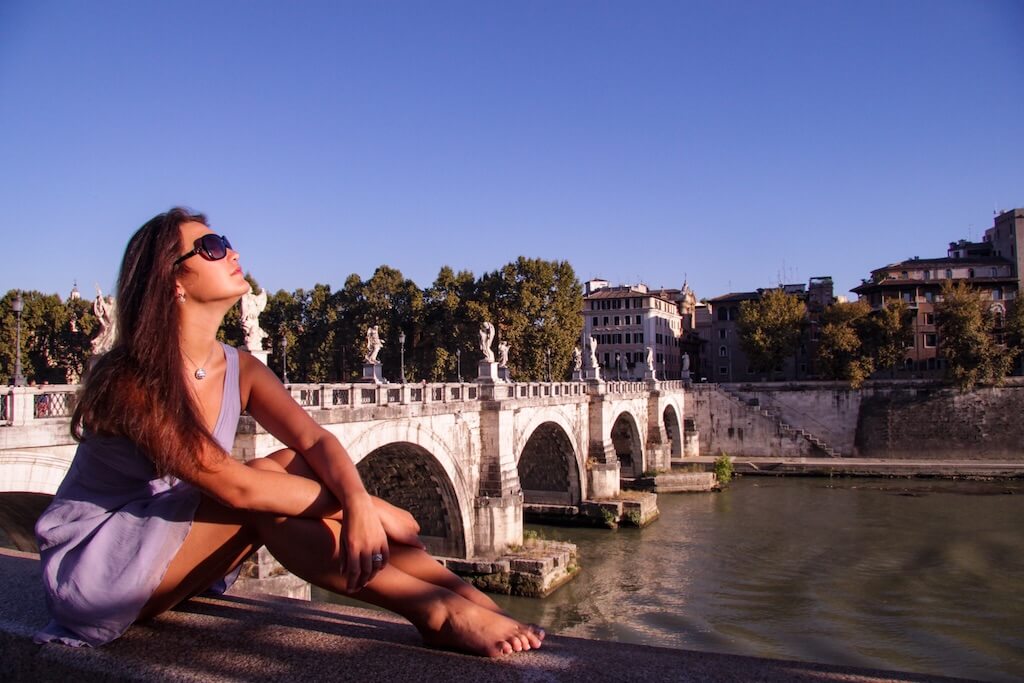 Seriously, I've been thinking much about it recently, but till now I guess I haven't had such a thrust to leave everything and go. What about you, guys? I am really curious about what made you make some quite long-term travels?
Hope to see many answers in comments 😉 But anyway, I am totally sure that more we travel more we become educated.
So yes, this is the reason #1. If we don't develop ourselves we stop. If we stop we go down. It is incredible actually, how a person who has traveled, even a little, differs from the one who hasn't left the homeplace. We observe, we compare, we learn. To gain a new knowledge is a huge work. I guess gaining knowledge via traveling is one of the most pleasant ways to increase the own level of knowledge.
Reason #2. We get acquainted with other people from different countries.
For example, in 2012, we had EURO 2012 in Ukraine and it is amazing how many people came to our country, notwithstanding some negative PR, etc. And you know what? I've never heard any negative opinion!
EURO 2012 final match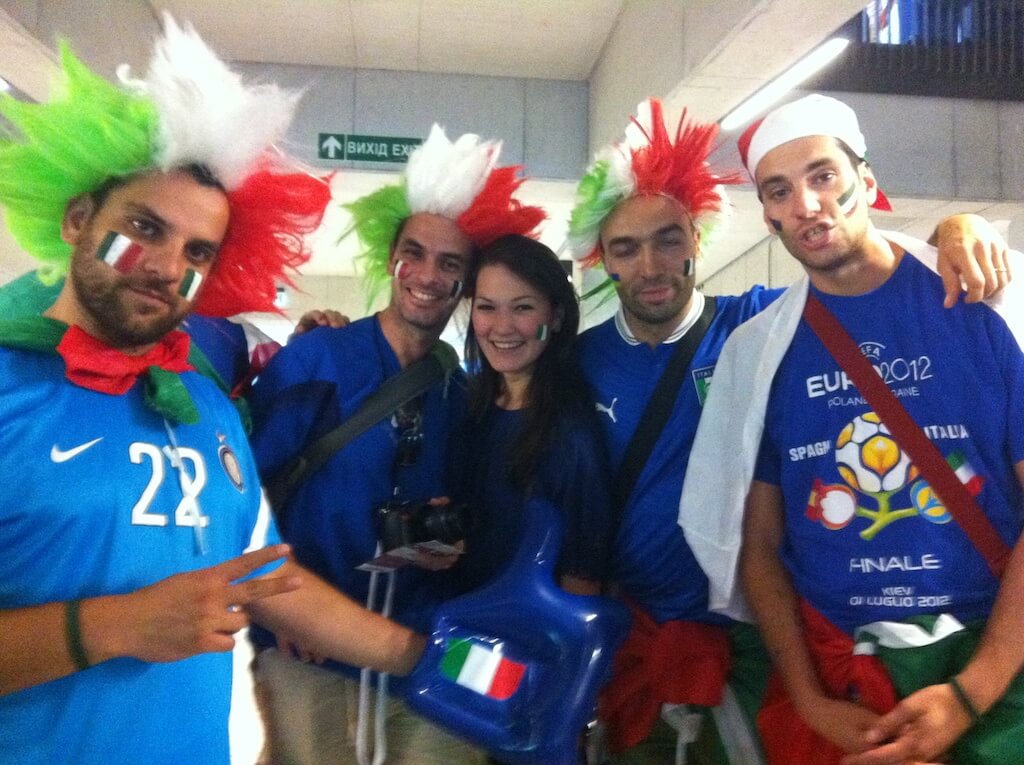 Of course, many things might not be like here or there, but the people, the culture, the hospitality – these all make an impression! I can say, that I've really visited the country when I've communicated with the locals or people who live there for quite a long period. Through people, we understand the character of the country. The nation is the core.
So, since the EURO 2012, I still have my awesome Portuguese friends, whom I've just met again a couple of months ago in Lisbon. And I'll be super glad to see them again here in Kiev!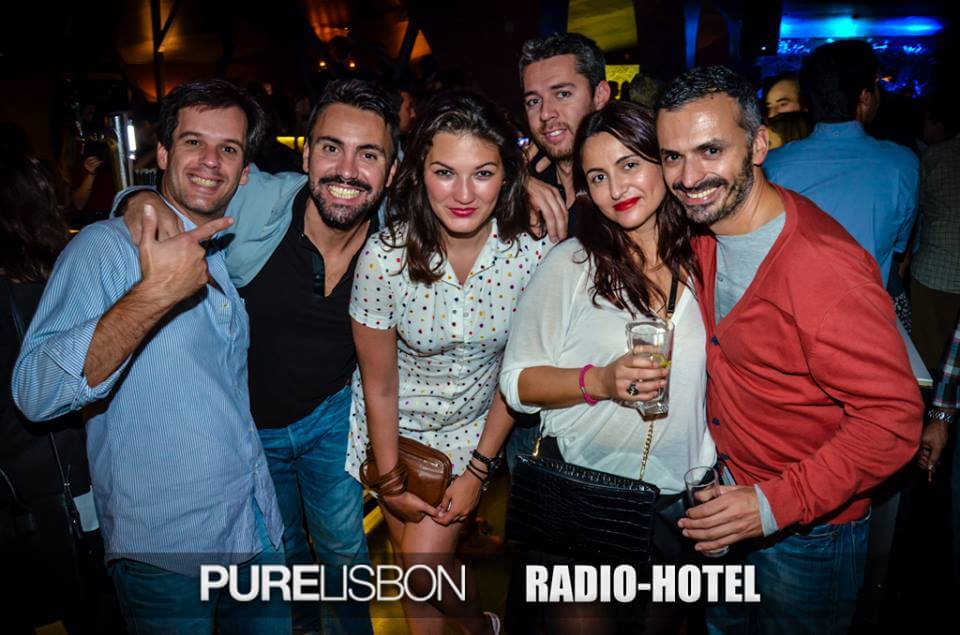 An interesting dialogue occurred to me in Crete, where I've met an Italian couple from Australia. While we were speaking, I've noticed the difference between the Italians I meet in Italy and abroad. Do you know what did they respond to me? "Maria, that's because we traveled the world! We left Milan 5 years ago and we moved to Australia. We are enjoying the life!", the guy said.
I cannot not remember a friend of mine from Belgrade and her great family! They received me the way I totally felt myself like at home. The funny thing is that I used to speak with Natasha in Italian, with her friends in English.. and which language to speak with the family, who doesn't speak English?! No problem 🙂 I spoke to them in Ukrainian, when I figured our that these languages are so similar. Amazing!
Of course, there will be Belgrade story soon on Feetoutofbed.com 🙂
So here comes reason #3. You might learn a couple of languages. Of course, if your skills permit.
Especially when I travel to the same language group countries, like Italy, Spain, France, even Portugal, it is really interesting to learn some local phrases. Knowing one language from the group it becomes an easy thing. Plus you can figure out the similarities with the other languages to yours.
My native language is Ukrainian. And it was so funny to listen to the Portuguese friends speaking Ukrainian! 🙂 It sounded perfect, by the way! Imagine where is Ukraine and where is Portugal, but it sounds so close.
Reason #4. Feel like a local.
If you travel for a quite long period or you come to a friend's place, you have a perfect chance to discover the things how they really are.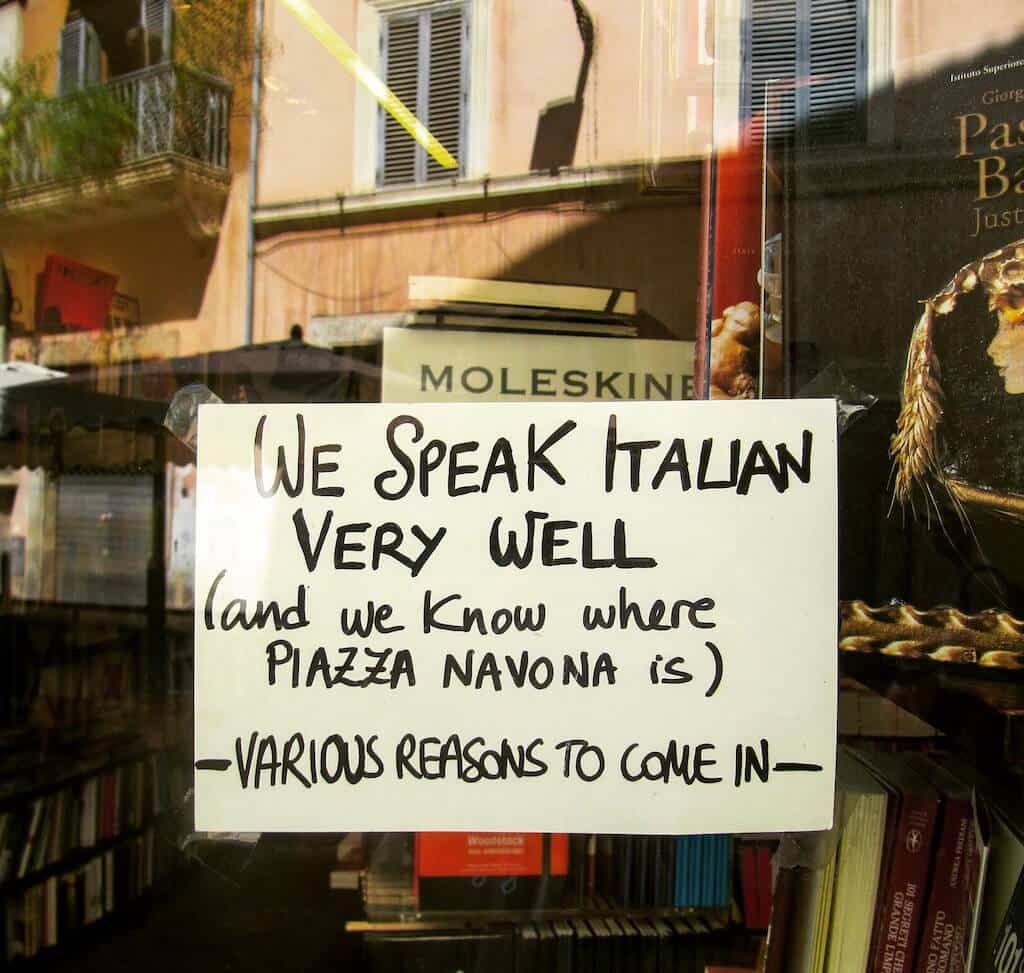 Reason #5, which comes from the previous one is that you can always stay at your friends' place and which will be good for your budget.
Reason #6. Traveling can inspire you for new activities. For example, write a blog 😉
And here I should a big thank you to my closest friends, who've pushed me to this.
Reason #7. It extremely develops your managerial skills and self-sufficiency. Of course, if you don't book everything with the help of the agency.
But if you do everything on your own, starting from the visa finishing with getting out of a difficulty.
There was a funny story with me in Rome in 2013 🙂
I was in Florence and it was a very cold February in the whole Europe. As I was staying there for almost a month, I suggested to my friends to go to Lisbon. It was the only place with +15 C! The flight was from Rome and it took us around 5-6 hours to get there from Florence, as everything and the railway were totally blocked by the snow.
We caught the first Eurostar which arrived and finally we were in Rome. Of course, we missed the flight the next day. We took the train from the station to the airport, as all do. But instead of getting at the airport in 40 mins, we stuck on the train for 2 hours without any announcement (the specialty of Trenitalia), again because of a snowfall. So we couldn't do anything else but buy new tickets, which cost us 200 euros more per person.
By the way, a good life-huck for you: if you complain in Italy, remember that it is useless! Even if you talk to them in Italian 🙂
Finally, we reached sunny Lisbon!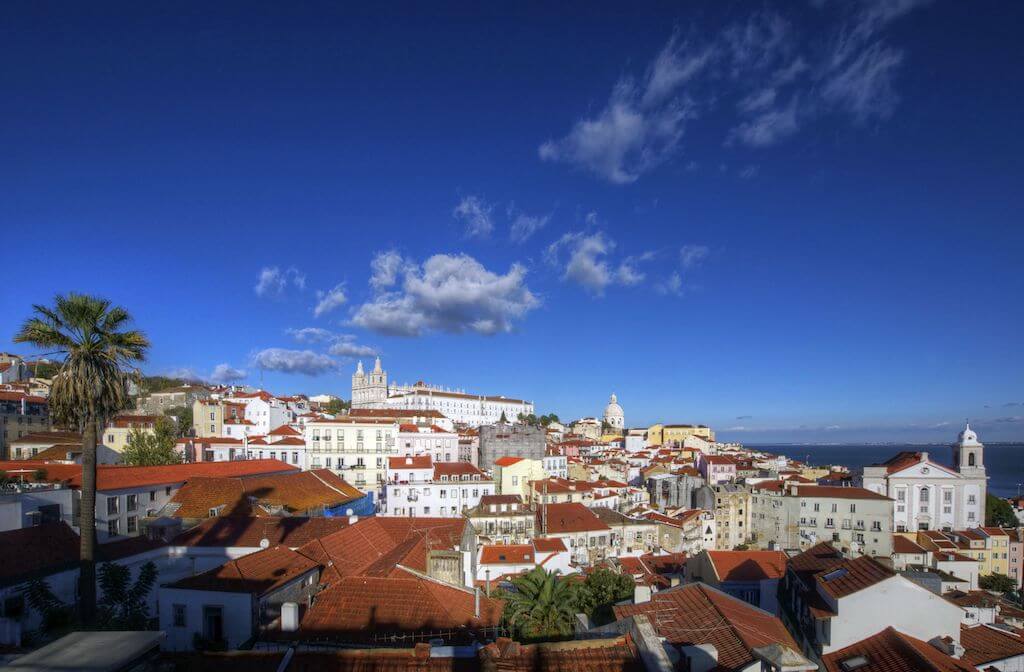 The way back was the funniest. In 5 days we arrived in Rome. But we were with absolutely no money in the pocket. 🙂 No cash and somehow the credit card blocked. I gave the last 28 euros to a ticket inspector, who was already nervous that we, 2 people, didn't pay for the ticket. Here I started my complaints, that "I am not going to pay for Trenitalia anymore! Because of you, we lost our flight.. blah blah blah!". Anyway he took our last 28 euros..:)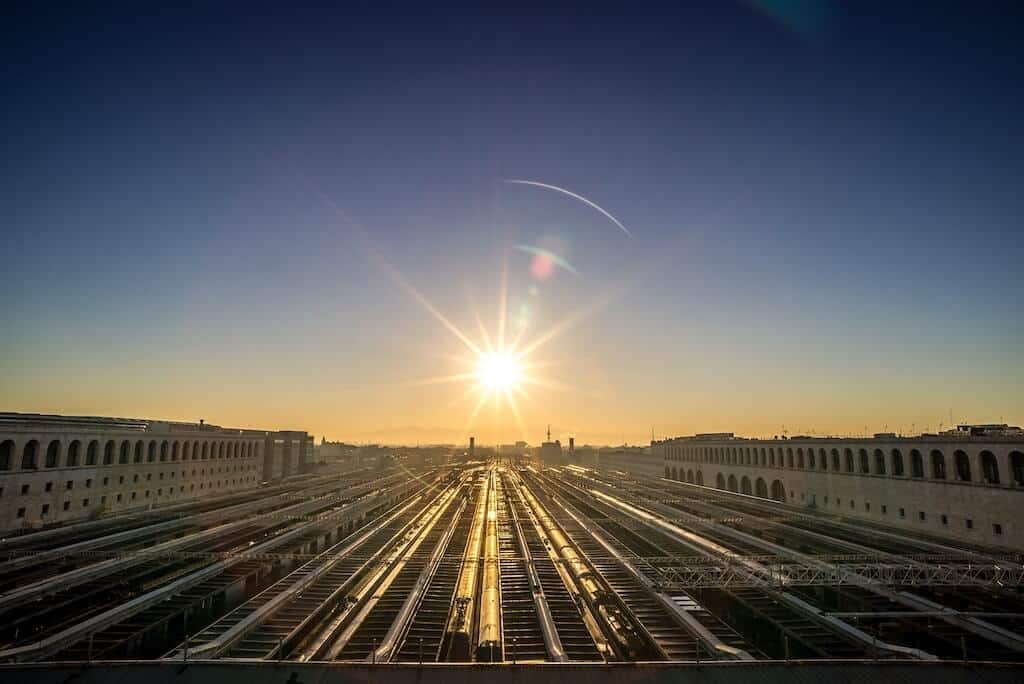 But we need 45 per each to get to Florence! By the way, it was Friday and Termini was not overcrowded, but 10 times more! Again, because there were no trains arriving. We came to explain the situation to a head of the train, but the lady refused to listen to us. No tickets – no train 🙂 The situation was totally pathetic.
The last attempt was mine. I came to the lady and I started (tried) to cry saying "Signora! Per favore! We just came from Lisbon (funny, yeah!), we don't have money (of course, we spent them all in Lisbon!), I want to go home, per favore help us!". And it worked! We promised her to pay in Florence, but as there was a mess, she even forgot to give us a paper..:) As she left we burst of laughing!
That's was a perfectly played role! Ah, I should have been an artist.. 😉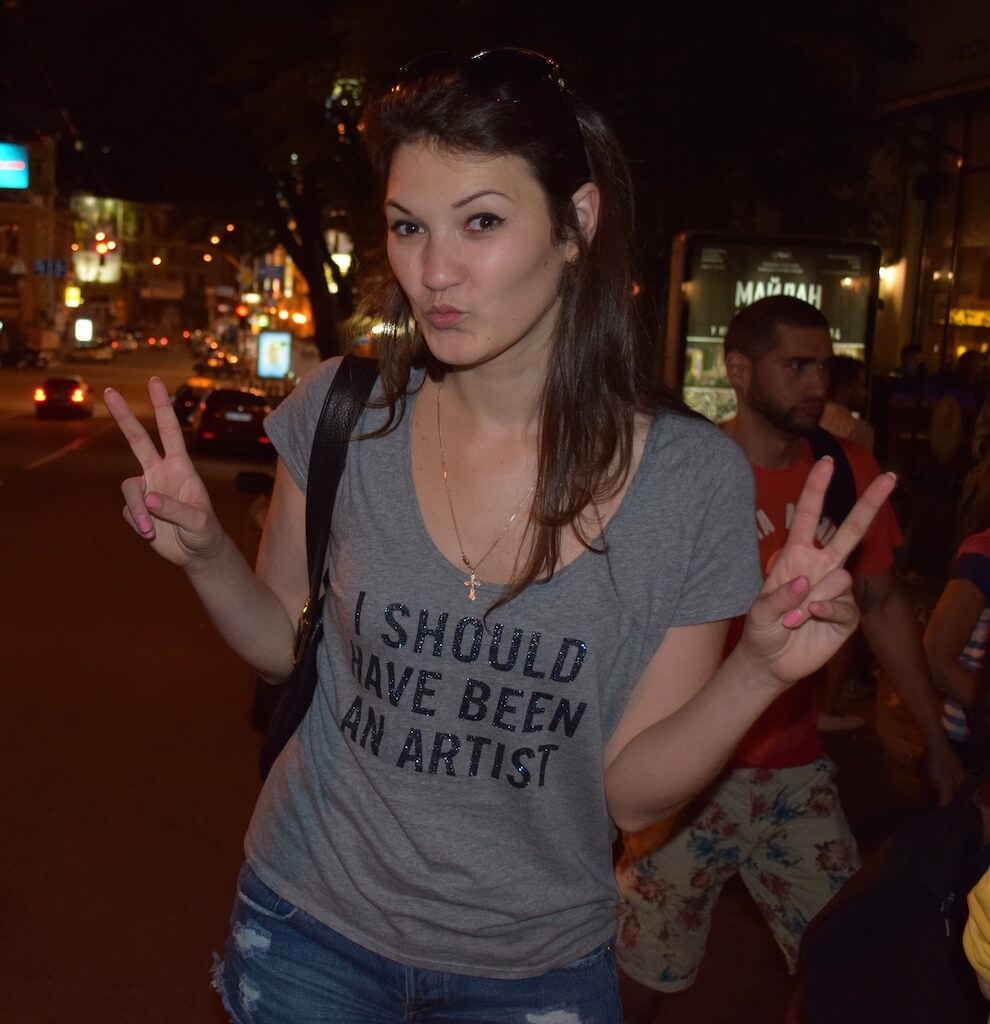 More you travel more experienced you become! Travel starts in your head. So dream more!