Barcelona is a huge lively city with lots of tasty places around!
A lot of tapases, jamon, fruits and cava. Being here be ready to change a bit your meal schedule (unless you are from another Southern country) 🙂 . Everything will be still closed at 12 pm. Starting only from 1 pm people go out for a lunch. The same is with dinner – think of it only from 7 pm.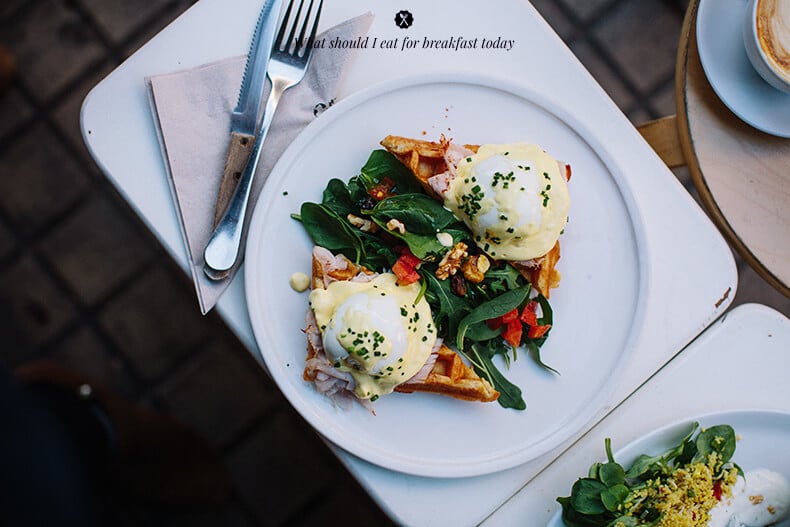 Be ready to some local rules as well. For example, if you are tired from a daytime heat and you want just a beer or a glass of wine on a terrace… No, no, no. "It's a lunch time, honey! So we are not about to serve you only one glass!". Sometimes we were so tired, that we could order an awful food in the downtown only to sit and have a glass of something.
So don't be lazy and plan your breakfast, lunch or dinner place in advance.
Where should you go for a brunch?
Zero km, Calle Ribera 18 – a popular place for the brunch time among the locals, especially Italians locals 🙂 . Apart from an ordinary menu, they have a special one for brunch and menu of the day (price 11, 95 euros, includes 3 dishes). What I fell in love with is the interior! Wooden walls and stylish furniture make all cozy. I think this place is also popular as a bar.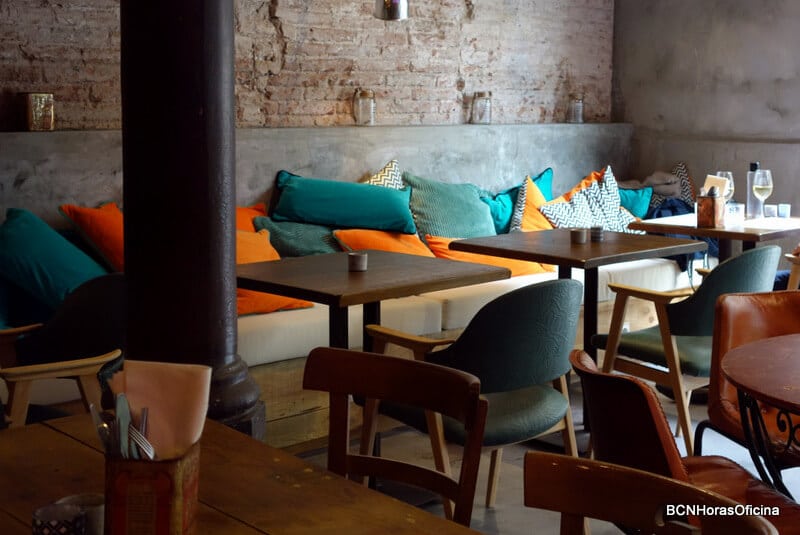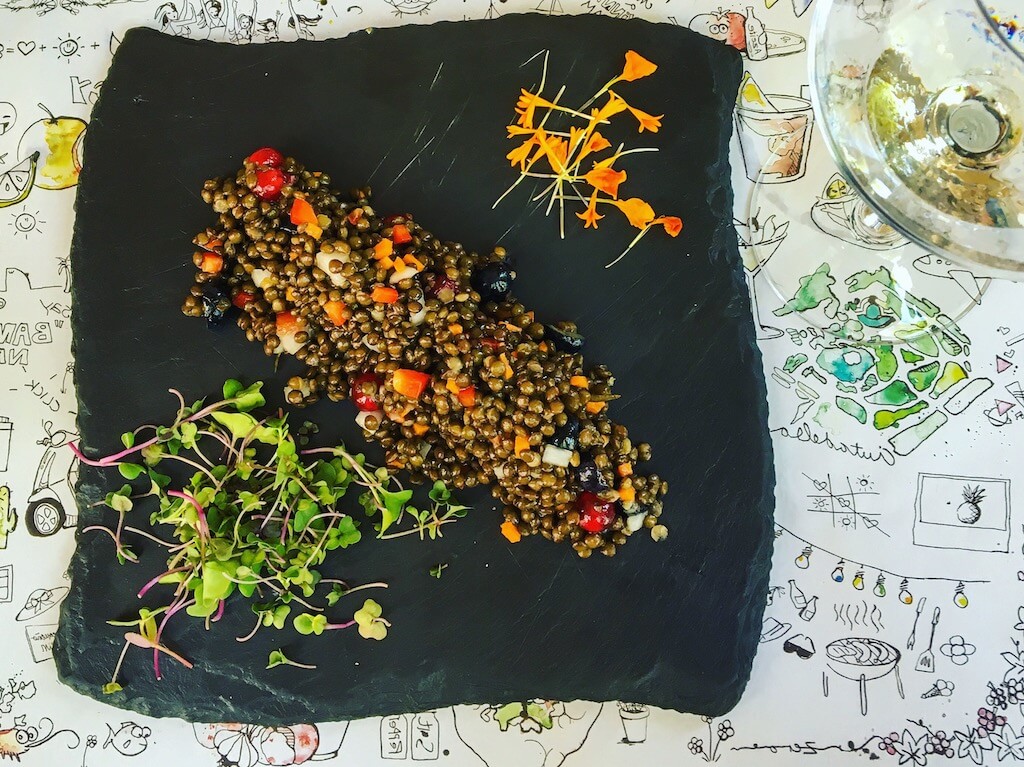 Federal cafe – is a must! Situated in Calle Parlament, 39, it offers different types of breakfasts and will be a perfect match for you weekend brunch! You can choose the ingredients for your omelet, try eggs Benedict with toasts and delicious butter or cream cheese, taste fresh fruits… So yummy! The interior is very light and due to huge windows there's always air inside.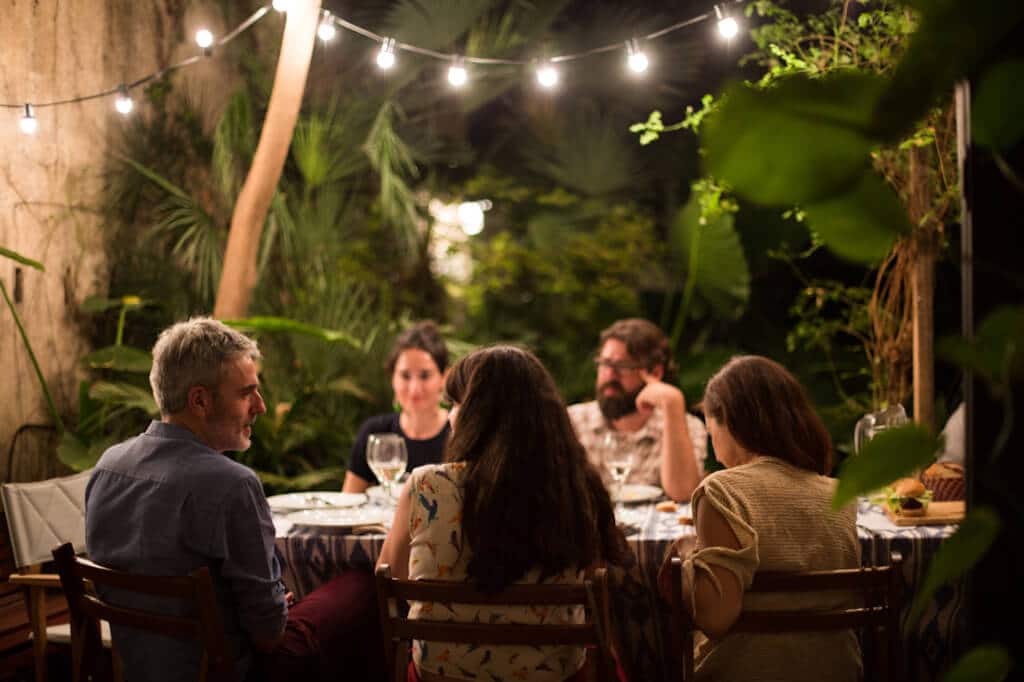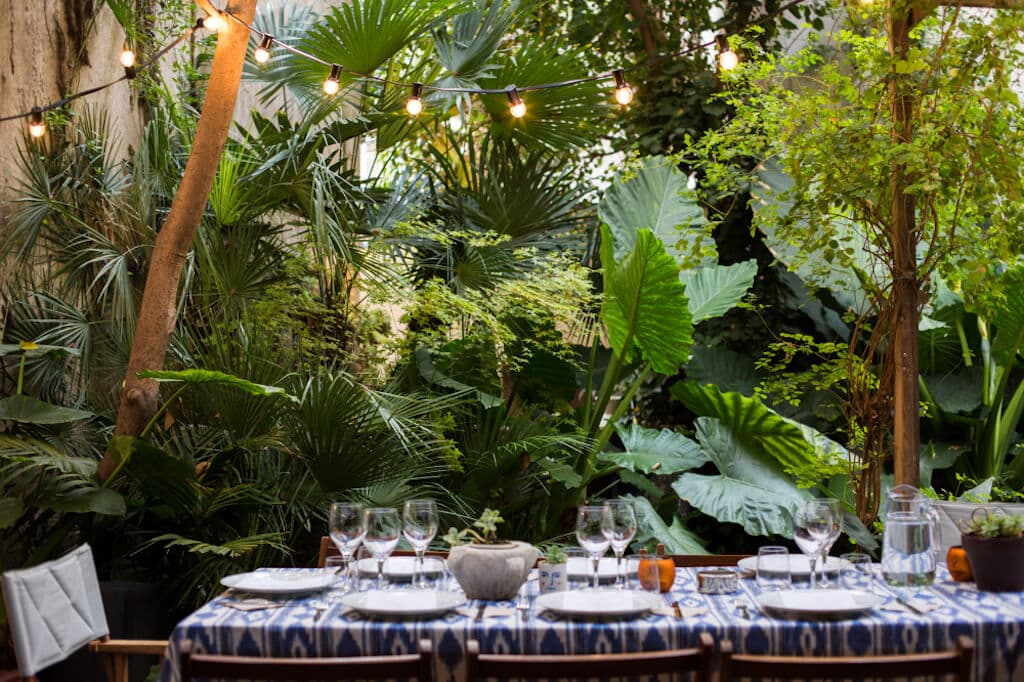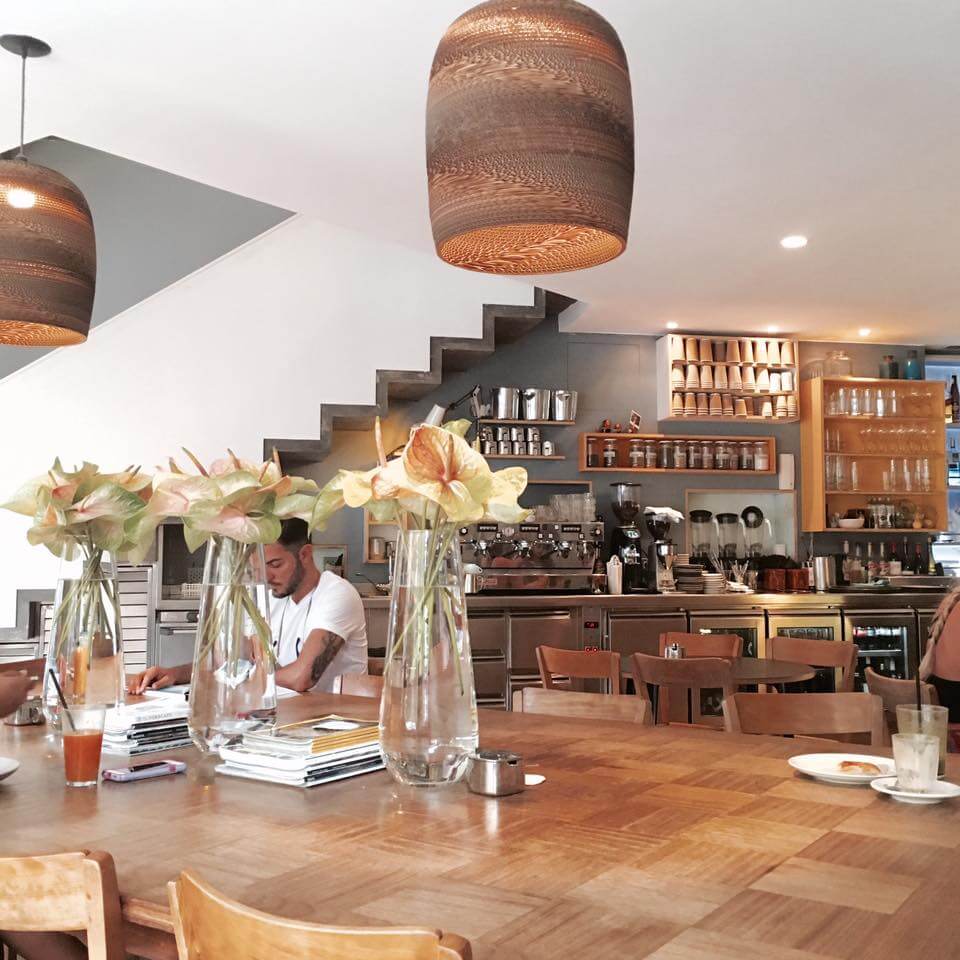 It's a lunch time! 😉
Wanna tacos? Go to Tlaxcal! It is the delicious Mexican restaurant in El Born, Comerç 27, with a fantastically youthful and vibrant approach to their food.
P.S. Here you eat with your hands! 😉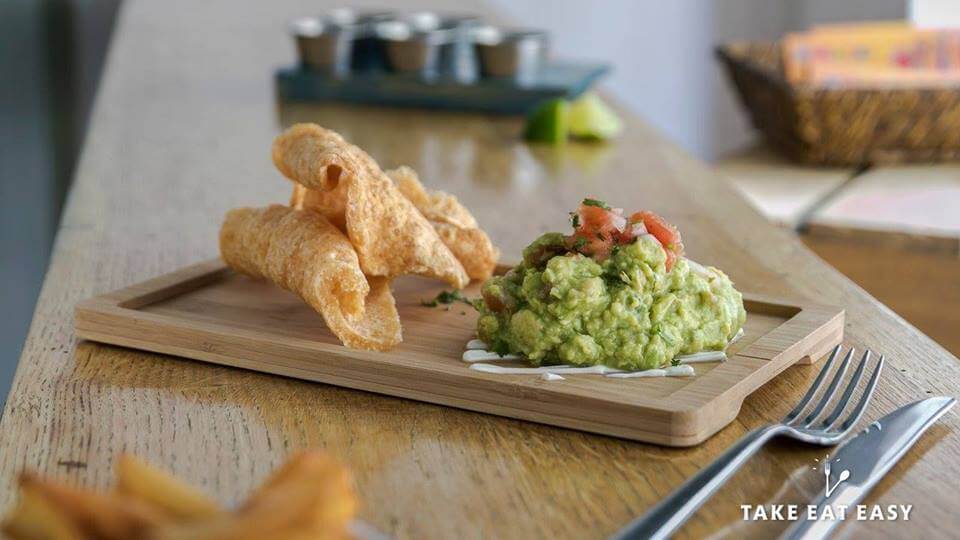 Do you love fish? Try La Paradeta! I put it to the lunch list, because if you don't manage to get here from 1 pm to 4 pm, you'll have a chance to do it from 7 pm to 11 pm. 🙂 Seriously, the place is super popular and there is always a line waiting its turn to enter the restaurant. At the entrance it is like a small fish market where you can choose what you prefer and the way it'll be cooked. The prices are really pleasant!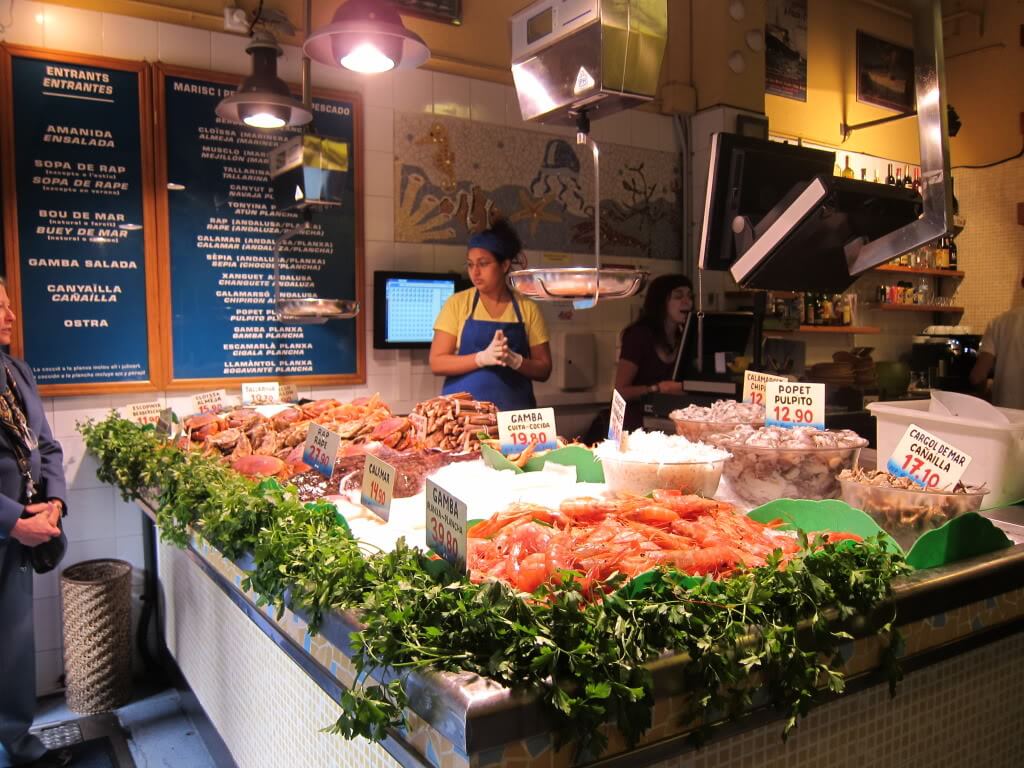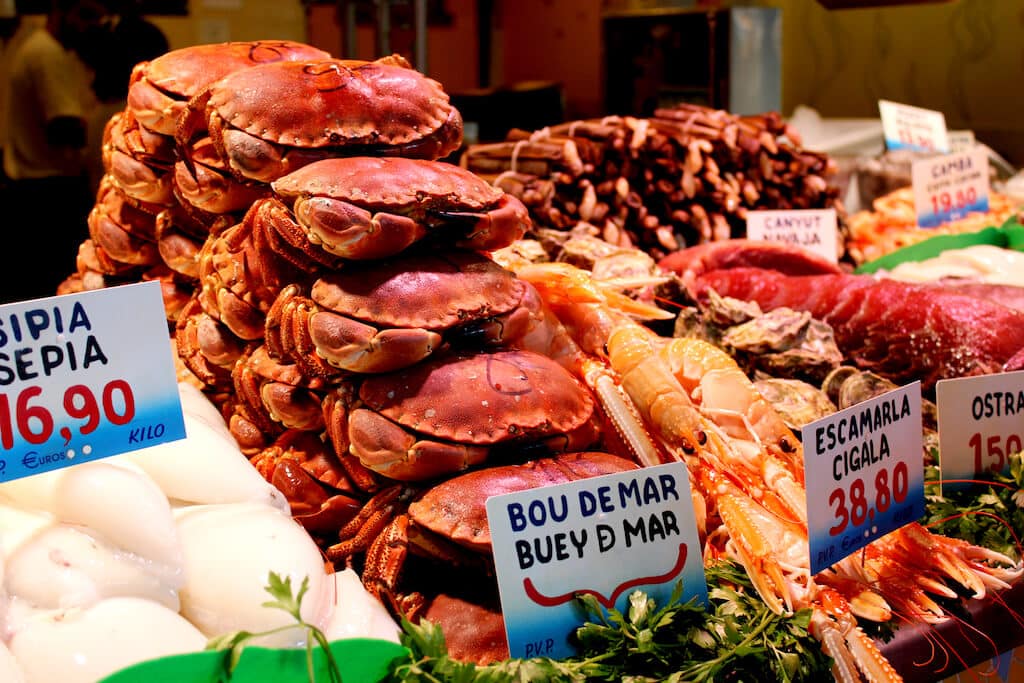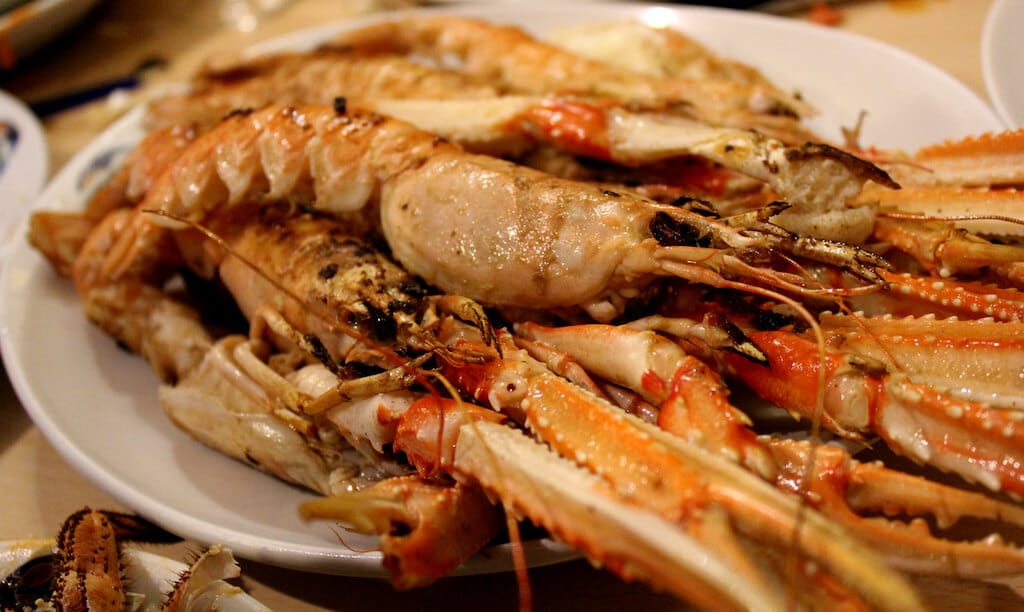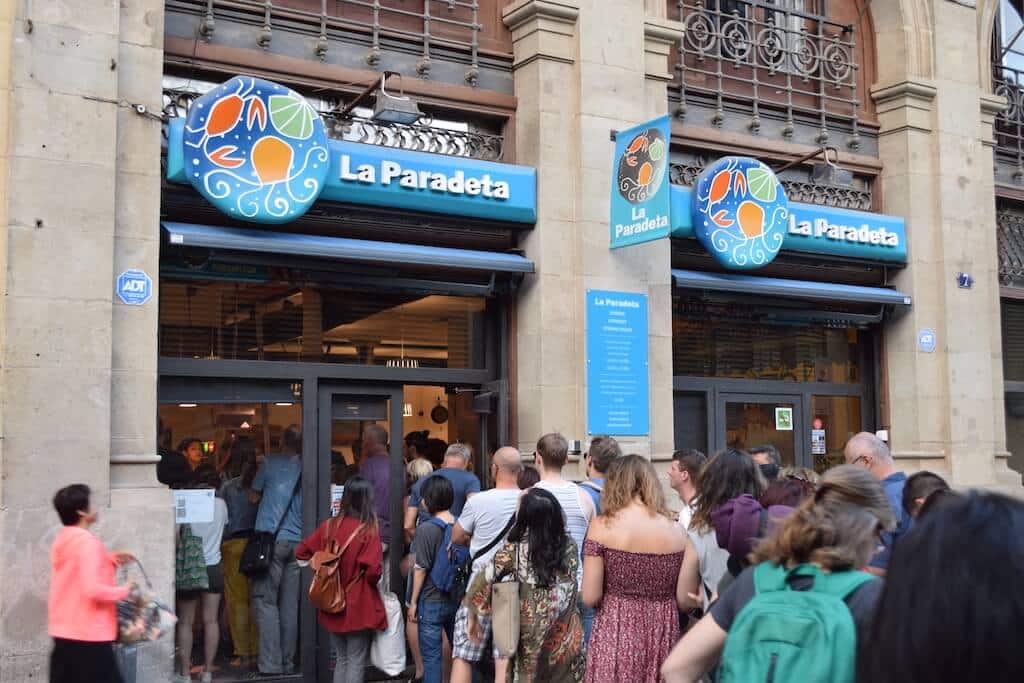 Vinitus, Carrer del Consell de Cent, 333, – a delicious bar de tapas , situated in an opposite direction after La Rambla after Catalunya square. Pleasant interior, open kitchen, a good choice of seafood and wine! Tons of tapases and small prices (a glass of wine starts from 2,3!). What to try? Paella, fish with honey… all the rest I forgot the names. 🙂 But everything is super tasty! So take a lot and divide with friends. 😉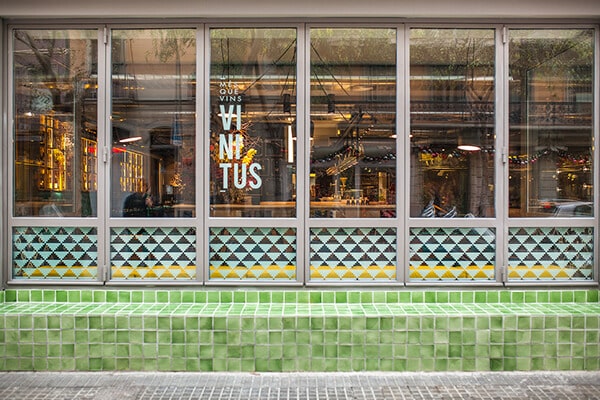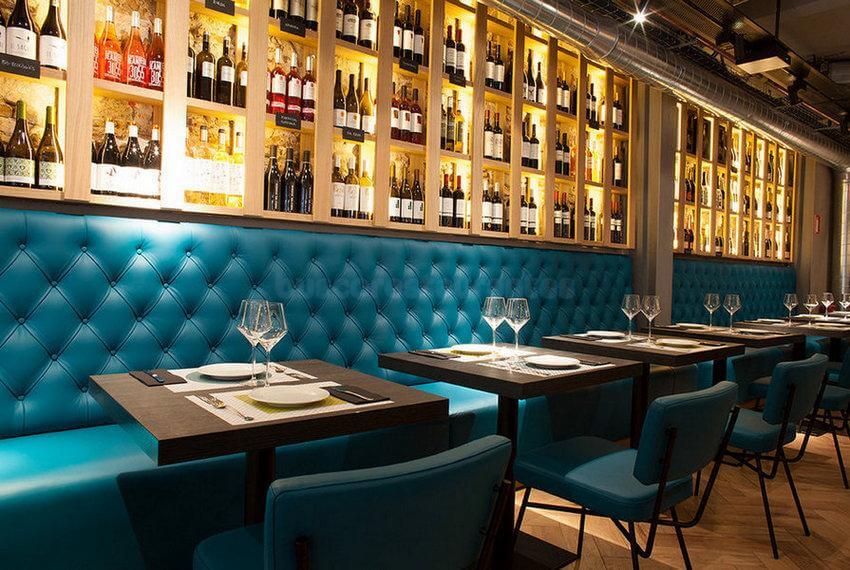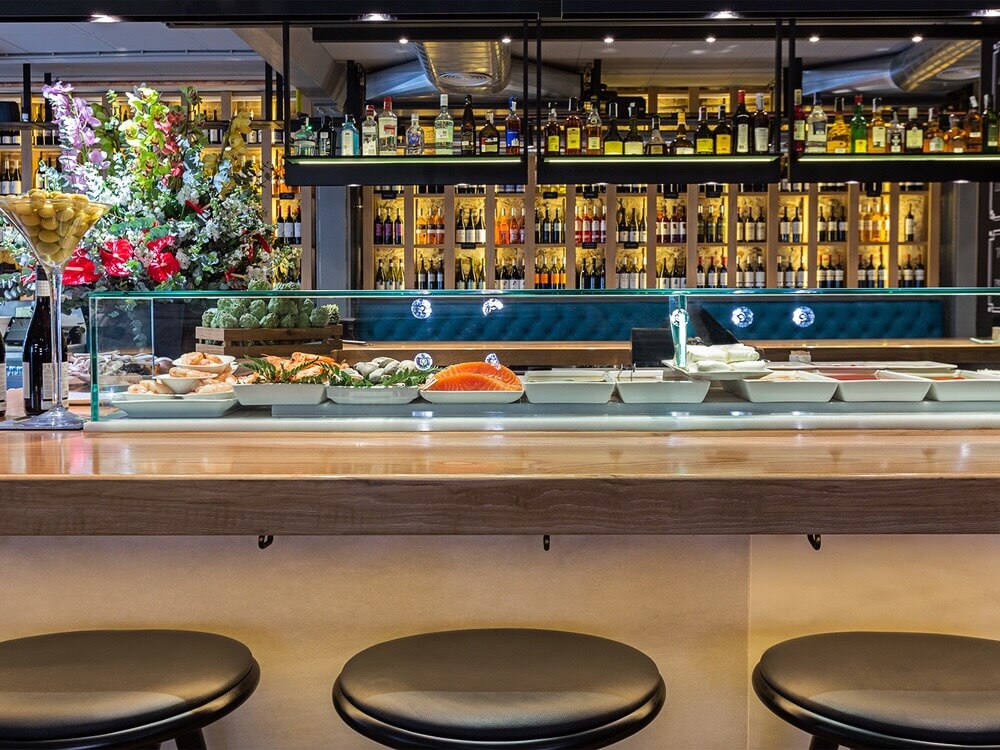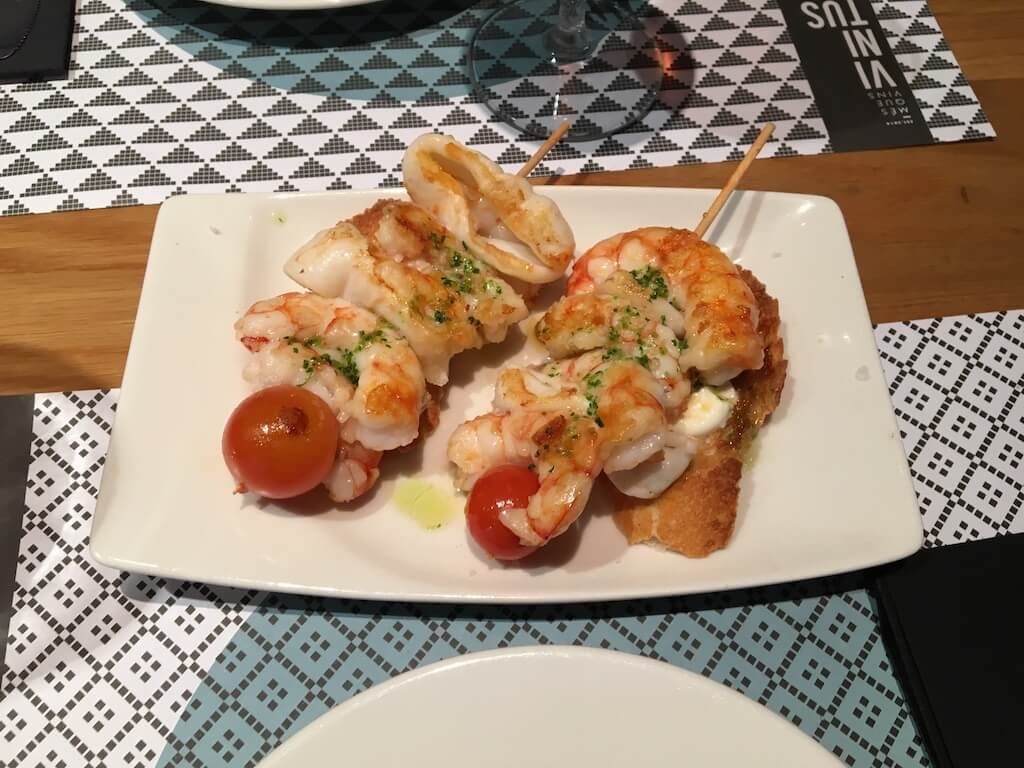 The intrigues begin at dinner time! 😉
Boca Grande, Passatge de la Concepció, 12. It is a gorgeous charismatic place a bit outside of the downtown! Just come here for a sophisticated dinner and continue you evening in one of the city best bars Boca Chica. Be ready for a woohoo night! 😉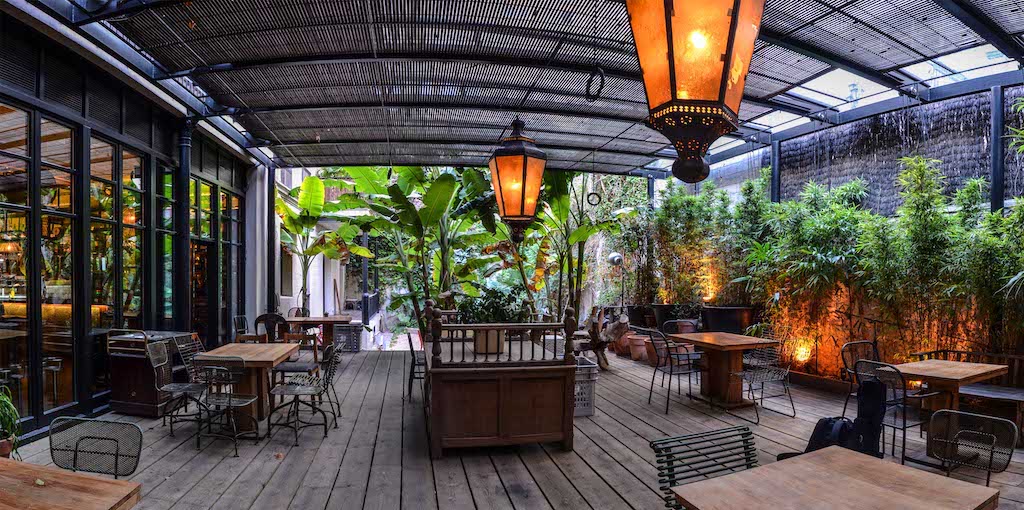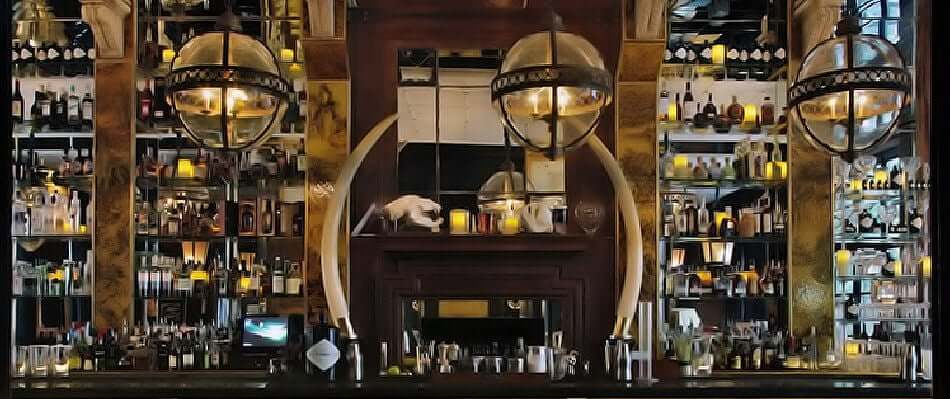 Loft del Born is another nice place to taste tapases right in the middle of El Born neighborhood (Comercial sq. 2) – shrimps, tuna with wasabi, amazingly delicious beef with foie gras… and lots of wine… Ahh…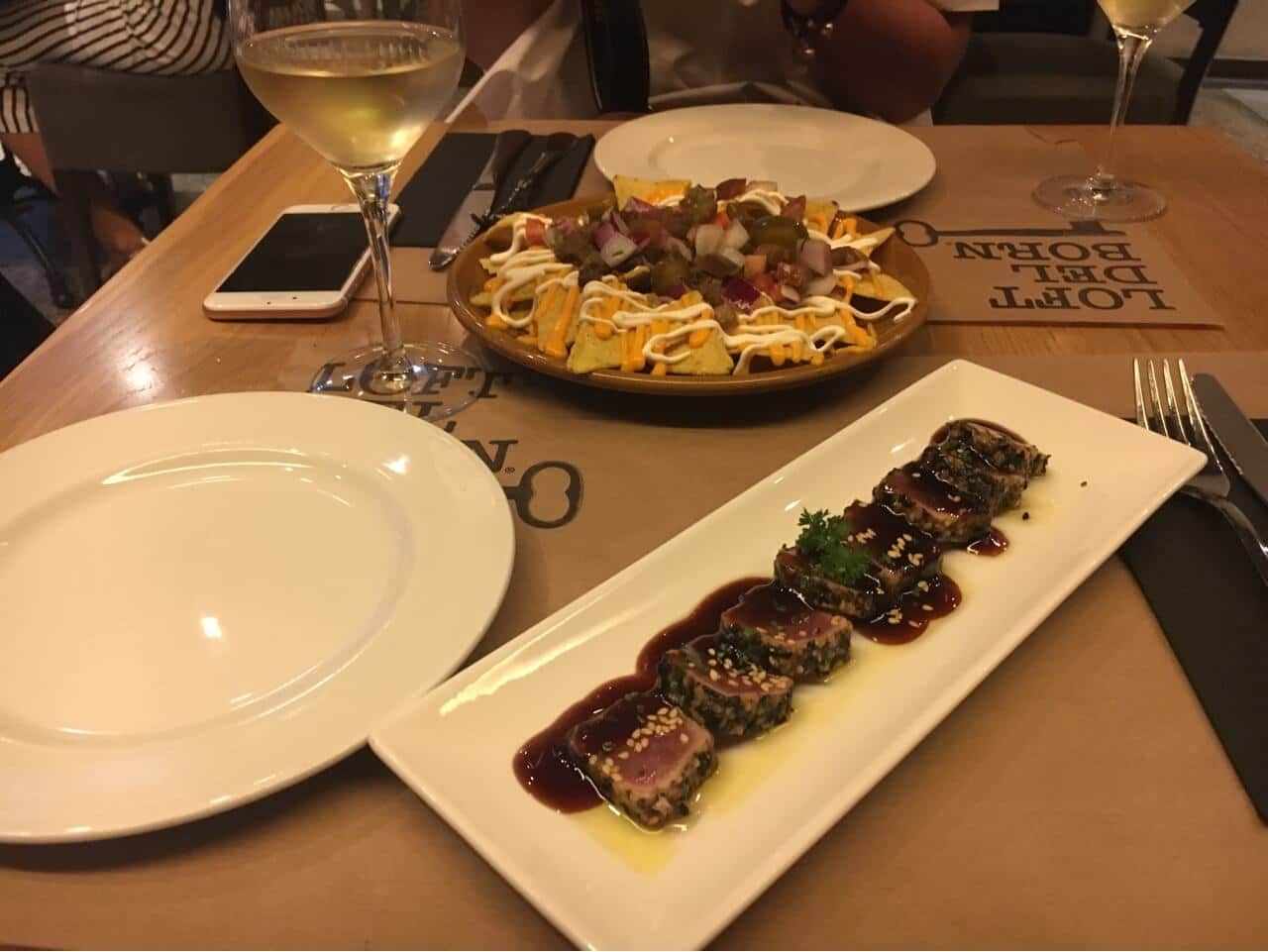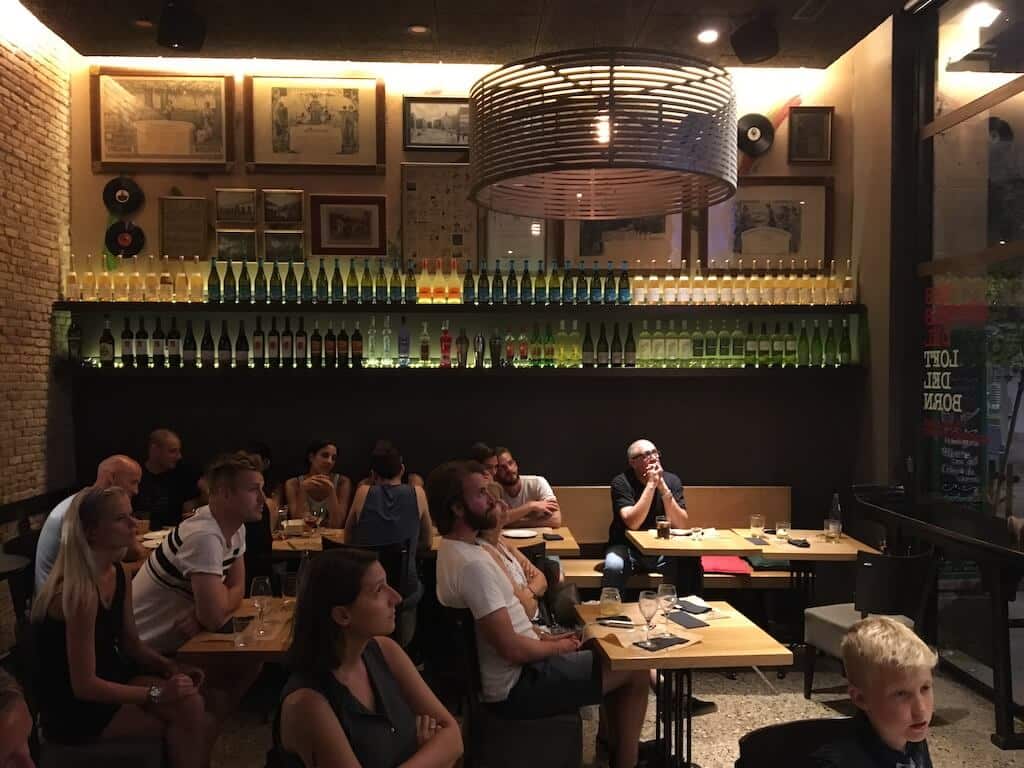 Of course, the list can be enormous… So for a bonus, I'll include La Bona Sort with a very lovely patio inside and La Champañería – Can Paixano (Carrer de la Reina Cristina, 7) – This place is always packed and everyone drink cava per glass (1.20 -1.40 euro each). My personal favorite is the pink one. You can get cheap tapas, nice bocadillos and a very energizing atmosphere. You need to push yourself through the crowd to get to the bar, but it's worth it. You will leave with new friends and a great experience. They close at 10pm, so better hurry 😉